As an Amazon affiliate, I earn from qualifying purchases. Learn more
In this blog post, I'll break down two methods for how to play Apple Music on Google Home smart speakers.
Can Google Home Play Apple Music?
A
nyone who knows me knows what I big fan I am of Amazon Alexa. However, with all of Alexa's "misses" lately, I want to give
Google Home
a try.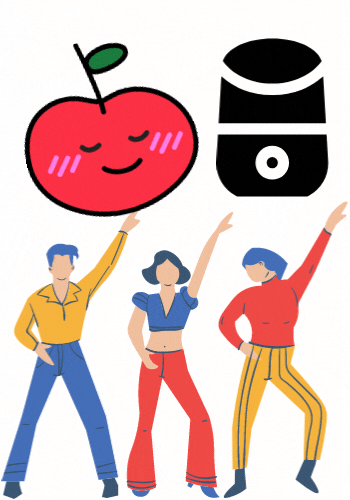 This got me thinking…
So, how can I listen to Apple Music using voice commands on a Google Home / Google nest speaker (or Google Nest Hub Max)?
Since Apple Music has quickly risen to be one of the world's top streaming service providers, you might also be wondering how to play Apple Music on Google Home.
I'm a bit of a music junkie. In addition to Apple Music, I also subscribe to YouTube Music, Spotify, Pandora, Google Play Music, TuneIn, iHeartRadio, and more.
Apple Music is probably my favorite.  Apple Music provides lossless playback at a reasonable price, there is a massive music catalog to explore, and I like that the genre-based stations really seem to mix it up variety-wise. So I was delighted to hear about the addition of Apple Music to Google Home as well as the ability to set it as the default service.
Without further ado, here is my step-by-step tutorial that will walk you through the two easiest methods of how to add Apple Music to Google Home.
📚 Related: Echo Show vs Google Nest Hub Max
---
Method One: Use Bluetooth to Stream Apple Music to Google Home
It's possible to stream music to Google Home through Bluetooth after it has been set up. Personal playlists, iTunes Music, and Audible are all included. Using Bluetooth, you may connect your Apple Music to your Google Home.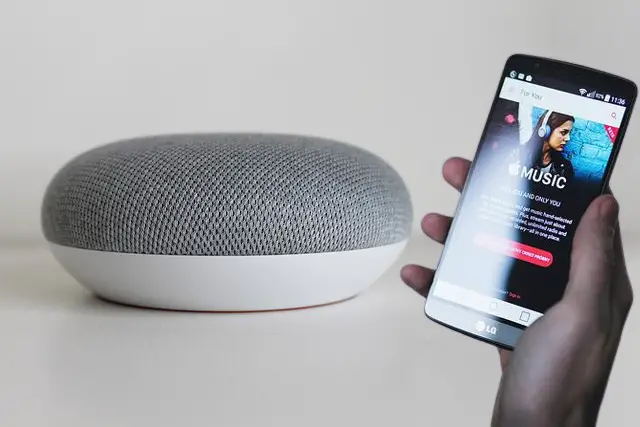 Step #1. Connect Google Home to a Mobile Device.
Using Google Home as a platform, look at the Google Home app's Devices section on your Android phone or iPhone.
If you'd want Bluetooth to connect to a specific Google Home, you must first find it. Enable pairing mode in the top right corner of the iOS or Android device by clicking Settings -> Paired Bluetooth devices -> Enable pairing mode.
From a mobile phone or tablet: tap Settings -> Bluetooth on your mobile device's Home screen. Connect to a Bluetooth device. Take a look at the list of Google Home devices and choose the one you wish to connect to.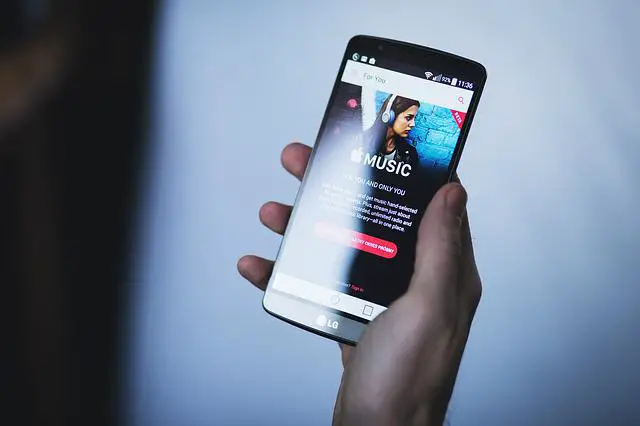 Step #2: Connect Your Phone and Google Home.
Open your mobile device's Bluetooth settings. Tap the Google Home you've paired to your mobile device in the list of available devices.
Step #3: Use Google Home to Listen to Your Apple Music Library.
Google Home may now play music from the Apple Music app when your mobile device is synced and connected.
This helpful video from Automate Your Life steps you through the Bluetooth setup process:
A Bluetooth connection between your Apple Music player and Google Home allows you to listen to your music wirelessly. However, there are some disadvantages: Through this approach, Google Home doesn't support Apple Music, and you won't be able to use your voice to play music via your Home. In other words, you can't utilize the built-in controls to play or stop the music. Bummer.
---
Method Two: Connecting Apple Music to Google Home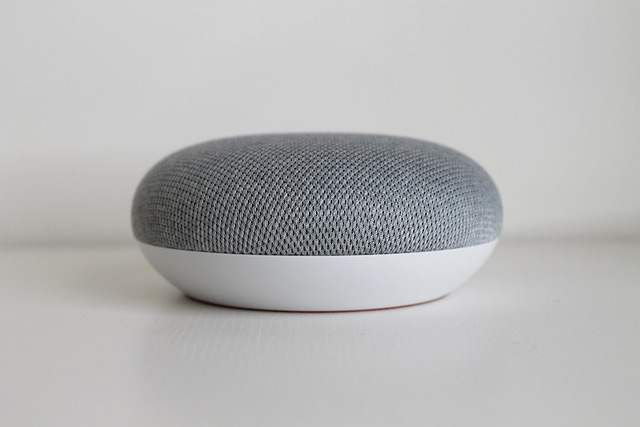 I appreciate how simple it is to use Apple Music directly on a Google Home device. This is my preferred method.  My favorite tunes are instantly available for streaming through Apple Music's built-in player. The same may be done with your Apple Music membership and Google Home devices, so let's take a closer look.
Step #1: Using a mobile device, launch the Google Home app (or download it from the app store first).
Step #2: In the recommended section, look for Settings and open it.
Step #3: Scroll down. In the Services section, you'll need to tap music.
Step #4: Look through all available options and choose Apple Music from the list.
Step #5: Confirm you want to Link your Google Account with Apple Music.
Step #6: The next step is to sign in using your Apple ID, and after that's done, you'll have to go through the two-factor authentication process if you've set it up.
Step #7: When Google asks whether you want to enable it to access your Apple Music library, click Allow.
Apple Music is now compatible with Google Home devices. When done correctly, the whole procedure may be completed in a matter of a few minutes.
📚 Related: The 5 Best Alexa Outdoor Speakers
---
Setting Apple Music as Your Default Music Player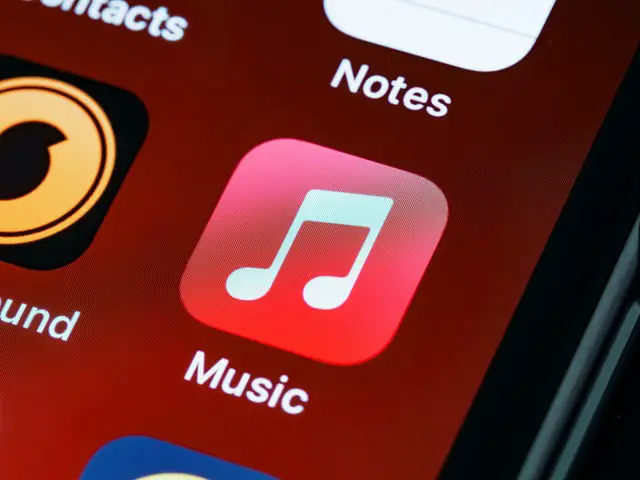 You can also set up Apple Music as your default music provider.  This is super helpful if you don't want to have to specify "on Apple Music" every time you ask Google to play anything.
Step #1: Launch the Google Home app on your iOS or Android smartphone.
Step #2: Select Settings from the drop-down menu.
Step #3: Tap to play music.
Step #4: Select Apple Music from the list of available music services
---
Conclusion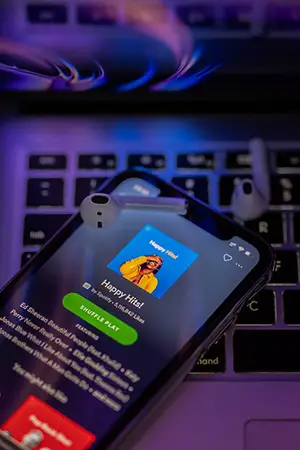 Apple Music and Google Home may be connected through Bluetooth; however, voice instructions are not supported in this approach.
On the other hand, when you use Method Two, get ready to party. You can now ask for Apple Music to play a specific song or an entire genre of music on Google Home / Nest devices and other smart speakers and screens. Using Google Assistant, you can play any song on Apple Music. You can also play music depending on your mood or the genre of your liking. You can also search for and play songs, albums, and playlists all ad-free with your voice. There are more than 70 million songs.
The Google Home app's multi-room control function allows you to shift your music across devices in your house. You may take advantage of this function if you have more than one smart speaker or compatible display. Also, you'll be able to listen to music on many devices at once.
Now say:
OK Google, play my Apple Music Playlist!
Have fun!