Affiliate Disclosure
As an Amazon affiliate, I earn from qualifying purchases.
In the post, I promise to give you a "full-picture" comparison of the Aura Carver vs Nixplay vs Skylight digital frames.
Don't want the details? Here is a quick summary of the main differences:
The Aura Carver has the highest resolution at 1920×1200 vs 1280×800 for the other two. Nixplay has the most features, including a touchscreen, a motion sensor, music/video players, Alexa support, and landscape and portrait orientation. The Skylight is slightly larger, and customers say it is easy to set up and use.
A Thous

and Words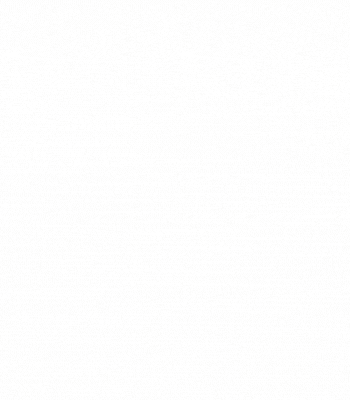 On a hunt for the perfect birthday gift for my sister Kara, a friend recommended a digital photo frame. I thought, perfect! A picture is worth a thousand words, right?
As I researched several digital photo frames available at Amazon, three prominent options emerged:  Aura Carver vs Nixplay vs Skylight.
Eager to find the best, I did a deep dive and tested each of these three frames personally.
Apparently, I am in good company. According to a recent research report by 360ResearchReports, the digital frame market is expected to reach $6 million by the end of 2026, growing at a CAGR of 20.2%.
After an intense week of testing, I've gained some valuable insights to share. Aura generously provided a frame for comprehensive review and testing, further enhancing this evaluation.
The pivotal question remains: which digital frame is best for your cherished photos? Don't go anywhere, as I'm about to break it all down to assist you in finding the perfect match.
Let's start with a side-by-side comparison table of key technical specifications.
📚 Related: Aura vs Nixplay vs Brookstone
---
Tech Specifications: Aura Carver Vs Nixplay Vs Skylight
The following table illustrates key technical specifications between Aura Carver vs Nixplay vs Skylight.
Note: The price displayed in the table is pulled in nightly via direct integration with Amazon's API. For the up-to-the-minute price, click the See It At Amazon button.
Best Picture
Most Features
Best Connectivity
Dimensions
10.55 x 7.40 x 1.53 inches
Motion sensor
Auto Timer responds to light conditions in the room
USB/SD slots
USB-A, 3.5mm audio, SD card reader, USB Mini-B
Cloud Services
Facebook, Instagram, Dropbox, Flickr, Google Photos
Limited to manufacturer's cloud
Best Picture
Motion sensor
Auto Timer responds to light conditions in the room
Most Features
Dimensions
10.55 x 7.40 x 1.53 inches
Cloud Services
Facebook, Instagram, Dropbox, Flickr, Google Photos
Best Connectivity
USB/SD slots
USB-A, 3.5mm audio, SD card reader, USB Mini-B
Cloud Services
Limited to manufacturer's cloud
Last update on 11/24/2023 / Affiliate links / Images from Amazon Product Advertising API
---
Aura Carver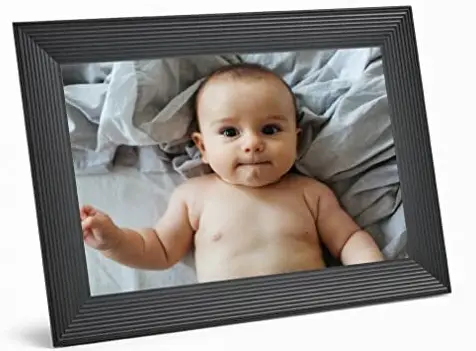 The Aura Carver is a sleek and stylish digital photo frame for those who want a simple way to display photos. It stands out for its design and ability to display high-resolution photos. It also includes a built-in speaker to hear audio on your videos. Very cool. This is the frame I purchased for my sister, and she loved it. She is not technical and said, "It took me less than 20 minutes to set it up, and I added many photos."  Well done, Kara T.
Aura was kind enough also to send me their higher-end Aura Mason model to review and test.
Here is what it looks like out of the box. I love that this is so streamlined, making it easy to set up.
And here is my unboxing of that frame over on my YouTube channel. I plan to do a full review soon, so please subscribe for my fun take on all things tech!
Pros
Wi-Fi enabled.
Beautiful packaging with a "gift mode" that will allow you to pre-load photos onto the frame before you gift it.
Sleek design that will suit any room setting.
Ability to display photos in high resolution.
Cloud-enabled offering nearly unlimited photo storage.
Hand gestures to swipe through photos.
Cons
No touchscreen or built-in storage capacity, though it backs up to the Cloud.
Not wall mountable like the other two frames.
Does not support Portrait mode.
---
---
Nixplay
The Nixplay is probably the best feature-packed digital photo frame out there. It has a brilliant screen, supports portraits, and is wall-mountable. It also supports playing music, and video playback and comes with all the essential features like cloud connectivity, motion-sensing, Amazon Alexa support, and more.
9To5Toys has a great video review of the Nixplay out on YouTube. I'll embed it below if you want to take a look.
Pros
Brilliant design.
Wall mountable frame for flexible positioning in your living space or at work/office environment.
Cloud-enabled so you can easily access your photos from anywhere.
Versatile—can play music and videos as well.
Customers generally rave about this frame – check out the reviews over at Amazon at the link below.
Cons
Doesn't have the versatile set of USB/SD slots provided by the Skylight.
---
---
Skylight
The Skylight is a budget buy and one of the cheapest high-rated digital frames. It's a no-frills offering at an affordable price. Plus, it's slightly larger than the other two featured here.
Paul, aka "The Friendly Reviewer," has a nice overview and demo of the skylight over on his YouTube channel:
Pros
Very competitively priced.
Wall-mountable.
10-inch screen with a sharp display.
Multiple connectivity options- USB-A, 3.5mm audio, SD card reader, USB Mini-B.
Cons
No portrait mode.
No motion sensor.
No audio video support.
---
---
Aura Carver vs Nixplay vs Skylight: The Verdict
So which digital photo frame should you buy? Well, that depends on what you're looking for. The Aura Carver vs Nixplay vs Skylight frames are in the same price bracket-.
🏆 Best Overall: Nixplay
The Nixplay Smart Digital Photo Frame is the overall winner with a plethora of connectivity options, ease of use, Alexa compatibility, the ability to play music and videos, touchscreen functionality, and a brilliant design supported by a splendid display. The Nixplay is also a customer favorite and a tried and tested frame that has been around for a while.
🥈Runner Up: Aura Carver
The Aura Carver is Oprah's favorite smart photo brand and my 2nd favorite. I just bought one of these as a birthday gift for my low-tech sister, who doesn't require the extra bells and whistles of the Nixplay. This is a solid- runner-up IMHO as it boasts of a sturdy build and great display but lacks the connectivity options and audio-video compatibility of the Nixplay.
🥉Budget Buy: Skylight
The Skylight Frame gets all the basics right with good connectivity, display, and memory- it also has a great design that will suit any room setting. The price point is just right for budget buyers. The Skylight frame also makes an excellent gift for family and friends.
---
Digital Photo Frame Buyer's Guide
There are a few things you should look for in a digital photo frame. I took all of these factors into consideration in writing this comparison. They include:
Screen Resolution
The screen resolution is how many pixels are available on the frame's display, measured horizontally and vertically in pixels. A higher pixel count means greater detail will be visible when viewing your photos. Your digital photo frames should have a high enough resolution to see all the details in your photos.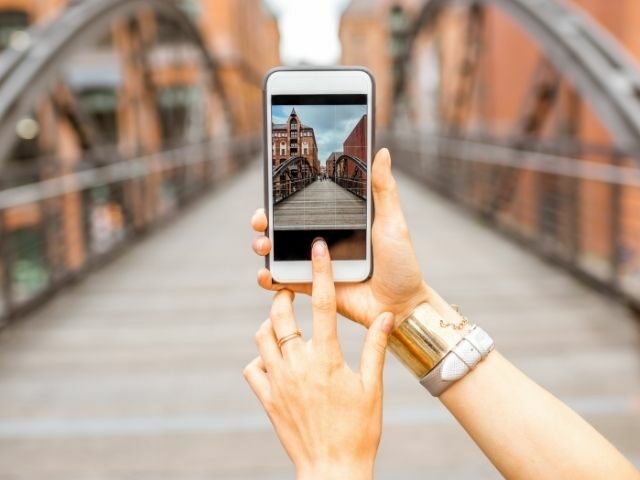 Most photo frames offer a resolution of 1280 x 800, which is a good balance between high quality and affordability. In this showdown, we compared the highest resolution offered by each frame- The Aura Carver emerged as the clear winner with a resolution of 1920 x 1200.
Screen Size
For a digital photo frame, the screen size refers to its diagonal length. This is how long the frame's display will be from a top-left corner down to a bottom-right corner. Keep in mind that bigger isn't always better when it comes to screens, as you won't want your photos looking distorted on an oversized device.
In this showdown, I compared three screen sizes- the Skylight, the Aura, and the Nixplay all have approximately 10-inch displays. Slight differences do not affect the viewing experience, so all three frames stand at par.
It is important to note that these frames are all relatively small. If you want something larger with even more smarts check out this post I wrote comparing Meural Canvas vs Canvia or this one comparing Meural vs Samsung Frame.
Connectivity and Memory Capacity
Different digital photo frames offer different connectivity options that allow you to play media on them such as Wi-Fi, USB Flash Drive or MicroSD Card Reader.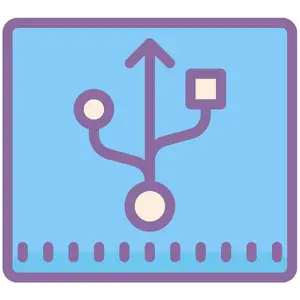 Some also have built-in memory for you to store media on them. Frames with built-in memory can save time by not having to transfer your photos every single time you want to view them, while frames without this option will need a way of adding an external storage device such as the USB Flash Drive, Cloud storage, or MicroSD Card Reader.
The Skylight has the most versatile connectivity options, as it has built-in Wi-Fi and USB Flash Drive as well as a MicroSD Card Reader, while the other two depend on Wi-Fi and Cloud for connectivity (which is not bad either).
The Aura has no internal memory or connectivity options, while the Nixplay and Skylight have an internal memory of up to 8GB. You do not need an external device to view your photos on these two frames.
Cloud Storage and Use
The Aura and Nixplay are compatible with cloud services such as Google Play, iCloud, and Dropbox. The Skylight, however, depends on its own proprietary cloud.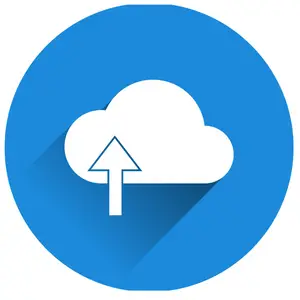 Customers must buy storage space after a predefined limit to store more photos.
This could matter if you're looking for a frame that you can use indefinitely rather than needing to keep buying storage space.
That said, while the Skylight has a slot for a wireless SD card, this does NOT work currently and is reserved for future use. I found this to be a bit odd. All three products rely on the Cloud for Storage.
Video and Music Compatibility
The Nixplay is the only digital frame amongst the three with video compatibility. If you wish to play videos on your digital photo frame, look for one that supports the most popular formats, such as MPEG-PS, AVI, and MPEG-MPG. You can play about 15-second-long videos on Nixplay.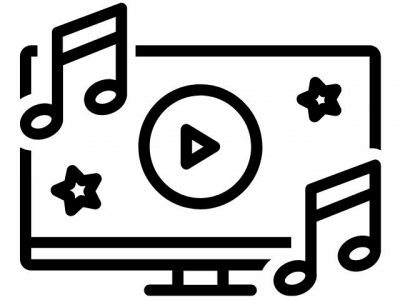 Similarly, Nixplay is the only frame that can play music. It offers a built-in music player that lets you play all the popular music formats.
Ease of Use
Digital photo frames should be easy to set up, as well as simple for you to view your photos on them without any hassle. If the digital frame is difficult to manage or navigate through, the chances are that you will not use it very often.
Skylight depends on an email address where you send all your pictures. These pictures are then displayed on the frame. The Aura goes a step ahead and allows the use of email, a website as well as an App for uploading images.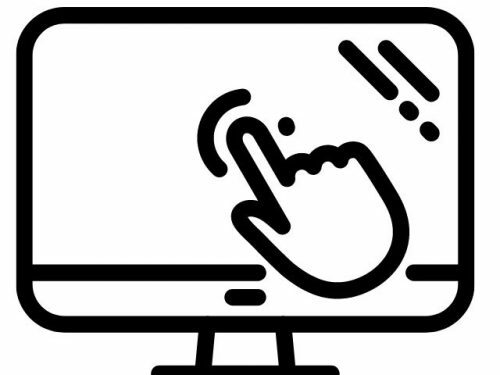 The Nixplay App for iOS and Android gives you control over your frame. You can ensure your frame is always up to date by connecting it to Google Photos. You can also connect it to Dropbox, Facebook, or Instagram on the website and upload pictures. The Nixplay wins in this segment as it also boasts of a motion sensor, which automatically turns the frame on to display photos if it senses movement. Amazon Alexa compatibility is another feature that lets you control the Nixplay with your voice.
Wall-Mounting
The Skylight and Nixplay are wall-mountable, which makes them more convenient to be placed anywhere you like. The Aura is not designed for this purpose and comes with a stand only (which can also be used as a base).
Portrait Mode
The Nixplay is the only frame with a portrait mode for your pictures that lets you turn your photo on its side to view it in full screen. The Aura and Skylight are not able to do this, so if viewing only landscape images isn't an option for you, then consider getting one of these two.
Customer Support
Nixplay and Aura have excellent customer service, whereas some buyers faced issues with Skylight Customer Support. After-sales service varies from company to company, so you should do some research before buying.
---
Final Thoughts
The Nixplay Smart Digital Photo Frame is the best digital frame for those who want a wide variety of connectivity options, ease of use, and Amazon Alexa compatibility. The Aura Carver is great if you don't need any video or music playback capabilities but do want an excellent display for your photos and a sturdy build. Finally, the Skylight Frame provides an all-around good value with its features and customer service at a budget price point.
All three of these frames provide a great way for you to showcase your memories, and they also make excellent gifts.
Depending on your needs as well as what you're looking to spend, any one of these three frames might be just right for you.
If you want to see more options, check out this epic post I wrote on the 21 Best Digital Photo Frames.
---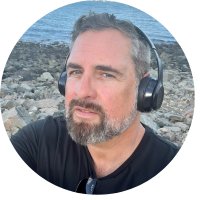 Tim Brennan, a tech blogger and host of the @TecTimmy YouTube channel, writes about smart homes at oneSmartcrib, home theaters at UniversalRemoteReviews, and AI in writing at Writeinteractive. He holds a Journalism degree from Northeastern University and has covered technology for three decades. He lives on the ocean in Nahant, Massachusetts.