Looking for the best digital photo frames to proudly show off your favorite pictures of your holidays, pets, children/grandchildren, or special someone? You've come to the right place!
Here are my picks for the 21 best digital frames, organized by model:
It's How You Frame It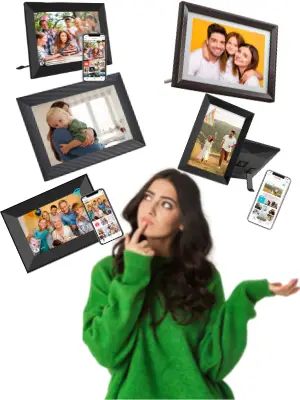 One of the hottest selling items that I have seen over this past Black Friday and Cyber Monday is this new breed of digital photo frames. In fact, a blog post I wrote comparing Aura Carver vs Nixplay vs Skylight digital frames has become one of my most popular articles.
It's no wonder. Unlike those clunky frames of the past that required you to manually upload your pics via a USB slot, these new frames are way easier to use. You can just transfer your photos right from your smartphone or digital camera over to the frame via your Wi-Fi connection, and many of them can be controlled using your favorite voice assistant.
Perhaps this is why a recent study by Verified Market Research said the Global Digital Photo Frame is projected to reach USD 54.05 Million by 2027, at a long-term CAGR of 3.09% until 2027.
Another study by market research firm Statistica is more bullish saying the market will hit a whopping 712 million by 2022.
In this post, I take a look at EVERY (yes, you read that right!) one of the top-rated digital frames available online. I'll break down the most important features, take a closer at specs, and share some of my pros and cons of each.
Don't have time to read all the way through? Scroll down to the very end, where I recommend my top picks for Gold 🏆, Silver 🥈, and Bronze🥉 rated digital displays.
But let's start with a side-by-side price comparison table of my top five picks.
---
Top 5 Digital Photo Frames Comparison
Note: Prices are updated as of the date at the bottom of the table via direct integration with Amazon's API. Click the See It button for the up-to-the-second price.
Last update on 09/03/2023 / Affiliate links / Images from Amazon Product Advertising API
OK, so let's get into all 21 of my picks for best digital photo frames next!
---
#1 – Nixplay Smart Frame
Ranging in size from 8" to 15", Nixplay's smart photo frames give you ease of access thanks to built-in Wi-Fi capabilities that allow you to directly stream photos (and videos!) straight from your smartphone. You can even add captions, clip videos (via the Nixplay app), and set a photo slideshow to play all day long—from literally anywhere in the world! Compatible with both iOS and Android.
📚 Related: Aura Carver vs Nixplay vs Skylight
---
Video Review
YouTube Video Credit: 9to5Toys
---
#2 – Aura Carver
The Aura Carver is much "smarter" than your average digital frame. Not only does it let you display a wide collection of photos, but it filters out any images that are low-res or blurry. The auto-contrast feature will adapt the brightness to your surroundings, as well as switch off when the room is dark (at night). Thanks to the built-in motion sensor controls, all you have to do to switch images is wave your hand. The high-resolution screen can even display two vertically-positioned images side by side automatically!
📚 Related: Meural Vs Nixplay Vs Aura
---
Video Review
Here is an unboxing video I did of my new Aura frame over at my @TecTimmy YouTube channel.
---
#3 – Skylight Digital Frame
Set up a slideshow in minutes and email it directly to the frame to put your favorite pictures proudly on display. Setup is a breeze—you literally plug it in, use the touchscreen to connect to a local Wi-Fi network, choose your email address, and get the pictures emailed to the frame.
The touchscreen lets you swipe through all your photos and collections, and an alert will let you know when you've received new photos. But don't worry if your Wi-Fi goes down. All the preloaded pictures will still display until you can get the Skylight back online.
---
Video Review
YouTube Video Credit: The Friendly Reviewer
---
#4 – Skyzoo
A 10.1-inch, 1920×1200 HD resolution screen delivers both a large display and excellent image quality. Not only can you easily add your own photos via Wi-Fi network (both 2.4 and 5 GHz), but you can invite an unlimited number of other people to do so as well via Skyzoo's Frameo app (Android and iOS both).
It's compatible with photos and videos (up to 15 seconds long), and comes with a built-in memory of 16GB that can be expanded up to 64GB with an SD card. With many customization options—including hide/delete photos, sleep mode, adjustable brightness, and play order—you'll find showing your favorite photos has never been easier.
📚 Related: Nixplay vs Skyzoo vs Aeezo
---
---
#5 – Aeezo
Thanks to the Frameo app, you can upload an unlimited number of pictures straight to the Aeezo photo frame from your smartphone, where the 9-inch screen will display them at 1280×800 resolution. The intuitive touchscreen will let you scroll through, delete, and playback your photos and videos easily, and you can adjust the brightness or set the frame's built-in "sleep mode" with ease. With 16GB of built-in storage expandable up to 64GB (via both USB and SD card), you'll always have space for more pictures and clips.
---
---
#6 – Dragon Touch
Connected to the cloud via Wi-Fi, this photo frame lets you (and everyone else you love) stream photos directly from anywhere, using not only a smartphone app, but also a customized email and (for the more tech-savvy) operating it as a local FTP server.
The auto-rotate setting is a great feature that ensures your photos are always displayed at their best position in maximum resolution, and you'll love how intuitive and user-friendly the interface overall is.
📚 Related: Nixplay Vs Dragon Touch Vs Pix-Star
---
---
#7 – Feelcare
Feelcare offers three models: in seven, 10, and 15-inch frame sizes. As you can expect, resolution is better on the smaller models, with the seven-inch being the most popular and highest-rated of the trio. But all the Feelcare models offer the same easy setup, user-friendly interface, high definition 1280×800 display, 16GB of built-in memory, and instant uploading of photos and videos via the Frameo app.
One very cool feature of this frame is the detachable stand, which lets you position the frame itself in both landscape and portrait position while keeping it very sturdy and stable.
---
---
#8 – Lifeprint
The Lifeprint includes something not many other digital photo frames offer: a remote control. This lets you skip, rewind, or scroll through your photos and videos from across the room, perfect for proudly showing off pictures to visitors. You have total control over the photo display order, and you can easily create slideshows from all the photos uploaded via both Google Photos and the Lifeprint Frames app.
---
---
#9 – Pix-Star
If you want an extra-large photo frame, you're going to love Pix-Star's giant 15-inch HD display! Both the 10″ and 15″ models come with a built-in motion sensor that lets you scroll through your photos with just a wave of your hand, or use the provided remote control to access everything—photos, videos, settings, features, slideshows, and more.
Photos are easily added via the app (iOS/Android), email, or an easy-to-use web browser-based dashboard. With unlimited free cloud storage, you can never have too many photos to show off!
---
---
#10 – Frameo
Designed by the company that created the smartphone app used by the majority of digital frames, this Frameo frame is easy to set up and use, offers excellent privacy for your in-home network, and lets you easily stream photos to your frame via Wi-Fi. The frame is compatible with an SD card that enables you to back up all your favorite slideshows and collections, and you can even set it to display personalized captions (added via the app).
---
---
#11- Brookstone
Brookstone offers a high-definition 10.1-inch dual-orientation digital frame built for user convenience. Not only can you add photos via email, but you can upload them directly from your Facebook account or computer hard drive using the PhotoShareFrame web-based dashboard. The built-in memory is limited, but it can be expanded using both SD cards and USB devices. The frame is beautifully carved genuine wood that just looks gorgeous anywhere in your home.
📚 Related: Aura Vs Nixplay Vs Brookstone
---
Video Review
YouTube Video Credit: Lian's Buhay in America
---
#12 – Kodak
Kodak offers sterling image quality and the broadest selection of frames on the market. With frames of various styles and finishes—from natural wood to sleek metal—it's easy to select the device that best suits your home décor.
And, because it's Kodak, you know the device will be reliable, offer excellent image quality, and be compatible with Kodak SD and USB memory devices. You can actually edit your photos and videos right from the frame, and the built-in speakers will play both MP3 voice recordings and videos. Best of all, there's even a remote control provided to make operating the device exponentially easier.
---
---
#13 – BSIMB
Though this digital frame can't quite match the HD quality of some of the others on my list, it definitely hits the mark on user-friendliness in both setup and operation. It's designed to be wall-mounted and sit on your desk or shelf. It also comes with a remote control that lets you scroll through the photos, videos, and settings with ease. Moreover, it works with both USB and microUSB devices, making it a cinch to add your media. Best of all, it doubles as a calendar, music player, alarm clock, and even tells you the weather!
---
---
#14 – Hyjoy
Invite all of your friends and family to send photos directly to this digital frame via the AiMOR app, and you'll always have new images to show off proudly. This digital frame is Alexa-compatible (perfect for your smart home!) and makes it easy to add new media from anywhere in the world.
The touchscreen interface lets you manage and browse all your photos and videos. You can zoom, crop/cut, add captions, and even edit the image order as you desire. With 8GB of built-in storage, you'll always have space enough for all your favorite slideshows and collections.
---
---
#15 – YunQiDeer
Like so many other digital frames on our list, this one operates via the Frameo app, which is versatile but does have some limitations (slow uploads, limited customization options, etc.). However, you get a great resolution (1280×800) that displays your images crystal-clear on the 10.1-inch screen.
The 16GB of built-in memory definitely gives you ample storage space, though you can expand up to 32GB. The detachable stand allows you to switch between landscape or portrait mode, and you can even mount it on your wall.
Best of all, the custom settings give you greater control over the photos on your frame, so you can zoom in/out, add captions, set play order, hide/publish images, adjust brightness, even set it to sleep mode at night.
---
---
#16 – Phone2Frame
This frame comes with a universal backup drive that will enable you to safely back-up your photos, as well as transfer them from your computer straight to your photo frame. You can tweak your photos and customize your collections on your tablet, smartphone, or computer, then plug the memory into your Phone2Frame to display the slideshow.
The remote control makes it easy to access your photos, videos, and voice recordings, but at the end of the day, this digital frame is all about keeping it simple so senior citizens can enjoy their media without having to bother with Wi-Fi networks or emailing photos.
---
---
#17 – Dreamtimes
This 8-inch frame may be smaller than others on our list, but you'll find that few offer such sharp, vivid colors and peerless clarity. Though the 1280×800 resolution is nothing special, the frame has been programmed with IPS technology that maximizes the accuracy of color reproduction.
Thanks to the AiMOR app (iOS/Android), you can easily add, remove, and edit your media from anywhere. And don't worry if the power in your home or neighborhood fails—this photo frame comes with a built-in battery that will keep it operational for 30 minutes even when unplugged.
---
---
#18 – SAMMIX
As long as this digital frame is connected to your home Wi-Fi, your friends and family can add photos via both email and the secure smartphone OurPhoto app. The frame offers a simple setup process and easy-to-operate interface, as well as some really nifty features: alarm, calendar, weather display, energy-saving motion sensor-operated auto-on/off, and timer-operated shut-off. It's also compatible with both USB cable and microSD card, which makes adding media both easy and time-efficient.
---
---
#19 – Lola Smart
Got images on your social media accounts you want to share and display without all the fuss of downloading them to your phone and emailing/uploading them? This frame makes it all so much easier. All you have to do is sync the app to your various accounts (Instagram, Google Drive, Facebook, and Dropbox) and it will let you add them directly hassle-free.
Not only does it come with 8GB of built-in storage, but you also get 10GB of cloud storage for free. Best of all, it's compatible with both Google Assistant and Amazon Alexa!
---
---
#20 – Atatat
Atatat gives you four size options to choose from (7, 8, 10, and 11.6-inch), letting you pick the photo frame that best fits your bookshelf, wall, or coffee table. With 1920×1080 HD resolution and startlingly crystal image clarity, your photos will always look their absolute best when on display.
The "preview" function makes it easy to find a single image or video out of the thousands stored on the device. You can easily create multiple transition speeds and effects, to show off the photos the way you want them seen.
---
---
#21 – FLYAMAPIRIT
This frame lets you add photos via either the Frameo app or the provided SD card.  I found the Wi-Fi connection to be more stable than other frames I tested making uploading photos a breeze. All of your photos uploaded via the app are encrypted to protect your data, and fully confidential—only transmitted, never stored on Frameo's servers.
The 8-inch screen operates at 1280×800 resolution and 16:10 aspect ratio, and is fully compatible with 1080p HD for your videos and photos. Well-designed, lightweight, and beautiful, it's a frame that will look great on your walls and provide you full access to all your favorite media.
---
---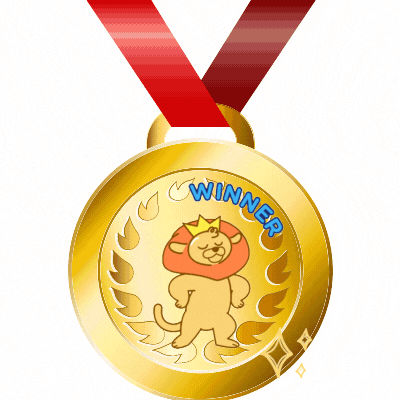 Based on my thorough research and testing of these frames,  here are my top three recommendations:
🏆 Gold-Star: Nixplay  –  As I have blogged about previously, the Nixplay really is the best overall value that you can get in a smart photo frame in my opinion. If you don't need more advanced features or the higher resolution that Aura frames give, go with Nixplay. The app makes it super easy to transfer your photos and it even works with Alexa for voice control.
🥈 Silver-Star: Aura Carver – The "smart" features of this digital frame make it a definite winner in my book. It'll filter out low-resolution and poor-quality images, so only the absolute best are displayed. And I love the fact that I can let friends and family know I "Love" their photos with the press of a button.
🥉 Bronze-Star: Skylight –The easy setup and operation of this digital frame is the reason I'm choosing it as my third pick. Few others have proven as intuitive and user-friendly, making it the perfect gift for elderly family and friends who might struggle operating more complex interfaces. Plus, the picture quality is sterling and the colors are beautifully sharp.
Best Digital Photo Frames: What Do You Think?
So what do you think of epic post on "all" of the best digital photo frames on the market?
Isn't it cool how easy it is to now transfer your pictures over to your frame. You can literally snap pic and have it transferred over to your frame within seconds?  And how about the frames that will even play video clips?  That is definitely Harry Potter.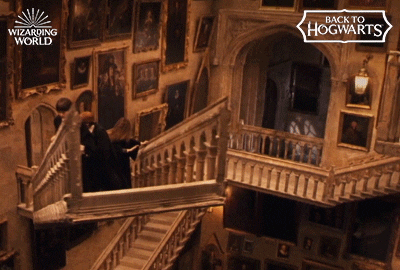 Anyhow, I hope you will leave a comment below and let me know your thoughts.  Until next time, I'll leave you with one of my favorite quotes from the Harry Potter books. Cheers.
"If you want to know what a man's like, take a good look at how he treats his inferiors, not his equals."
– Sirius Black, Harry Potter and the Goblet of Fire, Chapter 27
---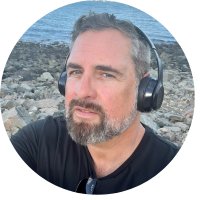 Tim Brennan, a tech blogger and host of the @TecTimmy YouTube channel, writes about smart homes at oneSmartcrib, home theaters at UniversalRemoteReviews, and AI in writing at Writeinteractive. He holds a Journalism degree from Northeastern University and has covered technology for three decades. He lives on the ocean in Nahant, Massachusetts.