As an Amazon affiliate, I earn from qualifying purchases. Learn more
In this article, I take a deep-dive with a comparison of Echo Show vs the Echo Spot, Amazon's popular smart speakers with screens. Is bigger really better? In a word, Yes. BUT it depends on what you want to use them for. Let's take a closer look.
Echo Show vs Echo Spot: Head to Head
The smart speaker market is booming and is only going to get bigger. Yup, like dinosaur big.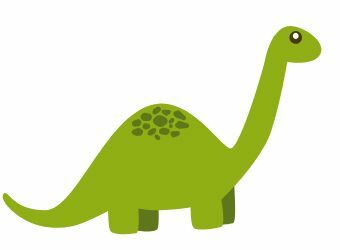 In a recent study, market research firm Statistica predicted that revenue for smart speakers will hit a whopping 17.43 billion worldwide by 2022.
That's nearly seventeen and a half BILLION folks in a matter of just a few years. Wow.
Another report published by Voicebot.ai said that about 3 million U.S. consumers have smart speakers with displays one year after launch.
At the time of the report last year, the nightstand-friendly Echo Spot was outselling the Echo Show by a factor of nearly two to one.
however, this was prior to Amazon's blockbuster holiday sales with the Echo Show completely selling out nearly three Ieks prior to Christmas.
I'm still waiting for the latest numbers on Show sales from Amazon but there is no doubting the crazy demand for these smart displays.  And there is also no doubt that this is exactly why Google, Facebook, and others have jumped on the bandwagon with their own voice assistants with smart screens.
I may be a bit biased, but I heavily favor Amazon Echo devices. Alexa has amazing reliability and the backing of the wealthiest company in the world.
Amazon Echo Show vs Echo Spot: Quick Comparison Chart
The following table breaks down the key features of the Echo Show vs Echo Spot side by side.
Material
Plastic with fabric wrapper
Speakers
Dual 2 inch [neodymium drivers]
Control Smart Devices
Yes [that don't require a Zigbee hub]
Material
Plastic with fabric wrapper
Speakers
Dual 2 inch [neodymium drivers]
Control Smart Devices
Yes [that don't require a Zigbee hub]
Last update on 09/25/2022 / Affiliate links / Images from Amazon Product Advertising API
---
Echo Show Features
As I point out in my review of Echo Show 2nd Generation vs 1st Gen….
[You can click on the above link to go to the full article.]
Amazon made some major improvements to the Echo Show vs Echo Spot over the previous version. When it was first announced last September, it immediately became a darling of all of the Tech Rags, influencers and experts.  Why?  It has a vastly better design, a bigger screen, better audio, a host of software skills, and updates, and it includes a smart hub built right in. Here's a quick rundown of the Show's features [many of which are also available on the Spot]: Since, Amazon has also introduced similar smaller more affordable models of the Echo Show. You can read about these here.
New solid-state plastic design with a fabric wrapper
Giant vibrant 10-inch 1280 x 800 px resolution screen
Premium speakers with Dolby processing and crisp stereo sound
Includes Zigbee hub for smart home devices that are compatible with the Hub
In addition, Amazon updated Alexa's skills for the big screen. They now include:
Step by step recipes
Video calling with Skype
Live TV and Sports [Hulu]
Youtube videos
Ability to adjust new audio equalizer (bass, treble, midrange) with your voice ("Alexa, loIr the bass.")
More voice commands; you can now open your favorite Ib browser and surf the Ib using your voice
Moreover, by pairing the Show with a video camera such as the very affordable Wyze cam, you can keep an eye on the kids, spy on your dog, or see who's at the front door.
my thanks to All Things Tech for the excellent video review.
---
Echo Spot Features
OK, so in the battle of Echo Show vs Echo Spot, the Echo Spot supports all of the functional features mentioned above for the Show, albeit on a smaller screen with loIr resolution. In addition, the Spot doesn't sound anywhere near as nice as the Show, because it includes Amazon's first-generation audio technology.  [As a tip, if you elevate the Spot using a stand, it sounds much better. You can read my epic article about some great stands here.]
However, you still get all of the benefits of Alexa and you can pair it with other Echo devices to turn on your lights, show baby monitors and front door cameras, and lock your doors. You can also control your smart thermostats, garage doors, sprinklers, blinds, and more.  Additionally, you can pair the Spot with the Show and Echo devices to play multi-room music and even set up a video intercom system.
Whereas the Show is ideal for a kitchen, the Spot is a great size for beside your bed or for a home office desk.
The Verge calls the Spot a smaller, cuter, less expensive version of the Show. Here is their video review:
---
My Pick: 2nd Generation Echo Show
You're going to make me pick, aren't you?  LOL. OK then, it's probably no surprise that I like the Echo Show better. It includes all of the latest generation technology from Amazon, whereas the new Spot does not.  That said, the Spot is less money and it is more ideal for a smaller space.  As I said at the outset, it really depends on what you plan to use it for.
Personally, I have my 2nd-Generation Show set up in my kitchen and the Spot beside my bed.  I mostly use the spot as an alarm clock, to get news and weather in the morning, as a sound machine [nighttime sounds], to listen to music [my office is also in my bedroom], and as a digital picture frame [screensaver with pics of my kiddos]. Oh, and it makes for a nice-looking clock too.
---
FAQs
Do I need to get a separate Zigbee hub for the Echo Spot to control my smart home devices?
It depends.  The Zigbee is only used to control devices that are required by the Zigbee hub.  More and more, smart devices no longer require hubs to work.  For example, many smart light bulbs will work without a hub.  The Ambient does a great job of explaining Zigbee so I won't get into it ad naseum here.  Just make sure that if you have the Spot that you check to make sure your existing smart devices will work without a separate hub first.  This it a moot point for the Show, which includes the Hub built-in.
Can I watch movies on the Echo Show vs Echo Spot?
Yes and yes, but on the Spot you probably don't want to.  The screen is just too small.  Movie choices are available through Amazon Prime.  Some have complained about the full library not being available yet, so it's a subset.  You can also stream sports and TV shows using Hulu.  For me, I tend to watch a lot of YouTube. The Echo Show's new YouTube feature is the bizzle dizzle. For those of you who don't speak street as fluently as me, this means that it's great!
Can I watch YouTube videos on these devices?
Hey, I just answered that!  LOL. A more complete answer is this: due to an ongoing [and childish] spat between Amazon and Google, you can't play YouTube videos using an app. however, you can watch them using the Show's Ib browser and they play just fine.
Does Alexa record all of my conversations?
No. Alexa only listens when she hears the wake word. Full conversations aren't recorded.  Only snippets of what you tell her after she wakes up. You can review and delete everything she records using the Alexa app or by logging into your Amazon Prime account.  I have a detailed post that explains this here.
Do the Echo Spot and Echo Show work with Hue lights?
Yes, I have Phillips Hue hub and every bulb in my apartment is a smart bulb now. I love controlling all my lights with Alexa.
Do the Echo Spot and Echo Show work with the Ring video doorbell?
Yes, they both work great with Ring. It's fun to be able to see who's at your front door on the Show and Spot. Ding dong.
---
Echo Show vs Echo Spot – Your Take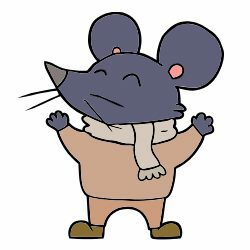 So what do you think of the Echo Show vs the Echo Spot?  Which is your favorite smart speaker with a screen?
Do you prefer the larger screen? Or the cuter little guy? Do you plan to purchase one of these devices?
Or maybe you already own one? If so, how do you like it?
Either way, please leave a comment below and let us know.
I would love your feedback.
---
You Might Also Like
If you liked this article pitting Echo Show vs Echo Spot, would you mind sharing it using any of the social media buttons on this page?  If you enjoyed reading this, you might also like some of my other articles.  I'll list a few of them here.
Echo Show 8 vs 5 vs 2nd Gen: Which Screen is Just Right?
Amazon Echo Show 5 vs. Echo Spot: Two very different smart speakers with screens
Alexa Multi-Room Music Commands [Essentials Guide]
Best Amazon Echo Show, Dot & Spot Accessories for 2019: Stands, Wall Mounts & Cases
3 Home Security Cameras That Work w Amazon Echo Show/Spot, your Smartphone, and FireTV