We're an affiliate. oneSmartcrib is reader-supported. When you buy using our links, we may earn a commission. Thank you if you use our links; we appreciate it! Learn more
Summary:  In this article, I review the five best indoor mini smart plugs you can buy in 2019, including picks from Kasa vs Wemo vs Teckin vs Aukey vs Amazon.
---
Plugging Away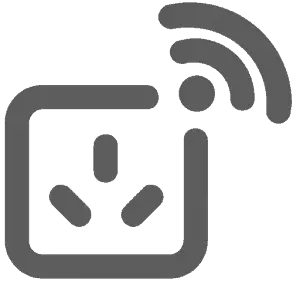 It makes me happy to say that there is no shortage of smart home technology to write about in 2019.
Most days, I feel like a kid in a candy store when it comes to deciding what to write about next.
Today, it's mini smart plugs. Specifically, we are going to review the most critically acclaimed and highly rated indoor mini smart plugs on Amazon. And you know what? Here they are starting with my favorite first:
1 Belkin Wemo Mini
2 Aukey Mini
3 Amazon Smartplug
4 Teckin Mini
5 TP-Link Kasa Mini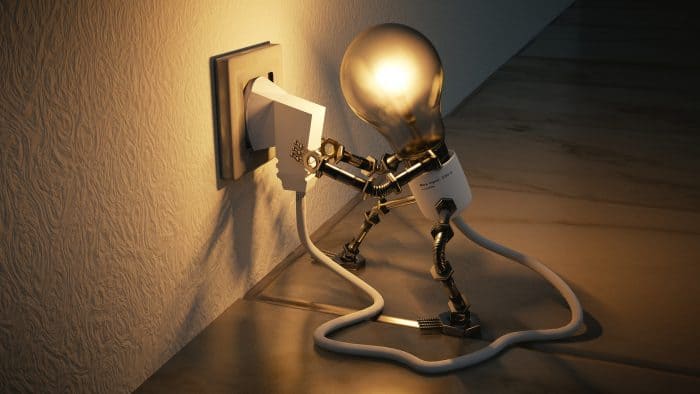 ---
Review Criteria
The criteria that I  used to determine which plugs made the cut for this review was as follows:
They must be mini [more on this below].
They must be super reliable [we have tested several that are NOT].
No additional hub is required.
They must be compatible with Alexa and/or another smart speaker [Google/ Apple / Cortana].
They must, at minimum let you power them on and off using your iOS or Android phone.
They must be available on Amazon, highly rated, and eligible for Amazon Prime.
---
Let's Get Excited About Smart Plugs
Well, what do you think so far? Sound like the making of an exciting post?
It sure does to me!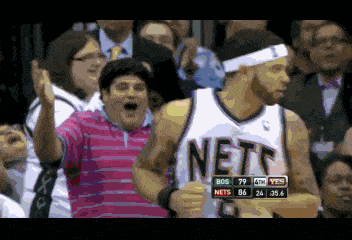 Tell you what, if you stick with us to end, I will make you a promise. This will be the most interesting post about plugs you will have ever read—in your entire life.
We'll delve into the details about each plug soon.
But first….a table!
---
Price Comparison Table
Here's a price comparison table that shows the major criteria and pricing a glance.
Note: Prices were last updated as of the date at the bottom of the table. Click the SEE IT button to get live pricing on Amazon.
---
Why A 'Mini' Smart Plug?
A mini smart plug is a smart plug that is, well, mini.  It's like a "Mini-Me" version of a larger plug.
Oh, behave!
If you follow our blog, you knew that was coming. Sorry.
But seriously, a mini plug is smaller than more traditional smart plugs that may or may not have more features built-in. Typically, the larger housing allows for more features like monitoring, integration with security systems, and more.
So why is 'mini' a good thing when it comes to plugs?  What's the benefit?
Generally speaking, you can stack them one atop the other on an outlet. There's also a good chance you can fit them in your power strip/surge protector as well. The non-mini versions often cause problems when trying to stack them or get them to fit side-by-side in a power strip.
And they just look nicer aesthetically when stuck into an outlet on your wall.
Groovy, baby.
The 5 Best Indoor Mini Smart Plugs
Next, I'll go into more detail about each of our five picks along with a few pros and cons of each plug.
---
1

WEMO Mini Smart Plug
Groovy-ness
This is a super reliable smart plug that is very easy to set up and use.  It supports If This Then That [IFTTT]  technology and it works with Alexa.  It also works with Google Assistant and Apple Homekit, making it the most smart-speaker compatible smart plug on our list. An "Away Mode" lets you randomize lights so you can have them automatically turn on and off randomly to make it look like you are home when you're not.
Thanks to Jared from StateofTech for this thoughtful video review. I agree with you, Jared. I love this plug too.
Pros [Turn-ons]:
Compatible with Alexa, Google, and HomeKit.
Works with IFTTT.
Away mode makes it look like you're home when you're not.
Cons [Turn-offs]:
No energy monitoring capabilities
---
2

AUKEY WiFi Smart Plug
Groovy-ness
This is one of the best "two-for" deals you can get on quality smart plugs that give you voice control for both Amazon Alexa and Google Assistant.  Aukey brilliantly markets and sells these in a convenient two-pack that is priced super affordable.  While there is no support for Apple HomeKit or IFTTT, these plugs were proven super reliable in our tests.  This is currently "Amazon's Choice" for a smart plug two-pack. Judging from the reviews, Amazon customers seem to agree as well.
Pros [Turn-ons]:
Works with Amazon Alexa
Also compatible with Google Assistant
Affordable price for two-pack
Cons [Turn-offs]:
Doesn't work with Apple Homekit or IFTTT
Will not work with Logitech Harmony or Smartthings hubs
No away mode
---
3

Amazon Smart Plug
Groovy-ness
Where this plug shines is in its integration with Alexa. The plug is super easy to set up using step by step wizard.  Anyone familiar with the Alexa app. If you have bought into the Amazon Echo system, then this may be a good option for you.
In the following video, Smarter Home Life shows how easy it is to set up using the Alexa app. [Thanks Joe.]
Pros [Turn-ons]:
Setup is simple and will be familiar to Alexa users
Integrates with FireT V users
Product consistency for Amazon Smarthome ecosystem
Cons [Turn-offs]:
Only works with Alexa
Does not work with IFTTT
Does not do energy monitoring
---
4

Teckin Mini Smart Socket
Groovy-ness
Another solid choice and probably the most stylish choice is the Teckin Mini Smart Socket. Compatible with both Alexa and Google Home, the Teckin is the highest value item on our list with its affordable two-pack offering. The Smart Life app lets you control your electrical items using your smartphone.  You can also use the app to set timers for lights and appliances.
Thanks to Beau Reviews for the helpful video that helps walk through the setup process:
Customers rave about Teckin's customer service, and the company also has a two-year warranty.  The biggest benefit of this plug over the others is the ability to track power consumption. None of the other mini plugs on our list have this capability.
Pros [Turn-ons]:
Ability to track power consumption in an affordable plug
Supports Alexa and Google Assistant
Intuitive SmartLife App
Cons [Turn-offs]:
Does not support Apple Homekit
Users struggle with manufacturer's instructions [see video here for fix]
---
5

TP-Link Kasa Smart Plug Mini
Groovy-ness
The Kasa Smart Plug Mini from TP-Link also lets you control your devices from anywhere using your iOS or Android compatible smartphone.  It works with Alexa and Google Assistant for hands-free voice control over your electronic devices.  It does not work with Apple Homekit, BUT it is the only product on our list that is compatible with Microsoft Cortana. If you have bought into the Microsoft ecosystem, this is the plug for you. As an added bonus, support for "scenes," allows you to control multiple devices with a single button or activity. Check out this nice unboxing video from Gauging Gadgets:
The Kasa Smart Plug mini also has an away mode that will turn lights on and off at random intervals to make it look like you are home. Plus, a "countdown" feature lets you set a timer that switches off the outlet automatically so you can set and forget any connected device [like an iron]. We would have rated this much higher if support was included for IFTTT.
Pros [Turn-ons]:
Compatible with Alexa and Google Assistant
Only plug tested that works with Microsoft Cortana
Cons [Turn-offs]:
No Apple HomeKit support.
No support for IFTTT.
---
Features Comparison: Kasa vs Wemo vs Teckin vs Aukey vs Amazon
Use the arrows at the bottom of the table to scroll through all of the features. On mobile, you may need to swipe on the table to display the whole thing or view it on your phone in landscape mode.
You can use the Search field to filter the table to display only those rows that contain a specific keyword or words. For example, to display just the rows that include Alexa, type Alexa into the field.
| | We-Mo Mini Smart Plug | Aukey Wifi Smart Plug | Amazon Smart Plug | Teckin Mini Smart Socket | Kasa Smart Plug Mini |
| --- | --- | --- | --- | --- | --- |
| | | | | | |
| Size | 3.8 x 2.4 x 1.4 in | 3.2 x 2.7 x 2.6 inches | 3.2" x 1.5" x 2.2" | 3.3 x 1.97 x 1.18 in | 1.5 x 1.6 x 2.6 in |
| Colors | White | White | White | White | White |
| Network Connectivity | 2.4 GHz only, 802.11 b/g/n. Does not support 5GHz networks or connecting to ad-hoc (or peer-to-peer) Wi-Fi networks. | 2.4 GHz only, 802.11 b/g/n. Does not support 5GHz networks or connecting to ad-hoc (or peer-to-peer) Wi-Fi networks. | 2.4 GHz only, 802.11 b/g/n. Does not support 5GHz networks or connecting to ad-hoc (or peer-to-peer) Wi-Fi networks. | 2.4 GHz only, 802.11 b/g/n. Does not support 5GHz networks or connecting to ad-hoc (or peer-to-peer) Wi-Fi networks. | 2.4 GHz only, 802.11 b/g/n. Does not support 5GHz networks or connecting to ad-hoc (or peer-to-peer) Wi-Fi networks. |
| Smartphone App to Control Power | Yes | Yes | Yes | Yes | Yes |
| Amazon Alexa | Yes | Yes | Yes | Yes | Yes |
| Google Assistant | Yes | Yes | No | Yes | Yes |
| Apple HomeKit | Yes | No | No | No | No |
| Apple Siri | No | No | No | No | No |
| Microsoft Cortana | No | No | No | No | Yes |
| Requires Separate Hub | No | No | No | No | No |
| Synchs with Nest | Yes | No | No | No | No |
| Energy Usage Monitoring | No | No | No | Yes | No |
| Schedules and Timer | Yes | Yes | Yes | Yes | Yes |
| Conditional Scenes | Yes | Yes | Yes | Yes | Yes |
| Away Mode | Yes | No | No | No | Yes |
| Covers Single Socket Only | Yes | Yes | Yes | Yes | Yes |
| Fits in Powerstrip | Yes | Yes | Yes | Yes | Yes |
| IFTT | Yes | Yes | Yes | Yes | No |
| Warranty | 1 Year Limited | 45-Day Money Back Guarantee and 24-Month Product Replacement Warranty Card | 1 Year Limited | 1 Year Limited | 1 Year Limited |
---
Benefits of Smart Plugs
In case you were still wondering, here are some of the major benefits of smart plugs:
You can control the lights without smart bulbs.
You can remotely control any connected device using your smartphone from anywhere. Leave the iron on?  Not a problem.
Want to start the coffee in the morning from the comfort of your warm bed? Think smart plug.
Sick of bending over and getting a face full of pine needles every time you want to light up your Christmas tree? Helloooo..holiday smart plug!
I have one connected to my fish tank light. When I want to light it up. I just say, "Alexa, give the fish some light," and walah! Fishy smart plug!
As you may have noted above, some plugs also allow you track energy usage so you can adjust accordingly and save on your electric bill.
---
A Word About IFTTT
Wikipedia describes If This Then That, also known as IFTTT (/ɪft/),  as a free web-based service to create chains of simple conditional statements, called applets.
To date, it has largely been used to automate social media activities. For example, you could use IFTTT to post what you would publish on one network to several of them at once. You can also use it to track network activity.  For example, if someone sends a tweet on Twitter that contains a certain hashtag, you can have an IFTTT applet send you an email or even a text.
In the world of home automation, things get even more interesting. You can create IFTTT applets to turn on lamps, coffee makers, fans and other electronics in response to certain events.
For example, you could use IFTTT to turn on a smart light in the driveway and living room when you get near home. Similarly, you could have an applet that turns off the lights, lowers your smart blinds, starts a video camera feed, and locks a smart lock on your door when you leave for work. You could also use it to set heating and cooling temperature controls if conditions outside meet certain thresholds.
You could even IFTTT, Wemo Mini can even flash the lights when your favorite team scores a goal.
Pretty cool, right?
For more information, check out IFTTT.com.
---
Caveat Emptor [Buyer Beware]
I have tested some incredibly bad smart plugs. We're talking garbage that would make Oscar the Grouch cringe.
Mostly the issues are around consistency when it comes to voice control with Alexa. They tend to lose their link with Alexa when the wifi goes down. Then you have to manually reinstate the connection between the Alexa app and the plug's app. Painful.
Oh, and I'm 100% convinced that this "Conico" smart plug was the reason behind an entire set of Christmas lights getting fried on my tree this past holiday.  Stay away!
We hate to throw any brand under the bus, but this smart plug is just bad.
So resist the temptation to save $5, $10, or even $15 on a plug.  It just isn't worth the aggravation.
Don't say we didn't warn you!
Any of the five plugs we listed above are a good choice.
In the unlikely event of any issues, all of the manufacturer's should replace the plugs or issue you a refund with no questions asked.
---
Kasa vs Wemo vs Teckin vs Aukey vs Amazon: Still Excited🔌?
So what do you think of our picks for the best indoor mini smart plugs of 2019?  Are you as fired up as we are about using these products in your smart home?
Out of Kasa vs Wemo vs Teckin vs Aukey vs Amazon, who do you think wins the battle for Mini-Me?
What do you plan to automate using one or more smart plugs?  Do you plan to use Alexa, Google, or Apple HomeKit for voice control with your smart plug?  Have you had any experience with IFTTT?
You see. Wasn't this the most exciting post about plugs you have ever seen?  😉
Please leave a comment below and let us know.  I would really like to hear from you.
---
You Might Also Like
If you liked this article, would you mind sharing it using any of the social media buttons on this page?  If you enjoyed reading this, you might also like some of our other articles.  We'll list a few of them here.
Best Smart Kitchen Appliances: 2019 Gift Guide
Echo Show 2nd Generation vs 1st Gen: Review & Comparison Guide
17 Brilliantly Best Smart Home Gadget Gift Ideas for 2019
The Year of Alexa! 7 Awesome Amazon Echo Device Gifts To Give & Get in 2019
---
About the Author
Tim Brennan, Technical Writer & Blogger
Tim Brennan [a.k.a. "Tec Timmy"] is a senior technical writer with over 20 years of experience writing for companies and organizations in and around Greater Boston, including GE and MIT. In addition to actively writing for this smart home blog, Tim is also a regular contributor over at UniversalRemoteReviews.com. Tim holds a BA in Journalism from Northeastern University. Brennan is a father to two sons, an active blogger, a Star Wars nut, and loves a good taco🌮. There is a strong chance he is developing a crush on Amazon Alexa. You can learn more about Tim here.