We're an affiliate
oneSmartcrib is reader-supported. When you buy using our links, we may earn an affiliate commission. Thank you if you use our links, we really appreciate it! Learn more
In this post, we'll explore the best smart outdoor lights. This includes some great lighting ideas for your porch, landscape, patio, pool, garden, and other outdoor living spaces. We'll look at a few great options for helping to increase your home security too.
---
Smart Lights Rule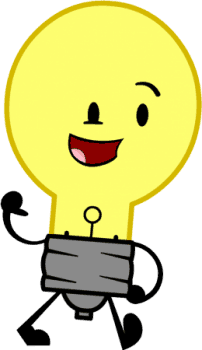 Smart lights rule. I was an early adopter of Phillips Hue and nearly every bulb in my apartment is now a smart bulb. It's great being able to control my lights using Alexa and my phone.
And apparently, I am in good company.  According to market research firm Statistica, the smart lighting market worldwide is expected to grow to a whopping $105 billion by 2023.
But did you know that there are some great options for smart lights for outdoors?
Whether you are looking to install a lantern on your front porch or light up your entire yard, there are a lot of great options to brighten up your outside spaces. Oh, and you can even add some color too.
Smart outdoor lights basically come in 5 flavors:
We will go into each flavor in more detail below. But first, how about a dynamically updated table of product recommendations?
---
Our Recommendations: The Best Smart Outdoor Lights
Following are my recommendations for the best smart outdoor lights you can buy today along with pricing.  The table is updated nightly with the latest pricing from Amazon.  Click SEE IT to get the up-to-the-minute price on Amazon.  I will go into more detail on each product below.
---
Smart Porch Lights
This is probably the most common question we receive. What are the best smart outside lights for my porch?
Well, the answer is it depends.
If you have an enclosed front porch with a light already installed, any good smart bulb will do.
While we like and recommend Phillips Hue for smart lighting in general, other options such as Lifx smart bulbs will also work great and do not require a hub.
Phillips Hue Inara and Econic
If you want a great lantern for outside, check out the Phillips Hue Inara.
I recently installed this outside my apartment, and it just works great. I have it on a schedule so I just set it and forget it.
Nice and easy, which is what smart home outdoor lighting should be all about.
Oh, and it comes with a Hue bulb too (requires Hue Hub).
The only complaint that I have is that it can't get super bright. It maxes out at 800-lumens. This is enough for my driveway but I wouldn't mind being able to up a brightness a bit more.
For a step up that includes color, check out the Phillips Hue Econic Down Wall Lantern.
Maximus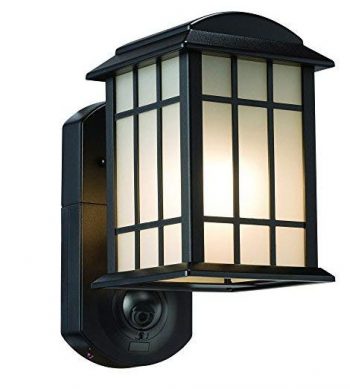 If you want an even nicer looking lantern with a camera, check out the Maximus Outdoor Light.
This is definitely a step up from the Phillips Inara in style, plus it has a 720 HP digital camera built in with 116-degree diagonal.
It lets you monitor who is at your door using your smartphone, and it will even send you notifications if it detects motion when you are away from home.
It also has a two-way talk feature which would be great for my mom who is elderly (and often slow to answer the door).
This is great a light/camera combo not just as a theft deterrent, but to check on packages, and just generally get the scoop on what is going on at your front door.
It even comes two styles from which you can choose.
Customers complain that the quality of the night vision footage can be a bit hard to make out, but this is really typical for the technology at this stage to be fair.
---
Smart Flood /Security Lights
A floodlight does exactly what it sounds like. It floods a certain area with light. These are great theft deterrent as you can have them kick on when they detect motion.
Perfect for the front, back, and side yards, these cast a wide beam of light – usually around 45 degrees.
Some of the smart floodlights even come with cameras making it a great anti-theft tool.
Ring Smart Flood Light
Ring's Smart Flood Light cam is probably the most popular flood light out there. It features not just a motion detection flood light but also a built-in security camera, two-way talk, and a siren alarm.  It also works with Amazon Alexa so you can turn the light on and launch real-time video with your voice.
The Ring Smart Flood Light also lets you see, hear and speak to visitors from your phone, tablet and PC, so it makes a great security monitor and intercom.
It will send alerts to your phone and start recording with the camera as soon as motion is detected.
You see the latest price over on Amazon here.
Phillips Hue Discover
Another great option for security lighting is the Phillips Hue Discover. This similar to the Ring Flood but it is a less expensive way to just install basic flood lighting.
It also lets you change the color of the bulb so it makes for great outdoor ambient lighting too [16million shades of colored light].
This is more of security light and does not contain the camera or alarm that Ring features. But it really popular option for basic flood lighting with motion detection that you can install around the perimeter of your home.
Like most Hue products, this requires a Hue Hub in order to get it to work.
Oh, and it looks really cool too.
---
Smart Path and Landscape Lighting
Outdoor path lighting is not just for show but it can also be practical.
For example, you can have a string of lights that illuminate your front and rear walkways. If you're a klutz like me, this can help you tripping over yourself in the dark.
These can make great accent lights for all of your outdoor living spaces actually.
In fact, Phillips Hue Calla lights make for great accents in your landscape, patio, pool or more.
They do require the Phillips Hue hub in order to work, but this is a solid investment as you can use Hue bulbs for other outdoor lighting too.
Oh, and you can even make them synch up to the beat of your favorite music using an app.
If you are interested in learning more about Calla lights, check out this post comparing Phillips Hue Calla and Lily [with video reviews].
These are the two best smart outdoor lights you can buy in my humble option.
Thanks to Shelly from Best Buy Canada Product Videos for the helpful video review:
---
Smart Outdoor Spot Lights
Spot lights can add an extra touch of class and are ideal for helping to beautify your landscape.
You can also use them to showcase a certain part of your yard or to cast colorful light on an outside area of your home.
My buddy has an American flag tapestry on the side of his house. He recently put a spot on and it just looks awesome at night.
He is using the Philips Hue Lily Spot Light which is probably the most popular smart outdoor spot light out there.
Phillips really does make the best all-around smart lights. While the hub requirement is a bit of a bummer, Hue lights just work consistently. The lights are super easy to install and configure, and the app lets you adjust brightness, colors, and more.
Again if you are interested in Phillips Hue Calla path lights or Lily spot lights, check out this detailed post explaining the key features of each.
---
Smart Switches
It is surprising to me that switches haven't caught on more. Instead of relying on having to replace your old bulbs with smart bulbs, you can control your existing lights using a switch.
While I would recommend that you hire an electrician to replace your dumb switches with smart ones, this may be appropriate for you DIY-ers who take the necessary safety precautions.
One of the top-recommended switches is the TP-link Kasa smart wi-fi light switch. These are super reliable, work with Alexa, and they don't require a hub [like Phillips Hue].
Customers who own these switches have said they will not install anything else, because of their super reliability.
You can see the TP-Link Kasa switch over on Amazon here.
It is important to note that this is a straight setting switch (no dimmer).
If you want a switch with a dimmer, check out the Kasa Smart Light Switch [also by TP-Link).
---
Conclusion
Options abound for outdoor lighting. There are some great products, but there is also a lot of junk out there too.
The bottom line – the answer to the question "What are the best outdoor smart lights?" is it depends on what you want to use them for.
While I've been using Hue bulbs for a few years in my own home, I've tried skimping lately in setting up lights for friends and the results have been mixed, to say the least.
As the old adage implies, you get what you pay for. The good news is that the more options have driven down pricing for the good stuff, like Phillips Hue bulbs and fixtures. This is a trend that I am also now seeing for outside lighting.
We will continue to watch for the best of the best smart outdoor lighting and will update this post as things change.
---
Best Smart Outdoor Lights – What Do You Think?
So what do you think about our top for the best smart outdoor lights?
Are you thinking about increasing your home security with a flood light?  Or do you like what a spot or path like could do your garden or walkway?
Is there another product you have used that you love that I have not listed here?
Please leave us a comment below and let us know.
Oh, and if you liked this article, would you mind giving a quick share using any of the social media buttons at the top of this page?  Thanks for your support!
---
You Might Also Like
If you enjoyed reading our comparison of the best smart portable wi-fi air conditioners, you might also like some of our other articles:
---
About the Author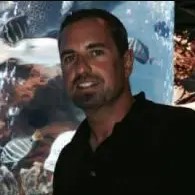 Tim "Tec Timmy" Brennan is a senior technical writer and serial entrepreneur, currently spending his nights and weekends blogging about all things technology. His primary areas of interest include smart homes, smart speakers, and universal remote controls like Logitech Harmony and Neeo. He is a father of two, gadget nerd, Star Wars nut, Walking Dead superfan, and loves a good taco. He might also have a crush on Alexa. Brennan is founder at Writeinteractive, Inc., a blogger at oneSmartcrib.com and a regular contributor to UniveralRemoteReviews.com. He holds a B.A. in Journalism from Northeastern University. For more than two decades, Brennan has worked as a technical writer in the Greater Boston area for organizations that have included General Electric, Liberty Mutual, Biogen, and MIT.