We're an affiliate. oneSmartcrib is reader-supported. If you buy using our links, we may earn a commission. Thanks for the support🙏! Learn more
In this article, I examine seven of the best smart landscape lighting transformers [wifi low voltage transformers and controls] that will give you better control over the outside lights that adorn your yard.
Yard Birds Rejoice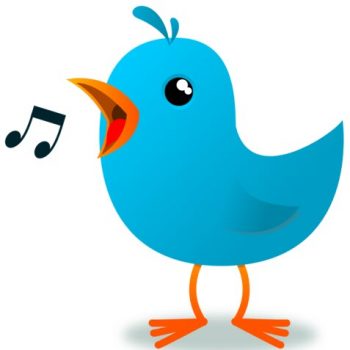 If you're a yard bird like me, you want your yard to be the envy of your family, friends, and neighbors alike.
One way to completely bedazzle your outside space is by using smart lighting to illuminate your lawn, landscaping, gardens, walkways, stairs, etc.
Once you start to add several lights, you're going to want to centralize the control over getting them to work together.
But how do you orchestrate control over all those cool lights in a smart way?
The answer is a smart landscape lighting transformer.
---
Smart Landscape Lighting Transformer Recommendations
Following is a list of smart landscape lighting transformers and controls that I recommend, based on over 20 hours of research. While I really like the Ring Transformer for control over both Ring and non-Ring lights, the GE Enbrighten Z-Wave Plus gets my top recommendation for its range of features, indoor/outdoor rating, plus its compatibility with SmartThings, Wink, and Alexa.
In the remainder of this article, I will do my best to help you first decide if you need a smart landscape lighting transformer, and then we'll take a closer look at each of these products.
---
What Is a Smart Landscape Lighting Transformer?
A landscape lighting transformer gives you more control over your outside lighting configuration. It offers the following key benefits for control LED, CFL, halogen, and incandescent bulbs.
Benefits include:
Wirelessly control on ON/OFF functions of ALL landscape lighting
Schedule ON/OFF functions and create custom scenes
Remotely control lighting using smartphones, tablets, PCs, and smart universal remote controls
Energy monitoring capability allows remote monitoring of watt- and kilowatt hours.
Do I Need a Wifi Landscape Lighting Transformer?
So do you really need a smart landscape lighting transformer?  It depends. While you can get by without one, it really is the only way that you can orchestrate control over your entire outside landscape lighting configuration.  As an added bonus, some of these will allow you to also control large load, hard-wired applications such as waters heaters, landscape lighting, spas, pool pumps, and heaters.
You can check out this helpful installation video from Cal at the Lighting Doctor to get a general sense of what is involved with installation.  When it doubt, always contact a certified electrician to set up your transformer.
It is important to note that most of these require a special hub to control your smart lights.  We'll note the hub for each of the products below.
OK, on to our top seven landscape lighting transformer picks!
---
1

GE Enbrighten Z-Wave Plus
Our Rating (Out of 100)
The GE Enbrighten Z-Wave Plus is a heavy-duty, 40-amp smart switch that is both indoor and outdoor rated. It is rated at 120-277V and also provides robust energy monitoring capabilities.  While it requires a Zwave hub in order for it work it is compatible with SmartThings, Wink, and Amazon Alexa. Pretty bright. For these reasons, this is our top recommendation for a smart landscape lighting transformer. Oh, and as of this writing, it is also "Amazon's Choice" as well. When added to a Z-Wave network, the heavy duty switch enables wireless control of on/off functions for large load, hard-wired applications such as waters heaters, landscape lighting, spas, pool pumps and heaters.
Check out this handy overview video:

Hub Required?
Yes, Zwave
Pros
Indoor / Outdoor rated.
Enclosure Operating Temperature from-22 to 104 degrees Fahrenheit -30 to 40 degrees Celsius.
Energy monitoring capability allows remote monitoring of watt- and kilowatt hours.
Weather-resistant housing suitable for use outdoors in damp or wet conditions.
Can use with large load devices – up to 11,000 watts (277v).
Lockable, tamper-resistant metal case.
S2 Security
Wireless control from smartphones, tablets, PCs, and Z-Wave enabled remotes.
40 Amp switch functions as a Z-Wave signal repeater in order to help strengthen and extend your home Z-Wave network.
Remotely control On/Off functions, schedule and customize scenes.
Compatible with all LED, CFL, halogen, incandescent bulbs.
[/icon_list_item]
Cons
Z-Wave Hub Required
Installation requires some electrical knowledge (electrician recommended)
---
---
2

Ring Transformer
Our Rating (Out of 100)
The Ring Smart Lighting Transformer allows you to connect your compatible low-voltage non-Ring landscape lights to the Ring Transformer and Ring Bridge to enable smart controls over non-Ring lighting.  For example, if you have a mix of Ring smart lights and traditional low-voltage outdoor lighting, you can manage all of your landscape lighting using Ring's dashboard. You can also receive notifications when motion is detected, and turn lights on and off using the Ring app on your mobile devices.  This is our pick for simple, affordable control over smart and traditional landscape lighting. The Ring Bridge connects the Ring Transformer to your Ring App to put smart lighting at your fingertips. You can connect the landscape lights to all your Ring Smart Lights, Ring doorbells and cameras via the Ring Bridge. This way all of your Ring and non-Ring lights will be connected to the Hub. The benefit?  For example, if one Ring device detects motion, it can turn on all your connected lights.
Hub Required?
Yes, requires Ring Bridge for smart controls. Sold separately. One Ring Bridge supported per household.
Pros
Supports smart and traditional lighting
Able to controls lights with one simple dashboard
Can turn lights on and off using  the Ring App on supported devices
Integrates with Ring security
Easy to install transformer plugs into standard power outlets
Requires only limited electrical knowledge
Works with Alexa to power lights on and off
Cons
Supports low voltage 12V-15V lighting only
Weatherproof Outdoor GFCI AC Power Outlet or Indoor GFCI Outlet within 3 ft of the mounting location
---
---
3

Orbit LightMaster 83700 Landscape LED Lighting Controller
Our Rating (Out of 100)
Orbit's Landscape LED Light Controller is a great choice for large yards that you want to separate off into multiple zones.  It includes a built-in 60 Watt power supply and lets you program three independent zones to allow for a landscape to be sectioned off.  This will allow you to create some really cool lighting configurations by area, function, or type of light fixture.  For example, one zone can control spotlights that highlight the architectural and landscape beauty of the house while another zone can control pathway lighting for easy nighttime entry into a home long after the spotlights are off.
Check out this handy video from Orbit Irrigation:
Hub Required?
No.
Pros
Indoor/outdoor mount
Three programmable zones give you control over clusters of lights
Six programmable independent start times
Weather-proof housing and light sensor
Cons
At least one customer complained about issues with customer service not being helpful
---
---
4

Philips Zonescape Lighting Control
Our Rating (Out of 100)
With built-in WiFi technology,  Philips Zonescape Lighting Control controls up to eight independent outdoor lighting groups. These can include zones such as property entrance, whole-home, perimeter only, entertainment area/pool, and/or patio).
A single ZoneScape control module can control up to four zones using a 300w transformer.  The module connects via wireless networks and is managed by a downloadable app.
Hub Required?
No.
Pros
Control up to eight outdoor lighting zones
A durable dark gray steel control box
Premium grade lighting control often used by professional installers

cETL Listed, NEMA 3R Rated[/icon_list_item]
Cons
The product seems to have been discontinued by Phillips and we were not able to get an answer yet as to support.
---
---
5

Unique Lighting Light Logic Plus
Our Rating (Out of 100)
Unique's Lighting Light Logic Plus system lets you set up and control your outdoor landscape lighting system via the Internet or smartphone application. So what makes this smart landscape lighting controller "unique?"  Well, it has probably the smartest timing settings out of all of the products in this review. It can be configured to automatically adjust for dusk and dawn times in accordance with where you live. It can even accommodate for seasonal changes, and it automatically adjusts for Daylight Savings Time. Over the long haul, this will save you money.  The system runs via a secure Internet gateway and supports all current Wi-Fi protocols. Technically speaking, it communicates with LPCU-A via a proven and dependable radio frequency signal. Oh, and it's power outage safe. You won't lose your programming even when the power goes out.
Hub Required?
No.
Pros
Astronomical timing – auto adjusts dusk and dawn times by your location and seasonal changes
Easy ZIP code entry for location
Automatically adjusts for Daylight Savings Time
Secure Internet Gateway – No Wi-Fi Limitations
Communicates with LPCU-A via proven and dependable RF signal
Cons
Indoor only
Sits on a flat surface, does not include a mounting kit
---
SEE IT ON AMAZON
---
6

Malibu 300 Watt Power Pack
Our Rating (Out of 100)
The Malibu 300 Watt Power Pack is a high-quality transformer that ships with a sensor and a weather shield that is built to withstand the harshest of outdoor elements. This is good news for those of us who live in the Northeast. Malibu transformers reduce household electrical current output from 110 volts to a much safer 12 volts output, providing a safer more practical electrical current level. This reduces power consumption and lowers the risk of fire. The transformer is easy to install with a little electric and DIY handyperson knowledge. All Malibu transformers come with a digital reading, automatic timer, and clock controls facilitating simple automation.
Malibu transformers range in power from 45 to 900 watts.  To decide which transformer best suits your needs use the below formula:
Total watts of light bulb * number of light bulbs = Minimum transformer size.
A standard bulb requires 30 watts of power. If you have 10 30-watt bulbs needing power, you will need at least a 300-watt transformer.
For example:
30-watt light bulb * 10 light bulbs = 300 minimum transformer size.
The company recommends purchasing at least 100 watts more than your calculated minimum transformer size.
Hub Required?
No
Pros
Built to withstand a beating in outdoor elements.
Multiple wattage options let you purchase the right sized system for your personal and power use.
Easily mountable.
Digital readout.
Corrosion resistant, shock resistant, hard and durable.
Cons
For outdoor use only.
Customers have complained about issues with customer service.
Other customers have had issues with the transformer arriving defective on delivery.
---
---
7

Best Pro Lighting Stainless Steel Wifi Landscape Light Transformer (600W)
Our Rating (Out of 100)
This is a low voltage, professional-grade, landscape lighting 600 Watt transformer with stainless steel housing, multi-tap 12V, 13V, 14V, 15V, photocell, and timer. The 600 Watt transformer, which comes with a digital display for easy programming, will turn your lights on at dusk, with an option of waiting 1-9 hours to turn them off, Auto to use from Dusk to Dawn or with an option of constant On to override the photocell and connect it to a plug-in timer.
Hub Required?
No
Pros
Professional grade, modern design, landscape contractor approved.
Very quiet.
Lifetime Warranty.
Divided to 300W Loads as Per NEC.
Heavy Duty Stainless Steel with 8′ Plug-In Cord.
Multi-Tap 12V-13V-14V-15V for Longer wire Runs.
Built-In Photo Cell and Timer 1 – 9 Hours (Plugin Timer can be used to override the photocell indoors or dark places).
Cons
Requires an electrician to install it.
Overkill for most simple installations.
---
---
Are Smart Outdoor Landscape Lighting Tranformers Worth It?
We hope you enjoyed our review of the top landscape lighting transformers you can buy today.
So what do YOU think about these transformers? Do you agree with my picks?  Perhaps there is a product you like better than didn't make my list?
Do you plan on purchasing one of these controllers?  What features do you look forward to using the most? Do you think they are worth the money?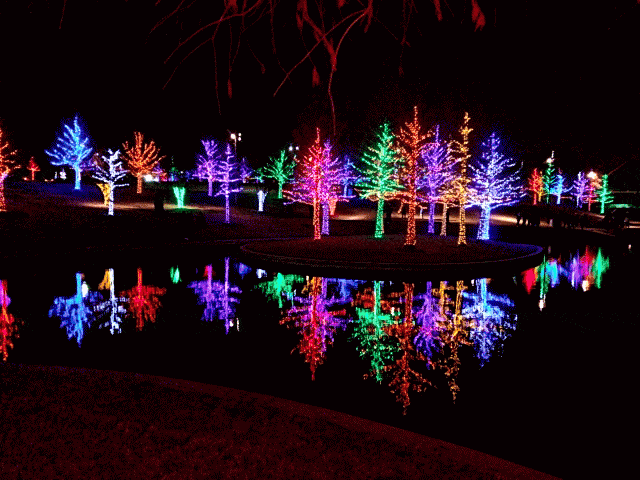 Please leave me a comment below and let me know.
Also, if you liked this review, would you mind sharing it using the colorful social media buttons at the top and bottom of this page? It really helps us out a lot – thanks!
---
Related Posts
If you enjoyed reading this, you might also like some of our other articles:
---
About the Author
Tim Brennan, Technical Writer & Blogger
Tim Brennan [a.k.a. "Tec Timmy"] is a senior technical writer with over 20 years of experience writing for companies and organizations in and around Greater Boston, including GE and MIT. In addition to actively writing for this smart home blog, Tim is also a regular contributor over at UniversalRemoteReviews.com. Tim holds a BA in Journalism from Northeastern University. Brennan is a father to two sons, an active blogger, a Star Wars nut, and loves a good taco🌮. There is a strong chance he is developing a crush on Amazon Alexa. You can learn more about Tim here.