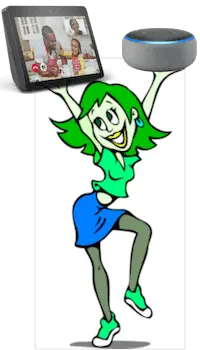 Were you one of the fortunate few to score an Amazon Echo Show or Echo Spot before they sold out for Christmas last year [source Bloomberg]? Or perhaps just ordered up a shiny new Echo Dot after you heard Amazon added a cool LCD clock to the device?
Hooray! Well, then it's time to celebrate! How? By checking out 21 cool accessories and add-ons that make the world's best smart speakers even better.
---
Amazon Echo Show Stands and Wall Mounts
Below are my top picks for Echo Show stands and mounts for the all-new Echo Show 8, Echo Show 5, Echo Show 2nd-Generation, and Echo Show 1st-Generation models. If you want to see even more stand options for the Show, check out: 13 Best Stands for Echo Show 8, 5, 2nd Gen, & 1st Gen.
AutoSonic makes a similar stand to YoFew. Check out this handy setup video from Louie Shearon here.
---
---
Our thanks to Cindy Xiao for this video "showing" the stand in action.
---
---
---
Quick Comparison: Echo Show Stands & Mounts
---
Stands and Wall Mounts for the Echo Spot

Our thanks to GadgetPrime for the epic stand video.
---
---
Price Comparison Table: Echo Spot Stands & Wall Mounts
Echo Dot Stands and Wall Mounts
---
---
---
Quick Comparison Table: Wall Mounts /Stands for Echo Dot
Echo Dot Carrying and Battery Cases
---
---
---
Another one of our favorite wrapper cases for the 2nd-Gen Dot is the 
AWINNER Silicone Case
. It comes in a multitude [10] of vibrant colors to fit just about any preference or mood.
---
---
---
Price Comparison Table: Echo Dot Holders and Wrappers
---
Bonus! Cool Battery Case and Stands for Echo Show 2nd Gen
21

Chandelier Echo Speaker Stand with Crystals
---
Amazon Echo Stands, Mounts & Holders – What Do You Think?
Phew! With Amazon releasing a slew of new Echo devices each year, it has been a lot of work to keep this post up to date. I hope you enjoyed it!
So what do you think of these Amazon Echo stands, mounts & holders? Do you plan to purchase any of these add-on accessories for your Alexa device?
📚 Related: Echo Show 8 2021 Vs 2019
Please leave a comment below and let me know. I would love to hear from you.
Enjoy your Echo devices.
---
You Might Also Like
If you liked this article, would you mind sharing it using the social media buttons on this page? If you enjoyed reading this, you might also like some of our other articles on the Echo and Alexa.  We'll list a few of them below. Thanks for stopping by!
---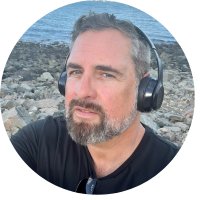 Tim Brennan, a tech blogger and host of the @TecTimmy YouTube channel, writes about smart homes at oneSmartcrib, home theaters at UniversalRemoteReviews, and AI in writing at Writeinteractive. He holds a Journalism degree from Northeastern University and has covered technology for three decades. He lives on the ocean in Nahant, Massachusetts.