Affiliate Disclosure: As an Amazon Associate, I earn from qualifying purchases. Learn more.
In this article, I review three of the best smart paver lights for retaining walls you can buy today.
All three are highly rated and one of them will even let you control your outside retaining wall lights with Alexa, Google Home, and IFTTT (If This Then That) recipes.
The best smart paver lights for retaining walls are made by:
FVTLED [Best Smart Wi-Fi Controlled]
Lighting Factory USA [Best Wired Option]
Lamplust [Best Solar Paver]
An alternate wired option in Antique Brass finish is the MarsLG Hardscape Light.
These are all available on Amazon and highly rated with numerous positive customer reviews.
I will talk about each of these options in more detail below.
Feature image credit: Lighting Factory USA
No Jackhammer Required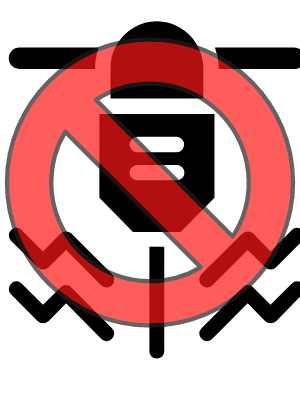 [dropca]I[/dropcap] rent now, but when I owned my home a little over a decade ago, I was all about my yard.
Every blade of grass was perfect. You could set your watch by my sprinkler system. My mulch beds and edging were impeccably groomed. I had a near-perfect trough of landscape stone all along my pathways. Oh, and my beautiful wooden shed looked like it was organized by Andrian Monk, Felix Unger, and Mr. Clean.
At one point, I rented a jackhammer and spent the better part of a long, hot summer boring out a ledge in my back yard so I could build a retaining wall and plant a rock garden in it. There were no smart lights back then, and Amazon Alexa wasn't even a glimmer in Jeff Bezos' eye.
I got a quote to install some lights in my retaining wall from a local landscaper and he wanted to charge me $6K!
So, I installed some lame little solar lights all around the wall that were never really bright enough for my liking.
---
Can the Best Smart Paver Lights Save You Money?
Today, you have some pretty bright options to choose from when it comes to smart outdoor lighting for all sorts of landscape needs. I blog about some of them over in this post.
However, when it comes to smart [Wi-Fi] paver lighting for retaining walls and driveways, your options are fairly limited. This surprised me, so set out to find the best of the best.
I uncovered three great options: one of them is truly smart [i.e., Wi-Fi enabled], one of them is solar, and the other is wired.
The wifi enabled one can be set on a timer or controlled with an app to help you save money. They can help you see better in the dark [and thus prevent accidents], and even deter theft when you are away.
Besides, they just look really cool.
---
Best Smart Paver Lights for Retaining Walls: Comparison Table
The following table illustrates my three top picks for the best smart paver lights you can get today at Amazon.
Lamplust
Solar Wireless Pick
Type: Solar
Wi-Fi Enabled: No
Light Source: LED
Power Source: DC
Voltage: 12 Volts
Multi-Packs: Single
Voice Control: Not Built In
IFTTT: Not Built In
Most Popular
FVTLED
True Smart Wi-Fi
Type: Smart Recessed
WI-Fi Enabled: Yes
Light Source: LED
Power Source: DC
Voltage: 12 Volts
Multi-Packs: 1, 6, 10, 20, 30
Voice Control: Alexa and Google
IFTTT: Yes
Lighting Factory
Best Wired Option
Type: Wired
Wi-Fi Enabled: No
Light Source: LED
Power Source: DC
Voltage: 12 Volts
Multi-Packs: 10-Pack
Voice Control: Not Built In
IFTTT: Not Built In
---
No. 1 – Best Smart [Wi-Fi] Controlled: FVTLED
Want to make your retaining walls look amazing and control them using your smartphone and maybe even Amazon Alexa and Google Home? Want to automatically adjust the color of the lights depending on the time of day or even the weather and IFTTT?  Then, this lighting kit is what you want. Period. How can I be so sure? I do a TON of research for this blog on various smart home products, and very rarely do I come across a smart lighting product that solves a specific problem and is this well-regarded.
You will be hard-pressed to find another smart paver light that comes close. In short, customers who purchase these lights rave about them both in product ratings and in the smart home forums. They aren't cheap but you can get up to 30 paver lights in a single kit, and they just look awesome. User Alexa, app settings and timers to come home to a well-lit home with your favorite colors. You can even set the lights to synchronize with your favorite music.
Preliminary Films has a nice unboxing and show and tell of the FVTLED lights out on YouTube. I'll embed the video below:
Pros
Available in convenient 1, 6, 10, 20, and 30 quantity kits
Ideal for retaining walls, driveways, step runners, and more
Supports full spectrum of 16 million colors
Compatible with Alexa, Google Home, IFTTT; it accepts commands like "Turn on / off, change color, dim / brighten light".
Control remotely from anywhere using your app: deter theft when you are away from home
Timer mode lets you schedule your lights to turn on or off at a specific time.
Cons
Not eligible for Amazon Prime.
Dimensions
Light Size: Φ02″ x H1.61″
Mount Hole Size: Φ0.71″
Cable Length: 1.64ft (Per Light). A
Where To Buy
› See more product details at Amazon.
---
No. 2 – Best Wired Option: Lighting Factory USA
While these wired lights aren't really "smart" per se, I wanted to provide a wired option as well and these are the most highly rated ones I have come across in my research.  The unique solid brass, 5.5-inch design and convenient 10 pack make this a great option for someone who is looking for a less traditional [and more high end] wired retaining wall paver.
Pros
Solid brass
Available in three unique sizes: 3 inches, 5.5 inches, and 7 inches
Available in convenient 10 pack
5W Integrated LED
Low Voltage AC DC | Draco LF5022AB-LED
Cons
Not eligible for Amazon Prime.
Wired
Dimensions
Choose from 3 inch, 5.5 inch, and 7-inch models
Consult Amazon or the manufacturer's website for additional details about each model.
Where To Buy
› See more product details and check the price at Amazon.
Pro Tip: if you want a brass wired option that is just as highly rated, check out these lights by MarsLG.
---
No. 3 – Best Solar Option: Lamplust
If you are into solar lighting, the LampLust Solar Brick Landscape Path Light with have you lusting after this great path light that you can use to adorn your retaining walls, landscape pathways, and driveway.  Unlike those lame, dim solar lights that installed in my yard over a decade ago.  These 8×4-inch recessed polyresin pavers have 12 warm white LEDs for superior outdoor solar lighting.
What's more, they are fully waterproof and certified for outdoor use. Best of all?  Because they are powered by that yellow ball up in the sky called the sun, there are no wires or plugs. They automatically recharge just after 8 hours of sun with the rechargeable solar battery (included).
Pros
Solar so no wires are required, just turn it on and forget it
Available in Bright Warm White or Cool White with 12 LEDs
Designed to be recessed.
Weatherproof and waterproof
Run for 6-8 hours a night on a full charge
Includes embedded solar panel with a rechargeable AAA 700mAh Ni-MH battery
Automatically charges by day and turn ON at dusk.
Cons
Available for purchase individually only [no multi-packs]
Requires direct sunlight for best performance
Dimensions
Where To Buy
› See more product details at Amazon.
---
How To Install Retaining Wall Paver Lights
VOLT has a nice video that explains how to install hardscape paver lights in a retaining wall.  While the installation will vary depending on the lights you buy, the principles are the same.
---
Best Smart Paver Lights: What Do You Think?
So what do you think about my choices for best smart paver lights?
Are true smart [i.e., Wi-Fi] capabilities important to you in being able to control the paver lights in your retaining wall and other areas around your home?
How about the ability to control your paver lights using Alexa, Google Assistant or IFTTT?
Do you agree that options for solar outdoor lights have come a long way in recent years?
I hope you will please leave me a comment below and let me know.
Also, if you got some value from this article, would you mind giving me a quick social share using the colorful buttons along the top of this page. Thanks!
---
Before You Go
Before you go, why don't you check out some of my other posts of smart outdoor lights and smart landscaping gear? I hope you find them helpful.
---
About the Author
Tim Brennan, Technical Writer & Blogger
Tim Brennan [a.k.a. "Tec Timmy"] is a senior technical writer with over 20 years of experience writing for companies and organizations in and around Greater Boston, including GE and MIT. In addition to actively writing for this smart home blog, Tim is also a regular contributor over at UniversalRemoteReviews.com. Tim holds a BA in Journalism from Northeastern University. Brennan is a father to two sons, an active blogger, a Star Wars nut, and loves a good taco🌮. There is a strong chance he is developing a crush on Amazon Alexa. You can learn more about Tim here.