As an Amazon affiliate, I earn from qualifying purchases. Learn more
Summary: In this post, I'm happy to introduce you to nine smart tech gadget gifts for grads [both high school and college]. These include some brilliant must-have gadget gift ideas for dorm life as well as apartment living.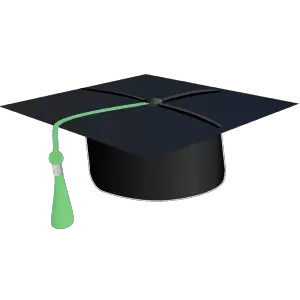 This coming Fall will be an exciting one for my sons. Both of them have decided to start their first year of college in September. My older son took a little time off after high school and will be commuting to Bunker Hill Community College in Charlestown, MA. My younger is graduating next month and plans to live on campus at UMass Lowell. I'm super proud of both my kids.
With both of them "graduating" on to the next big step in their lives, I started thinking about what they would like for graduation presents.
Whether you know someone who is graduating from high school or college, this post is dedicated to providing you with some great tech gift ideas for graduates of all ages.
So what are some smart high-tech gifts for high school and college graduates? Here are nine great ideas:
As we like to say in Boston, these are all "wicked smahtt" options that your new graduate is sure to love!
---
Tech Grad Gift Idea #1 – Smart Speaker with a Screen
One of my favorite smart devices by a mile is the Amazon Echo Show 10 smart speaker with its vibrant 10.1-inch screen and premium sound. I use it for everything from managing my calendar and to-dos to weather to news to guided recipes and all of the other benefits of Alexa. The Show will help to keep your graduate organized every day. For a smaller version that also makes a wonderful alarm clock, check out the brand new Amazon Echo Show 5 or  Echo Show 8. And for an even larger screen that also works with Alexa, check out the Facebook Portal Plus (pictured above) or the new wall-mounted Echo Show 15. The Show 10, 15, and the Portal provide great video calling features so that your graduates who live away from home can Skype with mom and dad.
You can check out CNET's review of the Facebook Portal below.
---
Grad Gadget Gift Idea #2 – Smart Lights Starter Kit
>
Next on our list of high-tech gifts for high school and college graduates is a smart bulb starter kit. While lightbulbs don't really make for the sexiest gift, your graduate will appreciate how they make every day a little brighter, easier, and more colorful. The Phillips Hue White and Color Starter Kit comes with everything your graduate needs to replace dumb old bulbs with smarter ones. Set up is easy using the Phillips Hue app, and your graduate will be able to control the lights using from anywhere their smartphone, Alexa, or Google Assistant.
---
Grad Gadget Gift Idea #3 – Tablet PC with Alexa
For high school students graduating and heading to college or college grads entering the workforce, a tablet PC is a must. We like the Fire HD Tablet with Alexa. Why? It has a beautiful 10.1-inch screen, a quad-core processor [up to 1.8 GHz] with 2 GB of RAM, and up to 10 hours of battery life on a full charge. Go with the 64 GB of memory to ensure plenty of processing power for streaming and gameplay. With the Fire HD Tablet, you basically get an Echo Show on the go.
If your graduate prefers running Windows, the Microsoft Surface Pro tablet is worth a look. It does cost a good deal more, though.
---
Tech Gadget Gifts for Grads Idea #4 – Streaming Media Player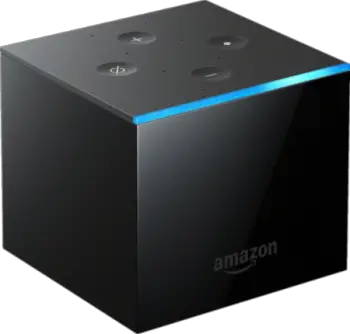 Whether your graduates is headed off to college or entering the workforce, they will need to combat life's post-graduation stresses with a little downtime. One of my favorite ways to chill out is by binge-watching shows on Amazon Prime and Netflix. The Amazon FireTV Cube gives you access to all your favorite streaming services, plus you get to control the whole experience using your voice with Alexa. Just want to enable streaming on your TV real fast, check out the FireTV stick.
---
Tech Grad Gift Idea #5 – Smart Pen and Pad
The Moleskine Pen+ Ellipse Smart Writing Set complete with smartpen & ruled smart notebook will let you graduate take notes like boss. The smartpen works with the notebook and the Moleskine Notes App to digitally save, manage, and store your handwritten notes. Great the high school graduate for taking notes in college classes or for the college grad for note-taking at meetings.
Thanks to Carlo from Unbox PH for the helpful video review.  Definitely an upgrade from your Smaug notebook..enjoy!
---
Tech Gadget Gifts for Grads Idea #6 – Smart Coffee Maker and Mug
There is one thing that will surely help any high school or college grad be more successful in their studies and work—caffeine! Help your grad wake up and conquer the world (or at least their next physics exam or business meeting) with a smart coffee maker and mug. While there isn't a coffee maker available with Alexa that we are comfortable recommending, any Keurig coffee maker is a smart choice. I own the Keurig K-Elite Single-Serve K-Cup Pod Maker. It has strength and temperature control and holds enough water to make about 10 cups of coffee. To keep coffee hot longer, check out the Ember Temperature Controlled Coffee Mug.
---
Tech Grad Gift Idea #7 – Robot Vacuum
For any graduate venturing out on his or her own, one thing is for sure: they are about to enter a very busy period of their life. One way you can help them save time and stay clean in the process is with a decent robot vacuum. These have gotten dramatically better over the past few years and prices have fallen to a point where they are a viable investment.
The eufy Robovac 15c with its "BoostIQ" technology and 100-minute runtime is a great buy. I have the 15C and I love it. I named mine buddy for your graduate can name theirs whatever they wish.  It does a great job on both hardwood floors as well as carpets in my apartment here. It even works with Amazon Alexa has smartphone app controls and is self-charging. I am super are impressed with how quietly the unit gobbles up dirt, dust, and pet hair. This is often "Amazon's Choice" and it really is a super value for the money.
You can check out my unboxing of the 15C that I did on my YouTube channel below.
---
Gadget Grad Gift Idea #8 – Smarter Earbuds
While you may find anyone who leaves earbuds in their ears for most of the day, annoying, this often happens with owners of Apple Airpod earbuds. And this is quite likely a gift that your graduate really wants. These are hugely popular with young people and have quickly overcome Dr Dre's Beats as the ear candy of choice for casual listening, phone conversations, and working out. If you want to give a gift they will absolutely love and appreciate, Apple Airpods Earbuds is a great choice. Both my sons have these and love them. The latest model offers wireless charging so they can enjoy their favorite tunes and Podcasts on the go.
Related: Airpods vs Earpods: What's the Better Fit For You?
---
Tech Grad Gift Idea #9 – A Smart Watch
Whether graduating from college or entering the workforce, your graduate will need to manage their time like never before.  So, last but not least on my list of high-tech gifts for high school and college graduates is a smartwatch.
In addition to keeping track of time, other benefits of a smartwatch include tracking your health metrics like heart rate, sleep, and overall fitness level. They can also use it to play music and do phone-free activities and even pay for that latte at Starbucks (I told you there would be lots of coffee).  For both male and female graduates, the Apple Watch Series 7  makes for an amazing gift they will be sure to love. I hear consistently from my tech friends that their Apple Watch is the favorite piece of tech that they own.
An interesting variety of stylish design choices include Gold Aluminum with Pink Sand Sport Band, Gold Aluminum with Pink Sand Sport Loop, Silver Aluminum with Seashell Sport Loop, Silver Aluminum with White Sport Band, Space Gray Aluminum with Black Sport Band, and Space Gray Aluminum with Black Sport Loop. Built-in GPS will help them find their way around campus or to the new office.
---
Bonus Grad Gift Idea: The Naked Roommate
I think the title of this book, The Naked Roommate And 107 Other Issues You Might Run Into in College is just hilarious. It's currently the #1 Going to College book on the NY Times Bestseller List so it can't be all that bad.  I think I am going to pick up a copy for both my sons.
Watch out for those naked roommates, graduates!
---
Tech Gadget Gifts for Grads – Your Turn
So what do you think about our top picks for the best high-tech gadget gifts for grads?
Do you know someone who is graduating this year?  Would you consider giving one of these products as a graduation present?
Is there a cooler present that you have in mind that I didn't list here?
Please leave us a comment below and let us know.
Oh, and if you liked this article, would you mind giving a quick share using any of the social media buttons at the top of this page?  Thanks for your support!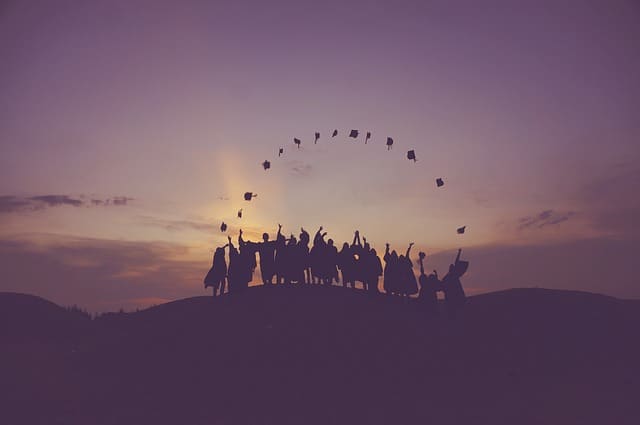 ---
You Might Also Like
If you enjoyed reading our comparison of the best smart portable wi-fi air conditioners, you might also like some of our other articles: