Affiliate Disclosure
As an Amazon affiliate, I earn from qualifying purchases.
In this article, I will give an in-depth review of the five best robot mowers for small lawns—without getting too deep in the weeds. If you have a lawn size between a little under 1/4 acre to 1/2 acre, this article has you covered.
I spent the better part of a week researching these mowers and have written several other posts for mowers on various lawn sizes and for various types of terrain.
Here are my five top recommendations on the best robot mowers for small lawns:
You can click on any of the links in the list above to jump down to my mini-review for that product.
If you have a larger-sized yard, check out this post that has some of the best robotic mowers for 1/2 to 1 acre.
---
Got a Small Lawn?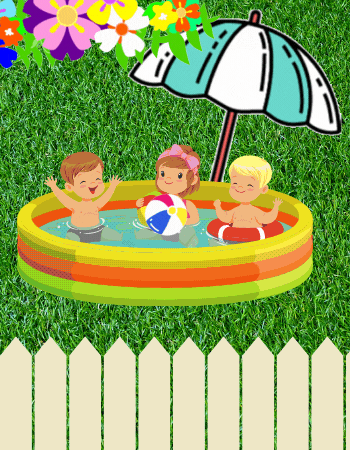 E
ven if you have a small yard, chances are the area right outside your door is a place you like to go to get outside for some R&R, grilling out, spending time with the kiddos, or maybe to share a lemonade (or a mojito!) with a friend.
Well-kept lawns can turn into idyllic spaces fit for a garden party, a wading pool, or a romantic evening spent sitting around a fire pit. No matter what sized yard you have, proper care and maintenance of your lawn will make time out in your yard more enjoyable.
Nothing screams indifference and neglect than a shabbily kept lawn. Overgrown grass and tall weeds look downright unkempt. They can put a dent in your mood—or maybe even in your rep with your snobby neighbors.
But who wants to spend time pushing around a huge and heavy upright mower every weekend? I know I certainly don't. And a rider mower? Man, that just screams hemorrhoids! Ouch!
A robot mower is a perfect way to keep your lawn looking pristine while saving your back in the process. Plus, these little guys are just plain fun to watch, and you get to give them cool names like Chip or Buddy.
Next, let's dig a bit deeper into some of the benefits of the best robot mowers for small lawns.
---
Key Benefits of Robot Lawn Mowers
Like their first cousins the robotic vacuum cleaners, the benefits of using a robot lawnmower are aplenty. They not only save you time and money but can be a boon to those with injuries that make mowing the lawn unbearable or painful at best.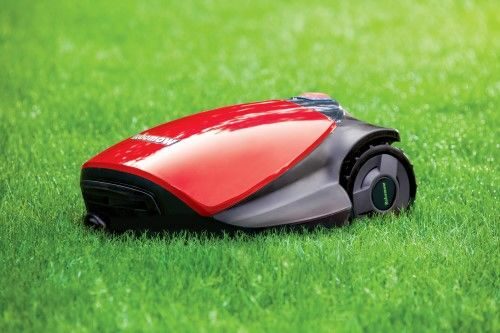 According to a recent study, entitled The Scope of Global Cleaning Robot Market Report, robot cleaning technology is expected to see a huge rise in the coming years. The report also predicts that the robot lawnmower market could soar to as high as $5.6 billion by 2025.
Wow, that is some serious "growth." [See what I did there. ? ]
It's no wonder robot lawn mower manufacturers have upped the ante on features and released a ton of great new models over the past two years.
Best of all?
Prices have come down now to a point where they are more affordable for the average homeowner.
This is especially true if you factor in the cost of purchasing, servicing, and maintaining a traditional mower-not to speak of the added cost of dirty old gas and/or electricity these use!
So, what are some additional benefits of robot mowers?
Save Labor
The main reason anyone might want a robot lawnmower is to save them from doing all that tedious yard work. This counts twice when you have to work in the heat or inclement weather.
With a robot mower, you're offloading the hard work and still getting the beautiful lawn you've been previously working so hard for.
And if you are injured or paying overpriced landscaping fees, it really is a no-brainer (if you choose the right one).
While installation takes a bit doing using a "boundary wire," once this perimeter wire is set up, you never have to worry about mowing your lawn again. You also won't need to worry about "Buddy" making a run at the neighbor's yard+or Route 17.
📚 Related: Husqvarna vs Robomow vs Worx vs Gardena
Save Time
No matter how small your lawn is, mowing it by hand at least once a week takes up your precious time. On the contrary, a robot lawnmower will get the work done faster and more efficiently.
By eliminating this chore from your weekly to-do list, the most obvious benefit is that you get time back to spend with your family and friends.
Save the Planet
When you choose a robot lawnmower, you rely on electricity to "charge" and not even "power" your machine. This is obviously a much cleaner, less expensive, and more efficient energy source than the gas and oil required to run a conventional lawnmower. Even if you choose a conventional electric mower, it takes a LOT more power than what it takes to charge a mower battery pack.
In effect, a robot mower can help you save money and give a nod to the environment at the same time. I am totally down with that.
Give You More Control
I'm a big fan of control. Please don't judge! For better or worse, it is no secret that we live on our phones. By choosing a robot lawnmower, you can manage your whole lawn mowing from a single device – phone or tablet.
Some mowers are even compatible with voice assistants like Amazon Alexa and Google Assistant. Imagine if all it took for a fresh mow was to say, "Alexa, mow my lawn." This is totally a possibility today. I ask Alexa to vacuum by carpet weekly with a routine I set up, and it works flawlessly.
Most importantly, you don't have to worry about your robot mower getting snatched by a thief. All but one of the mowers listed here come outfitted with great security features such as GPS Location Tracking (just like 'Find my iPhone"). Some have pin code controls that render the mower useless unless you enter the right pin. What better form of control is there than that.
Reduce Noise
I don't know about you, getting woken up early in the morning to the buzz of a conventional lawnmower makes my blood boil. If you find peace in this type of noise, I'm a bit concerned for you.
Most robot mowers are 70-300% quieter than more traditional mowers. While many manufacturers are elusive about the "decibels" of their mowers, the only reason is only the premium ones are super quiet. However, in all of the models reviewed here, I know you will be impressed as to how quiet they are compared to the mowers your expensive landscaper is using.
---
Robot Mower Buyer's Guide: Things to Consider
Here's what you need to consider when buying your first, or next robot lawnmower.
Size of Your Lawn
What is the ideal model for your yard size? This is the most important consideration. Your robot lawn mower should be compatible with the size of your lawn. There is no point in buying a big high-powered mower for a small lawn. Also remember, steeper gradients require more mower power and, in some cases, specialized mowers designed for steep hills and slopes.
If you have hills in your yard, check out this article I wrote about the best robot mowers for hills and slopes.
Safety and Security Features
Give due consideration to the safety features of your mower. What happens if your kid comes running out into the yard while the mower is at work? What about your dog or cat? Safety and features should be thoroughly reviewed and weighed against your needs.
Similarly, what happens if your mower gets stolen? Is there a way to track and retrieve it? How about a "passcode" or pin code that renders the mower useless by anyone without the code?
Weather Considerations
This is often overlooked but is a crucial consideration that should not be missed. You should check with the manufacturer about the weather conditions your mower needs to run optimally. For example, if you live in Seattle, London, or New England, you may want to get a mower that has an integrated rain sensor to operate well in rainy weather. Will it work in heavy rain? This may be less of a consideration for someone who lives in Southern California.
More often than not, it is advised to not use mowers when the weather is extreme. It's not like you would want to have "Buddy" mowing outside in a monsoon anyways. Some robot mowers do, however, continue to work well in light to moderate rain and wind.
Mower Controls
Depending on your needs, you should give a thorough check to the onboard control panel of the mower you are eyeing. Does it need to be controlled remotely? Or are there onboard sensors that allow you to control the mower right on the mower itself? What are the sensors designed to do and how do they work hand-in-hand with boundary wires? Will a mower automatically turn off if it is accidentally picked up while running?
More Questions to Consider
While the prices have fallen drastically in recent months, this is still a sizable investment. No question is too silly and you should research your options thoroughly before you buy. I would suggest reading the customer reviews over at Amazon for any product you are considering.
It is a good idea to think about both the basic and advanced features you want. I suggest that you weigh each of the following important factors carefully so that you can make the best choice for yourself.
Does the boundary wire require professional installation or can you do it yourself? Are you comfortable with installing a guidewire underground?
Is quiet operation a key consideration for you?
Can it handle tall grass?
Is it important that it work on larger yards (e.g., back yard, side yard) in addition to small yards?
Does it have rechargeable batteries? What is the battery power and battery life?
Does it include a base station or charging station?
Will it allow you to set a custom mowing schedule (cutting schedule)?
Will it do a good job on the edges of your lawn?
Does it offer GPS navigation and Bluetooth connectivity?
How many square feet or square meters is the robot rated for?
📚 Related: 3 Best Robot Mowers for Rough Terrain
---
Best Robot Mowers for Small Lawns: Comparison Chart
Here is a detailed comparison table of each of my picks for the best robot mowers for small lawns.
Click on the image below for the full-sized version of my colorful, printable PDF robot lawnmower comparison chart of key features.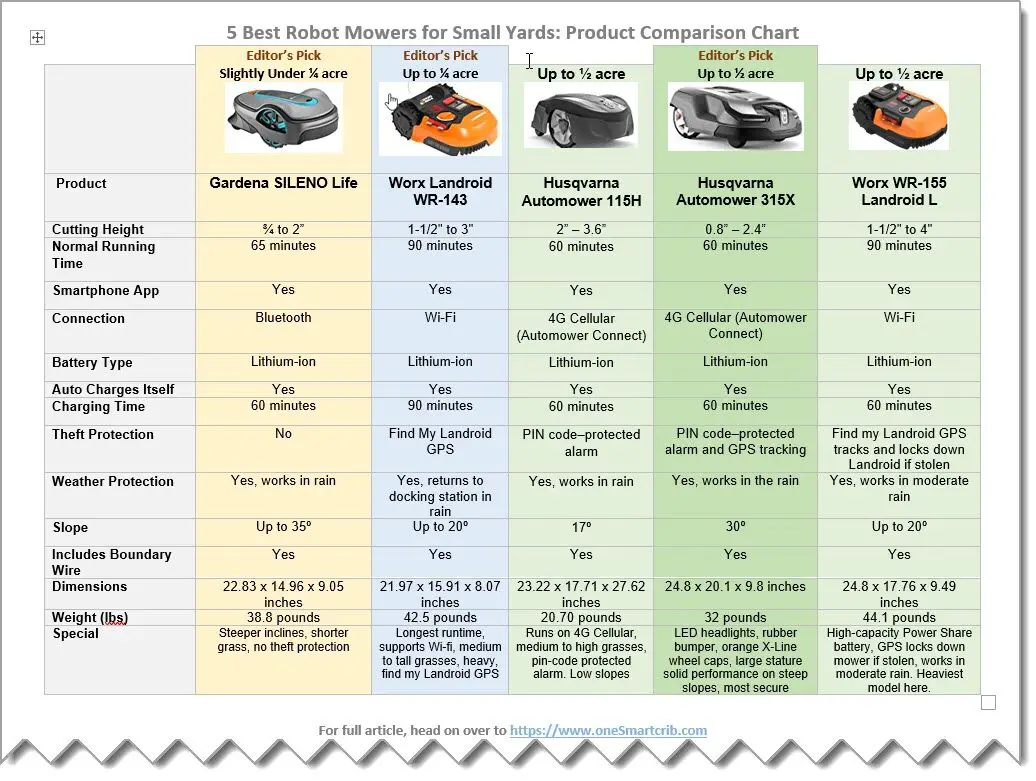 Feel free to socialize this chart – just please link back to this page with attribution to www.oneSmartcrib.com.
Next, let's get into some individual reviews of each product along with pros and cons.
---
 #1 – For Under 1/4 Acre: Gardena SILENO Life
First on my list of best robot mowers for small lawns is this gem dubbed Sileno Life from Gardena.
This mower wins hands down in providing a great product at an affordable price range. Users boast that this is one of the easiest mowers to set up and program to mow your lawn. If the value for money is something you are out for, this is a great choice.
It was designed to handle lawns that are slightly under ¼ of an acre for a max coverage area of 8100 square feet. Surprisingly, the Sileno Life can handle steep inclines of up to 35 degrees, making it the best performing mower on slopes on my list. There is no theft protection, however, so you'll need to babysit the mower if theft is a major concern. Or you may want to consider a move out to the country :-P.
Standout Features
For a budget mower, it can handle an impressive cutting height range of 3/4″ to 2 inches.
Can handle slopes up to 35 degrees, higher than many more expensive mowers for small and even large lawns.
Auto charges itself.
Continues to work in light to moderate rain.
Pros
Great safety features: it will stop if it's picked up, an animal or human gets in front of it and if it comes across an obstacle, it will stop and pick a different path to mow saving you the hassle of manually moving it.
Lots of great customer reviews and owners rave about Gardena's excellent customer service.
Impressive run time of 60 minutes, which should cover your whole yard on a single charge.
Cons
No theft protection.
Designed for smaller lawns only.
Newer up and coming company has had a foothold in Europe but less established in the U.S. (might also be a pro).
---
Video
GardenaWorldwide has a fun and informative YouTube video series that steps you through everything walking you through the installation and setup of the Gardena Life. Here is the boundary wire installation module:
Where to Get It
Last update on 11/28/2023 / Affiliate links / Images from Amazon Product Advertising API
---
#2 – For Up to 1/4 Acre: Worx WR143 Landroid
If you are looking for a mower that can work well in slightly larger lawns of sizes up to ½ an acre or slightly bigger, your best bet is the Worx WR150 Landroid.
The Worx WR143 Landroid will make your lawn want to give you a high five. It is fully automated, and it can mow up to ¼ acre without taking any breaks! You don't have to spend hours toiling around in your yard anymore – just lay down a boundary wire once and let it do all the work for you.
The Find My Landroid GPS module gives instant notifications whenever your unit is removed from its designated area so users can track the device if stolen. Worx WR143 Landroid uses a powerful motor and Smart Sense technology for great performance on any size yard so that it does not show signs of wear over time. In addition, the WORX Power Sharing feature means that if you have other WORX tools are compatible you can swap out batteries so you will never run out of juice.
Standout Features
Find my Landroid – GPS security feature will help you track down the mower in the event that it is stolen
Longer runtime than other mowers in its class; designed also to return to charging dock to self-recharge and resume.
Cutting height: capable of cutting most common grass lengths of 1-1/2″ to 3″.
Wi-Fi enabled with excellent range – guaranteed to work via your existing home Wi-Fi network.
Pros
Can be controlled remotely via easy to use onboard controls or mobile app.
Blades stop if mower is lifted.
Does well navigating around unseen and sudden obstacles.
Can cut different types of grasses well.
Solid battery life and backup.
"Learns" an effective cleaning schedule over time.
Cons
A few customers complain that the DIY  boundry wire installation can be time consuming (2-3 hours for ¼ acre)
Sometimes thick grass shreds can get stuck in the mower chassis. However, this is true of most mowers in this class.
A few customers complain about it occasionally jumping the border.
---
Video
EFTMOnline has a nice very personal review of his experience with his Worx robot mower which he lovingly named "Edward."
Where to Get It
WORX Landroid M 20V Robotic Lawn Mower w/GPS 1/4 Acre / 10,890 Sq.Ft Power Share- WR143 (Battery & Charger Included)10
[FULLY AUTOMATED] The Landroid M with GPS cuts up to a ¼ acre all by itself. Just lay down the boundary wire once, measure your lawn with the app, and let it mow
[FIND MY LANDROID] The Find My Landroid GPS cellular module is included with this model ($299 value). If Landroid is ever removed from your property the app will notify you immediately and give you the ability to track it if stolen
[SAME BATTERY, EXPANDABLE POWER] The same battery powers over 75+ 20V, 40V, and 80V lifestyle, garden, and power tools in the Power Share family
Last update on 11/28/2023 / Affiliate links / Images from Amazon Product Advertising API
---
#3 – For Up to 1/2 Acre: Husqvarna Automower 115H
Get total control of your lawn! Keep it beautifully trimmed effortlessly, with the Husqvarna Automower X-Line Model 315X. This advanced smart mowing machine uses GPS navigation to map the entire yard and generate an optimized route for efficient coverage in even the most challenging grounds.
The intelligent robot knows when it's time to return to rest, recharges its battery and starts again. Create a schedule that fits your needs or use our app for onsite customization at any time – so you can take back your weekends and enjoy life more.  Light as a feather, and quiet as a church mouse! The Husqvarna Automower 315X has night vision (run-time up to 20 hours), which is just what you need if you are too busy during the day to mow. Machines may rule the world now, but at least this one can take orders from you.
Key Features
Super quiet with a noise level of just 59 decibels.
Very reputable brand famous for innovation that has a huge loyal customer base.
You are allowed to schedule the mowing times for up to 1 month in advance.
Pros
As this writing, currently Amazon's Choice for up to 0.4 acres due to many positive customer reviews.
Boundary and patented guide wires keep this beast inside your yard.
It is weatherproof and can be used during rains as well.
Super quiet mowing with "noise reducing" motor.
Customers rave about awesome "husky" customer support.
Cons
It's expensive.
Few customers complain about it getting stuck in ditches and rough terrain.
---
Video
Check this very unbiased video of the 115H from Pro Tool Reviews.
Where to Get It
Last update on 11/28/2023 / Affiliate links / Images from Amazon Product Advertising API
You can get your very own Husqvarna Automower right here at Amazon .
---
#4 – For Up to 1/2 Acre: Husqvarna Automower 315X
This Husqvarna X-Lie Automower Model 315X is my top pick for best robot lawn mowers for ¼ to 1/2 acre small to medium-sized yards. Designed with DIYers in mind, everything you'll need to install it from boundary wires to the patented guide wires comes included.
It also features a noise-reducing motor and a start and stop mowing job manager so that you can schedule your cuts ahead of time. The mower also features a few frills not found on the other here. These include LED headlights, rubber bumpers, special wheel caps, and GPS navigation and theft tracking.  And if children or pets are nearby, rest assured knowing they will be protected from any collisions thanks to Lift & Tilt sensors. This helps prevent collisions and automatically shut the Automower down on contact to ensure that kids and pets stay safe.
Standout Features
Three razor-sharp safety blades cut less grass more frequently to maintain a smooth, carpet-like appearance.
Includes GPS navigation with theft tracking as well as pin code access protection.
Adds some nice frills including LED headlights, rubber bumpers, and special wheel caps.
Customers who own this mower generally love it and rave about how quiet it is.
Pros
Great safety features: it will stop if it's picked up, an animal or human gets in front of it.
Can handle slopes up to 30 degrees..
Very quiet at 50 decibels.
Works with Amazon Alexa and Google Assistant for voice control, in addition to the smartphone app.
Cons
It's expensive.
While DIY is possible, there is manual labor involved and there can be up to a two-week waiting period for professional installation.
---
Video
TheBeardedTechGuy has a nice review of the 315X out on YouTube where he shows the mower as well as the app. From one bearded tech guy to another, nice job with the video man!
Where To Get It
You can pick up the 315X over at Amazon here .
---
#5 – Up to 1/2 Acre: Worx Landroid WR-155
Rounding out my list of best robot mowers for small lawns is the bright and rugged-looking Worx Landroid WR-155.
If you want solid performance and lengthy runtime and prefer a Wi-Fi connection over cellular data, then this may be worth a look. It will not do well on shorter grasses lower than 1, but it has the highest height capacity setting out of all the mowers list here at 4 inches.
What sets this apart from the less expensive Worx models is that it includes Find My Landroid protection that tracks (via GPS) a lost or stolen mower and lets you completely lock it down rendering it useless.
It also has anti-collision and its floating disk blade lifts blades automatically to help it avoid getting stuck in rough terrain.
Standout Features
Wide 8-inch cutting width capable of mowing up to 1/2 acre will ensure top performance on smaller lawns.
Mows in a random pattern to avoid stodgy straight lines.
0Ah high-capacity Power Share battery can be shared with other Worx devices you may already have at home or any Power Share replacement battery to ensure continuous operation.
Pros
Feature-rich mower at a reasonable price.
Powerful rechargeable lithium-ion batteries and battery backup last from 90 mins to two hours on a full charge.
High cutting deck for mowing rough terrain.
Relatively easy to use and DIY set up option via boundary wire installation.
Safety features include GPS tracking and ability to lock down mower if stolen.
Cons
Heaviest model here at 44.1 pounds.
Does not perform well in extreme weather conditions (company recommends you return it to the garage, sold separately).
Customers report moderate to poor performance on very wet grass.
---
Video
WorkshopAddict has a great video out on YouTube that makes a compelling argument for going with Worx over Husqvarna Automower.
Where To Get It
You can pick up the Worx Landroid at Amazon and get it fast with Amazon Prime shipping.
---
Bottom Line Recommendations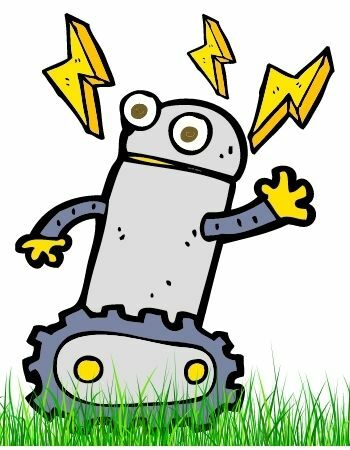 Are you ready to ditch that traditional lawnmower that relies on environmentally unfriendly gas and oil to run? Or maybe you run another type of traditional mower such as an electric mower or (gasp) a push mower in your yard?
A good and efficient robotic lawn mower can make a huge difference to your lawn and give you back some quality time better spent with your loved ones.
While there is an initial up-front cost, a good robot mower has the potential to save you money over time. If you have or are prone to injuries, one of the best robot mowers for small lawns can be worth its weight in gold.
If you have the money and a lawn up to ½ acre, I'd recommend you go with the Husqvarna Automower 315X.
If you have a ¼ acre yard or a little better, either Worx Landroid model here should do you nicely.
Finally, if your yard is slightly under an acre, I heartily recommend the Gardena Sileno Life This has super high customer satisfaction at a bargain price.
I hope you enjoyed my list of top picks and you find the best robot mowers for small yards.
More importantly, I hope that one of these does a great job at simplifying your life and makes you the envy of your neighborhood with a perfect lawn!
---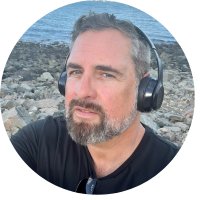 Tim Brennan, a tech blogger and host of the @TecTimmy YouTube channel, writes about smart homes at oneSmartcrib, home theaters at UniversalRemoteReviews, and AI in writing at Writeinteractive. He holds a Journalism degree from Northeastern University and has covered technology for three decades. He lives on the ocean in Nahant, Massachusetts.