As an Amazon affiliate, I earn from qualifying purchases. Learn more
In this post, I happily share my five thoroughly researched picks for the best smart air fryers you can get this year. I'm sure you will love them too!
So as to not keep you in suspense, here are my top five smart air fryer picks:
---
A Smarter Way to Fry
I
gotta admit. I do love me some French fries.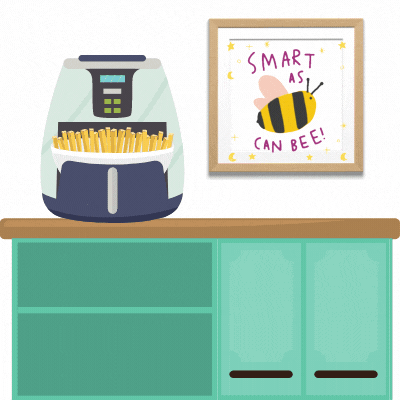 Apart from fries, I don't eat a ton of fried food as I always feel a bit sick afterward. Well, that was before my friend turned me on to the wonderful world of air frying!
I couldn't believe how good fried chicken, chicken wings—and yes even French fries—tasted with this thing. And I was not even one iota sick afterward.
I can now see why—as New York magazine's Grub Street put it—American's are obsessed with air frying.
So like the maniac that I am, I went out and bought five of these to bring you the very best reviews of the top brands with "smart tech built-in."
It's time to ditch the oven and the deep fryer for a healthier, more satisfying way to cook. Plus, the newer models are even easier to use and perfect for preparing everything from fries to chicken, wings to chops, or even bacon or brownies.
But with so many air fryers available in today's market the choices can be overwhelming. And that is before you even start thinking about smart features like Wi-fi connectivity smartphone control. You will be happy to know that I found some that include some neat smarts and a few will even work with Amazon Alexa for voice control.
So let's get into this.
---
Benefits of Air Frying
With all the fuss surrounding these devices, I was curious about what people were raving about. I have to say that after trying my first air fryer recipe (fried chicken which turned out amazing!) and learning how versatile this device is, there's no turning back! Here are some of the reasons why you should consider investing in an air fryer too:
Uses 80% less fat than traditional deep-frying methods, so it's great if you want to eat fried foods without the guilt.
Has a wider variety of cooking options than other similar appliances, so you can cook more recipes on it.
Offers better taste and texture results with less fat usage when compared to traditional frying methods.
Is much faster at cooking your food than using the oven or stovetop or the traditional oven. This is perfect for those times when you want something quick and easy.
Is simple to clean and maintain, so you don't have to worry about spending hours scrubbing your kitchen appliances after cooking with them.
There are many different types of air fryers available on the market right now that can suit any lifestyle or budget.
There are loads of yummy air fryer recipes for just about every level of skill. I'll add a video to four really popular ones from Low Carb Recipes with Jennifer below.
Those chicken wings look delish!
If you are interested in specific features to look for in a smart air fryer, read on to the end for my detailed Buyer's Guide.
For now, I'll start with a side-by-side comparison of my top picks.
---
Best Smart Air Fryers: Comparison Chart
Here is a quick comparison of the major specifications of the five best smart air fryers you can get this year.
Table could not be displayed.
---
#1 – Best Smart Air Fryer (Overall Value): Cosori VeSync Pro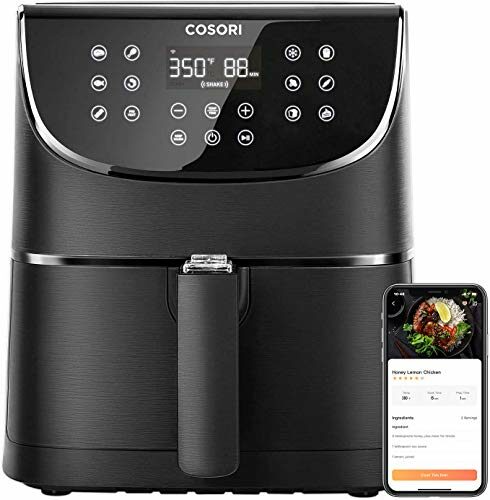 The Cosori VeSync Pro Smart Air Fryer is the best smart air fryer you can get this year. It's an Amazon Alexa and Google Assistant-enabled device that has a ton of features, including voice control. It's also huge, with a five-and-a-half quart capacity, and has an easy-to-use interface. Plus it comes in four colors: blue, black, silver and red.
The company promises healthy, crispy, and textured foods cooked in around 85% less oil and has 13 inbuilt cooking presets to save you time and effort.
It also comes with a recipe booklet, so you can get to cooking right away.
Its huge capacity makes it perfect for family dinners, but it still works well for smaller meals too. The voice control features are especially useful if your hands are covered in oil or you're multitasking.
The Vesync App is a feature that is unique to the VeSync Pro Smart and also comes with preset recipes, usage instructions, and monitoring controls. You will have to connect the App to the Air Fryer using Wi-Fi. It isn't too difficult to figure out how to use it, and it's a good way of getting started with the air fryer.
Pros:
Amazon Alexa and Google Assistant-enabled.
Huge capacity of 5.8 quarts, can make large quantities of food.
Easy to use interface; includes recipe booklet.
13 preset cooking modes, great for people who don't like to take the time to figure out what temperature to cook at and how long to cook for.
Preheat and Keep-Warm mode.
Easy to clean.
Useful App that contains valuable information, recipes, monitoring controls, etc.
Cons:
Bulky design, may take significant space on the countertop
---
Video Review
Not convinced? Check out this very discerning video from my friend at TwoSleevers.
---
#2 – Best Air Fryer for One Person: CHEFMAN Small Air Fryer Healthy Cooking
The Chefman Small Air Fryer is the best choice for smaller households of one or two people, as it can make enough food for up to two servings. This air fryer is also very affordable with a price tag of under $40 and cooks healthy meals quickly.
It is a two-quart air fryer so, depending on what you are cooking, it cooks up to one or two portions at a time. The device has all the basic functionalities of an air fryer, such as adjustable temperature control and automatic shut-off. The basket is dishwasher safe, so it is easy to clean.
The Chefman Small Air Fryer has received positive reviews from the majority of users who like how quickly this air fryer cooks food and its compact design which makes storage much easier than other models. The device also comes with a 60-minute timer and a user guide to help get you started.
Pros:
Small and easy to store
Made of durable material
It cooks quickly and has an adjustable temperature control; a 60-minute timer
The cooking basket is dishwasher safe so it's easy to clean
Remarkably affordable
Cons:
Two Quart size doesn't allow for bigger servings
Does not have features like pre-set recipes, digital touch controls, Wi-Fi/App control, Smart Device compatibility, etc.
---
CHEFMAN Small, Compact Air Fryer Healthy Cooking, 2 Qt, Nonstick, User Friendly and Adjustable Temperature Control w/ 60 Minute Timer & Auto Shutoff, Dishwasher Safe Basket, BPA – Free, Black
HEALTHY FRYING: Achieve perfect fried results with little or even no oil! Temperature range from 200°F - 400°F allows you to cook at your desired temperature, achieving a healthy, crispy, fried finish using at least 98% less oil than traditional fryers.
---
#3 – Best Air Fryer for Larger Families: Proscenic Smart Air Fryer XL
The Proscenic Smart Air Fryer XL is much like the Cosori; it provides a large capacity to cook larger amounts of food. This model weighs about 15 pounds and has dimensions of 12 x 12 x 12.7 inches, which makes it a little bulkier, but perfect for larger families.
The Proscenic has all the fancy stuff that the Cosori has. It is capable of taking voice commands as it is Alexa and Google Assistant-enabled. The ProscenicHome App is available for iOS and Android devices. This App will help you cook preset recipes and control the temperature and time of your food.
The Proscenic's combination functions include schedule, menu, and keep warm. You may pick any one, two, or all three at once. This is a unique feature that you won't find in any other air fryer.
The Proscenic offers "Rapid Hot Air Flow Technology" that ensures your food is cooked evenly and quickly. This technology distributes heat more efficiently, which results in faster cooking times.
Pros:
Rapid Hot Air Flow Technology ensures food is cooked evenly and quickly.
Digital control features easy operation and a large touch panel with a cooking timer, temperature, and presets.
Alexa and Google Assistant-enabled.
Combination Functions include three combination functions – Schedule + menu + Keep Warm, which you may pick any one, two, or all three at once.
Preheat and Keep-Warm functions make cooking a breeze.
Cons:
Bulky size takes up more counter space than other models in this list.
The App is a little difficult to set up according to some users.
Functions are not easy to understand for some users.
---
---
#4 – Most Versatile Air Fryer: Breville Smart Oven® Air Fryer Pro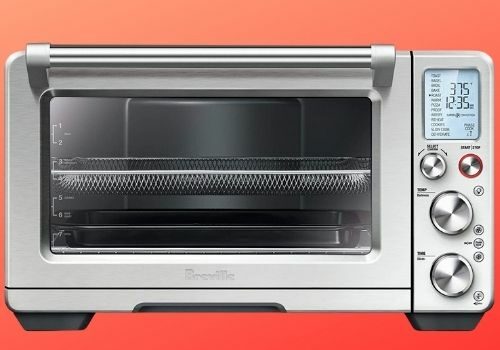 The Breville Smart Oven® Air Fryer Pro is a large, versatile appliance that can work as an air fryer and as a countertop "super convection" oven. This product is quite pricier compared to the other air fryers on my list, but the price is justified by its unique features IMHO.
What makes this device smart is the Element IQ system consisting of six quartz components and smart algorithms that direct heat to where and when it is needed to produce the ideal cooking environment. Cold spots are eliminated by sensing and digital PID temperature control, which is used for accurate and uniform cooking.
In case you were wondering about super convection like me, check out this video from the folks at Breville:
Nine slices of toast!?  That's impressive.
The Breville Oven features an interior oven light so that you can monitor the cooking process at all times. With this appliance's large capacity (it fits up to 14 pounds of turkey), it is perfect for cooking large quantities of food.
Along with air frying, you can use this machine to dehydrate as well as bake, roast, broil, toast and keep warm. The two-stage convection fan and heating element make this appliance super versatile. It is ideal for roasting meats, baking pizza, and cookies.
The Breville Oven is equipped with an LCD screen that displays the oven's temperature, the mode selected, time remaining, or cooking settings. It also has a digital timer that counts down on the cooking time.
Pros:
Functions as air fryer and countertop convection oven
Larger capacity than other air fryers
2 stage convection fan and heating element for versatility in cooking
LCD screen with digital timer for monitoring cooking time
Ideal for roasting meats, baking pizza, and cookies
Cons:
Expensive as compared to other air fryers
No dedicated app or smartphone integration is available so far
---
---
#5 – Best Air Fryer for a Family of Four: Ninja AF161 Max XL Air Fryer
The Ninja AF161 Max XL Air Fryer is a small countertop appliance with an affordable price tag. It does not have many fancy features, but it has what you need to start air-frying your favorite foods. This model offers the convenience of preset programs that let you cook without constantly checking up on your food; these presets can be customized as well for more personalized use.
The XL capacity of the fryer makes it a great option for those who cook for larger groups of people. 7 different cooking settings are available: Air Fry, Air Roast, Air Broil, Bake, Max Crisp, Reheat & Dehydrate.
The Ninja fryer's most distinctive feature is Max Crisp Technology, which provides 450 degrees of superheated air to cook foods more quickly with less oil for guilt-free fried favorites.
Pros:
XL capacity, makes it great for cooking for larger groups of people
7 different preset settings are available
Max Crisp Technology speeds up the process and requires less oil
Control Panel is easy to use
Cons:
Not compatible with Smart Devices
No App or Wifi Control
Bulky for smaller kitchens
No Preheat or Keep Warm functions
A little pricey for the functionality offered
---
---
Smart Air Fryer Buyers Guide
If you are in the market for an air fryer, here are some things to think about before purchasing one.
Smart Features
If you are someone who likes multitasking, then having the option of an air fryer that can interface with voice assistants like Alexa or Google Assistant may be important. This way, you will not have to turn on your phone every time you need to change a setting—simply use your voice instead.
It is important to note that a shocking number of air fryers do not come with the basic digital interface and will only have an old-school analog knob. Keep a lookout for such essential smart features or you may regret your purchase. Here is a handy list of smart features to look for if you want to integrate your air fryer with your smart home:
Alexa or Google Home compatibility
App Control with support for Android and iOS
WiFi connectivity for interfacing and communicating with your smart devices
Digital Control Panel for ease of use
Capacity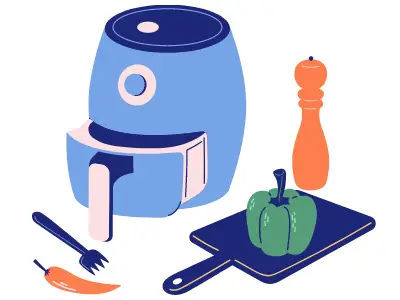 The size of the capacity is an important factor to consider when purchasing an air fryer. Even though you may not think that this will be a big deal, it can actually make quite a difference in your day-to-day cooking routines. If you are a large family, consider purchasing an air fryer with a capacity of at least 5 QT.
Style
There are two basic types of air fryers, basket air fryers, and tray air fryers. Typically, a tray-type air fryer will have more features and will also offer features like convection cooking. It looks like a microwave oven or a toaster and you can even see your food as it is cooked (which is not possible in basket-type air fryers).
Another benefit of these air fryers is the amount of food you may prepare at once. Models with multiple racks can cook food items simultaneously, taking just as much counter space as those with a basket.
Pre-Set Features
If you do not want to have to input cooking times or temperatures into your device, then having the option of presets may be a good idea for you. Air Fryers will offer preset functions for options like dehydrating, roasting, broiling, and more. An air fryer is typically a large appliance and will take up considerable space on the counter. It, therefore, makes sense to buy a product with multiple capabilities.
Continuous Air Flow Technology
One of the biggest differences between air fryers is how they choose to distribute heat when in use. Some have rotating drums that spread out the hot air, while others may simply blow a steady stream of heated air towards your food from one direction. If you want to cook in the most efficient manner, look for an option that blows air from multiple directions.
Price Point
The price point is another important factor to take into consideration when purchasing an air fryer. Although it can be tempting to buy a small appliance with limited capabilities, remember that this will affect what exactly you are able to cook in it. The price for smart air fryers can range anywhere from $50 to well over $300, so it is important that you plan your budget accordingly before making the purchase.
---
Best Smart Air Fryers: Conclusion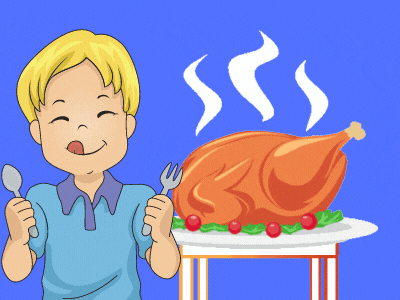 Air frying is a healthy way to cook your favorite foods without all of the added oils and fats. If you want to enjoy fried favorites but still maintain a low-calorie diet, an air fryer may be just what you need. These appliances are easy to use and don't take much effort to clean up.
As discussed, smart features to consider are Alexa or Google Assistant compatibility, app control, and Wi-Fi compatibility. While these features are somewhat limited in availability today, manufacturers are adding them more and more.
Whether you are looking for an appliance that can roast, air fry, or dehydrate; there is a model out there with the right features and settings to meet your needs.
If you want to experiment with flavors without worrying about the calories (or that sick feeling in your gut), investing in one of these appliances will be well worth it!
So what do you think about the best smart air fryers that are available right now?  Is voice assistant support an important consideration for you? What about smartphone app control?  Please leave me a comment below and let me know.
Also, if you found this helpful would you mind sharing it via the social media buttons at the bottom of this page. It helps out my small blog a lot and I would appreciate it! Thank you.