Affiliate Disclosure
As an Amazon affiliate, I earn from qualifying purchases.
Today, I am bringing you my newly updated 3rd-annual list of the best smart home gifts for 2022— tech gadget gifts your whole family will love to give [and get!]
I have spent the better part of the past two years scouring the web for the best-of-the-best [top-rated and reviewed] smart home products. I've looked at literally thousands of smart speakers, appliances, electronics, apps, entertainment systems, gaming consoles, security systems, and many other tech gadgets.
And I've analyzed what's trending for this year to bring you my annual best of the best.
---
Only the Best Smart Home Gifts
Did you know that a recent study from Gfk [as reported on IoT Innovation website] said that in the United States, more than half — 51 percent — of consumers selected smart homes as the technology they were most excited about.
I'm excited too.
Without further fanfare, here are some of the best smart home gifts you can buy right now.
---
#1 – For the Counter: Amazon Echo Show 2nd Gen
Brilliance
---
If you're new to Amazon Echo devices then you may not know that the Echo Show 2nd Generation boasts Amazon's largest touchscreen in an "Echo" device that works with Alexa. In my opinion, this remains the best of smart speakers. Why? You get the best of both worlds with the video screen. Plus, the 2nd generation of the Amazon Echo Show is a marked improvement over its predecessor. It features an updated design, a larger screen, and some serious improvements to sound quality. You can read my popular review comparing the 2nd vs 1st generation Echo Show here. Amazon recently announced an updated design (it will be called Echo Show 10) but it has not yet been released.
The below video from Engadget does a nice job summarizing Echo Show's improved features.
Some cool things you can do with the new Show:
Make video calls over Skype
Watch live TV (through Hulu integration)
View guided recipe tours
Display and update your calendar
Use it as a baby monitor
Play music and see song lyrics and artist info
Use it as a digital photo frame
Watch YouTube hands-free via a web browser
Get visual weather reports
Watch music videos through Vivo
Scan product barcodes to order things through Amazon
You can also ask Alexa to call you an Uber, and you'll see the Uber map showing the location of your ride on-screen in real-time. Neat!
---
#2 – For Your Desk: LaMetric Time Wi-Fi Clock
Brilliance
The 2nd item on my list of best smart home gifts is the LaMetric Time Wi-Fi Clock . This is SO much more than an LED clock. As I like to say in Boston, it's a "wicked smart" dashboard you can use to track dozens of notifications including tweets, likes, website visitors, news, weather, and dozens of others! What's more, setting up the notifications you want is easy using an app and customization widgets on your smartphone.
Check out Techmoan's very thorough review of LaMetric Time.
Here are just a few things you can get on LaMetric Time:
Weather reports
Email notifications
Stock quotes
Twitter mentions
Calendar updates – subject and time for meetings
Reminders – birthdays anniversaries etc.
News updates from just about every major network (via RSS)
Package notifications
Facebook fan notifications
Website visitor conversions and other metrics
I bought one of these for each of my two boys for Christmas this past year. And they love them. My 17-year-old especially loves seeing his Snapchat and text messages fly across the screen.
---
#3 – In the Car: Roav Viva Pro
Brilliance
OK, ok, so this may not belong on a list of best smart home gifts technically. BUT the Roav Viva Pro by Anker does sit right outside your home in your driveway or garage. I have tested this as well as the new Echo Auto device. They both let you take Alexa with you when you go on the road, but I like this slightly better as it gives you a few more options for connectivity. You can read my review comparing Echo Auto vs Roav Viva if you are interested in learning more.
You can ask Alexa to play music, give you directions [Google Maps or Waze], read audiobooks [Audible], listen to tunes [via Amazon Music, Pandora, iHeartRadio, or Tunein], check your calendar, find nearby restaurants and business, make telephone calls, and much more. For me, the navigation capabilities alone are worth their weight in gold. No more fumbling around with "Passenger" mode in the Waze app or begging Siri to cooperate!
Additionally, with smart home tech integration, you can ask Alexa can do things like turn on the driveway lights, turn on your home thermostat, or open your garage door. And you get to do all this from the comfort of your heated car seats! It works with your existing smartphone and plays through your car speakers.
---
#4 – For Your TV: Logitech Harmony Elite
Brilliance
Next on our list of best smart home gifts and gadgets is the Logitech Harmony Elite universal remote control. The Harmony Elite gives you total control of both your home entertainment and smart home devices. In fact, you can use to control many of the devices listed here.
Best of all you can consolidate down up to a whopping 15 remotes into just this one.  Harmony's support for over 270.000 devices from 5,000 brands practically guarantees it will work with the devices you already own today. You can read my Logitech Harmony Elite review if you want to learn more.
Thanks to Undecided with Matt Ferrell for the helpful video review. We really hate those remote codes too, Matt.
---
#5 – For Binge-Watching: Amazon Fire TV Cube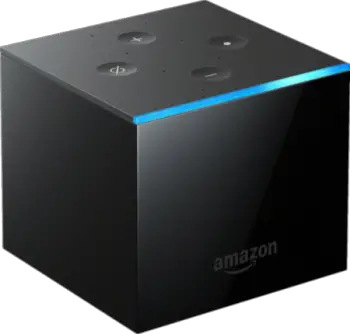 Amazon FireTV Cube is more than a way that you can control your TV with your voice. You also get all of the benefits of Amazon's smart speaker. In addition to asking Alexa to turn on the TV, change channels, tune to your favorite movie or shows, you can also check the weather, listen to the news and more even when the TV is off.
Also, Amazon Prime members get access to thousands of movies and TV episodes including "Thursday Night Football" and Prime Originals like "Mr. Robot" and "Sneaky Pete".
I have one of these new in the box that I am waiting to open so I can do an "unboxing" video on YouTube.  Can't wait to actually use this!
📚 Related: Want to see even more smart home gifts?
Don't miss A+ Alexa! 19 Awesome Amazon Echo Device Gifts
---
#6 – For the Front Door: August Smart Lock Pro
Brilliance
The August Smart Lock Pro  tops the list of my personal favorite best smart home gadgets to give as gifts this year. Yes, I am going to gift this to myself!  LOL. The Smart Lock Pro is an easy to install locking mechanism that converts your existing door lock to a smart lock. The round-shaped lock is installed on the inside of your door replacing your existing locking mechanism. Most people can get the lock installed in 15 minutes with minimal effort.
The Smart Lock Pro package includes a sensor that can tell if your door is ajar. Additionally, a wi-fi bridge allows remote access to the lock when you are out of range of a Bluetooth connection. However, I think the main benefit is that you will no longer have to fumble for keys when trying to enter your docile.
You can unlock/lock your door using Siri, the Smart Lock Pro app, or smart speakers like Amazon Alexa. You can also configure the Smart Lock so the door unlocks automatically when you are in close proximity to it! This requires a bit of set up but is the ultimate in convenience. Just think—no more fumbling around for your keys —especially when your hands are full in the dark of night!
Check out this video review from Erin Lawrence [sigh] of Best Buy Canada that shows how easy it is to install this lock.
---
#7 – For Toilet Time: Vintar 16-Color Motion Sensor LED Night Light
Brilliance
The Vintar 16-Color Motion Sensor LED Toilet Night Light is nightlight—for your toilet! This inexpensive little gadget not only makes your bathroom cooler, but it will also make it easier for you to pee in the middle of the night. 😮 It automatically lights up when you enter the bathroom based on a proximity sensor that detects body heat.
It installs easily over the side of the bowl, and you can set a variety of colors. You can also control the level of brightness, and the company offers a "100% Satisfaction Guarantee." For this old man, my frequent trips to the bathroom at night just got a little more fun.
---
#8 – For Wall Sockets: Etekcity WiFi Smart Plugs
Brilliance
With so many smart plugs to choose from, deciding on a brand for your crib can be a bit overwhelming. That's why I have done a ton of research for you in this updated blog post comparing the best indoor mini smart plugs out there.
Available in a convenient four-pack, this Kasa Smart Plug Mini gets high marks. Why? It is an affordable, stable smart home plug that works consistently to control your smart home devices. Unlike some smart plugs, this one does not require a separate hub. A few of the lower-priced smart plugs I have tested have had major problems with consistency. One even fried my Christmas tree last year.  This is not the case with these outlets. These plugs work great with Alexa, Google Home, and IFTTT.
In addition, you can track power usage for connected devices to figure out which ones use the most energy. You can then cut down on usage to save money on your next electric bill.
---
#9 – For Colorful Light: ovostella Smart Light Bulbs
Brilliance
For less than half the cost of other leading brands, ovostella Multicolored Smart LED Light Bulbs are a great addition to your smart home lighting. The bulbs work equally well with Amazon Alexa and Google Home or Mini for voice control.
With over 16 million color options, you can create a mood that is right for any nighttime (or daytime) activity. Every color is dimmable so you always get the right amount of light to meet your needs. Best of all, no separate hub is required which will also help you keep the costs down.
---
#10 – For Peace of Mind: Wyze Cam
Brilliance
Number 10 on my list of best smart home gifts is an indoor security camera. Whether you are looking for an outstanding baby monitor or a way to spy on your kids (or the dog), the affordable Wyze Cam Indoor Camera is one of the best indoor video cameras available. The camera includes night vision which makes it excellent to monitor a baby's room or any other room in your house even at night. Moreover, the 1080 pixel resolution is super sharp and you have a variety of options to view the video feed including your smartphone or desktop.
Finally, the camera also includes 2-way audio which could make a super-cool video intercom system if you add a second camera to the mix. The camera is also compatible with Alexa for voice control. This is a super affordable smart home gifts and gadgets option that has a lot of wow factor.  I gave this to my sister for Christmas, set it up for her in about 10 minutes, and it was the star of the show at our annual Christmas brunch! If you are interested in seeing more options, check out this post I wrote comparing Wyze Cam vs Blink Mini vs Wyze Cam Pan.
Thanks to Reed and the gang at Smart Home Solver for this outstanding review.
---
#11 – For Powerful Bass: Amazon Echo Sub
Brilliance
"Bass, how low can you go? " With the new Amazon Echo Sub Subwoofer , the answer is LOW—and deep. The Echo Sub adds a new dimension of sound quality to your Echo setup. Ideal for music aficionados, the sub delivers "down-firing, 100W deep bass sound through a 6″ woofer." It is important to note that this works with your existing Echo devices and does not contain its own Alexa capabilities. You can pair the Sub with a single Echo device or multiple Echo devices for more of a stereophonic effect. Currently, Echo Sub only supports music playback.
---
#12 – For Energy Efficiency: Nest Learning Thermostat
Brilliance
Another great idea in best smart home gifts is the Google Nest Learning Thermostat . The Nest helps you save on heating and cooling costs while keeping room temperature just the way you like. I plan to buy the 3rd-Generation of the product in the next two months before the code weather really sets in.
I often forget to turn my electric heat down when I leave my apartment in the winter. The Nest will remember to do this for me saving me some serious coin. You can read my review of the Nest Learning Thermostat alongside other smart thermostats with Alexa here.
Here's a video introduction to the 3rd Gen Learning Thermostat from Nest.
The Nest will also help me put my heat on a timer for optimal delivery for my home office throughout the day. Then it automatically lowers the heat in the evening when I like my apartment much cooler. It also gives weather and outside temperature which is neat.
---
#13 – For Cleaner Floors: iRobot Roomba i3 Robot Vacuum
Brilliance
Next on my list of best smart home gifts is the iRobot Roomba i3 robot vacuum.  This is a Cadillac of robot vacuums from the Cadillac of robot vacuum makers. While a bit pricier than some of the other iRobot models and other robot vacuums out there, it does an outstanding job on ridding your carpets and floors of dust, dirt, grime, and pet hair. Best of all? It even empties it's own dustbin.
With an automatic recharge and resume feature, this little fella can do a whole lotta lickin' and keep on tickin'. Also, it's compatible with Amazon Alexa and Google Home for voice control. Customers rave about how good of a job it does on whole-house coverage of tough messes and pet hair. It's no wonder why this little fella from the innovators at iRobot is Amazon's Choice. This is one of the best smart home gifts out there that makes life easier.
---
#14 – For Indoor Gardeners: AeroGarden Bounty
Brilliance
You don't have to travel to Mars (like Matt Damon in the movie The Martian] to grow your own veggies and herbs indoors. In fact, all you need here on planet Earth is a hydroponic system. I like the AeroGarden Bounty series from Miracle-Gro. They have a bunch of options for different sized yieldsa and to fit just about any budget.
Some of them let you monitor and control your entire growth operation using the AeroGarden smartphone app. The app automatically sends reminders to add water and adjust nutrients as needed for the best yield. An AeroGrarden typically comes with a generous Gourmet Herb Seed Pod Kit or salad kit to help get you and your green thumb started off right. If you know someone who loves gardening, the AeroGarden Bounty may be one of the best smart home gifts you can get.
📚 You can also check out my review of the best hydroponics systems for beginners.
---
#15 – For the Kitchen: AmazonBasics Microwave
Brilliance
Next on my list of best smart home gifts is a cool new microwave. While some analysts find it odd that Amazon introduced its new AmazonBasics Microwave smart appliance among a flurry of new Echo and FireTV options, I get it. A microwave that works with Alexa? I mean come on why wouldn't you go there. Best of all, Amazon has this product priced less than most "dumb" microwaves, so why not.
You can just say, "Alexa, reheat a slice of pizza," and Alexa will start reheating with the appropriate power and time settings. There is also an Alexa button on the front of the microwave. When pressed, you can skip the "Alexa" wake word, and just say "reheat my coffee." Convenient! The microwave also has all of the basics you would expect: multiple power levels, child-safe lock, timers, and more. I love mine. In fact, this is one of the best smart home gifts I received last year.
---
#16 – For Your Ears: Bose Headphones with Alexa
Brilliance
Take your smart home with you on the go with the Bose Noise Cancelling Headphones with Alexa . You can take calls, voice Alexa commands and play your favorite tunes and streaming media services. You can also personalize the level of ambient noise you allow in, making these among the safest headphones out there.
You can check out all the color options [black, silver, and white] on Amazon's product page. To say these sound amazing would be an understatement. I have a pair and love them. OK, on to number 17 in our list of best smart home gifts!
---
#17 – For Cool Accent Lighting: Philips Hue Go
Brilliance
Last but not least on my list of best smart home gifts for 2022 is a cool smart light. While I feel Philips smart bulbs are a bit overpriced, I love the Philips Hue Go White and Color Smart Table Lamp for adding some additional ambience in the home. The multicolored lamp is wireless, portable, and rechargeable for up to three hours. This means you can take it with you wherever you want some mood lighting.
This might be in your living room or bedroom, or maybe outside on a deck or patio or even in a screen porch or tent. Compatible with Amazon Alexa, Apple HomeKit, and Google Assistant, the smart lamp will help you achieve that perfect ambiance for your connected lifestyle. You can set 16 million colors and shades of white light using your favorite voice assistant or the Phillips Hue app. If you want to see some additional Hue accent lighting options, check out this blog post I wrote comparing Philips Hue Bloom vs Play vs Go vs Iris.
---
Best Smart Home Gifts – Your Turn
I hope you enjoyed this review of 17 of the best smart home gifts for tech gadgets you can give and receive this year.
So, what do you think of these smart home gifts? Will you be giving one or more of these products as a gift in the near future? Or perhaps, like me, maybe you'll give one to yourself? 😉
Seriously, I would love to know what you think of these or if there are other products you feel I should have on our list.
Please leave a comment below with the product name, and I will take a look. I very well may include it here.
Happy gifting!
---
Related Posts
If you enjoyed this article about some of the best smart home gifts, you may also like:

---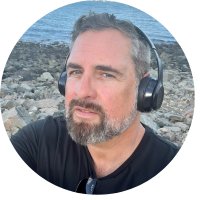 Tim Brennan, a tech blogger and host of the @TecTimmy YouTube channel, writes about smart homes at oneSmartcrib, home theaters at UniversalRemoteReviews, and AI in writing at Writeinteractive. He holds a Journalism degree from Northeastern University and has covered technology for three decades. He lives on the ocean in Nahant, Massachusetts.