Affiliate Disclosure: As an Amazon Associate, I earn from qualifying purchases. Learn more.
In this post, I answer a slightly scary question: do Ring video doorbells get stolen?  The short answer is yes of course!  But take a few simple precautions and you can dramatically reduce the chances of having yours go missing.
Let's take peek.
---
Ding Dong. Record.
Video doorbells are significant security measures to implement. However, they pose a security threat of their own. In as much as they show you who is outside your door before you open it, thieves have also turned to target these instruments.
There have been cases of thieves caught on record, trying to steal the Ring video doorbells.
Check out this video from Denver News 7.
So do Ring video doorbells get stolen? Yup.
The value of these doorbells is believed to be one of the reasons why thieves target them. You should, therefore, take measures to ensure that you remain safe and continue protecting your home and giving you a return on your investment.
Sometimes thieves aren't smart enough to know that these security systems have cameras that are recording them as they try to steal your video doorbell. Other times they are smart enough to show up disguised as utility service providers. In the latter case, they knock first to see if someone is home, then proceed to remove the Ring video doorbells.
The motive behind the stealing differs from some looking to make quick cash and others wanting to steal more valuable items from the home. Either way, you can take some measures to ensure that you enhance the safety of the video doorbell security.
---
Tips to Keep Your Doorbell Safe
Here is my list of tips to keep your doorbell safe.
Attach Your Video doorbell
Secure the power cable
Back-Up the Videos
Get Insurance
---
Attach Your Video Doorbell
Attaching the video doorbell security to the stucco is one of the best ways to make it harder for them to rip it off, thus making it harder for them to take it away. The security systems usually come with screws attached to them, but most people don't make use of those screws.
Screwing your doorbell to the wall makes it difficult to tear off. Since most thieves prefer to do their job faster, finding that they can't rip off the system, they'll leave. Every doorbell camera security system comes with notifications when someone approaches the camera or pushes it.
Even for those thieves who are persistent, making it harder for them to accomplish their mission, gives you enough time to use the notification and alert the relevant authorities. You'll also have enough time to shout at the thief and scare them off.
---
Secure the Power Cable
Some thieves have enough knowledge about doorbell camera security systems to turn off the power to avoid being recorded while in the act. To make it harder for them to cut off the power cable, hide it from a clear view. Run the wires of the camera along the edges of the wall or other hidden areas using the cable clips.
Once secured, paint the power cables the color that matches the one already on the wall, so they blend in and become difficult to notice. Run the wires through the upper part of the doorway and plug it in inside the house.
If this seems like a long process for you, you can choose a video doorbell security system that is operated by batteries instead. You won't have to worry about power being cut off, but you have to remember to change the batteries regularly.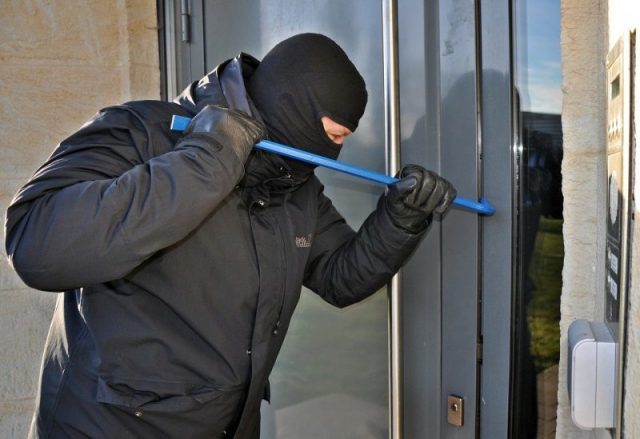 ---
Use a Grid Box
Metal boxes with grids enhance the safety of the cameras without affecting the view. You'll have to buy the grid separately, but it will be worth it. Don't use glasses grid boxes, opt for metal ones instead. Glass grids tend to produce a reflection that affects the imaging.
If you don't want to spend extra cash on a grid, then you can make one. Some tutorials can help you make your grid using wires that you can collect easily. With a grid, taking off the video system will be harder, and during the process, thieves will attract the attention of your neighbors or passers-by who will call the police.
---
Backing up the Videos
This option only applies to those who have video security doorbells that don't have subscriptions. Subscription services usually capture attempts to steal on video, which can be used as evidence when you report the incident to the police. Without such services, you can still get such videos from the memory card.
You, therefore, need to back up those videos to the cloud manually or download them to your local hard disk. Although backing up the videos doesn't stop theft, it does give you enough evidence to use to recover your security system in case it's stolen.
---
Getting Insurance
Ensuring your video doorbell doesn't stop theft nor does it make it harder for thieves to take it away. What it does do is ensures you get back your money in case of theft.
It's advisable to take out insurance as soon as you install the video doorbell. Or contact your insurance agent to see if it is covered under your current policy.
There are several insurance options that you can look at in terms of pricing. Choose one that fits within your budget.
---
What to Do in Case of Theft
Although the above tips will help you prevent video doorbell theft, sometimes they may fail. Some companies provide warranties that can come in handy because they replace the stolen item, but others don't. Either way, you need to take measures that will prevent future theft. The following are some steps you can make in case your video doorbell is stolen.
The first step is filing a police report. Not only will you put an investigation in motion, but you'll also use the report to claim a replacement in case your video doorbell was insured or warranted. You may have to produce the report number during your claim.
The second step is getting evidence of the incident. You can take pictures or download the video. If you had a subscription service, you could get the video recording from your cloud account. If not and you do have a backup, then you can take pictures of the scene. Remember not to contaminate the area by touching anything or moving things around. You can then hand over any evidence you find to the police to speed up the investigation process.
Once done with the police, you can contact the stolen video doorbell company to send you a replacement. For this reason, try to buy from companies that have warranties. They usually send another video doorbell as soon as you contact them. If you had insurance, then you can also contact them immediately for your refund. You'll need a copy of the contract, a copy of the police report and your ID for the insurance claim.
Here's another story about a video doorbell getting stolen in Phoenix, AZ.
---
Smart Home Revolution
Smart home technology is not just about having the latest gadgets. It's a genuine way to help protect your home and contents. Yes, these gadgets can be fun but they also serve a purpose and allow you to be one step ahead of criminals.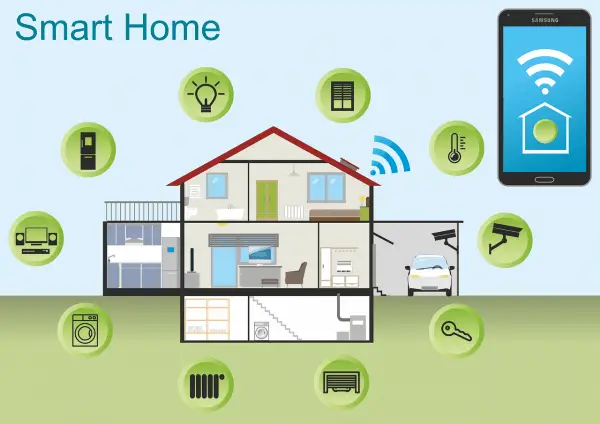 By installing new technology like Video Doorbell Security you add another level of security by being able to see who is at your door without the need to be at home. This will give you the information to see how and where you can step up security even further if needs be.
---
Conclusion – Do Video Doorbells get stolen?
Despite being a target for thieves, video doorbell security remains the best option when it comes to securing your home. Use the tips above to ensure yours doesn't become one of the increasingly stolen Ring video doorbells.
There are many Ring video doorbells on the market today which can sometimes be a little bit overwhelming when trying to find the one that suits your needs best. Take a look at our Complete Video Doorbell Buyers Guide and find the one for your home.
---
You Might Also Like
Blink Mini Vs Wyze Cam Vs Wyze Cam Pan [3 Cool Budget Cams]
Ring Pro vs August vs Eufy: 3 Best Alexa Compatible Video Doorbells
Wyze vs Blink, Ring, Netvue & Ezviz: 10 Best Budget Wifi Cams!
5 Best Motion Sensors for Hue, Lifx, Sengled & More
What Are the Best Smart Outdoor Lights? [For Porch, Yard, Pathways, Patio & Security]
---
About the Author
Tim Brennan, Technical Writer & Blogger
Tim Brennan [a.k.a. "Tec Timmy"] is a senior technical writer with over 20 years of experience writing for companies and organizations in and around Greater Boston, including GE and MIT. In addition to actively writing for this smart home blog, Tim is also a regular contributor over at UniversalRemoteReviews.com. Tim holds a BA in Journalism from Northeastern University. Brennan is a father to two sons, an active blogger, a Star Wars nut, and loves a good taco🌮. There is a strong chance he is developing a crush on Amazon Alexa. You can learn more about Tim here.