Affiliate Disclosure
As an Amazon affiliate, I earn from qualifying purchases.
In this blog post, I will answer the following question clearly and concisely, to the best of my abilities: Can Amazon Alexa Speak French?
If you prefer the short answer and want to get straight to the point, here it is:
Yes, Amazon Alexa is able to speak French. The French dialects Alexa supports are Canadian French, French/U.S., and French/U.K. To change the language settings through the Alexa app on your Apple or Android device, go to Devices> Echo & Alexa> Select a Device> Device Settings> Language> and select French.
There are some limitations that depend on the type of Echo speaker you own. I will cover these in more detail below.
---
What to Keep in Mind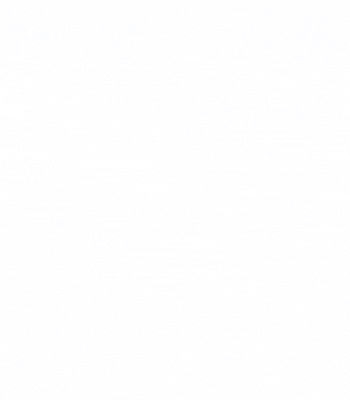 Amazon Alexa does not support all French dialects, but she does support nearly all of the major ones. The French dialects that Alexa supports currently are:
Canadian French
French/U.S.
French/U.K.
In addition, some Alexa features and content that are available in the U.S. may be unavailable if you use the different languages selections for French.
With any language and different variations of their dialects, there are small differences. This can be true whether it's as simple as a difference in greetings, or it's as complicated as a difference in entire sentence structure.
If your Amazon Alexa voice assistant does not support the dialect you use, it may take time to get used to whichever dialect is the closest to the one you are comfortable with.
In case you were wondering, Google Assistant speaks French too, but that is a story for another day.
📚 Related: Can Amazon Alexa Speak Spanish?
---
How to Get Alexa to Speak French [Step By Step]
Below is a step-by-step guide with screenshots on how to get your Amazon Alexa to speak French (the easy way) as your new primary language. Note that you can do this using the Alexa app. You do not need to log in to your Amazon account as others have said.
While some like the Verge have covered changing Alexa's language in general terms, this procedure shows you how to specifically set the default language to French.
Step 1: Open your Amazon Alexa app.
Step 2: Select Devices.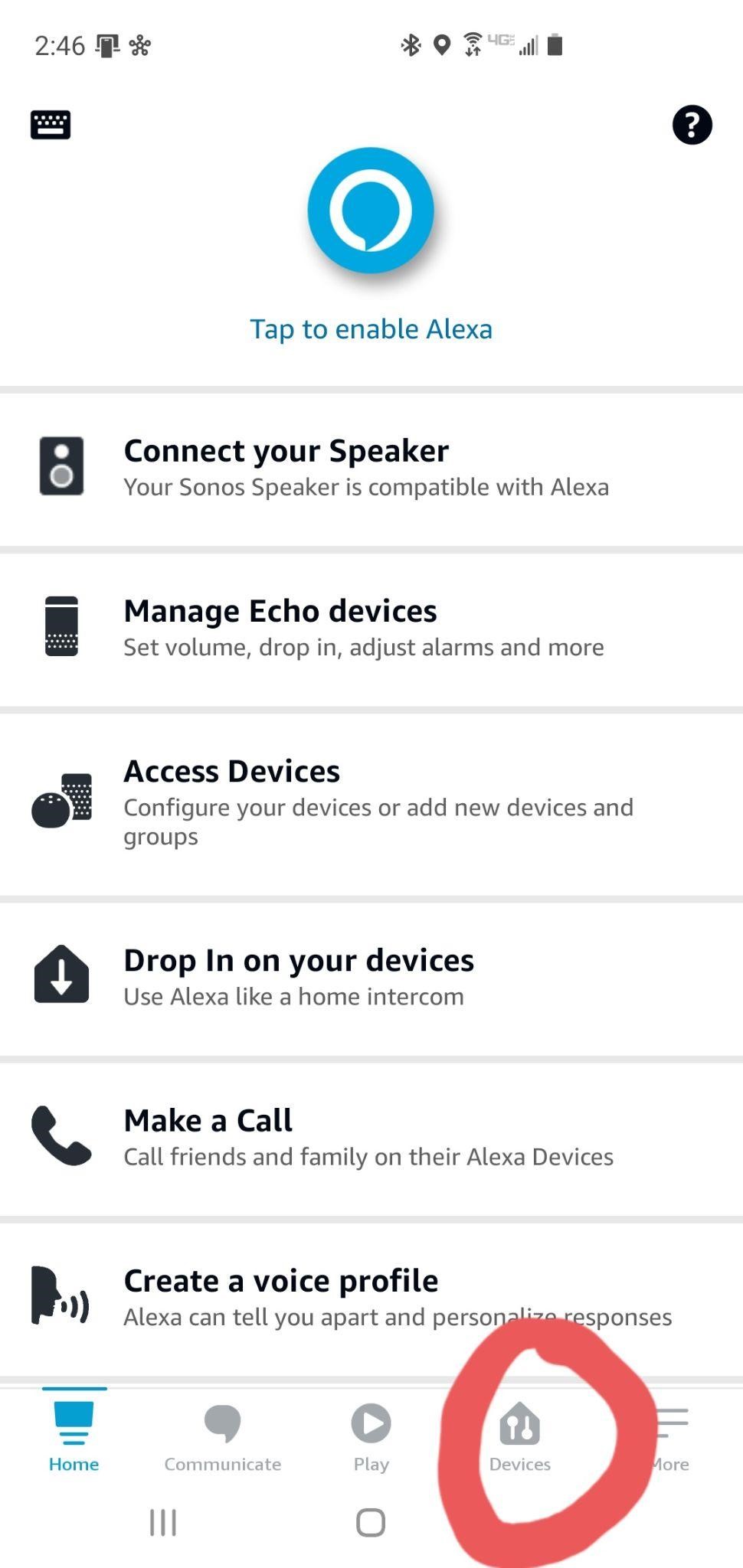 Step 3: Select your device.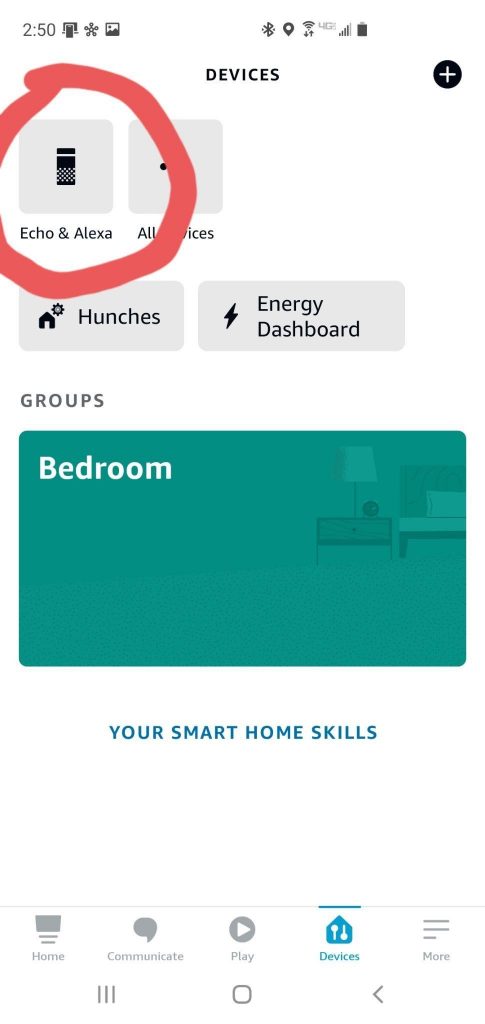 Step 4: Select Device Settings.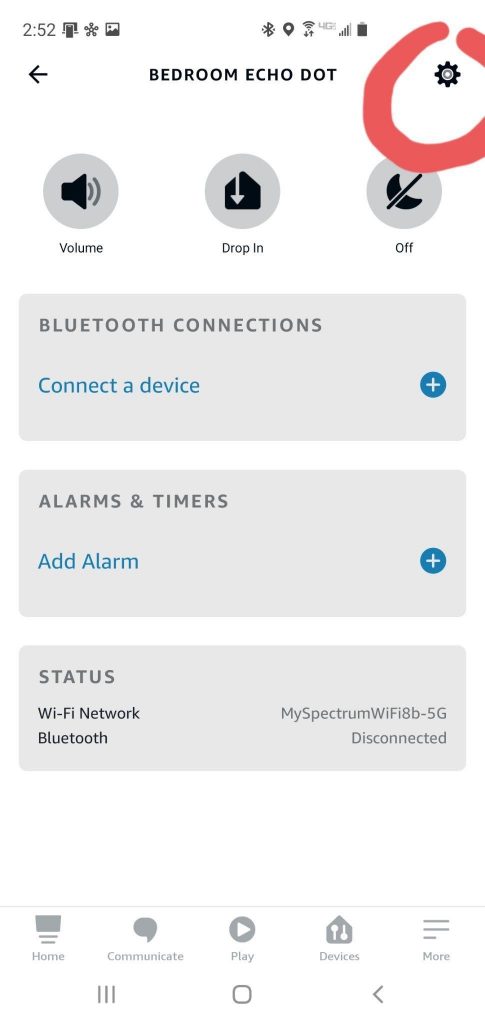 Step 5: Select Language.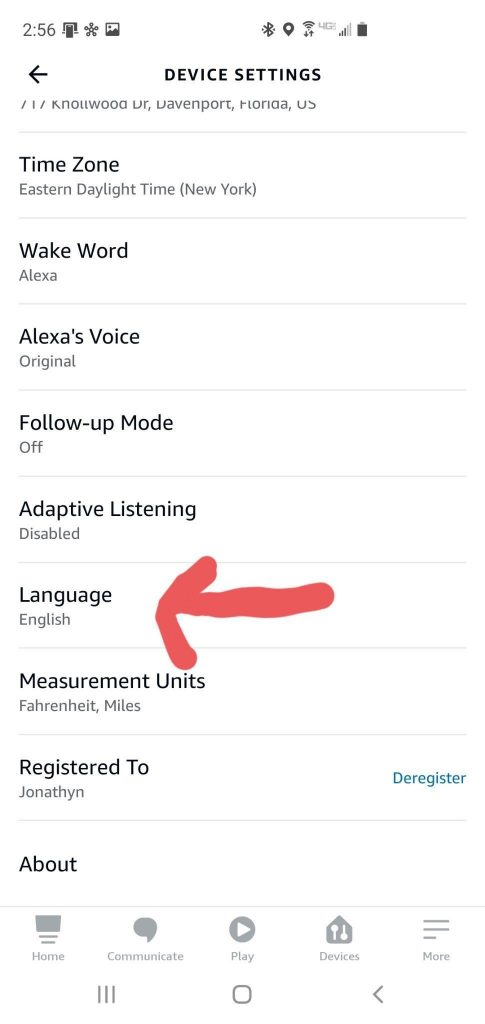 Step 6: Select Français along with your desired dialect.
💡Troubleshooting Tips:
If you do not have the French options in your language list, update your Alexa app.
If you still do not have the desired language listed on your device after an update, the language may not be supported on your specific Echo device (older generation devices do not support all of the latest language updates).

If you have more than one Alexa device, you can see if another device supports the language.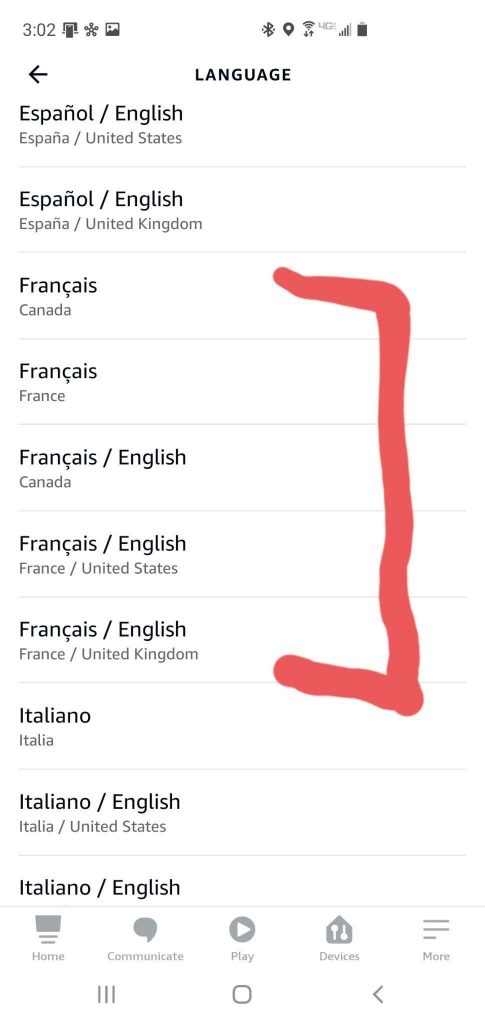 Keep in mind:
Whether or not you will have French on your device will not only depend on your device but your location in the world. There are many languages in the world and not all of them are fully supported on Amazon Alexa.
If your language is not fully supported, there may be features on your device that will be unavailable with the selected language. These features may include but are not limited to device capabilities, skills, music, and content.
WorldofTech has a nice video out on YouTube that steps you through the process. I'll embed the video below.
📚 Related: Can Alexa Speak Brazilian Portuguese?
---
How to Change Alexa's Language Using Voice Commands
To change Alexa's language using voice commands, say "Alexa" followed by "Speak French" or any other language that is supported on your device. Which again, depends on your device, and location.
Try the following voice commands for yourself.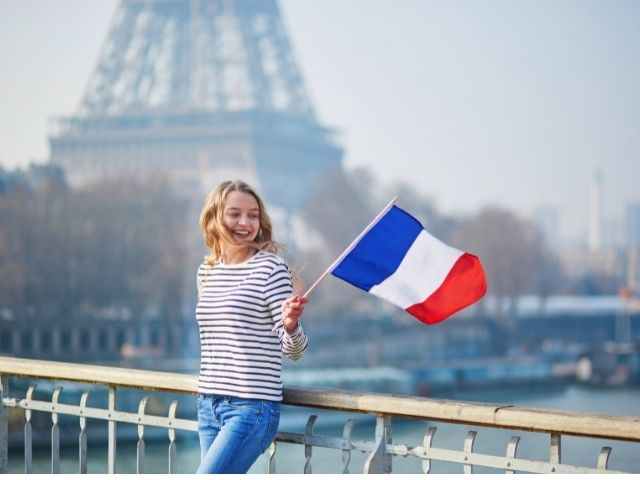 You can also enable multi-language mode which allows you to speak English and then Alexa will respond to you in your desired language.
To set Alexa to speak French as a second language, try:
"Alexa, speak English and French."
📚 Related: How to Change Alexa's Voice & Language
You are also able to set it the opposite, in which you speak another language and Alexa responds in English.
"Alexa, speak French and English."
To get Alexa to stop speaking in French, you can try either:
"Alexa, stop speaking French."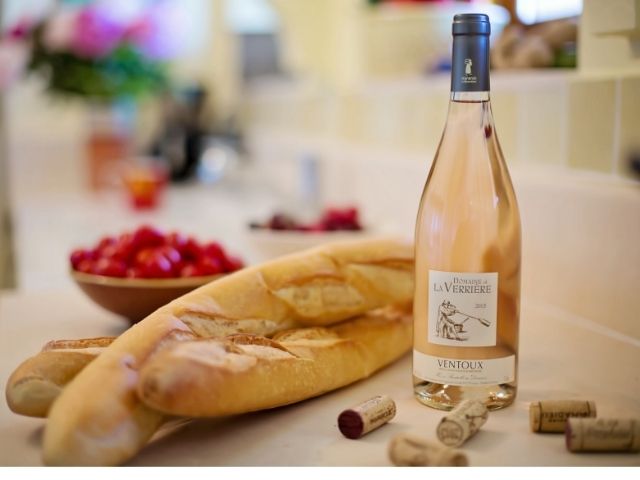 Or
"Alexa, switch back to English."
📚 Related: What Languages Does Alexa Speak?
---
Are Amazon Echo Devices Sold in France?
Many individuals who have asked about changing their language settings to French have also asked if these voice assistants are able to be purchased in France in addition to the United States.
The answer to this question is YES!
Newer generation smart displays, as well as regular Echos, are sold in France by Amazon today. You can purchase the newest generation of Amazon Echo devices and other Amazon devices in France.
Now that we have looked at how to change your language settings to French, let's look at some popular French skills that we can access via our Amazon Alexa device.
---
Popular French Skills Available For Amazon Echo Devices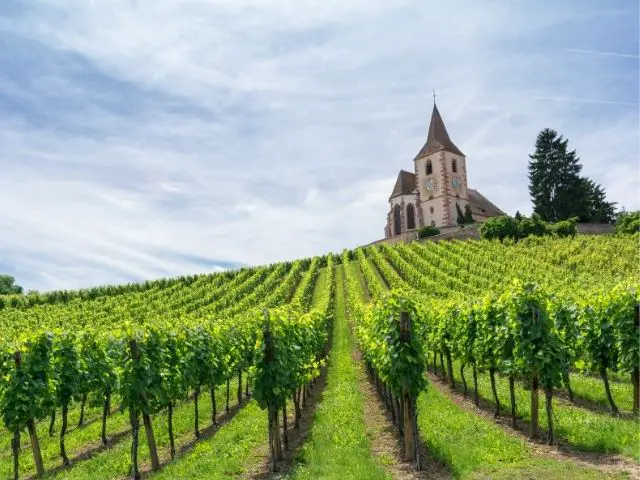 There are many skills out there on Amazon Alexa for French customers and there is more being developed all the time. You can get the weather, play your Flash briefing, run Alexa routines, execute Fire TV commands, and more.
Here is a shortlist of the most popular French Alexa skills. You can call this your own French Alexa skills kit.
To find many more skills like the ones above using the Alexa voice service, visit the Amazon France website and search for Alexa Skills in the search bar. New skills are added all the time. Several were added just last month and a ton of skills were added last year.
---
Can Amazon Alexa Speak French: "Oui!"
Was this article satisfactory in answering the question can Amazon Alexa speak French? Are you satisfied with how the French language is supported on your Amazon device?
Are you satisfied with the skills available in French?
Are you happy with the French dialects available to you?
What is your preferred default language? Have you tried out any of the celebrity voices like Samuel L. Jackson yet?
Please leave a comment below answering any of these questions. If you have any further questions drop them below, and I will try to help you as best as I can! I reply to every comment I receive.
📚 Related: Can Amazon Alexa Speak Hindi
---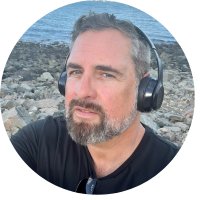 Tim Brennan, a tech blogger and host of the @TecTimmy YouTube channel, writes about smart homes at oneSmartcrib, home theaters at UniversalRemoteReviews, and AI in writing at Writeinteractive. He holds a Journalism degree from Northeastern University and has covered technology for three decades. He lives on the ocean in Nahant, Massachusetts.