As an Amazon affiliate, I earn from qualifying purchases. Learn more
Trying to decide between the RoboVac 30C vs 11S vs Roomba 675? Want to know which is the best robot vacuum to gobble up your dust or pet hair?  You've come to the right place.
If you simply want to know which is the best of these models out of the gate, I like the RoboVac 30C. Why?
The Eufy RoboVac 30C has the most suction power – up to 2000 Pa – which means it will perform better overall. It also operates for a full 100 minutes, it's quiet (only 55db), has ample .6L dustbin capacity, and works with both Alexa and Google Assistant.
Similar But ….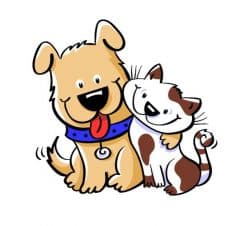 If you compare the RoboVac 30C Vs 11S Vs Roomba 675, you'll notice a lot of similarities between the three units.
They are all manufactured by reputable brands and are reliable and efficient.
Furthermore, they are all self-charging, which is very convenient if you don't want your room cleaners to stop working halfway through the job.
But there are some key differences. Let's take a closer look.
---
RoboVac 30C vs 11S vs Roomba 675 – Comparison Table
If you're curious about comparing different features of these three-room cleaners, here is a breakdown that will help:
| | RoboVac 30C Max | RoboVac 30C | RoboVac 11S | Roomba 675 |
| --- | --- | --- | --- | --- |
| | | | | |
| Made By | eufy | eufy | eufy | eufy |
| Maximum suction power | 2,000 Pa | 1,500 Pa | 1,300 Pa | 600 Pa |
| Carpet Types | Hard Floors to Medium-Pile Carpets | Hard Floors to Medium-Pile Carpets | Hard Floors to Medium-Pile Carpets | Hard Floors to Medium-Pile Carpets |
| No. Of Brushed | 3 | 3 | 2 | 2 |
| Noise Level | 55 dB | 55 dB | 55 dB | 62 dB |
| Set Cleaning Schedules | | | | |
| Works with Alexa? | | | | |
| Works with Google Assistant? | | | | |
| Automatically Recharges | | | | |
| Automatic Dirt Disposal | | | | |
| Pet Hair | | | | |
| Wet Mopping | | | | |
| Boundary Strips | 13.2ft | 13.2ft | | |
| Dustbin Capacity | 0.6L | 0.6L | 0.6L | 350mL |
| Max Runtime Per Charge | 100 minutes | 100 minutes | 100 minutes | 90 minutes |
| Size | 12.8 x 12.8 x 2.9 inches | 12.8 x12.8 x2.9 inches | 12.8 x12.8 x2.9 inches | 13.4 x13.4 x3.5 inches |
| Weight | 5.95 lbs | 6 lbs | 5.73 lbs | 6.77 lbs |
| Color | Black | Black | Black | Black, Gray, and White |
| Batteries | 1 AAA battery (included) | 1 Lithium ion battery (included) | 1 Lithium ion battery (included) | 1 Lithium ion battery (included) |
When it comes to choosing a robot vacuum there are so many variables between the different products the choice can seem overwhelming. I have included what I feel are the most important features in the table above. If you feel I have missed a certain attribute, leave me a comment below and I will add it to the table.
Tom's Guide published a nice robot vacuum buying guide this past summer.
---
BoostIQ RoboVac 30C [and 30C Max]
A quiet, but powerful room cleaner, the BoostIQ RoboVac 30C can clean all types of floors, from hardwood to carpet, and operates through your WiFi system for efficient and fast service. It has a super-slim, elegant design and offers the technology necessary to provide up to 1,500 Pa [30c] or 2,000 Pa [30c Max] of suction power for the ultimate cleaning experience. Whether you're trying to clean up crumbs, dust, or any type of dirt, the 30C's BoostIQ technology will never let you down because its multiple cleaning modes guarantee a thorough sweeping job every time.
As you may have noted in the comparison table above the main difference between the 30C and the 30C Max is the additional suction, good if your carpets are a bit on the heavier side.
Both bots have a large dustbin that allows it to pick up more dirt and grime than its competitors, and it provides up to 100 minutes of consistent cleaning to pick up all dirt and leave nothing behind. If you have extra dirt in a certain area, the BoostIQ will spend an extra few seconds cleaning it so that every last bit of dirt is eliminated.
Pros
Wi-Fi enabled means you can set up and control it using the Eufy app. [or using the optional remote, also included]
Included boundary strips are easy to install [3M adhesive strips]
Can clean everything from hard floors to medium-pile carpets
Is as quiet as a microwave in operation
Super low-profile design fits under most furniture
Works with both Alexa and Google Assistant
Voice assistant set up is super easy and once set up you can just ask Alexa or Google to start cleaning, stop cleaning, or return the base. Awesome!
Great on pet hair, even in corners
Easy to set up schedules for days of the week you want to clean
Cons
The rolling brush can sometimes get constricted by pet hair or string
Filters need to be replaced every two months
Max power run times caps out around 45-50 minutes [before needing a recharge]
Detailed Specifications
For detailed specifications of both the 30C and 30C max models, refer to SRR's Eufy RoboVac Comparison Chart. You will need to horizontally scroll over to the right to see the 30C models. Again, the main difference is the extra 500 pa of suction power that you get with the max. Meow.
Independent Video Review
Jordan over at 9to5Toys does a really nice job with this unboxing and review of the Eufy RobVac 30C.
---
Eufy BoostIQ RoboVac 11S
With the ability to clean hard floors and even medium-pile carpets, the Eufy BoostIQ RoboVac 11S has a self-charging feature that makes it perfect for busy homeowners. It is a super-thin product that both looks good and works efficiently, regardless of how much dirt you have on your floors. With suction power of up to 1,300 Pa, this room cleaner has an anti-scratch tempered glass at the top for extra sturdiness and a reliable infrared sensor that prevents it from running into obstacles in front of it. It even includes drop-sensing technology so that it won't fall while it's cleaning your floors.
This unit can also be counted on for 100 minutes of continuous cleaning, making it perfect for people with large homes. It is less than three inches in size and requires zero attention, which means you can concentrate on other household tasks while it works its magic. In addition, the triple-filter system – a dual-layer filter and a high-performance filter – guarantees an ultra-clean home once the job is complete.
Pros
Great value for money, cleans efficiently on first pass
Does better than robots twice its price in crevasses
Quieter than average on high power; on low power setting, noise-level is exceptional
Excellent edge cleaning
Works on everything except high-pile carpet
Decent sized dustbin
Boost IQ technology automatically switches between high power on carpet and low on hardwood
Cons
Battery power is slightly below average on the higher setting
No Wifi capability
So smartphone app, although it does come with a remote
The brush is more prone to tangles than higher-end robots
Limited scheduling options
Detailed Specifications
Eufy publishes full specifications for the 11S over on its Eufylife.com website [although you can often get a better deal on this vacuum over at Amazon [check out my button link above if you want to compare].
Independent Video Review
The good folks over at Vacuum Wars put the Eufy Boost IQ Robovac 11s through some serious tests in their lab. Here is what they found. Love the lab setup guys! Way to commit. Are those Fruit Loops?  Yum.
iRobot Roomba 675
Last but not least in my review comparing RoboVac 30C Vs 11S Vs Roomba 675, is the Roobma 675.
A great vacuum cleaner that uses WiFi technology to operate, the iRobot Roomba 675 offers a self-charging feature so that you don't have to charge it yourself. It comes with a three-part cleaning system that loosens, lifts, and then suctions the dirt and grime from the floor quickly and with ease. The cleaning head adjusts itself so that it can clean everything from hardwood floors to medium-pile carpet, and its sensors allow it to spend a few extra seconds on any area that needs extra cleaning.
The Roomba 675 also has a sweeping feature whose 27-degree angle allows it to sweep dirt and grime away from corners and edges for even more efficient cleaning. You can even use the special app to schedule when you'd like it to start cleaning and to monitor these cleaning sessions. When it needs to be recharged, it automatically moves toward the charging dock and gets started, meaning you'll never have to charge it yourself. This is an efficient machine that does all the hard work for you so that you can concentrate on other household tasks.
Pros
Affordable, prices have dropped dramatically on this model
Cool black, gray and white design
Rugged
Runs for 90 minutes straight before redocking and recharging, battery life is consistent
Alexa and Google Assistant are both supported
Works on linoleum, hardwood, and vinyl floors, as well as medium-pile carpets
Great on pet hair
Cons
Less suction than other vacuums listed here
Brush roller sometimes gets clogged
Louder than other models here
Smaller sized bin requires more frequent emptying
Can get hung up on cords pretty easily
Charging terminals may require cleaning after a while, preventing a charge
Notifications are limited on this model
Heavier than other models here
Full Specifications
https://smartrobotreviews.com/buying-guide/irobot-roomba-675.html
Independent Video Review
My boy Derek from Modern Castle shows how the Roomba 675 measures up against the Roomba 690 robot vacuum.  Derek is also a fellow blogger and puts out lots of great reviews over on his site. Check it out sometime.
---
What's in the Box?
In case you're wondering what is included in each of these products' packages, below is a general breakdown:
Eufy BoostIQ RoboVac 30C: the unit itself, remote control with batteries, AC power adapter, cleaning tool, charging base, four side brushes, welcome guide, five cable ties, and an extra set of high-performance filters. It also comes with a worry-free one-year warranty.
Eufy BoostIQ RoboVac 11S: the unit itself, remote control with batteries, four side brushes, five cable ties, an extra set of high-performance filters, charging base, user's manual, cleaning tool, and an AC power adapter. It also comes with a one-year warranty.
iRobot Roomba 675: the unit itself, home-base charging station, extra filter, user's manual, one North American line cord, and documentation package.
---
RoboVac 30C vs 11S vs Roomba 675: Your Take?
So what do you think about my comparison of the RoboVac 30C vs 11S vs Roomba 675 robot vacuums?  Is Amazon Alexa compatibility an important factor for you?  How about Google Assistant?
Are you a pet owner?  If so, dog or cat or …. ___________.
Please leave me a comment and let me know. I look forward to hearing from you!
---
Related Posts
Best Robot Mops with Alexa in 2019 [Roborock vs Braava vs 360]
Battle of the Robot Vacuums! Roomba vs Eufy vs Ecovacs vs Neato [2019 Comparison]
A+ Alexa! 19 Awesome Amazon Echo Device Gifts for 2019
Smart Home Furniture: 17 Ultra-Modern Ideas for 2019 
17 Awesome Smart Home Office Gift Ideas [Tech Gadgets for Him AND Her]