Affiliate Disclosure
As an Amazon affiliate, I earn from qualifying purchases.
In this article we ask a question for the ages: are smart lights are worth it? Worth what, you ask? Worth the price and trouble to set them up in your home or apartment. Our goal is to help shed a light on whether they worth the expense for YOU.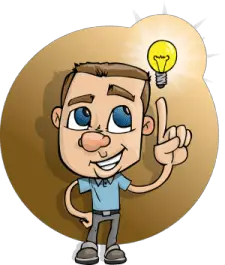 Are smart lights worth it? They are to me. 
They use less power, consume less energy, and last longer than traditional bulbs. All told I spent around $600 to swap out all of the bulbs in my apartment with smart bulbs. But that was well over a year ago when they were much more expensive. The way prices have fallen, you could probably replace all of the bulbs in even a large home for far less. Let's take a closer look.
They are to others as well.  The chatter on this topic out in the forums like Reddit and Quora is a great way to get the scoop on how much folks are actually saving. Here's an interesting Reddit thread and here's one out on Quora.
---
An Early Adopter's Opinion
I
love my smart lights. As an early adopter of the Phillips Hue White and Color Ambience Starter Kit, I started with a bridge, one color light bulb, and one white bulb. Today, nearly every bulb in my apartment is now smart (and all of them are Phillips bulbs, save one).
I mostly use my Amazon Echo devices to control my lights, but I can also control them using the Phillips Hue App on my smartphone or via my Logitech Harmony universal remote too. Playing around with IFTTT (If This Then That) this past winter, I even set up a recipe that changes bulb color of my "dojo lamp" (note the Iron Fist reference) to purple when snow is in the forecast. It worked flawlessly.
BUT…
There is nothing cooler than coming in with a hand full of groceries and saying "Alexa turn on the main lamp." By the same token, it's nice to turn off the lights from the comfort of my own bed at bedtime.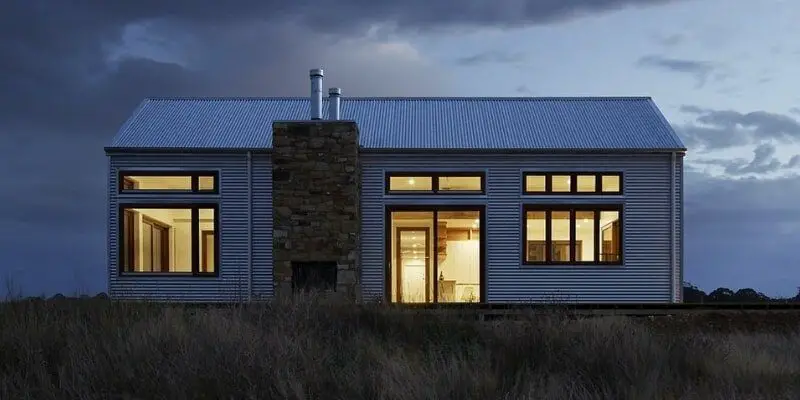 Are smart lights worth it?  Yes!
---
It's the Lazy—Er Convenience—Factor
If you asked me why I think smart lights are worth the expense, for me, it's mostly the convenience factor. I also probably save a few bucks by putting my outside lights on a timer, sure.
But, if I'm being completely honest, I love being able to control my lights while I'm sitting on my duff.
Related: Philips Hue Play Vs Bloom Vs Go Vs Iris: It's Smart Light Play Time!
And the Star Trek Factor
There is definitely a little bit of the impress-your-friends-wow-factor mixed in here too. After all, controlling your lights with your voice is very Star Trek.
Do you need smart lights? Probably not. However, they do make life more convenient and interesting. In fact, you could say they will make your days (and nights) a little brighter ?.
---
But Are Smart Lights Worth the Money?
Okay, back to the question at hand: are smart lights worth the money to YOU?
Let's take a look at some of the benefits, costs, and options to help you answer this very question.
In order to know whether smart lights are worth the expense, I would suggest you start by asking yourself some questions:
Do you like the idea of being able to control your lights using your voice?
Would reap the benefits by putting your lights on a timer?.
Do you like the idea of being able to easily dim and change the color of certain lights during movie time or in response to certain events?
How about impressing your friends with your technical prowess and futuristic abode?
If you answered yes to one or more of these questions, then smart lights very well may be worth the expense for you.
---
Do Smart Lights Save You Money?
According to this article from USA Today, smart bulbs are gaining in cost efficiency, and they will save you money over time.
In a separate analysis of Hue lighting, Vivint says that if you have 20 60-watt incandescent bulbs in your home and you leave them on an average of 8 hours a day you'll save $321 per year if you replace them with LED bulbs.
They used this calculator from Creebulb to determine the cost savings.
And that doesn't even account for the fact that you can set timers to ensure that the bulbs are only on for a certain length of time. I think if you get a just a little enterprising with your use of smart bulbs you could actually save bocu bucks over time.
In an interesting analysis of smart city lighting projects, Meeting of the Minds documents how:
Chicago saves around $10 million a year by installing smart street lights
Barcelona reports saving a whopping 20% on energy costs
Adelaide, Austraila is piloting a similar initiative with its installation of 60 LED smart lights
LA converted 140,000 of its streetlights to LEDs which reduced energy usage by around 63% and saved the city approximately $9.5 million
Pretty cool – and good for the environment to boot.
---
Are Smart Lights Cost-Effective?
The answer to are smart lights worth it is really going to depend on what type of "lights" we are talking about. Here are some examples:
Smart Bulbs
When I first installed my smart lights a few years back, Phillips Hue was pretty much the only game in town. Today, there are TONS of options to make your bulbs cleverer.
These include:
Hub-based bulbs that rely on a hub such as Phillips, Zigbee, Hive, and Sengled 
Standalone smart bulbs that use WI-FI, such as LIFX (with no hub required)
Smart bulbs that use Bluetooth, such as C by General Electric
Generally speaking, Hub-based smart bulb implementations are the most reliable followed by wi-fi bulbs, followed by Bluetooth. While the hub-implementations are more expensive, they are generally easiest to set up and more reliable. I would say that also makes them more cost-effective in the longer term.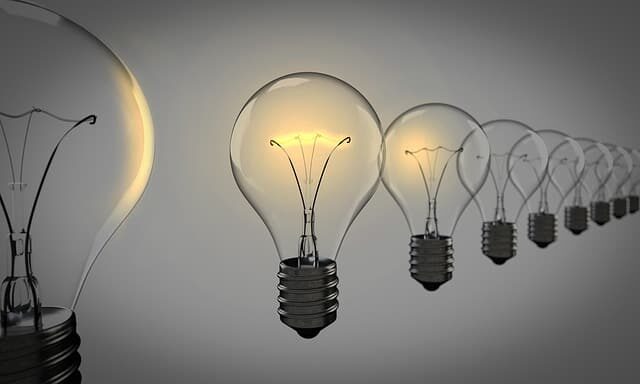 My own Phillips Hue implementation has been super reliable. I have only had to reboot the Bridge a few times over the past two years. The Hue app generally goes a great job of finding new bulbs, and the interface is intuitive enough were adding new bulbs is pretty easy.
Another cost consideration in choosing your bulbs is whether you want color or white bulbs as well as bulb shape and size. You probably don't need as many color bulbs as you might think (or think you want). I have just one Hue color bulb. Although my kids and I both love it for mood lighting (we change the color to blue for movie night and orange for pizza night, etc.) The one-colored bulb suits me fine.
Also, standard size (A19) smart bulbs are less expensive than nonstandard bulbs. You'll pay more for spotlighting, dome lighting, etc.
Bulbs are probably the best way to get started with smart lighting.  For beginners, I highly recommend the Philips Hue White and Color Starter Kit. It includes two  a19 color bulbs, two white bulbs, and the bridge.  This is everything you need to get started with smart indoor lighting.
Are Philips Hue Smart Lights Worth the Expense?
Techkhamun has a great video and does a great job explaining how Hue indoor lights work along with the pros and cons.
Outside Lights
If you're talking outside lights, then the question " are smart lights worth it " could quite literally depend on whether they prevent you from being robbed.
There are a TON of options for outside lighting in the home security space. A few examples include garden, spot, and floodlights, such as the Ring Flood Cam.
You may also be able to save money on your homeowner's insurance if you have a surveillance system installed. Contact your insurance company for details.
LED Light Strips
LED light strips have been all the rage this year. LEDs are super energy efficient and consume up to 90% of less power than incandescent bulbs. They also have a long life span. LEDs can last up to 60,000 hours vs 1,500 for incandescent bulbs. Light strips make for great accent lighting in and around kitchen cabinets, around kitchen islands and where the wall meets the ceiling. Home theater enthusiasts often mount them behind flat-screen TVs to give a cool lighting effect and these so-called "bias" lights have even been proven to relieve eye strain.
We like Phillips Hue again here.
Philips Hue White and Color Ambiance LightStrip

This Phillips Hue light strip is dimmable gives you 16 million colors of light and works with custom scenes. Plus, it looks great in your kitchen or mounted behind your flatscreen. You can check the latest price over at Amazon here.
Accent Lights
There are some really cool accent lights on the market now. These include smart lamps and even wall lighting home decor that doubles as art.
A few of our favorites are:
Phillips Hue Bloom
Bloom is a great accent light whether you are trying to show off a work of art or if you just want to add color to a room or wall. It does require a Phillips Hue Hub though. You can check the latest price at Amazon here.
Phillips Hue Go
The Phillips Hue Go is wireless portable and rechargeable so it can "go" in any room of the house where you want to add color.  Even better, take it out on your deck in the summer to help with some extra ambiance outside too. It also requires a Phillips Hue Hub. You can see the Hue Go over at Amazon here.
Nanoleaf Rhythm
From the company that brought you Aurora, Nanoleaf's Rhythm is the company's next-generation smart light panel. Rhythm doesn't just sit and look pretty, it syncs with your music to turn your music into light. You can see it over at Amazon here.
Thanks to CNET for the helpful video review:
LIFX Tile
LIFX Tile modular light surface is adjustable, multicolor, and dimmable to make your walls come alive. It doesn't require a hub and works with Alexa, Apple HomeKit and the Google Assistant.  You get a pack of five to start and can add more tiles to your heart's content. You can check out the price at Amazon here, 
Thanks to Dad Verb or the awesome video review and comparison with Nanoleaf Aurora.
Are smart accent lights worth it? Well, I suppose that depends on your taste and love for modern home decor.
---
Are Smart Lights Worth It? You Decide.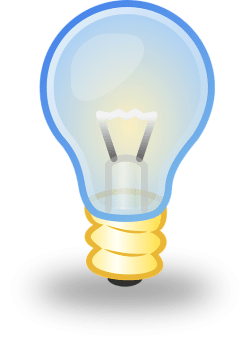 So are smart lights worth it (the expense)? We are here to say yes! But only you can decide if they are worth it for you.
Do you already own one or more smart bulbs? Are they white or color? Do you use them with Alexa like me? Or maybe you have a Google Assistant? How about outside lights? Do you plan to install any LED lighting this year?
Please leave us a comment below and let us know. We would love to know about your plans to brighten up your crib with smart lighting.
If you do get smart lights, we hope you enjoy them. We think it is a pretty safe bet that you will.
---
Related Reading
If you enjoyed reading "Are Smart Lights Worth It," you might also like some of our other articles:
---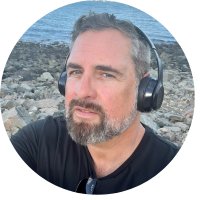 Tim Brennan, a tech blogger and host of the @TecTimmy YouTube channel, writes about smart homes at oneSmartcrib, home theaters at UniversalRemoteReviews, and AI in writing at Writeinteractive. He holds a Journalism degree from Northeastern University and has covered technology for three decades. He lives on the ocean in Nahant, Massachusetts.