Affiliate Disclosure
As an Amazon affiliate, I earn from qualifying purchases.
In this post, I will give you the doggone scoop on nine of the best smart pets doors for small dogs and cats that you can get this year.
Without further ado, here they are:
---
What is a Smart Pet Door?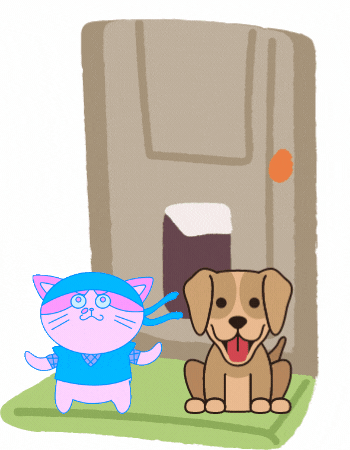 If you're constantly playing doorman for your pets, a smart dog door can be a real time saver. While a traditional dog or cat door typically just provides a flap and insert for your door, you can fine-tune a smart dog door for optimal performance according to your specific needs.
But what are smart dog and cat doors exactly?
In general, a smart dog door is a pet flap that incorporates electronics and other innovations. It is frequently used in conjunction with a microchip or pet collar to control which pets are allowed to enter and exit your home. They often have locking mechanisms incorporated, making them ideal for keeping your kids from making an undesirable exit and your animals safe.
Perhaps this is why a recent study by Future Market Insights (FMI) predicts that the global pet door market will grow at an impressive 6.6 compound annual growth rate (CAGR) between now and 2031.
These doors frequently require a key that detects when your pet is approaching them. This key could be something as simple as an RFID key that attaches to your pet's collar or as complex as having the ability to recognize your pet's individual microchip, producing a collar-free experience. These doors are highly suitable for several breeds and sizes of dog, whether you have a golden-brown chihuahua or a white german shepherd.
---
Do Smart Dog and Cat Doors Work?
While having the most up-to-date technology is always desirable, electronic dog doors can be costly. So you are asking yourself whether the best smart cat and dog doors actually work. The answer is yes! You will be surprised that you lived without one. The do a great job at automatically opening and closing to play traffic cop for your furry friend. The best smart pet doors for dogs and cats will give you back. The best smart pets doors will let you:
You want your pets to be able to go outside during the day but not at night. You have one pet who can go outside and another who must stay inside.
You must take precautions to keep raccoons and other critters out of your home.
You want to be able to control when your pets can go outside, but you are frequently away from home.
You have a curious child small enough to fit through a standard "dumb" pet door.
---
Are Smart Pet Doors Safe?
No pet door is specifically designed to keep a child safe, but smart doors do offer a huge benefit over their non-electronic counterparts due to additional features such as RFID or microchip sensors and door open/close timers. Another benefit when deciding on a smart pet door for small dogs and cats is that the average opening is only 6" x 7".
However, no pet door is truly child-proof, so it's important to remember that the best protection for a young escape artist is your own vigilance and a child-proofed yard. Additionally, installing a door sensor can provide added peace of mind.
---
#1 – SureFlap Microchip Pet Door
The Sureflap Microchip Pet Door is my recommendation when you prioritize security over everything else. In this model, you must implant a microchip into your dog. It will then communicate with the dog door system, allowing it to enter and exit.
The system can store up to 32 pets, which is the most that any electronic dog door on the market can currently accommodate. You can program the pet door to only let your dog in at certain times of the day if it has a programmable feature.
SureFlap-Sure Petcare Microchip Pet Door (White)
SELECTIVE ENTRY PET DOOR: Scans on ENTRY ONLY. Uses RFID to read your pet's implanted ID microchip, allowing your pet access without letting in stray animals—learns up to 32 identities; programmable collar tags are sold separately for pets without microchips. SIMPLE ONE BUTTON Programming. Helps prevent intruder animals from entering your home. SET CURFEW TIME!: Program the door to lock and unlock at specified times. RESTRICTED ENTRY ONLY - any animal can exit.
---
#2 – Cat Mate 254 Electronic Cat Door
The Cat Mate 254 Electronic Cat Door is the ideal basic cat door for any cat owner. This door has a four-way locking system to control whether your cat can come and go, only go out, only go back in, or is completely locked out.
---
#3 – Power Pet Electronic Pet Door
This High-Tech Pet brand electronic dog door is designed for wall installation and features a highly regarded direction sensing system. With such a sensing system, the pet door will only swing open when your pet is ready to go outside. You have more control over access in this system because you can choose four different modes of full access: In Only, Out Only, In & Out, and Closed & Locked.
---
#4 – Sureflap Dual Scan Cat Flap
The Sureflap Dual Scan Cat Flap is the ideal pet door solution for many cat owners. The microchip-sensing technology in this cat door, like all Sureflap products, eliminates the need for a collar and includes extra sensors that control entry and exit on both sides of the pet door. It's ideal for people who have multiple pets or who have a critter problem.
---
#5 – PetSafe White Wall Entry Plastic Pet Door
The second item on the list is the PetSafe White Wall Entry Plastic Pet Door, which is one of the more affordable options on the list. Although not everyone can afford the smart pet doors described here, this one is reasonably priced and will fit practically any budget. It also offers a lot of the advantages that electric pet doors provide.
---
#6 – OWNPETS Dog Screen Door
This self-closing, lockable door with a built-in magnet closes automatically when your dog comes and goes. For a long-lasting product, the doors are made of high-quality ABS. When you don't want your pet to leave, you can lock the door to keep it inside.
---
#7 – PetSafe Electronic SmartDoor
The PetSafe Electronic SmartDoor is the second PetSafe product on the list, and while it is a good pet door, there are a few things to keep in mind. Depending on the model, this door brand is well within anyone's budget, and it works with a smart key that you attach to your dog, opening up when they approach it. The advantage of this model is that it has a low budget for an electronic smart door and is extremely simple to install.
---
#8 – PlexiDor Performance PDE Electronic Pet Door
The Plexidor electronic dog door may be what you're looking for in a pet door. This electronic dog door uses RFID technology to open only for animals with a matching RFID tag. To avoid accidental damage, it comes with a waterproof sensor. The set also comes with a 5-year warranty, demonstrating its high quality. The system is safe and suitable for all sizes of dogs, including very large ones.
---
#9 – Gun Dog House Door
This heavy-duty product comprises a die-cast aluminum frame and a 1/4-inch acrylic door that is both chew and scratch-proof, making it highly durable. This product has a ten-year warranty and is built to last. Two hinged springs ensure that the door closes properly after your pet has passed through it. It is available in various sizes for small and large pets.
---
Conclusion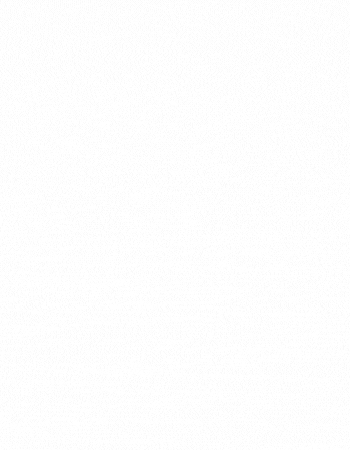 All pet owners that own a smart pet door would agree that they have made their lives and their pets' lives easier. This list comprises some of the best smart pet doors currently on the market based on price, functionality, ease of installation, energy efficiency, and, most importantly, feedback from satisfied pet owners. Choose the one that works best for your specific needs, and you'll be satisfied with the results for years to come.
---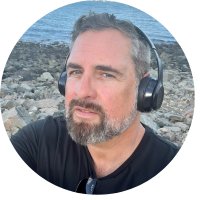 Tim Brennan, a tech blogger and host of the @TecTimmy YouTube channel, writes about smart homes at oneSmartcrib, home theaters at UniversalRemoteReviews, and AI in writing at Writeinteractive. He holds a Journalism degree from Northeastern University and has covered technology for three decades. He lives on the ocean in Nahant, Massachusetts.