As an Amazon affiliate, I earn from qualifying purchases. Learn more
In this article, we will explore the 11 best smart sprinkler controllers for lush, green lawns [Rachio vs Rainmachine vs Skydrop vs Rainbird and many more]. Our aim is to save you the hassle of scanning dozens of reviews and product descriptions to find the best option for your needs and budget.
What are the top smart sprinkler controllers for lush lawns? Following are our smart sprinkler controller recommendations based on the number of watering zones, smart home integration, cost, and other factors: 
A Smart Way To Water Your Lawn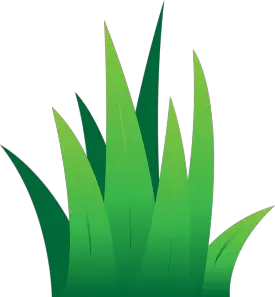 Smart devices are starting to take over homes and have now moved out into the yards. With a smart sprinkler controller, you can automate the process of keeping your lawn or garden watered.
Old manual or electric-powered sprinkler systems are still more convenient compared to standing in the yard with a garden hose. The smart sprinkler controllers take it a step further with a ton of added convenience.
What makes these devices smart is their WIFI connection. Instead of relying on fixed timers, some of the top smart controllers can connect to the internet and check the weather, conserving water when rain is in the forecast.
Depending on the device, you may also receive text notifications, control the watering schedule from your phone or tablet, or set up multiple watering zones.
Perhaps this is why MarketsandMarkets, PersistenceMarketResearch, and others predict the Smart Irrigation Market will hit $1,755.1 million at compounded annual growth rate (CAGR) of 16.3% of by 2023
Keep reading to compare the 11 best smart sprinkler controllers for lawns 2020. We'll start with a comparison of our top four picks.
📚 Related: 5 Best Robot Lawn Mowers for 1/2 to 1 Acre
---
Best Smart Sprinkler Controller Comparison
The Rachio 3, Rain Machine, Rain Bird, and Sky Drop are our top recommendations, but how do they stack up against each other?
When comparing, we looked at the number of watering zones, the control interfaces, smart home integration, the best feature, indoor or outdoor installation, and cost.
Table could not be displayed.
---
1

Rachio 3 Smart Sprinkler Controller
Rachio 3 is widely considered the best choice for a variety of reasons. It is one of the easiest sprinkler controllers to install and setup. It features integration with smart home devices and provides control via mobile app or web interface.
The feature that stands out the most is the reliability of this little device. While other devices automatically adjust the watering based on the weather data, they are not always accurate, resulting in overwatering or underwatering. You can trust the Rachio 3 to use the latest forecast to determine how much water your yard or garden needs.
Thanks to our friend Icoboof for the helpful video review and comparison with the previous version:
Pros
Includes eight watering zones and a bright LED zone indicator
Amazon Alexa or Google Home for the current watering settings
Automatically adjusts irrigation based on local weather forecast
One of the easiest controllers to use
Cons
The onboard controls are limited, requiring you to use the app for advanced settings
---
---
2

RainMachine Pro 8
The RainMachine Pro 8 offers complete control over the watering schedule and every feature through multiple interfaces. You can adjust the settings using the touchscreen interface, the mobile app, or the web interface. After connecting it to your network, you can check settings using Amazon Alexa.
The touchscreen display is large, easy to read, and shows the weather forecast. It is also one of the few smart sprinkler controllers that are cloud independent. You can continue using the device when the Wi-FI connection is lost.
Thanks to Brian from The Wi-Fi Garden for the video review and comparison with Rachio:
Pros
Eight zones plus master valve with rain and flow connector
Includes web, app, and onboard touchscreen controls
All personal data stored locally
Continues to work without access to the internet
You can select which weather station you want to use for updated forecasts
The touchscreen display makes this one of the easiest devices to configure
Cons
While the touchscreen interface is easy to use, the mobile app can be difficult to navigate
---
---
3

Skydrop Arc Smart Sprinkler System Controller
The Skydrop Arc is one of the more affordable smart sprinkler systems. You can set up 13 watering zones to automatically control the watering of your garden or lawn.
One of the best features of the Skydrop Arc is the software used to adjust watering based on the weather. Instead of simply checking the precipitation, the Skydrop Arc examines the humidity, wind, temperature, solar radiation, and even the slope of the soil.
Thanks to vDubReviews for this handy video:
Pros
You can control the device using the mobile app, web interface, or onboard controls
Offers additional zone settings, such as the option to specify the slope of the soil
Compatible with most smart home monitors, including Amazon Alexa, Google Home, and Nest
Cons
Customers frequently complain about the lack of support from the company
See a comment from one of our readers (Tim) below with some additional cons related to his experience with the product.
---
---
4

Rain-Bird ESP4MEI Indoor Irrigation WIFI Zone Controller
Rain-Bird produces a wide range of irrigation systems, including this smart system. It features WIFI connectivity for remote control via a web interface or mobile app. The settings can also be adjusted using the onboard controls, which is great when the device loses its internet connection.
The Rain-Bird system allows you to set up to 22 watering zones and uses automatic weather adjustments to conserve water usage by 50%. The device is intended for indoor mounting and may require professional installation.
Why the interface is fairly cluttered and hard to use, this video from Nebraska Sod shows you how to program the controller step by step:

Pros
Allows you to control the device via web, app, or onboard controls
Offers up to 22 watering zones and additional custom settings
Built-in mobile notifications to monitor the watering schedules
Cons
Not the easiest sprinkler controller to install
Does not feature integration with Amazon Alexa or Google Home
---
---
5

Orbit 57950 B-Hyve
The Orbit B-Hyve is a great option when you have a limited budget. It has a large display, hidden behind a cover to protect it during outdoor installation. The locking cabinet also prevents tampering and exposure to rain or snow.
Pros
Includes a live weather feed to automatically adjust watering
Control the device with the onboard controls or mobile app
A choice between 6 or 12 watering zones
Cons
Does not include smart-home integration features for Amazon Alexa or Google Homes
---
---
6

OpenSprinkler WIFI Smart Sprinkler Controller
With the OpenSprinkler, you can use any device to control your watering schedule. The device features simple onboard controls, along with a web interface and mobile app for use on any current web browser, smartphone, or tablet.
Pros
Automatically adjusts watering based on the weather forecast
The remote-control interface works on any mobile device or web browser
An affordable option for those that want a simple smart sprinkler system
Cons
The algorithm used to adjust settings based on weather is not as accurate as the top recommendations
---
---
7

Scotts Gro 7 Zone Controller
Scotts is a name that you can trust to take care of your yard. They produce a wide range of outdoor equipment and lawn care supplies, including the Gro 7 Zone Controller.
This controller features accurate weather adjustments to conserve more water. It is also EPA WaterSense certified.
Pros
Compatible with Amazon Alexa for voice control of the devices
Mobile app available for iOS and Android devicess
Cons
Does not offer a web-based interface and the onboard controls are limiteds
---
---
8

Spruce Irrigation 16 Zone WIFI Sprinkler Controller
The Spruce Irrigation Controller lets you set up to 16 zones and control the device with your mobile device. You can also access the web interface through any browser to adjust the advanced settings.
The device is intended for outdoor installation but may need to be installed close to the router to maintain WIFI connectivity.
Pros
Compatible with optional soil moisture sensors to gain actual soil readings
Includes push notifications to send texts to your phone when watering is completed
Works on any browser or mobile device
Cons
The onboard controls do not provide access to the complete settings, requiring a web browser or mobile app to set watering schedules
---
---
9

NxEco Smart Irrigation Sprinkler Controller
With the NxEco, you can set up 36 watering zones, making this one of the best options for covering a lot of ground. It is also easy to install and operate.
The device includes onboard controls, allowing you to control it when the internet is down. You can even let your gardener gain access to the device without sharing a password.
Pros
Allows you to set up and monitor up to 36 watering zones
Cheaper models are available with fewer watering zones
Compatible with Amazon Alexa
Control the device with the mobile app, web interface, or onboard controls
Cons
The weak WIFI connectivity may require the installation of WIFI repeater
---
---
10

Aeon Matrix Yardian Multi-Functional Smart Sprinkler Controller
The Aeon Matrix Yardian is a unique smart sprinkler controller, as it is the only option in this list with a built-in HD camera. You can watch your grass grow while you are at work or on vacation. It also offers 8 or 12 zone watering, depending on which model you purchase.
Pros
Compatible with Amazon Alexa, Google Home, and Apple MFis
Includes an HD security camera for remote monitorings
Easy to install on your existing irrigation systems
Cons
You cannot control the device with onboard controls, requiring access to the mobile app or web browsers
---
---
11

Netro Smart Sprinkler Controller
The Netro is another great budget sprinkler controller. It is affordable and allows 6 or 12 zones, depending on the model. Installation is also easy. However, it is not waterproof and is only intended for indoor installation.
Pros
You can control the device using a web-based interface or mobile app
EPA WaterSense certified to help reduce up to 50% of your outdoor water use
Cons
Does not offer onboard controls, you need to use the app or web interface
---
---
Which Smart Sprinkler Controller Should You Choose?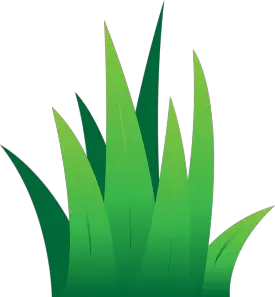 The best smart sprinkler controllers are all still relatively new, with several of the first devices just now reaching their second or third generation.
Overall, Rachio 3 is my top recommendation out of the best smart sprinkler controllers for lawns 2020. It is reliable, easy to use, and offers the most customization. The RainMachine is a closer runner up, thanks to its large touchscreen display. Unfortunately, the mobile app is a little more difficult to navigate.
The Skydrop Arc is the best budget option. You get 13 watering zones and complete control of the device via the mobile app, web interface, or mobile controls. For the best overall value, we recommend the Rain-Bird, offering 22 watering zones and quite a few custom settings.
These are all great options for simplifying your watering needs. Before buying, be sure to consider the size of your yard and the number of zones that you need.
---
Rachio vs Rainmachine vs Skydrop vs Rainbird: What's Your Take?
We hope you enjoyed our review of the best smart sprinkler controllers for lush green lawns.
So what do YOU think about these sprinkler controllers? Do you agree with our picks?  Who do you think wins the battle between Rachio vs Rainmachine vs Skydrop vs Rainbird? Perhaps there is a product you like better than didn't make our list?
Do you plan on purchasing one of these smart devices?  What features do you look forward to using the most?  Will you be as happy as this fine fellow once you achieve that lush green lawn of your dreams?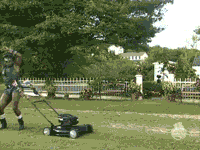 Please leave us a comment below and let us know.
Also, if you liked our review, would you mind sharing it using the colorful social media buttons at the top and bottom of this page?
---
Related Posts
If you enjoyed reading this post about the best smart sprinkler controllers, you might also like some of our other articles:
About the Author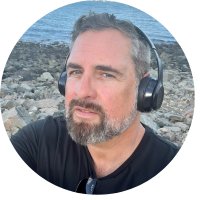 Tim Brennan is a technology blogger and host of the @TecTimmy YouTube channel. He shares insights about smart home tech at oneSmartcrib, home theater systems at UniversalRemoteReviews, and the future of AI in writing at Writeinteractive. A graduate of the Northeastern University School of Journalism, he has written about technology for 30 years. He lives on the ocean in scenic Nahant, Massachusetts.