Affiliate Disclosure
As an Amazon affiliate, I earn from qualifying purchases.
In this Samsung Family Hub review and 5.0 vs 6.0 comparison, I explore seven things I like about Samsung's futuristic smart fridge.
I'll review the latest version, including some cool new features and apps. These include integration with the Amazon Alexa digital assistant. Yay.
I'll explore the pros and cons and compare it with the previous generation.
So grab an iced latte, and let's chill.
---
One Chill Fridge
I
f you ever thought, "Man, if there was only a giant tablet on the front of my fridge that I could use to automate my life," the Samsung Family Hub may be just the thing for your smart home kitchen.
The Family Hub's refrigerator's stainless steel French doors include a high-tech ice dispenser on the left side.  On the right door is a beautiful, massive, 21-inch, full-color LCD touchscreen.
This is what Samsung hopes will be the hub of your smart home.
Simply put, this is one "cool" refrigerator.  While there are some shortcomings and a few kinks to be worked out even in the 3rd-generation models, we think is one of the most innovative smart home appliances available today.
---
 7 Reasons Why Samsung Family Hub is Oh So Cool
1. Peer inside from anywhere.
Well, you can, at the least, from anywhere on earth with halfway decent Wi-Fi capability.  Every time the fridge door closes, three interior cameras photograph what's inside. These pics are accessible using your smartphone, so you will always know what's in the fridge and what you are out of. Now, how cool is that? And very helpful prior to making that trip to the supermarket.
2. Food shop from your smart refrigerator door.
Those trips to the supermarket may be fewer and further between. Why? The Family Hub allows you to buy groceries right from your smart refrigerator door. (The Hub connects to several major food delivery providers, including FreshDirect, InstaCart, and Grubhub.)  Moreover, you can sync your family's shopping wish lists to create a jumbo list from which to shop. What??
You're not still actually going to the supermarket, are you?
That's just SO very early 2000s…
3. Leave notes and reminders for the family.
You can throw out that dusty old kitchen chalkboard. Using the built-in Whiteboard app, you can draw and leave notes for your loved ones on your smart fridge door. Each family member gets an avatar so you can send them personalized notes, to-do lists, and more. Think: "Honey, don't forget to pick up Fifi from the pet spa!"
4. Create profiles and sync schedules right from the appliance.
Family Hub gives you the capability to create calendars for each family member and sync them to display everyone's schedule together in an integrated color-coded calendar view. Neat.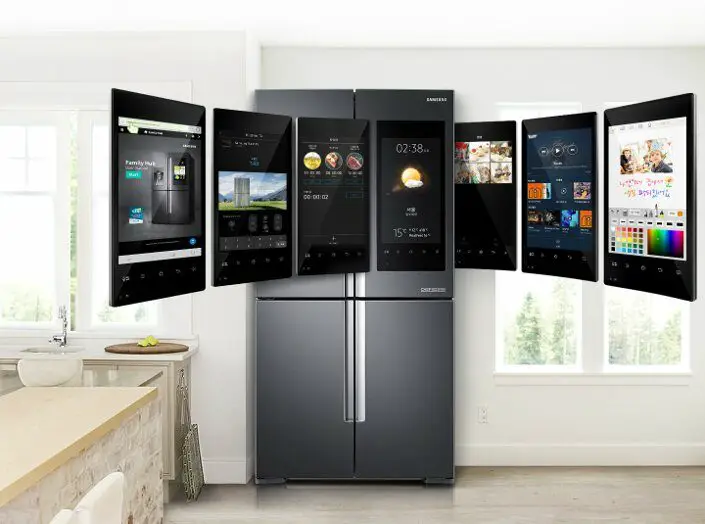 5. Listen to music or watch TV.
All members of your tribe can play their favorite music via Spotify or Pandora. Or they can also listen to live radio apps like iHeartRadio and TuneIn. Additionally, they can even mirror a Samsung Smart TV located in a separate room. That's right. You can watch SpongeBob on your refrigerator. Connect compatible wireless speakers to the Family Hub and stream your favorite music in other rooms. You can also stream a photo gallery, and there are some cool wallpapers to choose from during downtime.
6. Talk to your screen (not the palm).
Integrated voice control now with Amazon Alexa (replacing Samsung's Bixby voice assistant) is helpful when your hands are full of groceries—or snacks! The latest edition of the Family Hub comes in six models.
You can check the latest pricing on Samsung Family Hub at Amazon.
7.  Lots of neat Samsung Family Hub apps, especially with the 3.0 models.
The 3.0 runs on Samsung's Tizen operating system and has many apps. These include:
The ability to control many functions via voice command using Samsung Bixby (similar to Alexa)
"Bixby Vision," which identifies when foods that need to be kept fresh are expiring. No more sour milk!
Meal Planner app that suggests recipes based on the contents of your fridge
Amazon Dash buttons that work with your Hub account for the one-touch ordering of commonly purchased items
Games and such, including trivia and a word-of-the-day app
Shared calendars that work with Outlook and Gmail
The ability to recognize up to six household members by voice
A digital circular that displays sale items from  nearby grocery stores
The ability to control other smart devices from the fridge's touchscreen or through Bixby
---
Samsung Family Hub 6.0 vs 5.0
Family Hub 6.0 Video Review
Check out this outstanding review on YouTube from JB TechFanatic. Fresh out of its unboxing, JB reviews the Family Hub 6.0 fridge inside and out.

If you are loving the Family Hub fridge as much as we are, you might also like my  Smart Home Living Room Ideas article, which includes a smart coffee table that doubles as a fridge!
Family Hub 5.0 Video Review
Thanks to Andru Edwards from GearLive.com for this thoughtful YouTube review of the Family Hub 5.0 model.
---
Main Differences Between Samsung Family Hub 6.0 vs 5.0
The main differences between the older first and sixth-generation, and fifth-generation models are:
The additional and improved apps that we mentioned above
Voice control using Amazon Alexa instead of Samsung's Bixby voice assistant
The introduction of additional models and sizes, including three- and four-door models
Improved audio and video quality
---
Some Common Issues
No Samsung Family Hub review would be complete without reporting on some of the negative feedback customers have given on this refrigerator.
The good news is that most of the negative feedback has been around the earlier models of the fridge and former proprietary Bixby voice assistant.
It doesn't help that Amazon carries mostly the older generations of this fridge, so the ratings there give the appearance that the fridge has negative reviews overall.  This is not the case. Many customers at Best Buy, on Tube, and other major retailers RAVE about the new generations of this fridge.
However, no generation of this refrigerator is perfect.  In the older models, the negative reviews are mostly about networking and conflicts with older home networks.  Another common complaint was the lack of compatibility with Alexa and other PDAs. Samsung has worked to address these by investing in some serious hardware upgrades and integrating Amazon Alexa. Initial reviews are mostly favorable.
An ongoing concern is the lack of an elegant upgrade path from the earlier generations of this refrigerator to the most current.
Finally, the price tag is too steep for many consumers to make this a viable purchase.
However, I'm sure Samsung will get these bugs ironed out quickly as the competition is really heating up in the smart home appliances arena. The prices have come down this year well.
As this report from Market Research Future reveals, the global smart home appliances market is expected to grow at approx. USD 33 Billion by 2023, at 23% of CAGR between 2017 and 2023. Now that is some pretty impressive growth.
---
On a Related Note
If you like this Samsung Family Hub review, here are some additional articles you may also enjoy:
---
Samsung Family Hub Review: Your Turn
I hope you enjoyed my Samsung Family Hub Review.
Are you considering purchasing this cool smart appliance with a giant screen? What are some of the key factors affecting your decision to buy or not to buy?   I would love it if you would comment below and let us know.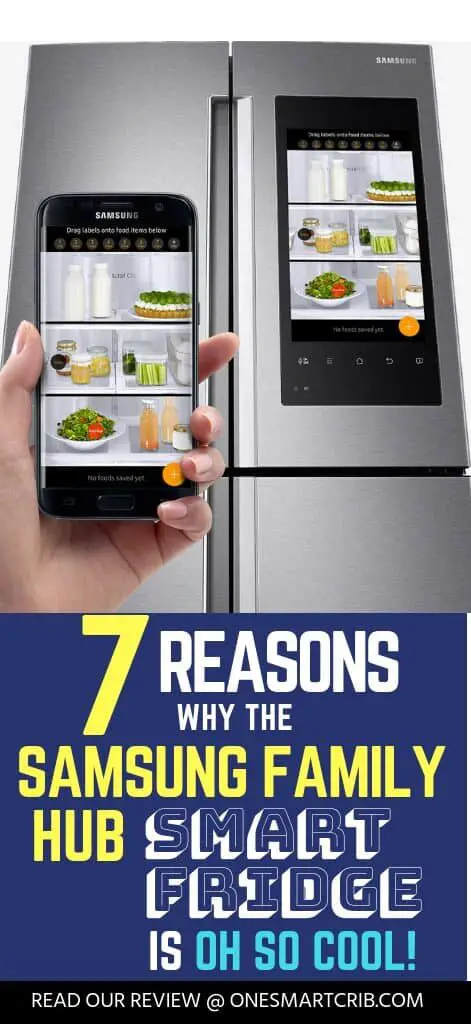 ---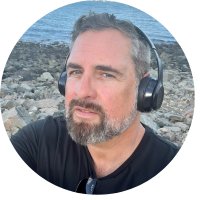 Tim Brennan, a tech blogger and host of the @TecTimmy YouTube channel, writes about smart homes at oneSmartcrib, home theaters at UniversalRemoteReviews, and AI in writing at Writeinteractive. He holds a Journalism degree from Northeastern University and has covered technology for three decades. He lives on the ocean in Nahant, Massachusetts.