As an Amazon affiliate, I earn from qualifying purchases. Learn more
The stage is set for another battle of bassinets, and this time it's the Cradlewise vs SNOO Smart Sleeper! There are some key differences between these two brands that make them unique in their own ways.
Here is a breakdown of the major differences between the two:
SNOO includes a patented safety swaddle to prevent rolling, and its bouncing emulates life inside a mother's womb to lull babies back to sleep. The 40 x 25 x 42″ Cradlewise bassinet mimics a parent's bouncing the baby in their arms; it has a built-in baby monitor with night vision video and audio. SNOO functions purely as a bassinet but Cradlewise can also be used as a crib up until age 2.
---
Cradlewise Baby Bassinet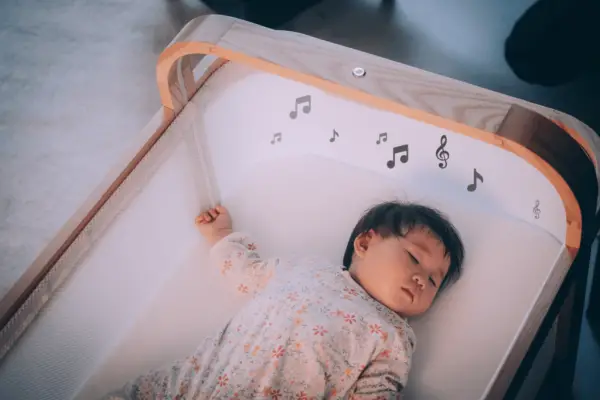 Cradlewise Smart Crib is an intelligent 3-in-1 crib/bassinet and a baby monitor that is designed to provide parents with a safe and more comfortable sleeping environment for their babies. It has a built-in baby monitor that monitors the baby's sleep and automatically soothes the baby with natural bouncing motion and music when it detects signs of waking up.
Pros
Multi-function: bassinet, crib and baby monitor.
Built-in baby monitor with night vision and audio monitoring.
Made from non-toxic materials.
Adjustable bassinet height.
Smart sensors that know when your baby is about to wake up.
Lots of sleep tracking data to analyze.
Can be operated using the mobile app or gestures.
Cons
It's expensive.
Does not come with a swaddle or a harness like SNOO to keep your baby from rolling over.
---
Where To Get It
As of now, the Cradlewise Crib is sold out until Spring of 2022. However, the company is still taking pre-orders on its website.
---
SNOO Baby Bassinet
The SNOO Smart Sleeper is a baby bassinet that can rock and play white noise to lull your infant to sleep, but that's not all it does. It also responds to a baby's cries with gentle rocking and sound stimulation so you can keep your baby safe in their bed.
The SNOO was designed by renowned child sleep expert Dr. Harvey Karp to emulate life inside a mother's womb.
The SNOO Smart Sleeper also has an adjustable swaddle fastener and 3 baby sacks to ensure that your baby does not roll over while asleep.
Pros
SNOO can detect a baby fussing and the self-rocking cradle responds with gradually stronger white noise and motion to soothe the crying.
Adjustable swaddle fasteners and three baby sacks to keep your baby on her or his back when asleep.
Smart app logs sleep and lets you adjust bassinet's rocking motion and sound.
Preemie mode and weaning option for transitioning from bassinet to crib.
Cons
Pure bassinet functionality, you will have to buy a crib after your baby outgrows this bassinet at about 6 months.
No in-built baby monitor (done via app).
No gesture control to change the motion of the bassinet.
---
Where To Buy It
You can pick up the SNOO either from the Happiest Baby website or right over at Amazon.  I'll include a button to Amazon below.
Prices pulled from the Amazon Product Advertising API on:
Product prices and availability are accurate as of the date/time indicated and are subject to change. Any price and availability information displayed on [relevant Amazon Site(s), as applicable] at the time of purchase will apply to the purchase of this product.
---
Feature Comparison: Cradlewise vs SNOO Smart Bassinets
On comparing the Cradlewise and the SNOO Smart bassinets, it is clear that the Cradlewise has more advanced features. While this may be a benefit for some consumers, others will likely prefer to save money and get fewer bells and whistles with the simpler SNOO model. It has some features that make it stand out from Cradlewise but does not beat all its capabilities.
Baby Monitor
Cradlewise has pioneered the baby monitoring functionality by adding a video monitor with night vision, audio monitoring, and syncing all this to their nifty app. You just need to use your smartphone app to keep an eye on your kid as you unwind after a particularly draining day. The night vision camera allows you to watch your baby, without even turning on the lights. It has a zoom in and out option for when you want to see something up close.
The SNOO Smart sleeper does not have a baby monitor (video or audio). You will have to install a separate video monitor in your room for this purpose. The functionality of the SNOO is limited to tracking the sleeping pattern of your infant based on sensors.
Bouncing/Pacifying Action
Both bassinets are designed with rocking motions for soothing purposes but have different methods of achieving this. The SNOO imitates the motion a baby experiences while inside its mother's womb. The author of The Happiest Baby on the Block, child pediatrician Dr. Harvey Karp, refers to the motion to calm fussing as the "Jell-O head jiggle" because babies require a very short, jiggling motion to help them relax. When you rock your baby to sleep, you're actually moving him or her into a state of deep relaxation. This causes the reflex that activates the balance center of the brain and turns it on. The SNOO swings back and forth for a quarter of an inch on each side, imitating what it was like in a mother's womb. In SNOO, your baby's neck is always positioned on their back using SNOO's patented safety swaddle that was designed to prevent risky rolling.

The Cradlewise works in three phases-a  quiet phase, an active phase, and a cry phase. The quiet phase is when the baby is awake, but quietly observing its environment.  The active phase is when the baby is full of energy and responding to sights and sounds, and finally, the cry phase is when the baby is crying and does not respond to other external stimuli like sound and motion.
The Crib spots the baby's 'Quiet Phase' wake-up signs. It then soothes the baby back to sleep by bouncing softly. This is their Quiet Sight Technology. This prevents the baby from waking up and reaching the 'Cry Phase'. The Cradlewise mimics the natural and soothing movement of a mom bouncing the baby in her arms. The crib's movements are extremely smooth and absolutely quiet in operation.
Duration of Use
The SNOO is designed as a pure bassinet and can be used until your baby turn around six months old. Bummer! The Cradlewise on the other hand can function as both a bassinet as well as a crib. It has a height-adjustable bed that can be pulled up to convert the crib into a bassinet and vice versa. As a result, the Cradlewise can be utilized as both a bassinet and a crib until your kid is two years old.
Operating Noise
Both the bassinets are designed to be as natural and soothing as possible. The SNOO has a sound machine that creates white noise that is an effective way of calming your baby down by recreating the sounds heard in utero. If you want more control over the type and level of sound, then this may not work for you as the noise cannot be turned off. SNOO does not have background music or nature sounds.
The Cradle Wise on the other hand supports both music and white noise which can both be turned off at the parents' will.
Auto Stop

The SNOO constantly rocks your baby with varying frequencies throughout the night. Many parents have expressed concern over this constant motion.
The Cradle Wise on the other hand has an auto-stop feature that detects when your baby is asleep and stops rocking at that point to avoid disrupting his/her sleep by pushing him/her into REM sleep too early or waking them up with a startle reflex if they are in deep sleep.
Mattress Material
The Cradle Wise uses organic coconut coir and natural latex for its mattresses.
Whereas, the SNOO uses inorganic materials like PU, nylon, and polyester. However, their swaddles and sheets are made out of organic cotton.
Gesture Control
With only a few gestures, you may control Cradlewise: hit Push to start bouncing and Hold to halt it. Such fancy features, right?
The SNOO on the other hand relies on the app for control. They do not have gesture controls.
Sleep Insights
The Cradlewise app is equipped to collect your baby's sleep data and builds a sleep fitness tracker to help parents understand their baby's changing sleep pattern. Babies rarely sleep through the night and it is a big moment when they do! The smart app also lets you know if your baby has been awake for more than 30 minutes and recommends you pay attention! (A good gesture!) It will send you regular notifications like,' Mom, I fell asleep 12 minutes after you placed me in the crib!' or something like 'Mom! I woke up after sleeping for 2 hrs 15 mins!'
The SNOO's app also provides daily sleep insights as well as advice from the founder Dr.Harvey Karp.
Application Interface and Ease of Use
Both of the mobile applications are very easy to use and well designed. They both provide an interface through which parents can control their baby's bassinet remotely.
Both apps are available for iPhone and Android.
---
Specification Comparison: Cradlewise vs SNOO
In the table below, compares Cradlewise vs SNOO Smart on pretty much every feature these cribs contain.
Specifications

Cradlewise

SNOO

Design and Dimensions

Breathable Mesh Design
Yes, a breathable hexagonal polyester mesh which is easy to clean
Yes
Crib
Available, Premium molded ply with veneer cladding
Not Available
Mattress
Available, Organic coconut coir mattress. Free of PU foam.
Available
Swaddle Baby Harness
Not Available
Yes
Baby Sacks
Not Available
Yes, 3 options
Age/Weight Limit
24 Months/ 33lbs
6 Months / 25lbs
Product Weight
67 lbs.
38 lbs.
Dimensions
40 x 25 x 42 inches
36 x 16 x 32 inches

Movement and Sounds

Bouncing Motions
Yes, responds in Quiet Phase and starts bouncing along with soothing music.
Yes
Response Time
Yes, starts bouncing be when baby is quiet but moving a little.
Not Available
Soothing Sounds
Yes
Yes
Noiseless Bouncing
Yes
Not Available
Auto Stop
Yes
Yes

Key Functions

Cry Detection (Increases Motion When Babies Fuss)
Yes
Yes
Preemie and Weaning Mode
Not Available
Yes
Companion App
Yes, iOS and Android
Yes
Sleep Tracker
Yes, with App
Sleep Insights
Yes
Yes
Gesture Control
Yes
Not Available
Built in Monitor
Yes
Not Available
Timer
Yes
Yes, with App

Safety

Swaddle Baby Harness (Prevents Rolling)
Not Available
Yes
Certification
ASTM F406, ASTM F2194 and ASTM F2933
Complies with AAP Safe Sleep Guidelines
Mesh Crib Walls Reduce Overheating
Not Available
Yes

Other Considerations

Rental Option
Not Available
Yes
30-Day Free Trial/Money Back Guarantee
Yes
Yes
---
The Verdict: Cradlewise vs SNOO Smart Bassinets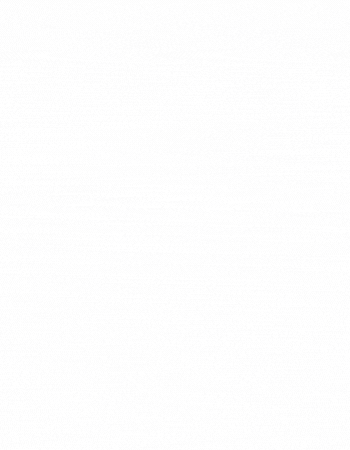 Choosing the right bassinet for your baby is a big decision, but it's also one that can be made easier by considering which features you need and how often you'll use the device. The Cradlewise and SNOO Smart both offer great options for parents who want to sleep better at night.
Both of these bassinets are designed with rocking motions for soothing purposes, but they have different methods of achieving this-the SNOO imitates the motion a baby experiences while inside its mother's womb as well as what it was like in mother's womb; whereas Cradle Wise uses that bouncing motion and adjust as babies become fussier.
If we had to choose between them though, my pick would be the Cradlewise due to the fact that you can use it as a crib as well as a bassinet. I think Cradlewise also slightly edges out the SNOO with its included baby monitor and night vision.
However, if you are looking for a cradle that can prevent your baby from rolling and don't mind purchasing a crib later, the SNOO is a great product with many satisfied formerly sleep-deprived moms and dads.
Oh and if you want to check out even more options, go here next: Best Smart Vibrating Cribs to Soothe Babies to Sleep.
Enjoy your baby and sleep well!