As an Amazon affiliate, I earn from qualifying purchases. Learn more
I was thinking about getting an Echo Dot as a birthday gift for my friend's son who is turning 10 years old. I wanted to get him a gift that is age-appropriate, so I did some pretty extensive research on the differences between Echo Dot Kids vs Echo Dot.
If you simply want to know the main differences, here they are:
While they both sport Amazon's spherical design, only Echo Dot Kids Edition is available in two animal-themed designs (Panda and Tiger), plus it includes a longer 2-year warranty and a free subscription to Amazon Kids+ for a year. Moreover, only Kids Edition lets parents limit voice calling to specific contacts.
Echo Dot Kids vs Echo Dot 4th Gen: Head to Head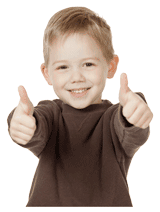 If you have children and are thinking about introducing them to the wonderful world of Amazon Alexa, this article is for you.
Got concerns?
Of course, you do. They're kids!
Alexa is pretty bright, and she gives kids the ability to listen to music, hear stories, play games, and much more. Plus, she makes an epic homework helper for kids and parents alike.
No question. Alexa is a big part of the reason 43 million Americans now own a smart speaker—a market that is projected to topple $30 billion by 2024 [Sources: Marketwatch and Edison Research].
However, there is some content out in Alexa-land that is NOT appropriate for children. And you don't want your kids ordering up an Uber—or 1,000 pizzas.
Yikes! In this article, I will outline the differences between Amazon Kids Echo Dot and Echo Dot (4th Gen).
📚 Related: Why is My Echo Dot Red?
---
Comparison Table: Echo Dot Kids vs Echo Dot 4th Gen
The following table shows a comparison of Echo Dot Kids vs Echo Dot [4th Generation].
Note: You can compare the Echo Dot Kids vs Echo Dot side-by-side on desktop computers and most tablets. If you are viewing this on your smartphone, you will see a separate table for each product.
For Older Kids and Adults
Colors
Charcoal, Glacier, Twilight Blue
Privacy
Microphone Off, Delete Recordings
Microphone Off, Delete Recordings
Dimensions
3.9" x 3.9" x 3.5" (100 x 100 x 89 mm)
3.9" x 3.9" x 3.5" (100 x 100 x 89 mm)
Privacy
Microphone Off, Delete Recordings
Dimensions
3.9" x 3.9" x 3.5" (100 x 100 x 89 mm)
For Older Kids and Adults
Colors
Charcoal, Glacier, Twilight Blue
Privacy
Microphone Off, Delete Recordings
Dimensions
3.9" x 3.9" x 3.5" (100 x 100 x 89 mm)
Last update on 09/17/2022 / Affiliate links / Images from Amazon Product Advertising API
landpet does a nice job in this video explaining the benefits of the new Echo Dot Kids vs Echo Dot 4th Gen.
Reed from SmartHomeSolver crushes it in his video explaining the benefits of Echo Dot 4th Gen vs 3rd Gen speaker:
---
Seven Kid-Friendly Differences
The Kids Edition offers seven key benefits over the standard version for kids and their parents or guardians who love them. The main differences between Echo Dot Kids vs Echo Dot 4th Gen are detailed below.
Difference #1: Parental Controls
The Echo Dot Kids vs Echo Dot comes with a ton of features geared toward parents to give them more control over the content that kids are exposed to. These include the ability to:
Set daily time limits
Review your child's activity
Automatically filter explicit songs
Select the best music services for your child
There is a special parent dashboard that lets parents or guardians log in to adjust settings and review a child's activity. See difference #4 below.
Amazon has a great FAQ here that explains how FreeTime and Alexa work together to protect your child's privacy.
Difference #2: Kid-Friendly Designs and Colors
In comparing the Echo Dot Kids vs Echo Dot 4th Gen the most obvious is the animal-themed designs with the kids' speakers. These brighter kid-friendly color options include the fun Tiger and Panda design choices.
I'm not sure why, but these animal themes remind me of Blues Clues for some reason. Who do like better Steve or Josh? They both sported equally bad striped shirts!
#teamsteve
Difference #3: Amazon Kids+
Echo Dot Kids Edition includes a one-year Amazon Kids+ (formerly FreeTime Unlimited) plan that has tons of kid-friendly content.
Kids+ includes thousands of age-appropriate songs, hundreds of Audible books [like Beauty and Beast, Tom Sawyer, Peter Pan], games [like Name That Animal, Disney Personality Quiz], and activities [like The Queen's Mathematician, Batman's Heroic Adventures, Disney Sing-a-long] for kids of all ages.
Plus, you get special content from networks that kids already love like Disney and Nickelodeon.
Echo Dot Kids vs Echo Dot: Difference #4: Parent Dashboard
OK, so for parents comparing Echo Dot Kids vs Echo Dot, this is where the differences really stand out.
Kids Edition with Kids+ includes a Parent Dashboard that lets mom, dad, or guardian monitor use and commands greater control over the content.
While all Echo devices support some degree of parental control, the dashboard available with the Kids+ subscription makes monitoring use easier.
For example, you can pause content, limit the content to PG-13 or lower, or schedule Alexa on and off-hours [so the kids can't keep talking to her after bedtime], You can also put restrictions on online ordering.
Difference #5: Kid-Friendly Documentation
The next difference between the Echo Dot Kids vs Echo Dot 4th Generation [and 2nd Gen] smart speakers is the documentation. The Echo Dot Kid's Edition comic-book-style documentation is appropriate even for the youngest of readers.
Difference #6: Longer Warranty
Amazon brilliantly extended the warranty for the Kids Edition. They know that kids break stuff. And more parents will buy Dot Kids with additional peace of mind.
Amazon's generous, two-year "Worry-Free Warranty" ensures that the Echo Dot will be replaced even if the kids break it one year and 364 days from now.
This is waaaay better than the 30-day limited Echo Dot warranty.
Difference #7: Voice Calls
Finally, the Echo Dot Kids Edition will let you customize who your kids can call from their list of available contacts.
It works with Amazon Kids+ so you can limit calls to only "Grandma, Dad, Mom, or Uncle Tim."
This is a great new feature that can go a long way to address privacy concerns with these devices. Also, speaking about privacy, you and your child also always have the choice to turn off the microphone which works on both Echo Dot Kids vs Echo Dot.
---
What About Sound Quality
When comparing the sound quality of the standard Echo dot vs Kids Edition echo speaker which one of these smart home devices takes the first prize? Well if you had asked me about the previous model of the Echo Dot Kids edition I would have said the grown-up version sounds better. In fact, previous versions of the Kids Edition sounded pretty bad.
I would avoid buying the older model of the Kids Edition for this reason and with the price difference being margin you may want to avoid older Echo Dots altogether (including the 3rd generation Echo Dot).
With Amazon's update to the child-friendly smart assistant. including the 1.6-inch speaker and 0.8-inch tweeters, the Amazon Echo Dot Kids Edition Alexa speaker sounds just as good as the grown version in my opinion.
If you want more premium sound, check out this article I wrote about the Echo Plus, Echo Studio, and Echo Sub.. And if you a kid-friendly Alexa with a screen, check out the new Amazon Echo Show Kids edition.
📚 Related: 5 Ways To Improve Alexa Sound Quality
---
What Kids Can Ask Alexa [Examples]
There are literally hundreds of games, activities, stories, and much more through the FreeTime Unlimited trial. The Alexa voice assistant has some great skills for kids built-in natively too.
Today's Parent has a great list of 30 fun things that kids can ask Alexa.
Here are some of my favorite examples of voice commands kids can ask Alexa using the wake word:
Just say: Alexa, Read me a Dinosaur Story.
Ask: Alexa, Do you know any jokes about bunnies?
Say: Alexa, Open Disney Stories.
Ask: Alexa, Can you play Kids Hits playlist?
Or: Alexa, Open SpongeBob Challenge.
Say: Alexa, Play True or False.
OK, one more. Ask: Alexa, How do you spell pterodactyl? [Yes, I needed to ask her too.]
---
Is It Worth Upgrading From a 3rd-Gen Kids Edition?
In a word, upgrading to the fourth generation is worth it YES. If you already bought the 3rd generation of the Kids Edition, you may have noticed that it sounds a bit "tinny" in comparison to the newer-gen smart speakers.
To me, this is worth the upgrade for this reason alone. The new design just sounds better. This counts double if your kid likes music or if you have included the speaker as part of multi-room music setup. Also, the color choices are cooler too [although I did like the punch red color from the older model].
Generally speaking, the features are pretty much the same when comparing Echo Dot Kids vs Echo Dot. What the newer model gets you is the updated design and latest [better sounding] generation of the technology from Amazon.
---
How To Set Up Echo Dot Kids Edition
Setup is essentially the same for both devices using the Alexa App. It's super simple. You just plug in the Echo and do what Alexa tells you. Listen to her instructions and follow the prompts in the app.
You no longer need to "pair" the device with your network. Alexa just finds it automatically.
For the Kids Edition, you have some additional options to set up parental controls. If you have trouble with setup, get the kids to help! ?
You can feel free to reach out to me as well.
---
Best for Youngsters: Echo Dot Kids Edition
Because of the benefits stated earlier, when comparing Echo Dot Kids vs Echo Dot, the Kids Edition really is the best choice for the younger set.
The actual age range is really going to depend on the developmental needs and maturity of your child. The Echo Dot Kids Edition might be a hard sell to a 15-year-old, but it really depends on your kid.
---
Best for Older Kids [and Adults]: Echo Dot
Amazon's recent improvements to the design and sound of the Echo Dot 4th Generation [now with a cool LCD clock] smart speaker make this our choice for older kids and adults.
---
Echo Dot Kids vs Echo Dot – Your Turn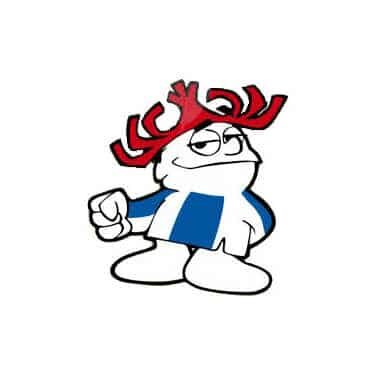 We hope you found our review and comparison of the Echo Dot Kids vs Echo Dot helpful.
Do you plan on buying a Kids Edition of the Echo Dot for your kiddos? If so, which color do you like best?
I really did have a thing for the Punch Red one in the previous generation- sad to see it go. I'll leave the Hawaiian Punch guy here for nostalgia reasons.
Or maybe your kids are older, and you are thinking of getting the standard version of the Dot?
Please let me know by leaving a comment below. I would love to hear from you.
Oh, and if you could please social share this using the buttons at the top and bottom of the page if you found it useful. Thank you for your support!
---
If You Thought This Was Good…
If you enjoyed this review of Echo Dot Kids vs Echo Dot, you might also like these articles: