We're an affiliate. As an Amazon Associate, I earn from qualifying purchases. Learn more
Alexa Halloween Skills 2020🎃: Looking for even more spooky things to ask Amazon Alexa this Halloween?
Well, fire up your jack o' latern, because we've got the Scooby-licious skills you need.
First there was our hallmark post, 9 Spook-tacular Things to Ask Alexa this Halloween. Now, we are 'thrilled' to bring you even more Echo Halloween skills.
You wouldn't want to be caught dead without them.


AND, if you are using the Halloween Countdown skill, you already know the big day is almost here!
Don't forget to pick up a costume for Alexa as well.

Bring on the New Alexa Halloween Skills
Fun fact: Did you know that Halloween is also known as Hallowe'en, All Hallows' Eve, All Saints' Eve, or Allhallowe'en? Thanks Wikipedia. 😉
OK, on to the Alexa Halloween skills! You can get them on any Amazon Echo device, and all of them are completely free (the skills not the devices sadly).
Cue up the evil laughter! (Yes, again.)
Hoo Hoo.
HA.
HA.
HA!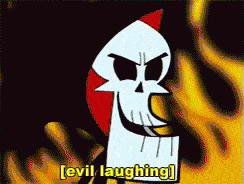 #1 Scooby Doo Mystery Inc. Theater
Jinkies! If you love Scooby Doo as much as we do (fun to say), you will love  Scooby Doo Mystery Inc Theater.
It is a totally interactive and immersive storytelling experience.
A creepy sounding narrator guides you through the plot while you help Scooby, Shaggy, Velma, and the rest of the gang solve the ultimate theater mystery.
While Alexa wimps out saying, "I don't like ghosts so I am going to sit this one out," you should be more brave!
Why?
Halloween is even more fun with Scooby and friends.
Tip: You'll need to pay careful attention to the story and choose your answers wisely to solve the mystery.
Just ask:
"Alexa, enable Scooby Doo Mystery Theater."
Here is the first 10 minutes of Scooby-Doo! Pirates Ahoy. Man, do I love pirates.
#2 Spooky Halloween Stories
Each year on our annual father-son camping trip with a bunch of highly skeptical teenagers, I am in charge of telling the ghost stories.
Man, I sure wish I knew about this skill before last summer's "Monkey's Paw" debacle.
In Scary Tale, you open up a crypt to hear a short story that is customized with you or a friend's name. But don't say I didn't warn you, these are some SCARY stories.
Therefore, this gets our PG-13 rating.
"Not far from your house, Tim, is a hidden well….."
Zoikes.
If you dare, just ask:
"Alexa, enable Spooky Halloween Stories."
#3 Radio Fear
The next item on our list of Amazon Echo Halloween skills for 2020 is also one for the more-mature Halloween set.
It's appropriately called Radio Fear.
Radio Fear is a compilation of the best horror podcasts and tales of the strange, weird, and supernatural from around the Internet.
There are new episodes every day. A few examples of programs are: Lore, Welcome to Night Vale, The NoSleep Podcast, and Snap Judgment Presents: Spooked.
Just say:
"Alexa, Open Radio Fear."
If at any point, things get too scary, you can say:
"Alexa, Next."
And she'll move on to the next program.
Yikes, I'm seriously starting to get spooked now. Let's make our last few skills more kiddo friendly.
#4 Clean Halloween Jokes
Next on our list of best Amazon Echo Halloween skills for 2020 is the Clean Halloween Jokes skill.  And, it lives up to its billing.
Q: What kind of plate do bone skeletons eat on?
A: Bone china!
Mic drop.
Just say:
"Alexa, Enable Clean Halloween Jokes."
You can also just say:
"Alexa tell me a Halloween joke."
However, we think the jokes that come with this skill are spook-tacularly cornier.  😉
#5 Halloween Sounds
In our previous Halloween post, we told you about a skill called Spooky Halloween Sounds.
This is similar skill, but YOU get to choose the sound you want Alexa to play. A few examples are Bubbling Cauldron, Haunted House, and our favorite, Reign of Terror!
These sounds are most likely fine for children past toddler age, but we'll give this one a PG-7 or 8 rating.
Still, I would suggest reviewing any of the skills listed here before enabling them for your kiddos.
If it passes the test, just say:
"Alexa, Enable Halloween Sounds"
Then
"Play Reign of Terror"
#6 Trick or Treat
Trick or Treat is a fun-for-all-ages Halloween adventure.
Your Halloween journey starts with your next-door neighbor (mine would not, LOL).
You approach the house, ring the doorbell, and something in front of you makes a sound. What is it? A lion! Oh no!
What do you want to ask the lion?
The idea is to say "Trick or treat" in response to each of Alexa's questions, but she will proceed regardless.
This is a fun for all ages game that you can replay anytime. Try earning achievements by seeing how many lifetime treats you can get.
Note: Alexa may try to sell you some treats. Just tell her no; the game is free to play.
"Alexa, Play Trick or Treat"
#7 Halloween Feel the Pressure
Welcome to the dungeon! In Feel the Pressure Halloween Edition, you address spooky questions based on a letter of the alphabet.
For example:
What "V" is an undead creature who sleeps in coffin during the day and ventures out to drink blood at night?
Man, this is hard. Any ideas?
Here a tip on Feel the Pressure Halloween Edition from Amazon's skill page:
This game is best enjoyed in the dark.
And here are a few testimonials:
"I thought I was fiendish, until I played Halloween Feel the Pressure!" – Count Dracula
"Even I was shocked by the answers!" – Dr. Frankenstein.
"Some of the questions are really hairy!"- A. Werewolf.
Just say:
"Alexa, Enable Halloween Feel the Pressure."
Bonus Skill for Little-uns: Spooky Says
Another skill totally appropriate for even the littlest goblins and witches is Spooky Says.  A twist on Simon Says, you need to listen and only do the activities that Spooky says.
Spooky will have you (er, I mean your children) cackling like a witch, stomping like an ogre, or standing on one pirate leg in no time.
But ONLY do those things that Spooky says; otherwise, you're OUT!
Just say:
"Alexa, Enable Spooky Says."
Editor's note: This skill seems a little buggy, but we like it just the same.
Alexa Halloween Skills 2020 – Please Social Share
We hope you enjoyed our article and you found some 2020 Amazon Echo Halloween skills that really freak you out.
We also hope you score lots of Skittles, Kit-Kats, and Reese's trick or treating this year.
No rocks! Like our good friend Chuck here:
Do you have a favorite Halloween skill?  Let us know by leaving a comment below.  Oh, and if you could please share this using our social media links, we promise we won't send any zombies after you.
Have fun!
Want Even More Spooky Alexa Halloween Skills
If you want even more spooky Alexa Halloween Skills, don't miss our epic post, 9 Spook-tacular Things to Ask Alexa This Halloween.
😉
We even cover one the best Alexa Halloween skill of all time – Spooky Scream!
Don't Have Alexa Yet?
Well, what are you waiting for?  If you order one today, you may very well have it in time for Halloween.
You can see more Echo devices on Amazon here.
Or you can read our review of some great Amazon Alexa devices here.

---
About the Author
Tim Brennan, Technical Writer & Blogger
Tim Brennan [a.k.a. "Tec Timmy"] is a senior technical writer with over 20 years of experience writing for companies and organizations in and around Greater Boston, including GE and MIT. In addition to actively writing for this smart home blog, Tim is also a regular contributor over at UniversalRemoteReviews.com. Tim holds a BA in Journalism from Northeastern University. Brennan is a father to two sons, an active blogger, a Star Wars nut, and loves a good taco🌮. There is a strong chance he is developing a crush on Amazon Alexa. You can learn more about Tim here.