Affiliate Disclosure
As an Amazon affiliate, I earn from qualifying purchases.
Look no further; your Amazon Alexa Halloween Skills are right here! 🎃
Are you searching for some fun things to ask Alexa for the Halloween season? Or perhaps you're in the market for some spooky skills to explore the awesome new Amazon Echo product line, just announced last week?
Well, my little pretty, you've come to the right place.
Without further ado, here are my picks for the 17 best Amazon Alexa Halloween Skills of 2022:
You can click any link in the list above to jump down to a specific skill. BUT, you don't want to miss my spook-tac-u-lar intro!
---
The Best Part About Halloween
Ah, Halloween…the time of the year when it is absolutely acceptable—even encouraged—for you to act a little freaky.
Trick or Treating…
Bobbing for Apples…
Dressing up like your favorite superhero (Iron Man!!) or your least favorite President…[ahem, we won't go there].
Best of all?
You get to ask Amazon Alexa some spectacularly spooky things—with my list of the 17 best Alexa Halloween skills!
🎃 Related: 43 Scary Things to Ask Alexa (#7 is Creepy)
---
Alexa Halloween Skills: New Skills This Year
Looking for even more spooky things to ask Amazon Alexa this Halloween?
Well, fire up your jack-o'-lantern ?, because we've got the Scooby-licious skills you need.
If you can't already tell, I am 'thrilled' to bring you even more Echo Halloween skills year.
You don't want to be caught dead without them.
In addition to my favorite classic Spooky Scream, I've added some cool new skills that even feature—you guessed it—everyone's favorite ghost-busting dog, Scooby-Doo!
AND, if you are using the Halloween Countdown skill, you already know that All Hallows Eve is almost here!
Don't forget to pick up a costume for Alexa to go trick-or-treating as well.

Or maybe you will want to trick-or-treat in human form this year ?
---
Alexa Halloween Skills: Fun Facts
Fun Fact #1: Did you know that Halloween is also known as Hallowe'en, All Hallows' Eve, All Saints' Eve, or Allhallowe'en? Thanks, Wikipedia. 😉
Fun Fact #2: Here's another fun fact: you can get these skills on any Amazon Echo device [links over to Amazon].
AND
Fun Fact #3: All of these skills are completely free (not the devices, sadly).
Cue up the evil laughter! (Yes, again.)
Hoo Hoo.
HA.
HA.
HA!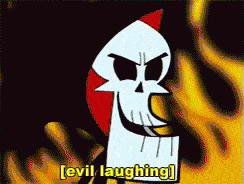 OK, enough – and on to my top Alexa Halloween skills!
---
No. 1 – Spooky Scream
This is absolutely #1 on my kids' and my list of favorite Alexa Halloween skills. Be warned: it can scare the heck out of you [or a friend] if you're not careful.
How so?
Spooky Scream lets you set a timer in seconds or minutes before Alexa plays a random, blood-curdling scream!
This can be a great way to prank a friend, spouse, or loved one, especially if you know they will be home alone.
Just ask:
"Alexa, open Spooky Scream."
WARNING: Do not use this on anyone who scares easily — or who has a weak heart!
Told ya…now that's spooky!
---
No. 2 – Halloween Countdown
Coming in at number 3 on my list of Alexa Halloween skills is Halloween Countdown.
Do your "kids" get excited during the All Hallows Season in anticipation of the Big Day?  Well then, this essential skill lets everyone know how many days are left until FREE-CANDY-GO-TIME!
Looking into my crystal ball, I can see your dentist cracking an evil smile already.
Just ask:
"Alexa, how many days until Halloween."
---
No. 3 – Ambient Visions Halloween Series
Initially created for owners of the 1st Gen Echo Show, this Halloween screensaver has been the perfect way to get you in the "spirit" of All Saints Day.
It started with the Zombie Walk Screen Saver you see below.
And then a ton of additional Halloweeny screen savers were added. These include Mad Pumpkins, Scary Cat, Walking Dead, Cemetary Scene, Haunted House, and several other spooky themes.
Best of all?? The audio can be set to loop for a long while so it could add some hair-raising ambiance at your Halloween party or if you want to pipe out the audio on Halloween night. Eeeeeek!
Oh, this will work on non-screened devices as well if you just want to listen to creepy audio for each theme.
Here's what one of the Zombie-themed screen savers look like on my Echo Show 2nd Generation. You can click the Play button in the center of the video to play it right here.
To enable:
Tap the icon above to view the Skill at Amazon.
Click the Enable Skill button.
Say: "Alexa, start Ambient Visions."
You may need to tap an icon on the screen of your Echo Show or Spot.
Enjoy the show!
---
No. 4 – Halloween Jokes
If you enjoy bad jokes as much as I do (pirate jokes are my favorite), then you will love no. 4 on my list of Alexa Halloween skills.
It does exactly what it the name implies.
Just ask:
"Alexa, open Halloween jokes."
Then, get ready for one of the worst Halloween jokes you've ever heard in your life!
Spoiler alert:
Q: What kind of dessert does a ghost like?
A: Ice-scream!
Here's a pirate equivalent (sorry can't resist):
Q:  "What did the pirate say on his 80th birthday.
A: Aye matey!
(Get it??? I'm 80.  LOL.)
---
No. 5 – Scary Halloween Facts
Number 5 on my list of Alexa Halloween skills is another skill whose name lives up to its billing!
First, enable the skill in your Alexa App.
Then, just ask:
"Alexa, open Scary Halloween Facts."
And, Alexa will herald a fun fact about the holiday-like why the primary Halloween colors are orange and black.
I found this one to be good fun for all ages, and I learned a thing or two.
Also, if you are interested in learning even more about Halloween —
Just ask:
"Alexa, what is Halloween."
OR
"Alexa, what is the history of Halloween."
---
No. 6 – Halloween Music
You can go ahead and fire the DJ you hired for your Halloween party this year.
Perfect for all you "Ghost Busters" who like nothing more than a good "Monster Mash," Halloween Music is sure to get your Halloween party started right this year.
To enable:
Tap the icon above to visit the page for the skill on Amazon.
Click the Enable Skill button.
Say: "Alexa, open Halloween Music."
Say: "List tracks."
Say: "Play [name of track]," e.g., Play Dancing Skeletons [my favorite!].
And Alexa will rock you out to an eclectic mix of some of the weirdest Halloween songs you have surely never heard up until now, including "Scary Jingle Bells."
---
No. 7 – The Mystery of the Haunted House
If you are old as sin like me, you may remember MS-DOS-based role-playing games. They were popular in the late 70s/ early 80s. In Zork, for example, you might be prompted with a question like:
"You are alone in the forest. There is a castle in the distance. What do you want to do?"
Well, Haunted House is kind of like that.
Alexa asks you a series of questions, and you decide on how you want to make the next move.
Although instead of being in the forest or open field, you are moving room by room through a super creepy haunted house!
A word of caution, however, there are spooks, ghosts, and goblins at every turn, so move about at your own peril. (Que up the ominous laughter: HA…HA….HA).
Just ask:
"Alexa, open Haunted House."
This is another one my favorite Alexa Halloween skills.
---
No. 8 – Ghost Detector
Great for kids, No. 8 on my list of Alexa Halloween skills is Ghost Detector!
This skill provides a virtual world filled with spirits, ghosts, and beings from beyond.
Similar to "Poke-mon Go," you can capture spirits and collect Ghost Bux [love it].  I just caught a "level-four sensitive blue ghost."  Cool.
The skill in the Alexa app says you are limited to capturing one spirit a day, but we managed to capture an embarrassing number of other-worldly beings in the past ten minutes.
Just ask:
"Alexa, launch Ghost Detector."
Note: You may need to enable the skill in your Alexa App before you can play.
---
No. 9 – Spooky Halloween Sounds
This is one of those Alexa Halloween skills that is great for The Big Night, especially if you start running low on candy.
Just put your Echo device by the door and Alexa will play a variety of VERY spooky sounds and music.
From howling wind to moaning zombies, with a few creaking doors and screams thrown in for good measure, this skill would surely make Vincent Price [creepy guy at the end of Michael Jackson's Thriller] proud.
First, enable the skill in your Alexa app.
Then, just ask:
"Alexa, start Spooky Halloween Sounds."
---
No. 10 – Scooby Doo Mystery Inc. Theater
ROOOOB-IE, ROOOOOB-IE, ROOOOOOO!
Now, that I got that out of the way….
Jinkies! If you love Scooby-Doo as much as we do (fun to say), you will love Scooby-Doo Mystery Inc Theater.
It is a totally interactive and immersive storytelling experience.
A creepy-sounding narrator guides you through the plot while you help Scooby, Shaggy, Velma, and the rest of the gang solve the ultimate theater mystery.
While Alexa wimps out, saying, "I don't like ghosts so I am going to sit this one out," you should be braver!
Why?
Halloween is even more fun with Scooby and friends.
Tip: You'll need to pay careful attention to the story and choose your answers wisely to solve the mystery.
Just ask:
"Alexa, enable Scooby-Doo Mystery Theater."
Here are the first 10 minutes of Scooby-Doo Pirates Ahoy! Pirates Ahoy. Man, do I love pirates.
This is probably one of the coolest Alexa Halloween skills out there.
---
No 11 – Spooky Halloween Stories
Each year on our annual father-son camping trip with a bunch of highly skeptical teenagers, I am in charge of telling the ghost stories.
Man, I sure wish I knew about this skill before last summer's "Monkey's Paw" debacle.
In Scary Tale, you open up a crypt to hear a short story that is customized with you or a friend's name. But don't say I didn't warn you, these are some SCARY stories.
Therefore, this gets our PG-13 rating.
"Not far from your house, Tim is a hidden well….."
Zoiks!
If you dare, just ask:
"Alexa, enable Spooky Halloween Stories."
---
No. 12 – Paranormal Podcast
The next item on our list of Amazon Alexa Halloween skills is also one for the more mature Halloween set.
It's called Paranormal Podcast.
Paranormal Podcast is a compilation of the best paranormal podcasts and tales of the strange, weird, and supernatural from around the Internet.
Jim Harold interviews the biggest names in the paranormal world to discuss ghosts, UFOs, weird creatures, and more supernatural subjects! Guests have included George Noory, and Josh Gates. Erich von Daniken, Dr. Raymond Moody, and many more!
Just say:
"Alexa, Open Paranormal Podcast."
If at any point, things get too scary, you can say:
"Alexa, Next episode."
And she'll move on to the next program.
Yikes, I'm seriously starting to get spooked now. Let's make our last few skills more kiddo friendly.
---
No. 13 – Clean Halloween Jokes
Next on my list of best Amazon Alexa Halloween skills is the Clean Halloween Jokes skill.  And it lives up to its billing.
Q: What kind of plate do bone skeletons eat on?
A: Bone china!
Mic drop.
Just say:
"Alexa, Enable Clean Halloween Jokes."
You can also just say:
"Alexa, tell me a Halloween joke."
However,  we think the jokes that come with this skill are spook-tacularly cornier.  😉
---
No. 14 – Halloween Sounds
Earlier, I told you about a creepy little skill called Spooky Halloween Sounds.
This is a similar skill, but YOU get to choose the sound you want Alexa to play. A few examples are Bubbling Cauldron, Haunted House, and our favorite, Reign of Terror!
These sounds are most likely fine for children past toddler age, but we'll give this one a PG-7 or 8 ratings.
Still, I would suggest reviewing any of the skills listed here before enabling them for your kiddos.
If it passes the test, just say:
"Alexa, Enable Halloween Sounds"
Then
"Play Reign of Terror"
OK, on to #15 in my list of Alexa Halloween skills!
---
No. 15 – Trick or Treat
Trick or Treat is a fun-for-all-ages Halloween adventure.
Your Halloween journey starts with your next-door neighbor (mine would not, LOL).
You approach the house, ring the doorbell, and something in front of you makes a sound. What is it? A lion! Oh no!
What do you want to ask the lion?
The idea is to say "Trick or treat" in response to each of Alexa's questions, but she will proceed regardless.
This is a fun-for-all-ages game that you can replay anytime. Try earning achievements by seeing how many lifetime treats you can get.
Note: Alexa may try to sell you some treats. Just tell her no; the game is free to play.
"Alexa, Play Trick or Treat"
---
No. 16 – Halloween Feel the Pressure
Welcome to the dungeon! In Feel the Pressure "Halloween Edition," you address spooky questions based on a letter of the alphabet.
For example:
What "V" is an undead creature who sleeps in a coffin during the day and ventures out to drink blood at night?
Man, this is hard. Any ideas?
Here a tip on Feel the Pressure Halloween Edition from Amazon's skill page:
This game is best enjoyed in the dark.
And here are a few testimonials:
"I thought I was fiendish until I played Halloween Feel the Pressure!" – Count Dracula
"Even I was shocked by the answers!" – Dr. Frankenstein.
"Some of the questions are really hairy!"- A. Werewolf.
Just say:
"Alexa, Enable Halloween Feel the Pressure."
---
No. 17 – Spooky Says
Last but not least on my list of Alexa Halloween skills is another one for your little ghouls.
This skill is totally appropriate for even the littlest goblins and witches.  It's called Spooky says. A twist on the classic board game Simon Says, you need to listen and only do the activities that Spooky says.
Spooky will have you (er, I mean your children) cackling like a witch, stomping like an ogre, or standing on one pirate leg in no time.
But ONLY do those things that Spooky says; otherwise, you're OUT!
Just say:
"Alexa, Enable Spooky Says."
Editor's note: This skill seems a little buggy, but we like it just the same.
---
Alexa Halloween Skills: Creeped Out Yet?
I sincerely hope you enjoyed my review of 17 of the coolest Alexa Halloween skills out there.
Do you have a favorite Halloween skill that I  missed?  Do you plan to try any of the skills listed here? Please let me know by leaving a comment below.
More importantly, what's your favorite Halloween candy? I'm partial to Dots and Gobstoppers.
Like and share — if you dare!
Happy Halloween!
---
More Helpful Alexa Guides
If you enjoyed this post about Alexa Halloween skills, you might also like some of these articles:
---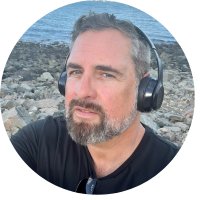 Tim Brennan, a tech blogger and host of the @TecTimmy YouTube channel, writes about smart homes at oneSmartcrib, home theaters at UniversalRemoteReviews, and AI in writing at Writeinteractive. He holds a Journalism degree from Northeastern University and has covered technology for three decades. He lives on the ocean in Nahant, Massachusetts.