Affiliate Disclosure
As an Amazon affiliate, I earn from qualifying purchases.
In this post, I am proud to bring you nine chill Amazon Alexa summer skills that you can use to make your summer more fun and enjoyable.  I'll cover the best skills for creating a summertime music playlist, grilling out, getting a better beach report, making epic cocktails, and more.
Oh Oh, It's Magic
T
o quote the 80s rock song by the Cars "Magic:"
Summer, it turns me upside down 
Summer, summer, summer
It's like a merry go round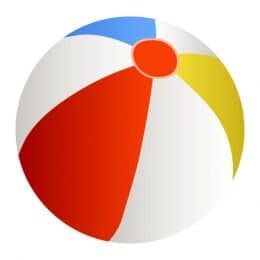 After a long winter and mild (and rainy) spring, I am more than happy to jump on the summer merry go round with the Cars this year.
And what better way to get in the magic of summer with some cool skills for everyone's favorite AI, Amazon Alexa.
From the beach to the pool to your backyard BBQ, we've got the skills to help you really make a splash this summer.
So mix yourself a mojito [see below] and get ready to yell….
CANNONBALL!!!!
Let's go!
---
1. Create a Summer Playlist
One of the coolest things you can do Alexa is playing music using your favorite streaming media service. I tend to favor Pandora because I have already created a lot of playlists for that app. However, Alexa is also compatible where is nearly every streaming music service out there, including Amazon Music, Apple Music, Deezer, Gimme, iHeartRadio, SiriusXM, Spotify Premium, Tidal, TuneIn, and Vevo. Now that summer is here, why not pump up the jam with an EPIC summer playlist.
Here are 12 of my favorite summer songs that you might want to add to your list as well.
The Tide is High by Blondie
Summer Wind by Frank Sinatra
Margaritaville by Jimmy Buffett
Under the Boardwalk by the Drifters
Hot Hot Hot by Buster Poindexter
Cherish by Kool & The Gang
Summertime by DJ Jazzy Jeff and the Fresh Prince
Summertime Summertime Nocera
Vacation by the Gogos
Sailing by Christopher Cross
Cruel Summer by Banarama
Summer of 69 by Bryan Adams
If you just want to chill out on the beach, and you have Pandora, create a station called "How to Save a Life radio" (based on the song by the Fray).  This is my go-to for summer chill-axin. The station features lots of classic soft rock songs.
Bonus alert!
"Alexa, play Steel Drum music on the Everywhere Group."
Nothing says summer vacation like the sound of a steel drum band. We now be jammin' 'mon.
Don't have an Everywhere group?  Learn how to set up Alexa multi-room music here.
---
2. Find a Local Ice Cream Parlor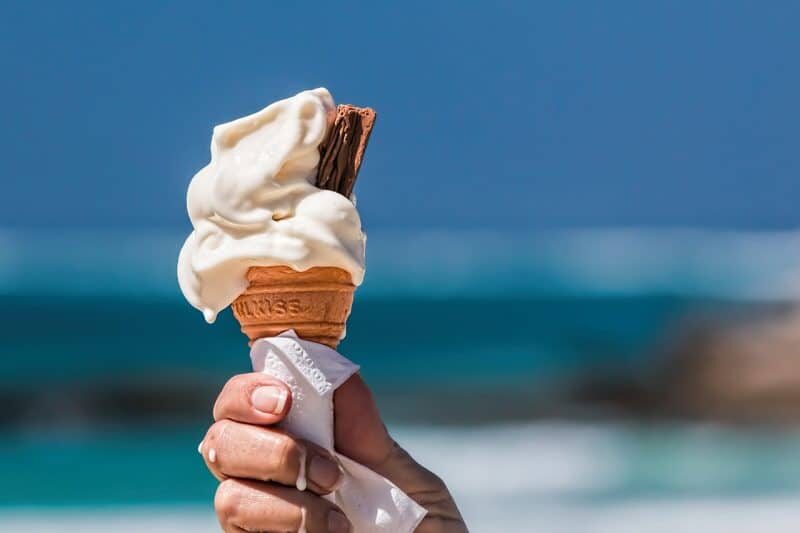 I scream, you scream, we all scream for ice cream.
Indeed.
I recently went to one of those Froyo places with my friend Patty.  You know the kind where they have a million flavors of frozen yogurt and four thousand toppings.  I always end up overdoing it with the toppings.
And the fro-yo?.
On top of my four fro-yo flavors, I put Reeses pieces, Reeses cups, cherries, chocolate chips, hot fudge, whipped cream, and one Swedish fish!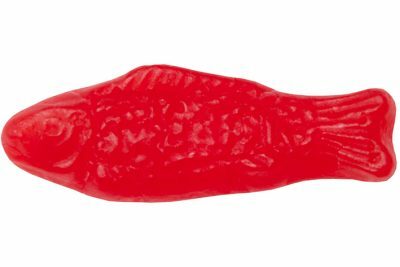 Yum.
Did you know you can ask Alexa to help you find the nearest ice cream shop to you?
Just ask: "Alexa, where is the nearest ice cream shop."
---
3. Get the Summer Weather [That Matters]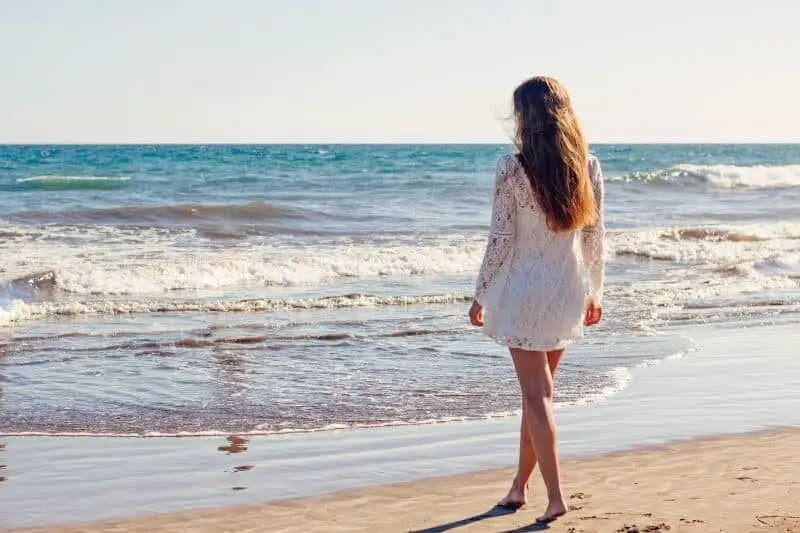 In the summer, what's going on with the weather is huge.  I mean, it could make or break your plans for the upcoming camping trip, a day at the beach, or even rain on your parade (literally). Sure, you can ask Alexa to get you your local weather forecast, but really?  That is SO 2018.
So, let's get serious about the weather this summer with these special weather commands:
"Alexa what's the hour by hour forecast."
"Alexa, will it rain today?"
"Alexa, what are the winds like today?"
"Alexa, what time is high tide in [location name] today?"
"Alexa, what is the U/V index today?"
Here's a little video that I put together that highlights 5 of my favorite skills listed here:
---
4. Light Up Your Summer Nights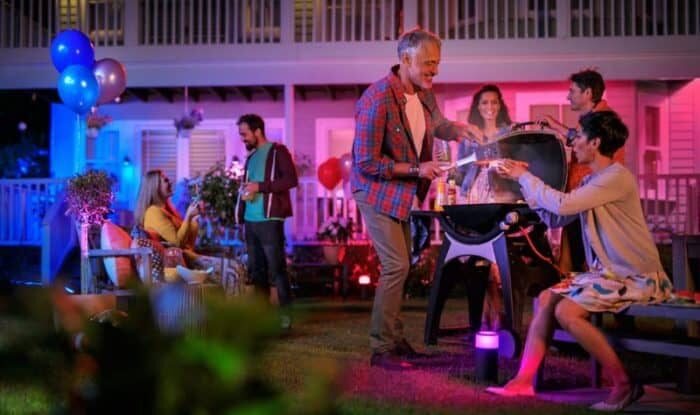 Smart bulbs.  The best invention. Ever.  I love my smart bulbs and using Alexa to control my lights. Every bulb in my apartment is now smart.
But did you know that you can also use Alexa to control your outside lights as well?
You can. And not just the light on your front porch, but the garden, patio, lawn, landscaping, and pool lighting too.
I recently wrote a post comparing the best smart outside lights for deck, lawn, pool, patio, and garden: you can read it here:  What Are The Best Philips Hue Outdoor Lights? [Calla vs Lily]
These lights look amazing and you can even synchronize them to your favorite music. I'm serious, check out that post if you want some cool outside lights.
---
5. Get Some Help Grilling Out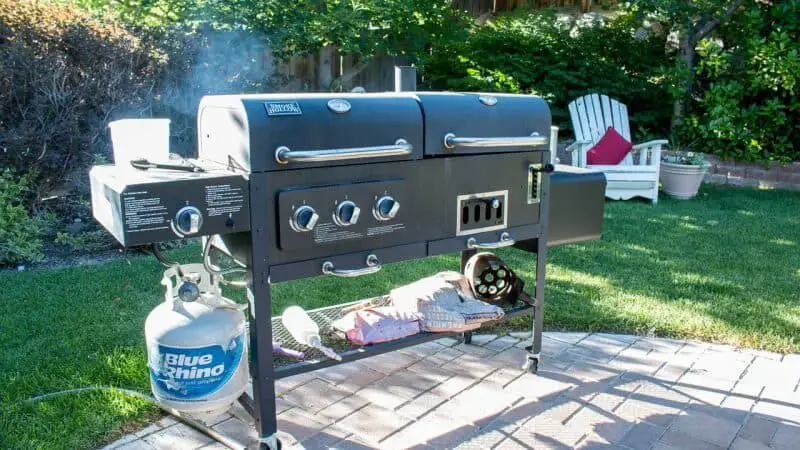 An Alexa skill that I use constantly is the timer feature.  This can come in especially handy when grilling out this summer.
For chicken breast for instance:
"Alexa set timer eight minutes."
Flip, then…
"Alexa set timer eight minutes."
Cooked to perfection!
Yeah, timers are cool but did you know you also get helpful cooking advice for the BBQ?
You can. It's true.
You can ask things like
"Alexa, How long do I cook shrimp on the grill?"
"Alexa, For how long should  I boil a lobster?
Did you know that Alexa can also come in handy before you even start cooking? She can. How?  You can ask Alexa to add items to your shopping list, or better yet, just add items to your Peapod cart and have someone bring the groceries to you.
Another cool way Alexa can help with grilling out is by using a connected meat thermometer.
The MEATER+165ft connected meat thermometer [links to Amazon] has two probes and one stake to ensure an accurate temperature reading. There's also an Alexa skill you can use to remotely monitor the temperatures.
And if you want to go all in, the Memphis Grills Advantage Plus Wood Fire Pellet Smoker will let you start and monitor your grill using an app and a wifi connection.
---
6. Play a Game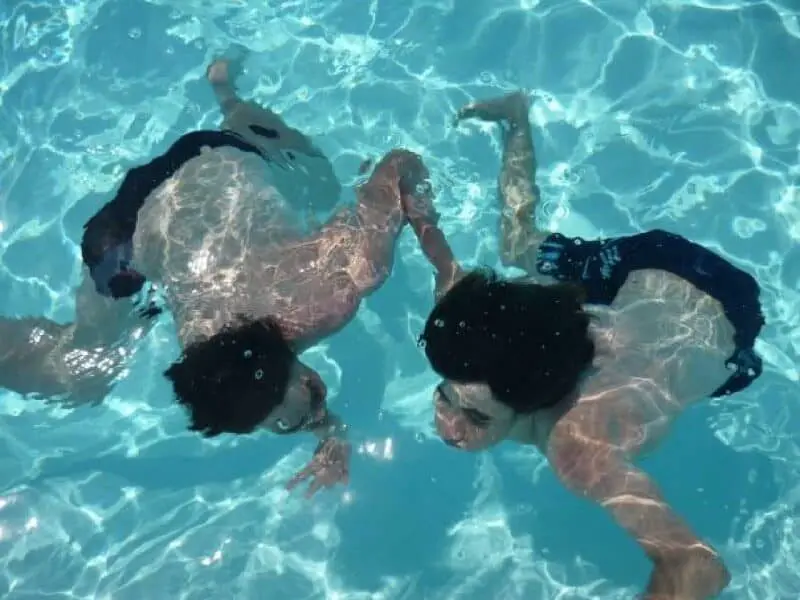 I think one of the dumbest games of all time is "Marco Polo."  You know, the game you play in the pool where "Marco" closes his eyes and yells Marco and then everyone else is supposed to yell Polo until some poor smuck gets tagged.  And then they become Marco.
You know Marco is always peeking and not playing fair.
Anyways, if you want to get dumb with Alexa try this:
Alexa, Marco!
And see what happens.
Thankfully, Alexa has some cooler games that are sure to be a bigger hit at your next summer pool party or cookout.
Here are a few:
Song Quiz
Song Quiz lets you choose a music decade and then Alexa will play seven clips from that decade. This is a great party game.  I absolutely rock at the 80s trivia version.
Tip: You can click on any of the colorful icons here to be taken to Amazon where you can enable the skill for your Alexa devices.
Question of the Day

Alexa will ask you a single trivia question in s variety of categories.
20 Questions
Alexa has you think of something like an animal (and then SHE ask a series of questions about the object and tries to get what it is). She beats me every time. Uncanny!
Jeopardy
This is based on the popular game show and is hosted by none other than Alexa Trebec.
---
7. Laugh a Little with Some Bad Summer Jokes
Anyone who knows me knows I am a big fan of really bad jokes.
Really bad jokes.
Especially pirate jokes. But I won't go there today. Instead, I'll stick with the summer theme.
Q: What did the little fish say , when she swam into the wall.
A: Dam.
See?  [You can't say I didn't warn you.]
Alexa and I are on the same page here for sure.  She knows a million really bad jokes, and some summer ones too.
Just ask
Alexa, do you know any summer jokes?
Alexa, do you know any jokes about ice cream?
Q: What's a cat's favorite treat in the summer?
A:  A "mice cream cone."
Bahahahaha!
Alexa, do you know any pirate jokes?  Arrr ?‍☠️!
---
8. Upgrade Your Summer Style
If you aren't familiar with the Echo Look, you're in for a bit of a shock.
Launched last year, this intelligent little AI device is billed by Amazon as your own personal style assistant.  If you own the look, Alexa can give you a second opinion on your summer outfit.
I need all the help I can get. LOL.
It works by taking head-to-toe photos and six-second videos of your outfit with the voice-activated camera. And then you can ask Alexa Alexa, how do I look?" for smart, specific, and fun styling advice.
You can see the latest pricing for the Echo Look on Amazon over here.
Pretty crazy.
Now go rock that beach party!
---
9. Make a Mojito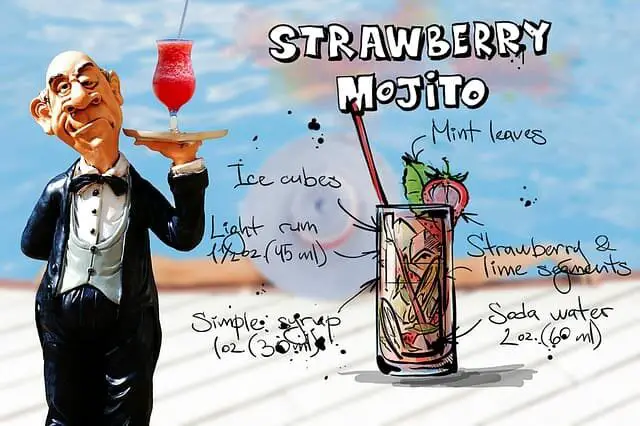 There's nothing better after a long day at the beach than a refreshing summer cocktail.
The Mojito is a summer standard and super trendy this year.
You can use any number of Alexa's bartender skills to get all sorts of summer drink recipes, including Daiquiri's,  Pina Coladas, Margaritas and more.
I like the Mixologist skill. It's less buggy than some of the other bartending skills that I have tried.
If you have an Echo Show, Alexa will display the instructions on the screen (easier than writing them down or trying to remember.
To enable the Mixologist Skill, just click on the button below (or you can simply ask Alexa).
Enjoy that mojito.  And cheers to an EPIC summer!
---
Amazon Alexa Summer Skills: Chill or Nill?
So, what do you think about my picks for Amazon Alexa summer skills?
Do you plan to use any of these skills this summer? Will you create a summer playlist or maybe ask Alexa for some help with grilling out?
I think the new UV index, wind, and tide watch weather features are super useful and cool.
How many Alexa devices do you own?
Do you like bad jokes like me?
Please let us know your thoughts by leaving a comment below.
---
Related Posts
If you enjoyed reading about these Alexa summer skills, you might also like some of our other posts about Amazon Echo devices and Alexa.  Here are a few summerish ones!
---
Please Like and Share
By the way, if you were able to get some value from this post, would you do us a huge favor and share it via your favorite social media channel ?. It just takes a few seconds using the colorful social media buttons along the top and bottom of this page.
It really helps us spread the word about our blog and gives us a little boost in Google rankings too.
Thanks for your support!
---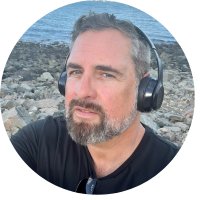 Tim Brennan, a tech blogger and host of the @TecTimmy YouTube channel, writes about smart homes at oneSmartcrib, home theaters at UniversalRemoteReviews, and AI in writing at Writeinteractive. He holds a Journalism degree from Northeastern University and has covered technology for three decades. He lives on the ocean in Nahant, Massachusetts.