Affiliate Disclosure
As an Amazon affiliate, I earn from qualifying purchases.
Want to know five 'cool' ways how to make a dumb ceiling fan smart? Do you want to add smart control to a ceiling fan so that it even works with Alexa or Google Assistant?
You've come to the right place.
Here are five ways you can make a dumb ceiling fan smart:
By the end of this post, I hope you will have a better understanding of your options (and be a "fan" of this blog).
---
Why a Smart Ceiling Fan?
N
ow, why on earth would you want to know how to make a dumb ceiling fan smart?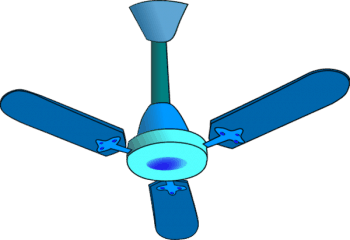 The answer: You are L-A-Z-Y. Don't worry. It's all good. I'm lazy too.😲 Haha.
But seriously, it just adds convenience for the same reasons as smart lights. Here are four reasons I can think of off the top of my head:
You can turn your fan on or off using an Alexa voice command.
You get more precise control over fan speed using your smartphone.
You want to put your fan on a timer.
Options exist where you won't need a separate smart home hub, smart switches or tricky electrical installations requiring a neutral wire.
You want to turn on the fan when your room hits a certain temperature.
You can conserve energy and save some money on your electric bill to boot!
If you are turning your lights on and off using Alexa, it seems archaic to use that cruddy remote with your ceiling fan or [gasp] a wall switch.
Home Ceiling Fan Market on Par with Smart Home Growth
According to this report from ResearchAndMarket.com, the global ceiling fan market is expect to grow at an annual CAGR of 4.3% from 10 billion to 12.9 billion in 2027. The report states that the demand for ceiling fans has been rapidly increasing due to the rising income levels of consumers and the increasing availability of electricity.
Couple this with Statistca's report that household penetration of smart devices will jump from 32.4% in 2020 to 52.4% by 2024, which equals many ceiling fans being automated.
Whether you are a smart home enthusiast or just looking for a great addition to your bedroom or living room, these five ways to make your dumb ceiling fan smart could be just the thing.
Here is a YouTube video summarizing the methods I cover in this blog. I will expand on these below.
---
Way #1: Convert An Old Fan with a Controller
The most cost-effective way to make a dumb ceiling fan smart is this RF converter hub from the leading fan controller company Bond.
While Bond (not James Bond) requires a radio frequency (RF) signal, most modern ceiling fans rely on an RF signal to operate.
If your fan came with a remote, it should work with Bond. The whole point of Bond is to convert your old ceiling fan into a smart ceiling smart.
This ceiling fan controller is probably the least expensive option for automating a regular ceiling fan and the best way to control it using your smartphone or voice assistant.
Why It's Cool
Designed for this exact purpose and compatible with both Alexa and Google Assistant, Bond lets you automate your dumb ceiling fan or fireplace at a relatively affordable price.
Check out this helpful video review from CNET:
Pros
Works with Alexa and Google Home for voice control.
Compatible with both iOS and Android smartphones.
Intuitive app lets you set schedules and more.
Works with fireplaces too.
Lets you control up to six compatible devices.
Cons
Will only work with fans that use an RF signal [i.e., have an existing remote].
Requires a Bond account.
Limited to fans and fireplaces.
---
Where To Buy It
Check price at Amazon
.
---
Way #2: Use a Hub and App
Since Logitech announced it would no longer be making the Logitech Harmony hub, the Broadlink RM4 Pro Hub and App combo is a good choice for a connected fan.
The RM4 will pretty much control anything that leverages IR signals, so if your fan came with a remote, you should be good to go.
You can then control the fan using the Harmony remote, Alexa, or smartphone. You can also set up routines that turn the fan on with other devices or at a certain time of day. If you pair the Hub with a smart thermostat, you can create a routine to turn the fan on when the room reaches a certain temperature. This is home automation at its best.
Why It's Cool
The Broadlink RM4 Pro hub and the app will not just control your ceiling fan, but it can also be used to control your entire smart home. You can set up routines to automate the fan using the built-in temperature sensor. It also works with Alexa and Google Assistant for voice control.
Video Review
Pros
Works with Alexa and Google.
Great smartphone app.
Controls other smart devices and home entertainment devices too.
Routines let you orchestrate activities across devices.
Temperature and humidity sensors can be used to automate starting and stopping of the fan.
Cons
Not compatible with Apple HomeKit
Can take some time to set up via the app.
Requires line of sight (LoS) to the devices to work.
---
Where To Buy It
Learn more about
Broadlink RM4 Pro at Amazon
.
---
Way #3: Install a Smart Wall Switch
GE makes a solid, smart fan switch called GE Enbrighten Z-Wave Plus that is designed for the sole purpose of making your dumb ceiling fan smart.
This, quite frankly, is one of the easiest ways go if your existing ceiling fan doesn't have an RF remote already. You could replace the fan outright, sure (I'll cover this next), BUT a smart switch will let you convert that dumb old or non-RF fan more cheaply.
The GE dedicated wall switch lets you control your fan using Alexa-compatible devices.
Why It's Cool
A smart switch (i.e., a wall switch) will let you convert old-school non-RF fans at a very affordable price.
Video Review
Check out this helpful review from Two Bit GADGETS.
Pros
Works with Alexa for voice control.
Compatible with many Z-Wave-certified hubs: Samsung SmartThings, Pulse, Trane, Nexia, Honeywell, Homeseer, Harmony, Vera, Connect, and Iris.
App lets you control the on/off and speed of the fan [low, medium, and high] using your smartphone or tablet.
You can set schedules via the app.
Cons
Requires an electrician to install.
Requires in-wall installation with hard-wired connections.
Replaces a switch that only controls fans – lights must be on a separate switch.
---
Where to Buy It
You can
pick one up at Amazon here
.
---
Way #4: Get a Smart Ceiling Fan
If you want the "best of the best" in a new smart ceiling fan, look no further than the Haiku Home L Series Smart Ceiling Fan from Big Ass Fans. This comes in various sizes with a beautiful modern design and includes an energy-efficient LED light [also smart]. Both fan and light can be controlled using Amazon Alexa or Google Assistant or a smartphone app.
I realize that if you arrived here looking for ways to make your dumb fan smart, you probably weren't thinking of replacing your fan entirely. Still, for older fans that do not rely on a remote, your options are pretty limited (see the next option). Replacing a dumb fan with a smart one offers you all the benefits described above right out of the box.
Thankfully a new breed of smart ceiling fan brands is now available that work great via your high-speed network connection.
Why It's Cool
This is one of the best smart ceiling fans out there. With an award-winning design, wobble-free, super quiet, and voice assistant support, this top-rated fan comes highly recommended by smart home enthusiasts and interior designers alike.
Pros
Works with Alexa
Includes light and energy-efficient smart light and bulb
Smartphone control from iOS and Android app
Includes a remote
The installation package at Amazon is surprisingly affordable
Cons
Requires installation
More expensive than converting an existing RF fan
No Google Assistant support yet
---
Where to Buy It
See
the latest price at Amazon
.
---
Way #5: Use a Receiver (If No Existing Remote)
This is a great option (and may even be the best option) is you have an older fan and enjoy DIY projects.
If you know how to do light electrical work, it is possible to add a receiver to your existing fan.
⚠️ Caution: I'll go ahead and give my usual disclaimer here that says, please don't mess with the electricity if you don't know what you are doing.
However, if you are an electrician, can afford to hire one, or are comfortable with light DIY electrical work, this receiver kit from Ostrich can be used to smarten up your beloved old ceiling fan. The company says that it will work with any major brand of ceiling fan with pull chains.
Why It's Cool
It is an affordable option to make a dumb ceiling fan smart, and it will work if your existing fan does not come with a remote or if it doesn't support RF.
Pros
The receiver itself is affordable.
Works with any major brand of fan with pull chains.
Installs into fan canopy.
Cons
Not compatible with Amazon Alexa or Google Assistant.
Not compatible with Z-wave or Wink Hubs.
Requires separate Hunter Simple Connect Hub.
---
Where to Buy It
You can also
find this at Amazon.
---
Options Table: How to Make a Dumb Ceiling Fan Smart
Here is a quick summary of the recommended options in this post.
| Image | Method | Product | Assistant Support | Buy |
| --- | --- | --- | --- | --- |
| Top | 1. Controller | BOND | Alexa or Google | Check Price |
| Top | 2. Hub | BroadLink RM4 Hub & App | Alexa or Google | Check Price |
| Top | 3. Switch | GE Embrighten | editable | Check Price |
| Top | 4. Fan | Haiku Smart fan | Alexa | Check Price |
| Top | 5. Receiver | Ostrich | Alexa or Google | Check Price |
---
Frequently Asked Questions
What is a smart ceiling fan, and how does it work?
A smart ceiling fan is an IoT-enabled fan that can be controlled and integrated with a smart home system through a smartphone app or voice assistant. The fan can be programmed to turn on/off, change speeds, and even reverse directions, all from the convenience of a smart device.
What do I need to make a dumb ceiling fan smart?
To make an old dumb ceiling fan smart, you will need a smart ceiling fan controller, a smartphone or tablet, and a home Wi-Fi network. I cover three other ways you can do it in this blog post.
How do I install a smart ceiling fan controller?
Installing a smart ceiling fan controller requires some basic electrical knowledge and tools. The process typically involves disconnecting the power supply, removing the fan's existing pull chain switch, and connecting the smart controller. It is always recommended to consult the manufacturer's instructions and local electrical codes before installing a smart controller.
Can I control my smart ceiling fan with a voice assistant like Amazon Alexa or Google Assistant?
Many smart ceiling fan controllers are compatible with voice assistants like Amazon Alexa and Google Assistant. To control the fan with a voice assistant, you need to connect the fan controller to your smart home system and enable the corresponding skill or action in the voice assistant's app.
Are there any compatibility issues I need to know when integrating my smart ceiling fan into my smart home system?
It is important to check the compatibility of your smart ceiling fan controller with your existing smart home system before making a purchase. Some smart controllers may only work with certain smart home platforms, while others may have compatibility issues with specific devices or networks. It is always recommended to check the manufacturer's website or customer support for compatibility information before purchasing.
---
How To Make a Dumb Ceiling Fan Smart: Conclusion
When it comes down to how to make your dumb ceiling fan smart, you have some pretty 'cool' options.
I would say, short of getting an actual smart ceiling fan, my favorite option is the Bond converter remote. Why? It is a great way to control your fan, and the setup is easy to boot.
So, what do you think about your options for how to make a dumb ceiling fan smart? Did you find this article helpful?
Are you considering purchasing a new smart ceiling fan, a smart fan controller, a remote control kit, or perhaps a smart dimmer switch? If so, which one and why?
Please let me know your thoughts by leaving a comment below.
Oh, one more thing. Do try to avoid jumping on any furniture around your fan!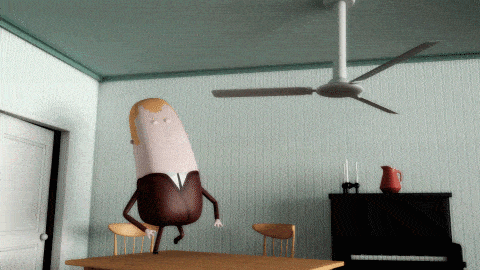 Up Next:
How to Make A Dumb AC Smart
---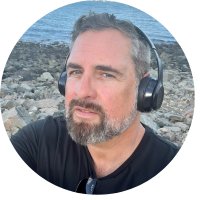 Tim Brennan, a tech blogger and host of the @TecTimmy YouTube channel, writes about smart homes at oneSmartcrib, home theaters at UniversalRemoteReviews, and AI in writing at Writeinteractive. He holds a Journalism degree from Northeastern University and has covered technology for three decades. He lives on the ocean in Nahant, Massachusetts.