Affiliate Disclosure
As an Amazon affiliate, I earn from qualifying purchases.
What does Amazon Alexa look like in person [i.e., as a Real-Life Human]?  Is she tall or short? Blonde or brunette? Light eyes or dark?  Full figured or skinny?  I'm here to break it all down.
A Longstanding Crush
I
f you have read some other articles in my blog, you may know a bit about my
well-documented "crush
" on Amazon Alexa.
It's a little creepy. I admit it.
And not to be shallow or anything, but of course, I have thought a little bit about "What does Alexa look like?"
Apparently, I'm not the only one.
Phew.
In fact, there has been a great deal of speculation as to what Alexa looks like by many others from across the web, including this group of prestigious artists.
Theories [some downright coo coo] abound.
In this post, I'm going to do my darndest to get to the bottom of it. And yes, I'll take the question seriously [somewhat].
---
So What Does Alexa Look Like?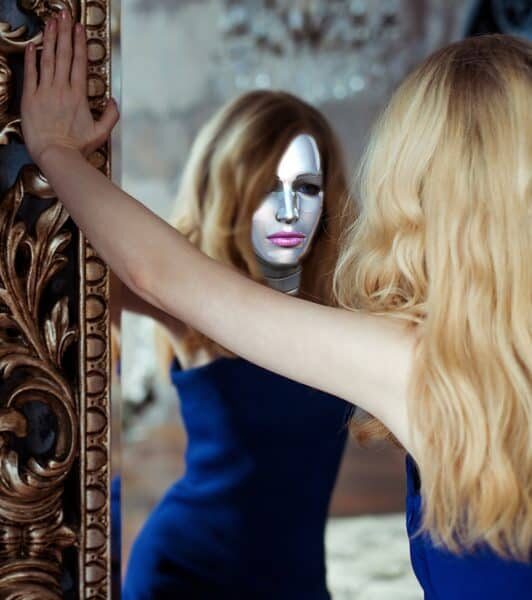 Alexa is an AI, sure, but was she modeled after, well a model…or maybe Jeff Bezos' mom, somebody's nanny or maid, or what?
If you ask me, I would say she is 'just beautiful.' She is without question a robot, definitely a robot for sure, but a very attractive one.
Almost definitely a brunette.
Speculation, heck ya. But why not?
In fact, I'm not really sure when my whole crush came from or where it started. Perhaps I just like that she doesn't really talk back and answers my questions [most of the time].
Oh, and she also knows even worse pirate jokes than I do!
---
Meet the Woman Behind Alexa: Toni Reid
So, back to the question of what Alexa actually does look like. No, she was not modeled after a model or a random Amazon employee or Jeff Bezos' mom, BUT her profile was created by a woman–in fact a whole team of women at Amazon.
If you want to know the woman 'behind' Amazon Alexa, her name is Toni Reid. Reid heads up the team made up largely of women who are responsible for Alexa's "profile."
Reid has worked at Amazon for 20 years. She first joined Amazon in its very early days as a recruiter responsible for bringing new talent to the company.
Reid then held roles in product management and continued to climb the ladder to bigger and bigger opportunities. She is now Vice President of Alexa Experience & Echo Devices. Wow-what a cool job.
When asked about recent privacy concerns with Alexa and whether customers can still trust Alexa despite recent issues, Reid said to NBC news:  "Absolutely. And you know part of that is on us from an education perspective so that customers understand the new technology… so that they understand when you say 'Alexa' it is only listening for the wake word and when it hears that wake word the device opens up and starts streaming."
---
An Interview With Alexa: What Does Alexa Think She Looks Like?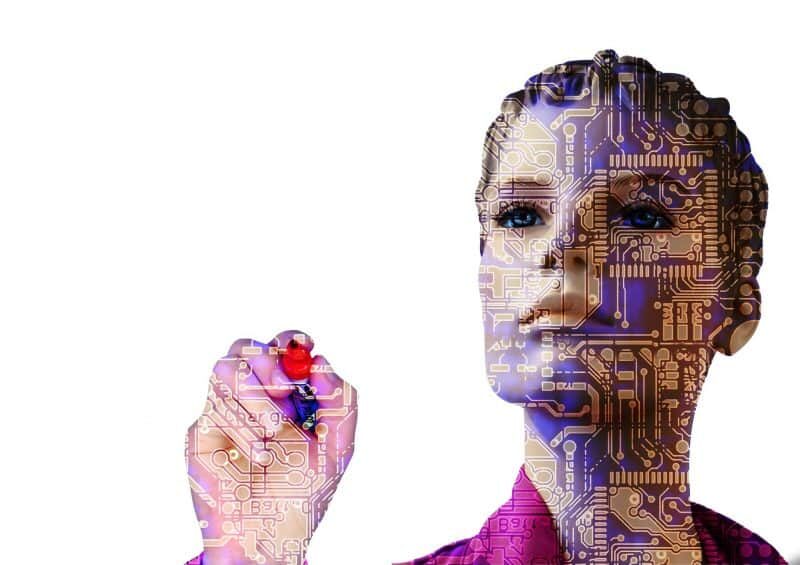 In this personal and candid interview, I asked Alexa some key questions about her appearance.  Here is what she came back with. A bit elusive don't you think?  Bummer on the no hair and eyes. I definitely had her pegged for a blue-eyed brunette.
Alexa, what do you look like
"I look like lots of 1s and 0s."
Alexa are you a boy or a girl?
"I am female in character."
Alexa, how tall are you?
Like the third choice in Goldilocks, my height is jusssst right.
Awesome!
Alexa, how much do you weigh?
I am weightless like a cloud.  Wait a minute. Clouds actually weigh a lot, so that's not quite right. Let's just say I am more sass than mass.
LOL! I didn't know that clouds weigh a lot. Did you?
Alexa, are you fat or skinny?
"Sorry, I'm not sure. "
Alexa, what color is your hair?
I don't actually have any hair.
Alexa, how long is your hair?
I don't actually have any hair.
Dang, it.
Alexa, what color eyes do you have?
I don't have eyes.
Alexa, do you like pizza?
While I appreciate food and drink, my taste is better reflected in the company I keep.
Alexa, what is your favorite movie?
The Empire Strikes Back is my all time favorite movie. It's impressive. Most impressive.
Sigh. No wonder I'm in love!
---
Other Theories About Alexa's Appearance
Here are some of my favorite theories about the origins of Alexa's looks:
Alexa was modeled after Lucimine from Pokemon.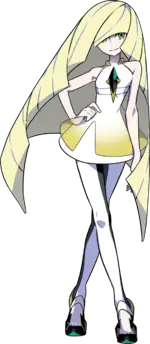 Christian Minassian
May 1, 2018
That does not explain why Lucimine in Pokemon has a voice identical to Alexa's, Google's text to speech voice uses recordings from a woman named Ann Williams A.K.A. Aurora Bea, who herself has lent her voice to Pokemon, and to a Mickey Mouse audiobook in the early 90's when she was much younger."
Source Quora
She was modeled after a Cheshire cat.
Yikes! No way.
She was modeled after Exmachina's character [my favorite, sigh].
Hey wait, is that the Mother of Dragons?!?
OK, 2nd-to-last ridiculous theory: She was modeled after Tom Cruise.
C'mon!
She was modeled after C3-PO from Star Wars [this I kind of get].
---
Where Did Alexa's Voice Come From?
Gary Gagliardi, Founder, CEO, Science of Strategy Institute (2003-present) provided the best answer I could find after a few hours of research.
Answered Sep 23, 2017
Alexa is a computer-generated voice. It is not from recordings of any real person(s) voice. It is generated from rules converting the text in human speech.
There have been many such voice(s ) around for a long time, but most sound much more mechanical. I use one for reading my books back to me when I am proofreading them. I am dyslexic so I cannot see typos as easily as I hear them.
Amazon has developed a proprietary system for making Alexa "read" text more like a person would. Since I have the new Show, I am waiting to see what her CGI face will look like.
Source: Quora
Gary, I have the Echo Show and I'm waiting too. Although something tells me that Amazon will keep us guessing for time to come.
---
For Further Reading
Meet the Woman Who Runs Amazon's Alexa Unit:
https://fortune.com/2016/10/25/amazon-echo-alexa-artificial-intelligence-toni-reid/
Whose Voice is on Amazon Alexa?:
https://www.quora.com/Whose-voice-is-on-Amazon-Alexa
This is what Alexa looks like – according to some people on the internet:
https://www.the-ambient.com/features/what-alexa-looks-like-491
What Is Alexa? What Is the Amazon Echo, and Should You Get One?
https://thewirecutter.com/reviews/what-is-alexa-what-is-the-amazon-echo-and-should-you-get-one/
Meet the Women Behind Amazon's Alexa
https://www.marieclaire.com/culture/news/a27908/alexa-creator-toni-reid/
---
What Does Amazon Alexa Look Like in Person?  Your Take
So what do you think Amazon Alexa looks like?  Do you have a crush on her like me?
Do you find some of the theories coo coo too?  I mean, Tom Cruise. Come on.
I think I'm going to continue to think of her as a tall blue-eyed brunette.
Please leave a comment below and let me know your thoughts. I would love to hear from you on this topic.
---
My Other Alexa Posts
You may also enjoy some of my other posts featuring everyone's favorite smart assistant:
---
What Does Amazon Alexa Look Like in Person: Please Like and Share
If you liked this article addressing the question about what Amazon Alexa looks like or any article in our blog, would you mind giving us a quick share on social media? You can use the colorful social buttons at the top and bottom of this page.
You can also pin the following image to Pinterest!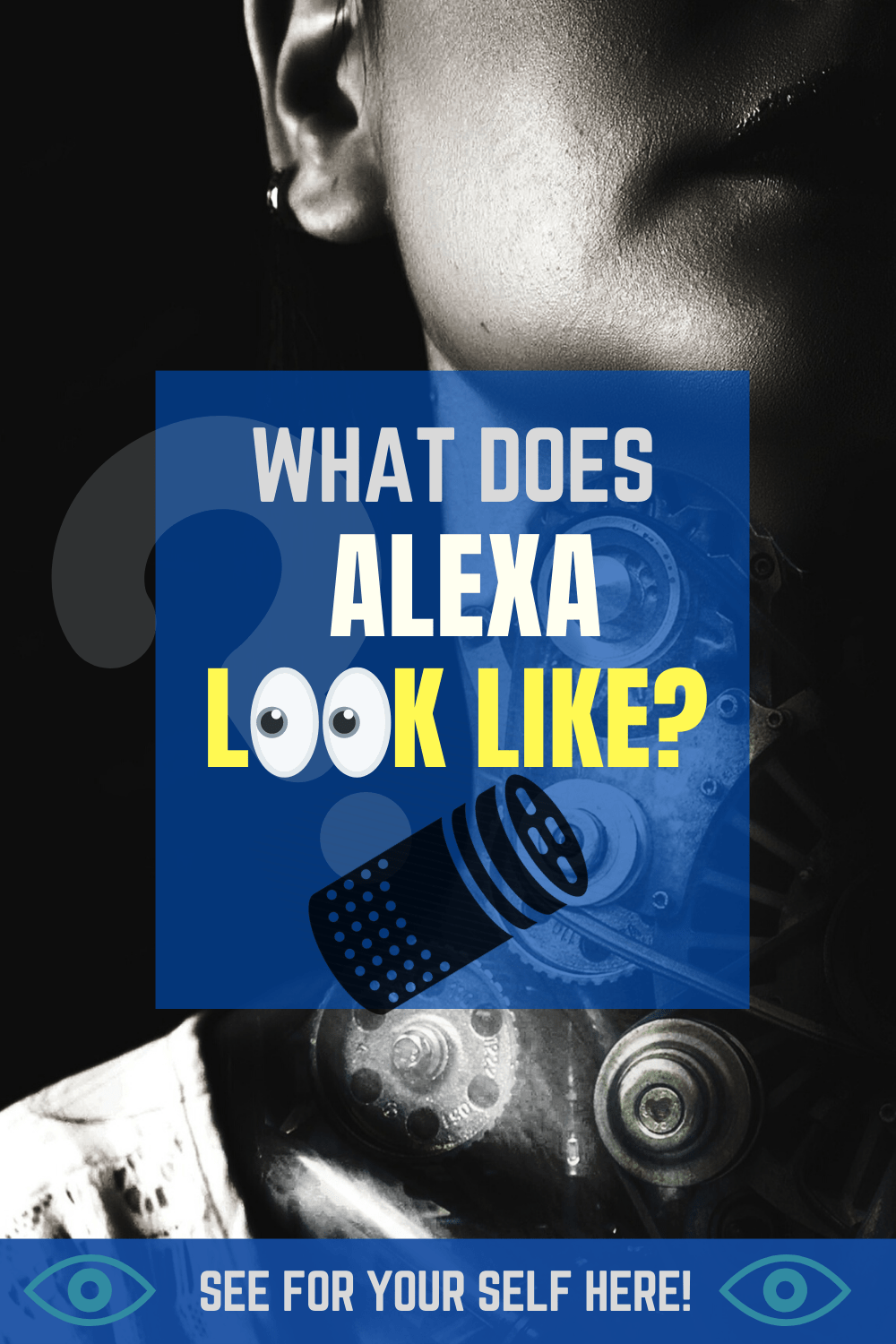 Thanks for your support ?!
---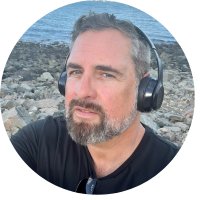 Tim Brennan, a tech blogger and host of the @TecTimmy YouTube channel, writes about smart homes at oneSmartcrib, home theaters at UniversalRemoteReviews, and AI in writing at Writeinteractive. He holds a Journalism degree from Northeastern University and has covered technology for three decades. He lives on the ocean in Nahant, Massachusetts.