Affiliate Disclosure
As an Amazon affiliate, I earn from qualifying purchases.
In the post, I'll explore the similarities and differences of Amazon Nebula vs Sonos Beam smart soundbars, which have Amazon Alexa built-in. Until now, Sonos has had arguably the best and most popular soundbar with Alexa, the Sonos Beam. Does Amazon's new Nebula soundbar unseat Sonos?
Here's a quick summary of the main differences:
While the Nebula includes Fire TV and Alexa,  Sonos Beam also has Alexa built-in, offers more advanced audio hardware, supports Google Assistant, and even has limited support for Apple Siri. Sonos also supports Apple Airplay, whereas the Nebula soundbar does not.
Nebula vs Beam: Comparison Table
Here's a comparison table contrasting some of the key features of these two soundbars that include Amazon Alexa onboard.
Nebula Soundbar – Fire TV Edition
Big Sound, Compact Featured-Packed Bar
Premium Components + FireTV + Alexa
Audio
4 Full Range Woofers, 1 Tweeter, 5 Class D Amplifier, 3.0 on Front Channel
Two 1.5" Tweeters and Dual 3" Subwoofers, 2.1 channel
Big Sound, Compact Featured-Packed Bar
Audio
4 Full Range Woofers, 1 Tweeter, 5 Class D Amplifier, 3.0 on Front Channel
Nebula Soundbar – Fire TV Edition
Premium Components + FireTV + Alexa
Audio
Two 1.5" Tweeters and Dual 3" Subwoofers, 2.1 channel
Last update on 09/08/2023 / Affiliate links / Images from Amazon Product Advertising API
📚 Related: Echo Sub Vs Sonos Sub Vs Bose Sub: Feel The Bass!
---
Amazon Nebula Fire TV Edition
The customer response has been overwhelmingly positive since Amazon started shipping the Nebula soundbar last November.
You can pick up your own Nebula soundbar right here at Amazon.
Here's a look at everything that Amazon announced at IFA, including their launch of Nebula Fire TV Edition in 2019 .
In the rest of this post, I'll take a closer look comparing the features and specifications of these two smart soundbars along with the pros and cons.
---
Amazon Nebula – Fire TV Edition
Cool name, but what is Amazon Nebula exactly?  It a soundbar? A media streamer? An Alexa device? Yes.  In a nutshell, it is a premium soundbar that bundles in Fire TV and even has Alexa *on board* for voice control. This means that in addition to a high-quality soundbar, you get the equivalent of a Fire TV Stick or Cube for streaming, and Alexa will play your favorite tunes from Amazon Music, Apple Music, Pandora, and more. My understanding is that Spotify is not supported on this device, but I will research further and provide an update here soon.
You can read the latest customer reviews on the Sonos Beam at Amazon here.
With the Fire TV built-in, you can: Stream live news, sports, and your favorite show. Plus, you get access to thousands of titles leveraging the latest standards for picture quality, including 4K Ultra HD, HDR, HDR10+, or Dolby Vision. You also access the Fire TV'S 500,000 movie and TV episodes library. You can stream content from Netflix, YouTube, Prime Video, STARZ, SHOWTIME, and others as well. As most of you know, subscription fees may apply for some of these services.
You can also add the soundbar to your Multi-Room music configuration for outstanding lows and highs, especially when paired with other Echo devices.
Sound specifications of the Nebula include powerful 2.1 channel cinematic sound and rich bass. The bass emulates from dual built-in subwoofers and Amazon's proprietary "BassUp" technology. Amazon touts that this is one of the better low-frequency sound experiences from any soundbar available today.
Pros:
Includes Fire TV
Full Alexa on Board for Voice Control
Movie, Music, and Voice modes optimize audio for each format
The soundbar can control some TV functions like power, volume, navigation, and playback
A total of four speakers (2 speakers and 2 subwoofers deliver 100W of room-filling cinematic sound
Truly an immersive entertainment experience both streaming media and for music
4K Ultra HD streaming at up to 60fps, Dolby Vision, HDR, and HDR10+. A 4K TV is required to access 4K streaming.
Supports digital optical, HDMI, USB, and AUX connections
Cons:
Need to use Alexa voice remote to issue commands
No support for Google Assistant
No support for Apple Airplay or Siri
---
Nebula Soundbar – Fire TV Edition, 4K HDR Support, 2.1 Channel, Built-In Subwoofers, Voice Remote with Alexa
FIRE TV EDITION: Nebula Soundbar – Fire TV Edition brings cinematic sound and powerful streaming to any TV by combining a 2.1 channel soundbar with a Fire TV 4K streaming media player built-in.

BIG SOUND: A 2.1 channel design immerses you in moment by combining 2 speakers and 2 subwoofers to create 100W of room-filling cinematic sound.

4K HDR SUPPORT: Enjoy breathtaking picture quality with access to 4K Ultra HD streaming at up to 60fps, Dolby Vision, HDR, and HDR10+.

VOICE REMOTE WITH ALEXA: Use the included Voice Remote with Alexa to control your soundbar and compatible TV functions like power, volume, navigation, and playback. Press the microphone button and ask Alexa to find your favorite content.
---
Sonos Beam with Alexa
Beam me up, Sonos! While Sonos Beam has been around for over a year, it is one of the most popular soundbars on the market.  And with good reason. In addition to delivering excellent quality sound in an affordable compact package, it was the first Smart TV soundbar with Amazon Alexa voice control built-in.
I like the Alexa support better in this device. Amazon requires that you use the included voice remote to talk with Alexa on the soundbar. I like the hands-free option that you get with Alexa and Sonos Beam. You can use it for announcements, messaging, and drop-in calling, however, you will need another Alexa device.
You can grab the Sonos Beam at Amazon here.
Also unlike the Nebula, you have the option to control the soundbar using Google Assistant.  But like Amazon's soundbar and it's Alexa devices, it does have built-in "far-field" microphones.  This helps Alexa or Google to hear you just fine – even while you blaring Tom Petty or your favorite Avengers flick.
Engadget has a nice review of the Sonos Beam here:
You can also say: "Alexa, turn on the TV."
Until the release of Amazon's new Nebular, the Sonos Beam remains one of just a few smart speakers in the world that have Alexa built in. And remains just one of a few that allow Google Assistant and Alexa commands on the same device. The other is the Sonos One.
The Sonos Beam also has AirPlay 2 built-in, a feature it shares with the Sonos One and Sonos Amp. With AirPlay 2, you can play audio directly to the Beam from any iOS device or Mac computer.
Pros:
Proven soundbar with thousands of satisfied customers
You can buy it now
Both Alexa and Google for Hands-Free Voice Control
Intense bass with two force canceling speakers for deep cinematic sound
Play music from Amazon Music, Spotify, Pandora, iHeartRadio, TuneIn and SiriusXM.
Broadcast audio content from hundreds of other streaming services with the Sonos app
Multi-room music with additional Sonos speakers
Supports Apple AirPlay to stream music from compatible iOS devices
Cons:
No Fire TV Built-In
Limited voice control over TV content
Requires HDMI ARC Port for best experience (not an issue for most new Smart TVs – an optional optical audio adapter is also provided for older TVs). Alexa TV voice commands will not work when connected via the optical adapter.
Beam and One do not support Alexa's Drop-In, calling, and messaging features
---
Sonos Beam – Smart TV Sound Bar with Amazon Alexa Built-in – Black
Beam - The smart, compact soundbar for TV, music, and more.

High definition sound - Experience rich, detailed sound for your TV that fills the entire room.

TV, music and more - Play music, TV, movies, podcasts, radio, audiobooks and video games.

Easy control - Control Beam with your voice, remote, the Sonos app, and more.

Compact size - At just 25.6 inches, Beam wont hang off furniture or block the TV.
---
Amazon Nebula vs Sonos Beam: What Do You Think?
So what do you think about this comparison of Amazon Nebula vs Sonos Beam?  Was the comparison chart at the top of the post helpful?
Are you considering purchasing one of these devices to bring Alexa to your soundbar?
What do you think of the differences between these two soundbars?  Is support for Alexa your #1 factor in deciding on one of these babies?  Does Google Assistant support matter to you? How about FireTV or Apple Airplay?
If you are curious about some additional soundbar options from Bose, check out this article at DiySmartHomeProducts.com.
Please leave me a comment below and let me know your thoughts.  I read and publish all comments, and I'll update this review as I hear more from you.
---
Related Links
---
Amazon Nebula vs Sonos Beam: Please Like and Share
If you got some value from this article about Amazon Nebula vs Sonos Beam, would you mind giving us a quick share on social media?
It just takes a minute, and you can use any colorful social media buttons along the top and near the bottom of this page.
Thanks! This helps to spread the word about our blog and gives us a little boost in Google rankings to boot.
---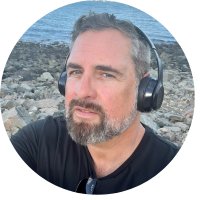 Tim Brennan, a tech blogger and host of the @TecTimmy YouTube channel, writes about smart homes at oneSmartcrib, home theaters at UniversalRemoteReviews, and AI in writing at Writeinteractive. He holds a Journalism degree from Northeastern University and has covered technology for three decades. He lives on the ocean in Nahant, Massachusetts.