Affiliate Disclosure: As an Amazon Associate, I earn from qualifying purchases. Learn more.
In this article, I provide a thorough review and comparison of the Amazon Echo Sub vs Sonos Sub vs Bose Sub [ Bass Module 700] subwoofers.
Two of them work with Alexa for voice control.  Can you guess which ones? I will get into all of that and more in this review.
I will also compare all three speakers head to head if you just want to know the main differences between the three.
Echo Sub Vs Sonos Sub Vs Bose Sub: Comparison Table
In the following table, I'll compare each of the subwoofers side-by-side so that you can evaluate the features that are most important to you.
| | Echo Sub | Sonos Sub | Bose Bass Module 700 |
| --- | --- | --- | --- |
| Photo | | | |
| Best for | Music | Music and Home Theater Surround | Music and Home Theater Surround |
| Positioning | Upright | Upright or on side | Upright |
| Best Paired With [for Full Surround Sound] | Two 3rd Generation Echos | Two Sonos One Speakers, and Beam, Playbar, or Playbase | Bose Soundbar 700 and Bose Surround Speakers |
| Most Unique Characteristic | Amazon's fattest little speaker does not include Alexa | Cube-shaped design with a whole in center | Tempered Glass Top, comes in black and white |
| Amplifier /Woofer /Tweeter | 100W Class D amplifier, and a 6" (152 mm), downward-firing woofer | 2 Class D digital amplifiers, 2 force-canceling speaker drivers positioned face-to-face for deeper, richer sound, and a built in tweeter | Integrated Audio Amplifier with Active Amplification |
| Equalizer | | | |
| Equalizer Auto Adjusts | | | |
| Microphone | | Far field microphone array | |
| Microphone LED | | | |
| Ports | Power only | Dual Acoustic | 3.5mm audio input |
| Low Frequency Response | 30Hz (-6dB) | Plays down to 25 Hz. | Bose does not publish this information. |
| Works Wirelessly | | | |
| WiFi | Supports 2.4 & 5Ghz networks | Supports 802.11 b/g/n router | Bose does not publish this information. |
| Ethernet Port | | One 10/100Mbps Ethernet port | |
| Works with Alexa | Yes, when paired with a compatible Alexa device | Yes, when paired with a compatible Alexa device | Yes, when controlled via an Alexa compatible Bose soundbar |
| Setup | | | |
| Product Dimensions | 8" x 8.3" | 15.9 x 15 x 6.3 in. | 12.0 x 11.6 x 11.6 in. |
| Weight | 9.3 lbs. | 35.3 lbs. | 36 lbs. |
| Warranty | Limited 1-year | Limited 1-year | Limited 1-year |
---
Sonos Sub – Mini Review [My Pick]
A unique advantage of the Sonos Sub is that you don't have to set it up in a certain way for it to be effective – you can place it upright, on its side, or even tuck it away in a corner somewhere. Its sleek black color and box design are sure to impress regardless of where you place it in your home. Best of all? You can count on hearing some of the best bass of your life without any vibrations or rattling.
If you want an even better experience, pair the Sonos Sub with Sonos One speakers and or a Sonos soundbar – such as the Playbase, Playbar, or Beam. This will give you the ultimate setup for your home-entertainment system, whether listening to music or streaming The Last Jedi (you knew it was coming).
Jonathan from Smart Home Sounds Ltd crushes it in his review of the Sonos Sub.  Great job with the video, man. I think I like the black one better though.
Pros
Deep rich base, better than other woofers I tested
Simple to set up via Sonos app
Gives the ultimate home theater set up when paired with Sonos products such as the Sonos Playbar
Compatible with Alexa
Self-adjusting equalizer optimizes sound for your room
Cons
A few customers have complained about the music stopping occasionally; however, after researching this further it is most likely an Alexa issue
Limited support for Apple products
---
---
Amazon Echo Sub – Mini Review
Compatible with most popular Echo products (Echo, Echo Studio, Dot, Plus, etc.), the Echo Sub offers a 6" woofer that allows you to enjoy 100 watts of downward-firing bass when used in conjunction with another Echo. This is the best bass experience you can get with an Echo device, and if you pair this up with two additional Echos (Amazon's recommendation), you get amazing full stereo surround sound. Once the Sub is paired with an Echo device, all you have to do is say, "Alexa, play some music for me." She will then play music on both devices [and other devices that are part of your multi-room music configuration. Here is my list of Alexa multi-room music commands if interested.
It is also one of the easiest devices to set up and get going, because you simply take it out of the box, plug it in, open the Alexa app, and connect wirelessly to your Echo device. With great sound quality and everything Alexa, the Echo Sub is an affordable subwoofer that will take your existing Echo setup to the next level.  It is not recommended in place of a premium home theater surround sound system, though.
Thanks to Erin Lawrence for the usual super-helpful video review:
Pros
Much more affordable than both other options here
A deep bass sound that is reliable and memorable
Easy to set up using the Alexa app and your Wi-Fi connection
Compatible with most popular Echo devices
Rich tones deliver excellent lows in conjunction with Alexa multi-room music
Cons
Limited bass capacity compared to Bose and Sonos
Best for music and Alexa, not meant to replace home theater surround
---
The Echo Sub is available from Amazon now.
Prices pulled from the Amazon Product Advertising API on:
Product prices and availability are accurate as of the date/time indicated and are subject to change. Any price and availability information displayed on [relevant Amazon Site(s), as applicable] at the time of purchase will apply to the purchase of this product.
---
Bose Bass Module 700 Mini Review
There's a difference between simply hearing the bass and feeling it in your entire body, and Bose claims that the Bose Sub family of subwoofers enables you to do the latter. Whether you're listening to music or watching your favorite television show, Bose Bass Module 700 lets you feel a little rumble in your soul as you experience premium bass. It's true. In researching this article, I headed out to my local Bose store, and David the sales clerk was kind enough to give me a rousing demo.
If you pair the Boss Bass Module 700 with a soundbar, you can intensify the sound vibrations even more, and the more speakers you attach to the system, the more intense the sound becomes. This is also a compact, lightweight sound system that you can put anywhere in the room, and its neutral color and cool glass top gives it an air of elegance. For a chic look and remarkable sound, the Bose Bass Module 700 is hard to beat. Unless you are the Sonos Sub. LOL. I liked the sound quality of the Sonos paired with two Sonos One Speakers and the Sonus Beam soundbar slightly better than the Bose 700 line.
Consumer Cave does a nice job showing off the Bose Bass Module 700 alongside Bose's full recommended surround set up.
Pros
Refined cabinet with glass top gives an air of sophistication
Deep, rich, and dramatic bass sound
Easy to set up and use
Great when paired with a Bose 700 soundbar and speakers
Cons
A few customers complain that it is difficult to turn on and off
More rattle than Sonus Sub in the demos I saw
Glass top might not be the best fit for families with small children
---
---
Echo Sub vs Sonos Sub
If you want to know the main differences between the Echo Sub vs Sonos Sub, here is a summary:
Echo Sub must be placed upright where Sonos Sub's square design allows you to place it upright or on its side.  Echo Sub has a 100W Class D amplifier, and a 6" (152 mm), downward-firing woofer;  Sonos has 2 Class D amplifiers, 2 noise-canceling speakers positioned face-to-face plus a built-in tweeter.
---
Echo Sub vs Bose Sub
Here are the main differences when comparing Echo Sub vs Bose Sub:
Where Echo Sub has a fabric outer wrapper, the Bose Bass Module 700 has a glass top and ships with two "force-cancelling" drivers that deliver powerful bass without vibration. The Echo Sub has a 100W Class D amplifier and one 6" woofer, where Bose has an integrated amplifier (active amplification).
---
Sonos Sub vs Bose Sub
Finally, here the key differences between the Sonos Sub vs Bose Sub:
Sonos Sub has a cube-shaped design with a hole in the center and the speaker can be placed either upright or on its side; where the Bose speaker must be placed upright. Sonos Sub has 2 Class D digital amplifiers, plus 2 force-canceling speakers and a built-in tweeter versus Bose Sub's integrated audio amplifier.
---
Echo Sub vs Sonos Sub and Bose Sub: Apple and Oranges?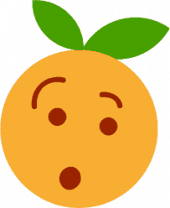 Keep in mind that the Echo Sub, which is much less expensive than the other two devices, must be connected to another compatible Echo product (Amazon recommends the Echo Plus) to work properly.
While some have had success, it is not intended to be hooked up to your TV or soundbar, and it will not work with other third-party speakers (including Sonos and Bose).
The Echo Sub also doesn't support ad-hoc or peer-to-peer WiFi networks, nor the WiFi 6 (802.11 ax) system.
However, if you want a great sounding set up for music that will take Alexa to the next level, the Echo Sub is worth a look.
---
The Verdict
All three of these systems are designed to provide you with a premium quality listening experience.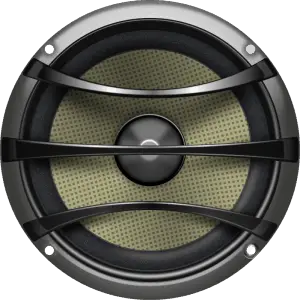 They all offer advanced features and up-to-date software and wireless capabilities to make the systems not only great to listen to but also easy to operate and to control.
If you simply want to know the best subwoofer for the money, Sonos Sub [links to Amazon] wins for the reasons stated above.
However, if your main goal is to build a premium surround sound experience for your home theater setup, it's a toss-up between Sonos and Bose.  Sonos edges out Bose for the added features highlighted in the table above in my opinion.
I felt the sound quality was slightly better, in the demos I was given by a Best Buy and Bose salesperson. However, if you already have a Bose soundbar or Bose speakers the Bose Bass Module 700 is probably the best way to go.
If you simply want to enjoy a more premium audio experience with Alexa, then the Echo Sub is worth a look. I have the Sub hooked up as part of my multi-room music configuration and the bass boost is a great compliment to my Echo Show, two Echo, and three Echo Dots I have in the setup.
Sonos continues to lead the way in terms of a premium audio experience and the Sonos Sub really completes the equation. I love the fact that you can position the Sonos Sub in any way without a degradation in performance.
The sound is just killer with two Sonos One speakers and virtually any Sonos soundbar. While I haven't made the jump to Sonos just yet from my old-school Samsung soundbar and subwoofer setup, this purchase is on my list for the new year. I plan to make a YouTube video as soon as I have this in my crib.
---
Echo Sub vs Sonos Sub vs Bose Sub: Your Turn
So what do you think about my comparison of the Echo Sub vs Sonos Sub vs Bose Sub?
Are you looking to upgrade your home theater setup or do you simply want to add more bass to your Alexa speakers?
Both of these will let you do just that, although I do realize that the Sonos and Bose options are a considerable investment for many.
Please leave me a comment below and let me know your thoughts. It would be great to hear from you!
---
Related Posts
If you liked this post comparing Echo Sub vs Sonos Sub vs Bose Sub, you might also like some of these articles:
---
If you got some value from this article comparing the Echo Sub vs Sonos Sub vs Bose Sub, would you mind giving us a quick share on social media?
It just takes a minute, and you can use any of the colorful social media buttons along the top and near the bottom of this page.
Thanks! This really helps to spread the word about our blog and gives us a little boost in Google rankings.
---
About the Author
Tim Brennan, Technical Writer & Blogger
Tim Brennan [a.k.a. "Tec Timmy"] is a senior technical writer with over 20 years of experience writing for companies and organizations in and around Greater Boston, including GE and MIT. In addition to actively writing for this smart home blog, Tim is also a regular contributor over at UniversalRemoteReviews.com. Tim holds a BA in Journalism from Northeastern University. Brennan is a father to two sons, an active blogger, a Star Wars nut, and loves a good taco🌮. There is a strong chance he is developing a crush on Amazon Alexa. You can learn more about Tim here.