As an Amazon affiliate, I earn from qualifying purchases. Learn more
Looking for advice on how to enable Amazon Alexa Whisper Mode? In this post, we explore two fast and easy ways.
Everybody Loves Alexa [Or Should]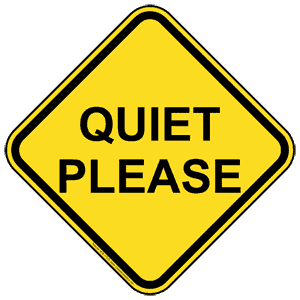 Alexa. We all love her. Well, at least the good ones who aren't obsessed with those impostor assistants like Google Assistant, Siri, and that awful Microsoft one.
However, my dear Alexa, you can be a little…how shall we put this….LOUD… from time to time.
Thankfully, there is a way to make Alexa hush up a bit, especially during what should otherwise be "quiet time."
In this article, we'll look at two quick and easy ways to enable Alexa whisper mode in order to help you maintain a little more Zen in your life.
---
What is Alexa Whisper Mode?
Whisper mode is a relatively new and little-known feature of Alexa that lets you whisper your usual commands to Alexa, and she will whisper back to you.
Best of all? This feature doesn't stick for everything you ask.  If you talk to Alexa in your regular voice, she will talk at whatever volume level you last set.  BUT when you whisper, she WILL whisper back.
Just remember not to whisper too loudly, then she might wake up everyone in the house [see Craig's video below].
Oh, and it can be a little creepy at first [see Ellen's video], so don't say we didn't warn you…
---
Why Would You Want to Enable Alexa Whisper Mode?
There are many situations that could call for whisper mode.
Here are some that I can think of:
The baby (or kids or grandma or Mike Tyson's cat) and sleeping and you don't want your Alexa weather report to wake them up.
You have a headache.
You just need a little quiet time.
You are burglarizing a house but want to get the latest score of the Sox game.
Your wife is watching TV in the next room and you have a mad urge to play Jeopardy.
You like the idea of Alexa whispering sweet nothings in your ear. (Who me? No. No. OK, moving on…)
Your curiosity about this feature has gotten the better of you and you just HAVE to try it.
You want to pretend your Elf and say "I like to Whisper too."
Tip: Try this using the Simon Says skill – and Alexa will say it back! [In whisper tone say: Alexa, Simon Says: I like to whisper too.]
---
How To Enable Alexa Whisper Mode (The Easy Way)
While other posts about this topic might have you believe you need to go into settings in the Alexa app in order to set this up [shame on you CNBC], there is a much simpler way.
The easiest way by far to enable Alexa whisper mode is to just say:
Alexa, enable whisper mode.
She will say:
OK, whispered responses is now on.
Cool.
You can disable it the same way:
Alexa, disable whisper mode.
She will say something like:
Sure, whispered responses is now off.
See. How easy is that?
Craig's Tech Talk does a nice job of reviewing the feature on YouTube. Helpful video, as usual, man. Dig the blue wall paint too.
---
Alternate Method of Enabling Alexa Whisper Mode [The Hard Way]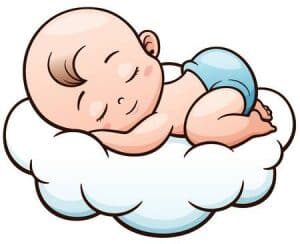 You may not want to use the simple method if you simply cannot talk in a normal tone to enable it.
Why might this be?
Well, for all of the reasons cited in the "Why" section above.
For example, the baby and Mike Tyson's "cat" are asleep and you don't want to wake either of them by saying Alexa, enable whisper mode.
For this reason, we'll walk you through the steps to set it up using the Alexa app.
Do the following:
Open the Alexa App.
Go to Settings > Alexa Account.
Select Alexa Voice Responses.
Slide the Whispered Responses switch to the "on" position.
Shazam. Done.
---
5 Benefits of Alexa Whisper Mode
The benefits of using Alexa whisper mode are shockingly similar to the reasons why you might want to enable in the first place.
Here are five:
You won't wake the baby or kids or Mike Tyson's cat.
You are able to let sleeping dogs lie.
You won't piss off your wife [or boyfriend or girlfriend or significant other] with your silly Jeopardy game.
You don't get a blaring response back when you wake in the middle of the night panicked that you forgot to set your alarm for 6 AM.
You avoid jail time by alerting the upstairs neighbors to the fact that you are burglarizing the house downstairs—and you still get the score to the Sox game. [We were losing anyway.]
Here is Ellen experimenting with Whisper Mode [hilarious!].
---
What Alexa Devices will Whisper Mode Work On?
Whisper mode will work on any device that supports Alexa, though I haven't had a chance to test in on Echo Auto yet because I am still waiting for mine!
Here are some of the most popular examples:
Echo Show 5
Echo Show 2nd Generation [confirmed]
Echo Show 1st Generation
Echo Dot 2 [confirmed]
Echo Dot 3 [confirmed]
Echo [confirmed]
Echo Plus
---
What Are Some Troubleshooting Tips If I Have Issues Getting This To Work?
If you have issues with getting this feature to work, try some of the troubleshooting tips here on Reddit. Or email me at oneSmartcrib@gmail.com and I will do my best to help you.
---
How is This Different From Brief Mode?
Yes, it's quite different really.  Brief Mode is another setting that you can enable in your Alexa app. Brief mode allows Alexa to speak less and for some simple messages, she will just play a "brief" sound instead of a voice response. We will write another post about this soon.
---
Alexa Whisper Mode: What Do You Think?
So, what do you think about Alexa's little-known whisper mode?
Cool or creepy?
Do you think you will use it? Do you prefer the easy or the hard method of enabling it?
BTW, what Alexa device(s) do you own?
I have six devices: three Echo Dots, the Echo Show 2nd Gen, a 1st Gen Echo (still my favorite), and a FireTV cube. Oh, and I have the Echo Auto and Echo Show 5 on order. Oh yeah, and a Logitech Harmony Express remote that works with Alexa.
OK, I'm just nerding out now. Sorry. 
I will leave you with one of the greatest whispers of all time.
---
Related Posts
If you enjoyed this post, you might also like some of our other posts about Amazon Echo devices and Alexa.  Here are a few of the most recent:
How To Turn Off Alexa Delivery Notifications for Amazon Shipments
The Year of Alexa! 7 Awesome Amazon Echo Device Gifts To Give & Get
Alexa Summer Skills: 9 Chill Echo Skills for Playlists, Beach, Grill, Pool, Bar &  More [2019]
How To Troubleshoot Alexa Multi-Room Music on Amazon Echo
Amazon Echo Show vs. Google Home Hub: Which Screen Is Smarter?
---
Please Like and Share
By the way, if you were able to get some value from this post, would you do us a huge favor and share it via your favorite social media channel. It just takes a few seconds using the colorful social media buttons along the top and bottom of this page.
It really helps us spread the word about our blog and gives us a little boost in Google rankings too.
Thanks for your support!