Affiliate Disclosure
As an Amazon affiliate, I earn from qualifying purchases.
In this article, I'll show you how to turn off Alexa delivery notifications via the Amazon Shopping settings in the Alexa app. You might want to do this if don't want to let everyone in your home 'in' on everything you buy (like a gift for example).
If you want the quick version on how to turn off Alexa delivery notifications, here are the steps:
Open the Alexa app.
Tap the More icon (bottom right).
Go to Settings.
Tap Notifications > Amazon Shopping.
Go through the Amazon Shopping list and disable all relevant shipping notifications.
For those who want a bit more hand-holding, I'll walk you through the above step-by-step (with screenshots) next, and I'll also explore some additional configuration options to help you optimize your Alexa notifications.
---
Watch Out, Captain Underpants!
I
f you are a regular reader of this blog, then you know what a big fan I am of Amazon Alexa. However, there are some things that she does by default that can be a bit silly, if not downright embarrassing.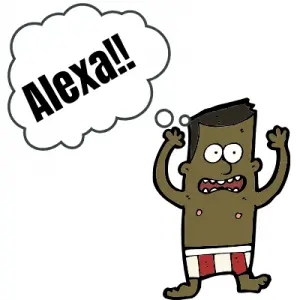 I'm not very good at keeping secrets and apparently either is Alexa.
Unless you change the default settings, Alexa will blurt out the contents of your Amazon packages that arrive in the mail.
As the New York Post and The UK Sun recently reported, a British mom went so far as to call Alexa the Christmas Grinch when she announced what her daughter is going to be receiving for Christmas this year.
The good news is there is a setting in the Alexa app that lets you turn this off.
However, I've noticed that the current information available online from Quora and even Amazon is a bit dated and incomplete. That's why I put together this detailed post.
So if you don't want your dinner guests to know that your Fruit of the Loom order has arrived—or your kids to know about their Christmas presents early—follow the procedure below.
Don't spoil the surprise! Let's get to optimizing your package notifications.


---
How to Turn Off Alexa Delivery Notifications Completely
Do the following to completely disable Alexa delivery notifications:
Step 1 Pull out your smartphone and open the Alexa app. If you forgot like me, the icon looks like this:

Step 2 Tap Settings.
Step 3 Tap Notifications.
Step 4 Tap Amazon Shopping.
Step 5 Under Receive notifications from Alexa when a package is out for delivery or delivered, toggle OFF Out for Delivery and Delivered.
Step 6 Under Let Alexa say or show title for items you've ordered, tap to toggle off For items in delivery and Including Items in your shopping cart marked as gifts…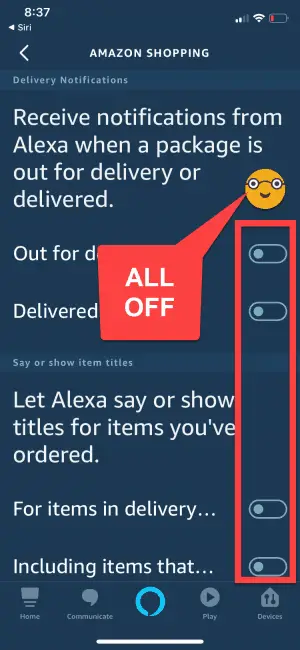 Step 7 Scroll down and under Order Updates > Updates about your Amazon orders, toggle Order Updates off.

Alexa will now remain silent when your orders get shipped!
Your settings are automatically saved.
But things are quiet. Maybe too quiet? Hmm.
---
Can You Prevent Alexa From Saying Shipment Product Names Only?
Yes.
If you want to know when packages are sent out for delivery or get delivered BUT you don't want her to read titles of the products, then do the following:
Step 1 Follow steps 1-4 from the previous section.
Step 2 In the package delivery notifications section, leave the following toggles in the 'on' position:
Out for Delivery
Delivered
Step 3 Under Let Alexa say or show title for items you've ordered, ensure both items are toggled off.
Alexa will then say "A shipment for Tim's order will arrive today." instead of Tim's "Preparation H Hemorrhoidal Wipes Jumbo Pack will arrive tomorrow." Phew.
It is unclear whether she will say the product name if "Order Updates" is checked, so I would leave that one toggled off as well.
Max Dalton does a nice (but slightly over-narrated job) of showing how to turn off Alexa notifications in general. Love the tonality, Max!
---
What Does the Flashing Yellow Light Ring Mean?
Why is Alexa glowing yellow?
If you have any type of notification, including a package notification, Alexa will let you know by lighting up her light ring yellow.
NOTE: The yellow light ring means that you have a notification. This may or may not be a delivery notification.
Other types of notifications that will trigger the yellow light ring include:
Text messages.
Voice notifications left by family and friends.
News skills that allow for breaking news notifications (like The Washington Post skill).
Other skill-based notifications (for example, Domino's Pizza has one that lets you know when your pizza has gone out for delivery).
Basically, Alexa is waiting for you to do something in order to get the light to go out. We'll tackle that next…
---
How To Get the Yellow Light Ring to Turn Off
The easiest way to get the light ring to turn off is to ask Alexa to read your message to you.
Warning: Before you do the following, you may want to wait until anyone you don't want to hear about your package delivery is out of earshot.
To hear your notifications, say:
"Alexa read me my notifications."
She will then say "You have X new notifications" and proceed to read them in the order they were received.
After Alexa reads all available notifications, the yellow light ring should turn off.
---
What Do the Other Light Ring Colors Mean?
Alexa light ring color something other than yellow? Here my is quick guide:
[wpsm_comparison_table id="7″ class="hover-col1″]
This article from CNET explains what each of the lights on your Echo means and also covers some commands specific to the Echo Show.
Craigs Tech Talk has a nice YouTube video that explains them as well.
---
What If The Yellow Light Ring Won't Go Out?
I've seen some chatter out in the Amazon forums and in Quora about folks having a hard time getting the yellow light ring to turn off.
There are typically two scenarios where this might happen.
You updated the settings in the Alexa app but the light still turns on.
You haven't asked Alexa to read your notifications yet.
Both of these are easily resolved by asking Alexa to read your messages. Say:
"Alexa, read all my notifications."
Light still on? Something is up. Leave a comment below and I will help you troubleshoot the problem.
---
Can I Get Amazon Shipping Notifications on My Phone Instead?
I'm not sure why Amazon hasn't implemented this yet in the Alexa app, but it is not available at the present time.
You can, however, get these notifications if you set it up using the Amazon app on your iOS or Android device.
Do the following:
Step 1 Launch the Amazon app on your phone [iOS or Android].
Step 2 Sign in if prompted to do so by Amazon.
Step 3 Click the little hamburger icon in the bottom right.  Some people like to call this a "tray" icon but I like "hamburger" better. Yum? 🍔
Step 4 Scroll down almost to the bottom and tap Settings.
Step 5 Tap Notifications.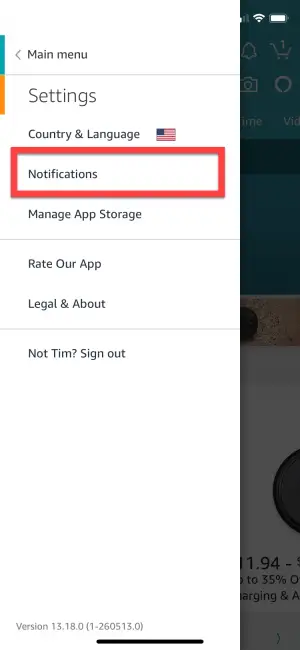 Step 6 Tap to toggle the button to the right of Shipping Notifications to enable it.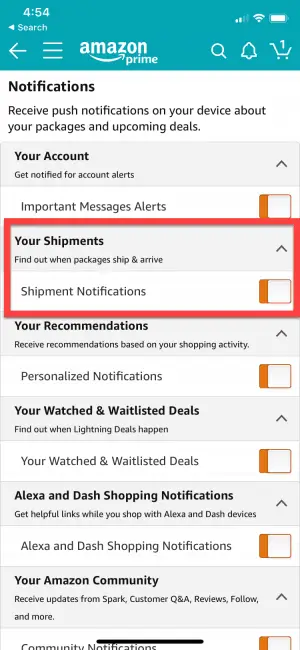 Blue is enabled and clear is disabled. In the above example I have my notifications enabled.
UPS Text Notifications
If you know your packages are being delivered by UPS, you can also download the UPS My Choice App for iOS and Android. Instructions are available on the UPS site here.
USPS Text Tracking Notifications
Similarly, you can enable text tracking notifications for your USPS shipments. Check out this FAQ on the USPS website on how to set this up.
---
How Can I Enable Alexa Delivery Notifications [or Re-enable Them]?
OK, I'll admit it. As much as others finding out about my choice in undies freaks me out, the delivery notifications do have some value. And I do like knowing when certain packages are going to be arriving at my doorstep.

So when the holidays or other times when you want your packages to remain on the DL [down-low] are over, you might want to turn them back on. Just follow the reverse of the above.
Step 1 Open the Alexa app.
Step 2 Tap Settings.
Step 3 Tap Notifications.
Step 4 Tap Amazon Shopping.
Step 5 On the Amazon Shopping screen, go down through the list and toggle on the options you would like to turn back on.
That's it!
---
How To Turn Off Alexa Delivery Notifications: What Do You Think?
I hope you found these instructions on how to disable Alexa delivery notifications helpful.
If you didn't would you please leave me a comment below, and let me know what you think I can change to make this a better resource?
Heck, if you found this helpful, you can leave me a comment too!
I look forward to hearing from you!
---
Related Links
If you liked this article on how to disable Alexa's Amazon Shopping notifications, you might also like some of these posts:
How To Increase Alexa Microphone Sensitivity on Your Echo 
How To Troubleshoot Alexa Multi-Room Music on Amazon Echo
Yay, Alexa! 9 Best Amazon Device Gifts for Kids
How To Change Alexa's Name, Voice & Language
A+ Alexa! 19 Awesome Amazon Echo Device Gifts
---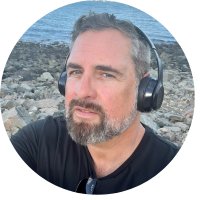 Tim Brennan, a tech blogger and host of the @TecTimmy YouTube channel, writes about smart homes at oneSmartcrib, home theaters at UniversalRemoteReviews, and AI in writing at Writeinteractive. He holds a Journalism degree from Northeastern University and has covered technology for three decades. He lives on the ocean in Nahant, Massachusetts.