As an Amazon affiliate, I earn from qualifying purchases. Learn more
In this post, I'll explore three simple ways how to use Echo Show as a baby monitor.
So Simple A Baby Could Do It
L
ast week, I had a friend who is a new mom and also new to Alexa devices ask me whether she could use Echo Show as a baby monitor. I told her yes, and recommended that she pair up a Wi-Fi security camera with her Echo Show.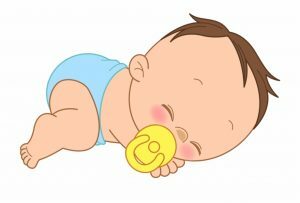 But this got me thinking about all the potential ways to do this.
There are three basic options for how to use Echo Show as a baby monitor:
First, you can pair two Echo Shows together: point one at the baby and use the other to view the baby's activity. The second way is to pair an Echo Show with a Wi-Fi security camera like Wyze Cam or Ring Stickup Cam, and the third way is to simply use the Alexa drop-in feature to listen to baby on any compatible Echo device. 
To summarize, there are three basic options:
Option#1: Use Two Echo Shows
The first way is the most expensive. For this reason, it might actually be more prudent for a toddler monitor than a baby monitor for two-way communication. Since the Echo Show's are among some of the more expensive devices this may not be the most practical, especially for a newborn or infant that you just want to check up on.
However, if you have a toddler that you would like to communicate with back and forth via the smart screen this could work great.
Another way this might not be the most practical is that the baby will need to be in the field of view of the camera on the 2nd-Gen Echo Show.  This would require positioning it in such a way that the camera is trained on the baby or toddler. This is totally doable, especially using a stand or mount. However, it could get a little tricky if you want to get a solid view of a baby in a crib or bassinet.
Basic Steps
Choose one Echo Show for the baby's room and another as a monitor.
Position baby's Echo Show so that the baby is in the camera's field of view.
Use drop-in or video-calling from Show A to Show B when you want to monitor the baby.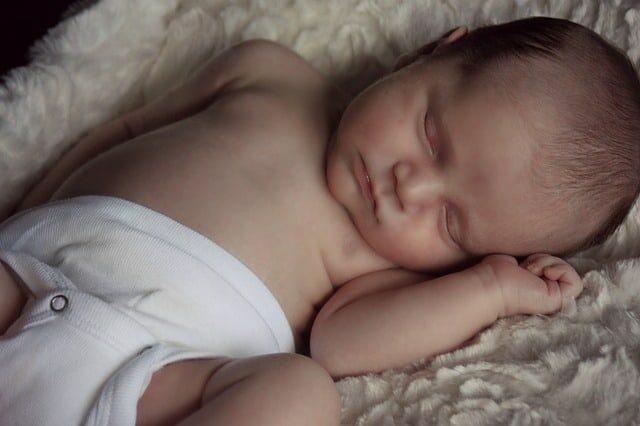 ---
Option #2: Pair an Echo Show with a Security Camera
The best way to use the Echo Show as a baby monitor is by pairing it with an indoor Wi-Fi security camera.
The prices of many brands of these cameras have come down so much to the point where this is super cost-effective. Many of these cameras are mountable so you can also get an optimal view of the baby.  Many of them also have a field of view that could easily display most or all of a baby's nursery or toddler's bedroom.
Basic Steps
Choose an Echo Show that is right for you.
Choose an Echo Show compatible security camera.
Follow the manufacturer's instructions to pair the camera with your Echo Show.
Mount or position the camera in an optimal way to view the baby.
Say "Alexa, show me the baby's nursery" or whatever the equivalent command is for the camera you bought.
Popular Echo Show Compatible Wi-Fi Cameras
Here is a list of popular security cameras that will work great with the Echo Show as a baby monitor, ranked starting with my top choice [links to go vendor sites, I will provide my recommendations with links over to Amazon below].
Wyze Cam
Ring Stick Up Cam
Nest Indoor
I go into a ton of detail comparing these and other popular cameras that work with the Echo Show, so I won't repeat any of that in this article. However, I will recommend a few of my favorite cameras below.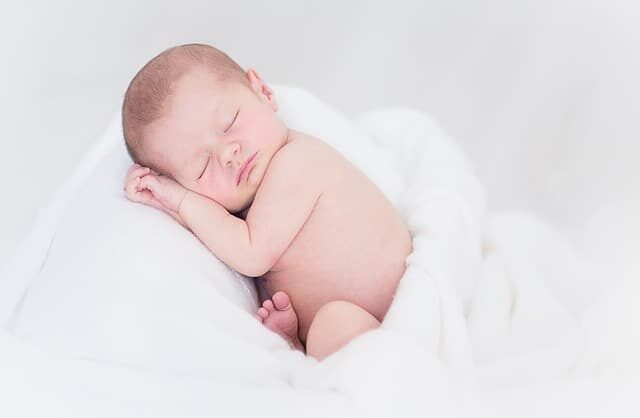 ---
Option #3: Drop-In On Another Echo Device
While in theory, you could use this option in a similar manner to Echo Show to Echo Show, you could also use your Echo Show simply to listen in to baby on any number of Echo devices, such as an Echo Dot, Echo Dot Kid's Edition, Echo, Echo Plus, etc.
The main negative with this approach is that you can only hear and not see your baby.Erin from North Carolina
The main negative with this approach (if you're not going Show to Show or Cam to Show) is that you will be able to only hear and not see the baby. Sure, this is still a "baby monitor" in a more traditional sense, but I think most parents today are more interested in being able to see what their baby or toddler is up to.
Basic Steps
Choose an Echo Show that is right for you [see Echo Show 2 vs 5 vs 8 if you need help].
Choose a second Echo device.
Drop-in using your Echo Show to listen in on baby.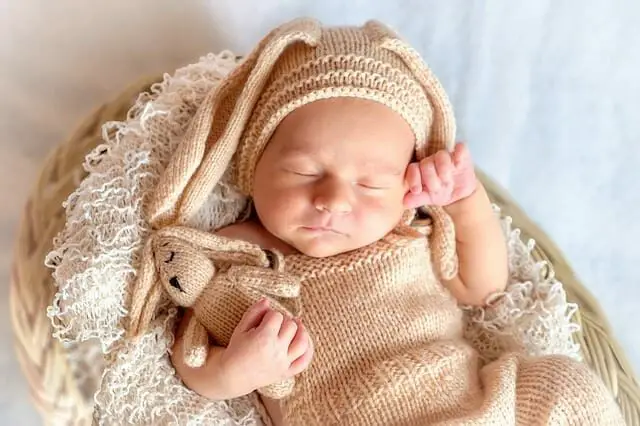 📚 Related: Echo Show 8 2021 Vs 2019
---
Which Wi-Fi Cameras Work Best As Baby Monitors?
My Pick:  Ring Stick Up Cam:
While I haven't tested it out yet, Amazon's new Ring Stick Up Cam with battery back up and two-way talk is getting rave reviews from industry experts and critics alike. PCMag.com has a nice review of the Stick Up Cam here.
This was introduced by Amazon at their new hardware event in September. The best thing about this camera is that it offers flexibility between battery-operated, plug-in, and solar options. For use as a baby monitor, the plug-in model is probably the best way to go, but it is nice to know other options are available.
It is easily mountable and comes with screws and wall anchors if you want to position it pointing a baby's crib.
It will display an ultra-sharp 1080p video to your Echo device, and it also works with Alexa voice commands and IFTTT. Additional features include motion detection and a built-in siren. But you may not want to blare that around the baby's sensitive ears.
It even has two-way talk. So this way you can trade goo-goo and gaa-gaas with baby from another room, or perhaps even help soothe baby to sleep with your voice.
👶 You can read what customers say about Ring Stick Up Cam at Amazon.
Great Budget Choice: Wyze Cam + Echo Show 8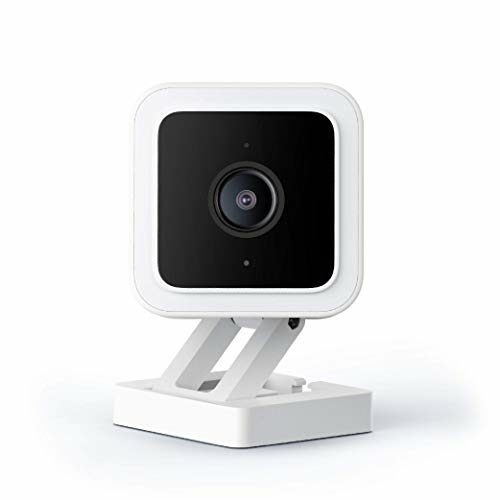 If you are looking for more of a budget option, the Wyze Cam is also another great choice. It has fewer frills than some of the other cameras listed above, but it delivers a crisp video image and it is super inexpensive. The latest version has color night vision so you can check up on baby in color.
It also comes with mounting tape making it a super-inexpensive way to monitor baby using your Echo Show.
Reed over at Smart Home Solver has a nice review of the Wyze Cam out on YouTube. I'll embed it below for your convenience.
👶Amazon has a great deal on the new Wyze Cam with color night vision.
---
Which Echo Show is Best for a Baby Monitor?
With the announcement of Echo Show 15, you now have seven Alexa devices with screens from which you can choose. I'll list them in the order in which they were introduced.
Amazon Echo Show 1st Gen
Amazon Echo Spot
Echo Show 2nd Gen
Show 5
Echo Show 8
Echo Show 10
Echo Show 15
While all of these will work to display footage from wi-fi security cameras, I would stay away from the Echo Show 1st Gen and probably also the Echo Spot. The newer 2nd Gen Show, Show 5 and Show 8 leverage Amazon's newer technology and are just all-around better devices.
I still really like the Amazon Echo Show 2nd Gen. I am currently debating upgrading and recently wrote a post comparing the Echo Show 10 vs 15.
Craig Poulsen does a nice job with his video review comparing the different sized Echo Show displays.
Note: The 8″ inch show is very similar to the 5″ model; however you do get the larger screen. Both make a good baby monitor for a bedside table, but these will be harder to see than with the 2nd-Gen or Show 10 screen from a larger room.
👶You can read my latest review comparing Echo Show 2nd Gen vs 8 vs 5 here.
---
Are There Other Alexa Devices I Can Use As A Baby Monitor?
Yes. Thanks to drop-in and Alexa calling you can use pretty much any newer-generation Echo device as a means for monitoring baby.
This includes the popular Amazon Echo Dot, Echo Plus, and Echo devices.
Heck, you could even use the new Echo Auto to listen in to baby from your car. However, these will let you monitor sound only as they don't have a screen.
You can also use any Facebook Portal device. Facebook's new Portal smart screen now has the option to work with Alexa.  One of the Portals has a ginormous screen that also works great for Skype calls.
You can check the price of Facebook Portal Plus on Amazon or read my review that compares the Echo Show vs Facebook Portal Plus.
---
Benefits of Using Echo Show as a Baby Monitor
There are a number of benefits to using the Echo Show as a way to keep a watchful eye on baby. Here are five I can think of off the top of my head:
#1 – Alexa for Voice Control
You can use Alexa for voice control and even issue custom commands like "Alexa, Show me little Timmy's room" or "Alexa, drop in on the baby's room."
#2 – Affordability
Nearly all major indoor home security cameras are compatible with Echo Show giving you a broad range of features for just about any budget. The latest smaller Echo Show devices are priced more affordably too.
#3 – Reliability
All you need is an available outlet and decent wi-fi connection in both locations and the Echo Show and compatible video camera make for a super reliable baby monitor. Batteries aren't required.
#4 – Versatility
Not only do you get a great baby monitor but you also get all of the benefits of an Echo device with a screen, including the ability to do video calls, get weather reports, set alarms, and timers, view guided recipes, stream music with song lyrics and much more.
#5 – Variety
With several screened Alexa devices from which you can choose, you are sure to find the perfect sized device for your bedside table, kitchen, living or any other room in the house from where you want to watch baby sleep or stir.
---
A Word About Safety and Reliability
Setting up an Echo Show as your baby monitor is perfectly safe—just so long as you exercise a little common sense. Obviously, you do not want to position or mount the camera or Echo Show in any way that runs a risk of falling into the crib and harming the baby.
Also, both the Echo device and the camera require an active internet Wi-Fi connection in order to work. So, make sure you have a reliable connection and a solid connection in the baby's room as well as the room that contains the Show. The idea here is to have a solid reliable camera feed.
Third, if you live in an area where you have frequent power loss, you might want to consider a power generator and potentially a wi-fi hotspot connection on your mobile device if 100% uptime is a concern.
---
Echo Show as a Baby Monitor – Your Turn
I hope I was able to put the question "can you use Echo Show as a baby monitor" to bed. See what I did there?
Are you a new parent and considering using Echo Show as a way to peek in at baby?
Do you already own an Amazon Echo smart speaker with a screen?  How about a home security camera?  If so, which one(s) and what do you like /dislike about them?
Please leave a comment below and let me know.  Even though the blog is growing and it might take me more than a day, I still reply to each and every comment I receive. I hope to hear from you.
---
Related Posts
If you liked this post comparing Echo Show vs Echo Show 5 vs Echo Show 8, you might also like some of these articles:
---
If you got some value from this article, would you mind giving us a quick share on social media? It just takes a minute, and you can use any of the colorful social media buttons along the top and near the bottom of this page. Thanks!
This really helps to spread the word about our blog and gives us a little boost in Google rankings.
Have fun watching and listening in on baby👶!