Affiliate Disclosure
As an Amazon affiliate, I earn from qualifying purchases.
Today, I compare three digital photo frames to give you the "full picture" between the Nixplay vs Skyzoo vs Aeezo. My goal is to help you decide which is the right one to hold your precious memories.
If you are short on time, the main differences between the three frames are this:
The Nixplay is the best digital photo frame with the most features. It works with Alexa and Google Assistant has local and cloud storage, and a motion sensor. The Skyzoo has the best resolution at 1920×1200 vs. 1280×800 for both the Nixplay and Aeezo. The Aeezo has a larger screen measuring 13.3 inches vs. 10.1 inches on the other two.
There are some other key differences of which I will go into a more detail below.
---
Best Digital Picture Frames
W
hile digital picture frames have been around for years, the new ones are much better because you can easily transfer photos to the frames over your Wi-Fi connection. So no more fumbling around
with a clunky USB connection. Their popularity is rising since people have discovered they can use them to share photos, not just at home but also over to family and friends, even those who may live far away.
They keep memories close and accessible, making them an excellent gift for your far-away relatives, whether it's an uncle who loves technology or a grandparent that wants to know the latest about their grandkids.
It's surely a tech-centric alternative to photo albums.
I've done the research for you and found that these three: Nixplay, Skyzoo, and Aeezo are some of the best digital picture frames you can get your hands on. I compare them side by side and break each one down so you'll be able to compare and decide which one is the perfect one for you.
I also wrote an article comparing Nixplay vs Aura vs Skylight if you want to check those out too.
Let's take a look at these three side-by-side and compare specs next.
---
Nixplay vs Skyzoo vs Aeezo Comparison Table
Voice Assistant
Yes, Alexa and Google Assistant
Dimensions
10.55 x 7.36 x 1.22 inches
13.7 x 12.05 x 2.48 inches
15.51 x 11.57 x 2.91 inches
Voice Assistant
Yes, Alexa and Google Assistant
Dimensions
10.55 x 7.36 x 1.22 inches
Dimensions
13.7 x 12.05 x 2.48 inches
Dimensions
15.51 x 11.57 x 2.91 inches
Last update on 09/04/2023 / Affiliate links / Images from Amazon Product Advertising API
---
#1 – Nixplay Smart Digital Photo Frame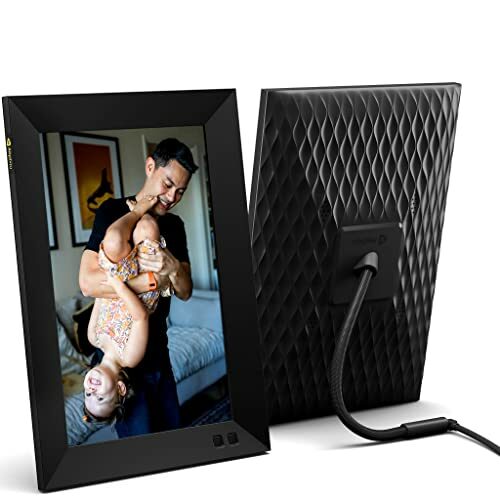 You can't really call something smart if it does not have access to your favorite digital assistant. If you're a smart home integration enthusiast like me, then you're going to love the Nixplay digital photo frame.
It has everything you need, especially the integration to Amazon's Alexa and Google Assistant. On top of that, it comes with a high-resolution display that's capable of showing pictures up to 1280 x 800 pixels. It also has touchscreen capabilities allowing you access and control, especially if you want to tweak some of the settings quickly.
The resolution might seem a little low since everything today seems to be in "4K," but this Nixplay does not disappoint. For a 10.1-inch frame, it displays sharp and crisp images. Couple that with a motion sensor that turns it on when it detects someone near it, and you have a frame that is highly energy efficient.
One thing you might notice is that the Nixplay does not come with a USB or SD card port. The good news it that you won't need them. Instead, you just transfer photos over to it using the Nixplay iOS and Android app over your Wi-Fi connection. Easy-peasy.
If you don't have the images you want to showcase on your phone, Nixplay can even tap into your social media accounts and display photos from there.
It's not just photos, but the Nixplay can also display 15-second video clips, which are basically like mini TikToks that you can share with your loved ones.
The Nixplay 10.1-inch is a compact frame that should blend perfectly in any room. The screen is bright and clear, which should do your photos justice whenever they come up. The voice recognition and motion sensors are also great additions that allow the device to save on electricity.
If there's a digital photo frame that's easy to use, it's the Nixplay.
Pros
Sharp, high resolution images
Support for both Alexa and Google Assistant
Touchscreen for easy controls
Excellent social media image access
The motion sensor is a plus
Cons
No USB or SD card ports
10.1 inch screen is the largest option for this frame
---
Video Review
Video credits by Nixplay
---
#2 – Skyzoo Digital Picture Frame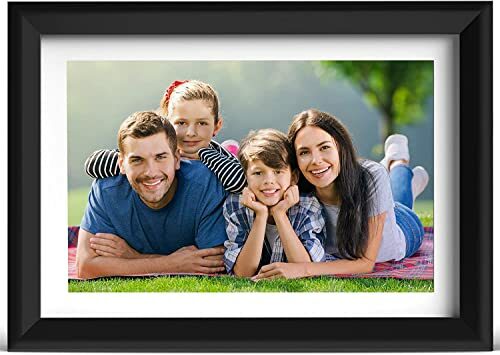 The Skyzoo 10.1-inch digital picture frame may not be as packed with features compared to the Nixplay and Aeezo, but it also makes for an awesome gift.
In terms of display size, it's the same as the Nixplay at 10.1 inches. However, it has a higher 1920 x 1200 resolution. This means your pictures should be sharper and even more crisp with this option.
Similar to the Nixplay, it has Wi-Fi connectivity and app access. You can even share photos and videos from your phone and other devices. Plus, you can invite family and friends to share pictures with the Skyzoo.
These digital picture frames can't be all the same, right? There are significant differences between these three devices. Skyzoo, for one, does not come with Amazon Alexa and Google Assistant support.
Skyzoo does have USB and SD card ports though. It also has a generous amount of internal storage of up to 16GB allowing you to store over 40,000 photos. It also supports SD cards up to 64GB, which easily quadruples the number of pictures you can keep.
Comparing the three digital frames, the Skyzoo is a solid device that should blend in nicely with your other home decor to remind you of fond memories every time you glance at it.
Pros
Higher resolution 1920 x 1200 beats the other two frames
Large built-in storage
Expandability with an SD card is a plus
Cons
No Alexa or Google Assistant support
---
Skyzoo Digital Picture Frame – 10.1 Inch FHD IPS Touch Screen Digital Photo Frame with 2.4GHz and 5GHz WiFi, Share Photos Remotely via Frameo APP, for Friends (Black)
Awesome gift idea: This wooden digital photo frame is perfect for new parents, grandparents, newlyweds, college kids, or families separated by distance. For Mothers Day, Fathers Day, Thanksgiving, Christmas, Birthday, Wedding Anniversary, Graduation Ceremony, Family Gathering, Party, and Other Important Days.
---
#3 – Aeezo Smart Digital Photo Frame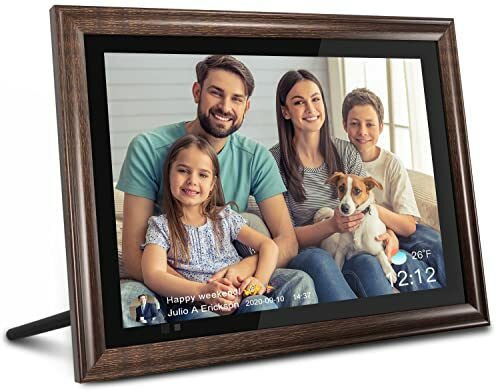 Now that you know more about the Nixplay and the Skyzoo digital picture frames, the Aeezo is that solid middle ground between the three. Its price is right smack in the middle giving you a choice whether you want a bare-bones device, a feature-packed one, or the best of both worlds.
The Aeezo is physically larger since it sports a 13.3-inch display with a resolution of 1280 x 800 pixels. This makes it perfect for displaying memories and photography.
The display is also a touchscreen allowing you to browse your photos and videos with a tap of your finger. You can also change settings easily using the display. Still, access to the app gives you even more granular control of your photos and device.
Apart from the larger size, another standout feature of the Aeezo is a remote control. It's not your TV's remote, but it lets you navigate your pics  from a distance. Pretty cool.
The Aeezo also comes with a USB and SD card slot. It's got hefty built-in storage that can store up to 10,000 photos, and the SD card expandability can give you even more.
The Aeezo works seamlessly with Alexa. Combine with a device like the Echo Dot, and you can enjoy voice control of the digital picture frame.
If you're looking for a solid middle ground between the Nixplay and the Skyzoo, the Aeezo offers you that choice. Although you will not enjoy the highest resolutions, the larger display allows you to showcase your memories and photography projects in a big way.
Pros
Large 13.3-inch display
Generous internal storage
USB and SD card ports
Remote control is an excellent addition
Cons
The resolution could be higher for a 13-inch screen
---
Video Review
Video credits by b8ta
---
Nixplay vs Skyzoo vs Aeezo: The Verdict
🏆 Best Overall: Nixplay 10.1-inch Smart Digital Photo Frame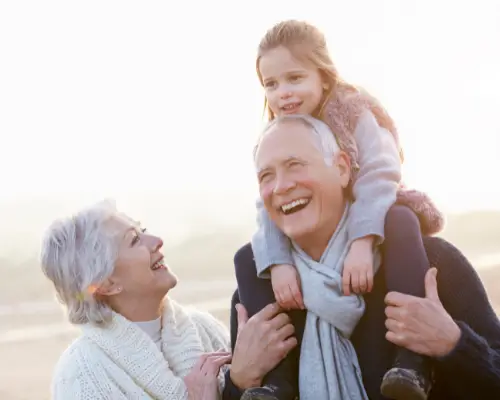 The Nixplay really has all of the bells and whistles you could ask for in a smart digital photo frame. It is both packed with features and fun to use.
Social media access sets Nixplay apart from the rest of the field. With access to your Facebook, Google Photos, Instagram, Dropbox, and others, you don't have to curate your photos.
Plus, family and friends can get in on the fun as they can easily upload photos to your frame using their Nixplay accounts. So, get ready for some unexpected images to pop up when you invite them to add photos for you. Really neat.
If there's one thing to complain about with the Nixplay is the lack of USB and SD card ports for expandability. It does come with 8GB of built-in storage, but you don't really need it with the unlimited cloud storage option.
---
🥈 Runner Up: Aeezo 13.3-inch Smart Digital Photo Frame
The Aeezo also has everything you need in a smart digital photo frame. The wide IPS display allows you to put this anywhere in your home to enjoy your photos from any angle. The larger size makes this a great frame to display your photography.
It lags behind Nixplay in terms of its social media and connectivity features. However, if you're looking for a digital picture frame that nails the essentials at a higher resolution and gives you access to Alexa, this is a good one to get. The Family Sharing is also great for grandparents and other family and friends who may not be tech savvy.
---
🥉 Budget Option: Skyzoo 10.1-inch Digital Photo Frame
The Skyzoo is also a solid digital photo frame with the best resolution among the three. If you're looking for a great gift idea for family and friends, this really is another great device to consider.
It's easy to set up and load your photos. The USB and SD card slots surely help a lot here as you simply plug in the storage device of your choice, and the Skyzoo will display your photos.
---
Digital Photo Frame Buying Guide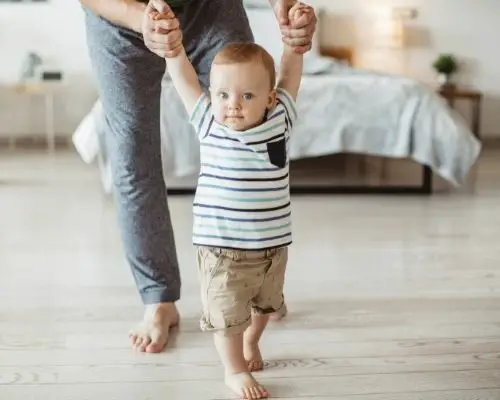 When considering a digital photo frame, there are a bunch of features that you may want to consider.. Here are the details to look out for.
Display Resolution and Quality
Remember that the primary camera you have in your smartphone has crazy resolutions nowadays with some able to shoot 4K images. You'll have to consider this since you want to showcase all the details and colors.
I recommend a digital photo frame with at least 1024 x 768 pixels resolution. The higher, the better. The good news is that all three frames on this list pass this test, with the Nixplay and Aeezo having 1280 x 800 pixels and the Skyzoo with 1920 x 1200.
You also want to look at the quality, which means that the frames can display vibrant colors and sharpness. After all, you don't want a dull display with low contrast as that won't give your photos the credit they deserve.
Storage and Connectivity
With digital picture frames, these two categories are somewhat connected. Most frames come with cloud access, which means that your photos are stored online rather than on the device.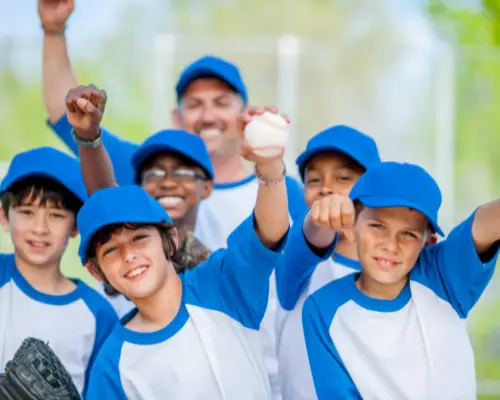 From my experience, frames that do not rely too much on the cloud tend to be easier to set up and use. Those with USB ports and SD card slots are relatively easier to use and work well for non-technical users.
However, cloud-based frames do give you more versatility and are just more fun to use. A case in point is the Nixplay, where you can allow friends and family to send pictures directly to your device. Walking by it to see a new photo suddenly popup is fun for sure.
Customer Support
Of course, you don't want to be left hanging if something goes wrong with your frame. Nixplay, Skyzoo, and Aeezo all offer excellent customer support, so you don't have to worry about this with our current selection.
---
Final Thoughts
If you're looking for the best frame that's packed with features and connectivity options, it's hands down the Nixplay 10.1-inch Smart Digital Photo Frame. You get a lot of the bells and whistles that you won't find in the other two frames.
Alexa and Google Assistant compatibility is also a plus allowing you to interact with your smart home system.
The Aeezo 13.3-inch Smart Digital Photo Frame is also an excellent choice. It's larger and should make an ideal centerpiece in just about any room in your home.
Lastly, the Skyzoo 10.1-inch Digital Photo Frame may be a great budget frame depending on whether you can get it on sale. It comes with a solid set of features without getting too fancy. It's also one of the easiest frames to set up and use, thanks to its USB and SD card slots.
Overall, these three digital photo frames are an excellent want to showcase your memories and photography. They even make great gifts for just about any occasion. I'm already thinking of giving any one of these frames to friends and family.
Depending on your budget and feature set that you're looking for, there is surely a digital photo frame that's going to be right for you.
---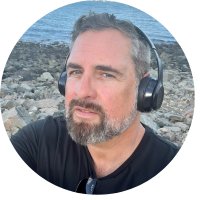 Tim Brennan, a tech blogger and host of the @TecTimmy YouTube channel, writes about smart homes at oneSmartcrib, home theaters at UniversalRemoteReviews, and AI in writing at Writeinteractive. He holds a Journalism degree from Northeastern University and has covered technology for three decades. He lives on the ocean in Nahant, Massachusetts.