Affiliate Disclosure
As an Amazon affiliate, I earn from qualifying purchases.
In this blog post, I will guide you on how to reset WiFi on eufy Robovac so you can get your robot back to cleaning in no time flat.
When eufy Robovac Goes Offline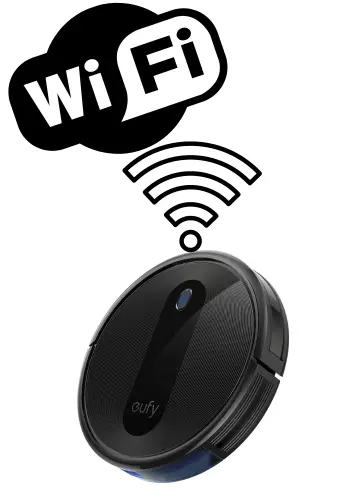 If you're reading this, you've probably got a eufy Robovac buzzing around your home. As someone who owns the 15c Max and x8 Hybrid models, I totally get the appeal. These nifty little robots have been game-changers for keeping my home clean without straining my back.
But even the most useful gadgets have their off days. For me, the WiFi on my eufy Robovacs disconnects more often than I'd like. But don't worry. You can reset WiFi on eufy Robovac by following the instructions below.
It doesn't matter which eufy Robovac model you have; this guide will help you get sorted.
Before I get started, here's a fun fact: according to a recent report by Grand View Research, the global robotic vacuum cleaner market, valued at over $5 billion today, is expected to grow at a CAGR of 23.4% from 2022 to 2030. That's a lot of robot vacuums!
eufy is a major player in this market, so we are in good company, it seems.
Now let's get your eufy Robovac back online.
---
Why Robovac Loses a Wifi Connection
Every eufy Robovac model has its unique quirks and features. Yet, when it comes to the WiFi connection, which is crucial for automation, they are quite similar.
For instance, they connect to our home networks over a 2.4 GHz band. This is an important consideration when it comes time to reset Wifi on eufy Robovac. But sometimes, you might experience connection issues for a number of reasons. That's when it's time for a reset. Here are the main reasons why you might need to reset wifi on eufy Robovac:
Power Outage: I find that when I lose power, I almost always have to do a manual reset of the Wi-Fi in order to get my eufy Robovac back online.
Changing Internet Providers: When you switch internet service providers, your network name and password will likely change, necessitating a reset of your eufy Robovac's WiFi connection.
Setting Up a New Network: If you're like me and have a separate network for your smart home devices, or if you've recently updated your home network, you'll need to reset the WiFi connection on your eufy Robovac.
Troubleshooting: If your Robovac is not working as smoothly as it usually does, the problem might lie in your WiFi connection. Resetting it might just solve your issues.
But fret not! Whether you're a seasoned eufy user like myself or brand new to the robot vac scene, this comprehensive, step-by-step guide will walk you through resetting the WiFi connection on your eufy Robovac. Let's get started!
---
Preparing to Reset WiFi on eufy Robovac
The first step to reset Wifi on eufy Robovac is preparing for the reset. Before we start the reset process, here are a few things to keep in mind:
Make sure your eufy Robovac is fully charged. It's best to start with a fully charged unit to ensure it doesn't power off during the process.
You should have access to your WiFi network's name (SSID) and the correct password.
Ensure your smartphone is connected to the 2.4 GHz band of your network. The eufyHome app or the eufy Clean app will guide us during the reset process, so it must be on the same network as your Robovac will connect to.
Check that your eufy Robovac is within the range of your Wi-Fi router to ensure a strong connection.
Make sure your eufyHome app or eufy Clean app is updated to the latest version.
---
How to Reset WiFi on Eufy Robovac: Step by Step
Ready to get your eufy Robovac back on track? Let's get you back up and running step by step.
Step 1: Power Up Your eufy Robovac
I'll start with the basics. The first thing you want to do is power up your eufy Robovac.
Turn on the device by switching the power button to on.
Older models may have an on/off button under the unit.
On the x8 Hybrid and newer models, the button is in the top center of the button panel.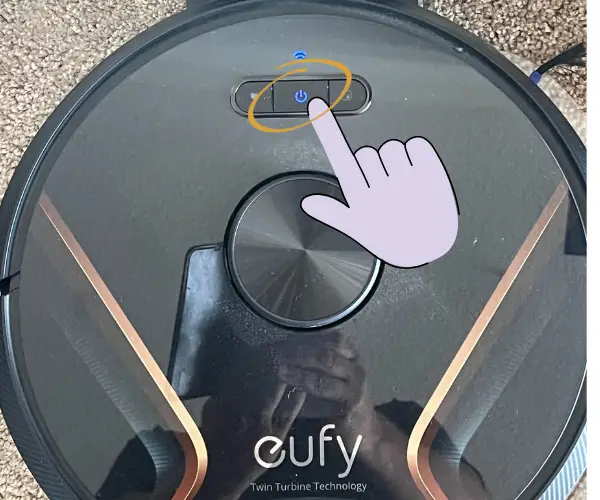 A powered-on Robovac is the first step to successfully resetting your WiFi connection.
Tip: Make sure your Robovac is completely awake and ready to go! Depending on where you are with the Wifi reset, the indicator lights might be steady or blinking.
Step 2: Reset the Vacuum
Next, we need to enter the WiFi Setup mode on your Robovac. You do this by performing a reset.
On some models, like the 15c Max, the Reset button is on the top of the unit. Press this button for 5-10 seconds (depending on your model) until you hear a beep. The WiFi status light should start blinking, which means your Robovac is ready to connect to a new network.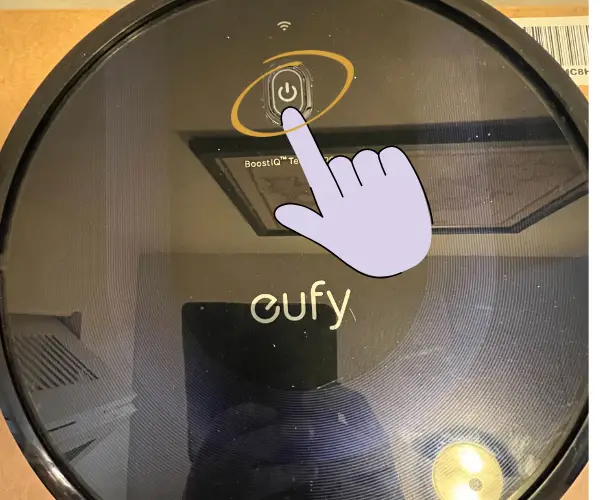 On newer models like my x8 hybrid, the reset is achieved by pressing and holding the left Spot Cleaning button and the right Recharge button on the top panel simultaneously for five seconds until there is a voice prompt.
Step 3: Reconfigure Wifi in the eufy App
With your Eufy RoboVac now in WiFi setup mode, it's time to whip out your smartphone. Launch the EufyHome app or the Eufy Clean app, depending on your Robovac model.
Here are instructions for the eufy Clean app. Generally, you want to follow the instructions given in the app.
Do the following in the app:
Tap Add Device.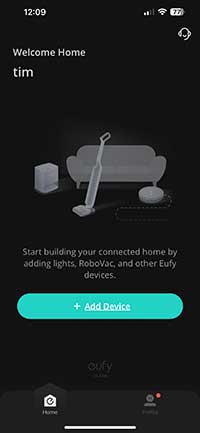 Under Robotic Vacuums, select your eufy Robovac model (e.g., Robovac x8 Hybrid).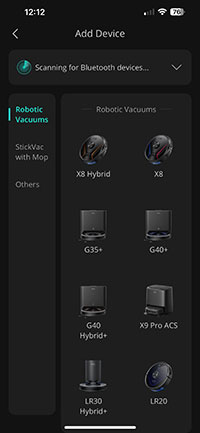 Under Device Setup, confirm the status and tap Next.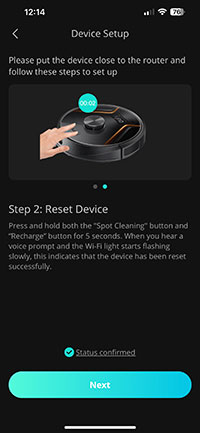 Once the app finds your vacuum, select the device model to confirm.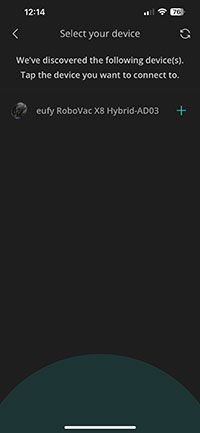 Select your Wifi network and enter the WiFi password.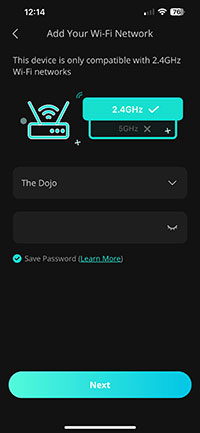 Important: The app will let you know whether your network is compatible with 2.4 GHz or greater networks. Be sure to select the correct option here. My x8 is compatible with my 2.4 GHz network called Dojo, so I am selecting this option. A 5 GHz network will not work with my model.
Optionally, enter a fun, friendly name for your eufy Robovac. I call mine Buddy.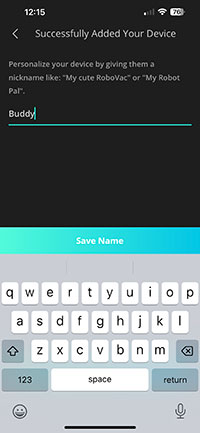 That's it. You should now be back in business!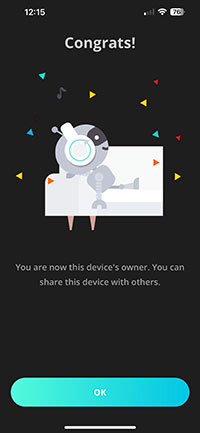 You can confirm this by ensuring the lights on top of the vacuum indicate normal operation. On the x8, it looks like this (power indicator and wifi indicator glow blue):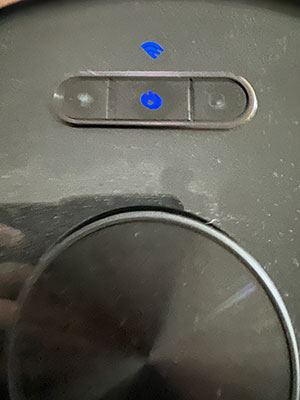 I made a video on my @TecTimmy YouTube channel that walks you through each step on how to reset Wifi on eufy Robovac for older models like the 15c and 30c. Please throw a like and subscribe if you find it helpful.
---
Troubleshooting the eufy Robovac Reset
Let's dive into some common issues you may encounter when you reset wifi on eufy Robovac and possible solutions. These might help you identify the cause of your WiFi problem and provide the proper course of action, including when to perform a WiFi reset.
Unresponsive eufyHome App:

If your eufyHome app is not responding or having connection issues with your eufy Robovac, try resetting your WiFi. For iOS devices, you might want to double-check that you're allowing the eufyHome app to connect to your home Wi-Fi network in your device settings.

WiFi Connection Drops:

If your eufy RoboVac drops the WiFi connection frequently or shows a poor WiFi signal, ensure your Robovac is within range of your Wi-Fi router. Your home network should also be on a 2.4 GHz band as eufy Robovacs do not support 5 GHz networks.

Changed WiFi Network:

When you change your home network's SSID or password, your Robovac will lose its connection. You must perform a WiFi reset to connect your eufy Robovac to the new network.

After Firmware Updates:

Sometimes, after a firmware update, the Robovac might encounter connection issues. A WiFi reset often helps in these situations.

Model-Specific Issues:

Some models, like the eufy Robovac 30C Max, have a Wi-Fi status light. If it's not solid blue and keeps blinking, it means there's a problem with the WiFi connection. In such a case, resetting the WiFi can resolve the issue.
---
Frequently Asked Questions About eufy Robovac WiFi Resets
1. When should I press the power button to reset my eufy Robovac?
The power button is essential in your reset process. If your eufy Robovac is having difficulties maintaining a WiFi connection or not responding to commands via the eufyHome App, initiating a reset is a viable solution. This action restores your Robovac to factory default settings, which can often clear any technical glitches it may be experiencing.
2. How do I know if my eufy Robovac is connected to the right GHz network?
Most eufy Robovacs, including the c-series, g-series, and l-series, are designed to operate on a 2.4 GHz network. If you're unsure about your home network frequency, check the settings on your internet router. For additional assistance, consult the eufyHome App or contact eufy customer support.
3. Why is the Wi-Fi status light on my eufy Robovac not starting?
The Wi-Fi status light on your eufy Robovac is critical in signaling the WiFi connection status. If the light doesn't start or continuously blinks, this suggests there might be an issue with the WiFi connection. It's always a good idea to ensure your robot vacuum is within range of your Wi-Fi router and that the network credentials (SSID and password) have been correctly entered in the eufyHome App.
4. What does a factory reset do on my eufy Robovac?
A factory reset, often called a hard reset, restores your eufy Robovac to its original factory settings. This process can be beneficial if you're experiencing persistent issues that aren't resolved by basic troubleshooting steps. It's also necessary if you're planning to connect your vacuum to a new Wi-Fi network. Remember, a factory reset erases all user data, so sync your cleaning schedules and preferences to the eufyHome App for easy recovery post-reset.
5. My eufy Robovac model is newer; do these reset steps still apply?
Yes, while different models may vary slightly in their reset procedures, the core steps remain the same. These include ensuring your Robovac is out of power standby mode, using the reset button, and configuring new WiFi settings using the eufyHome App. Whether you own a Robovac 15c, 30, or the newer i8 model, these steps should guide you to reset your eufy Robovac's WiFi connection successfully.
6. What should I do if I continue to face Wi-Fi connection issues post-reset?
Continued Wi-Fi connection issues post-reset can be frustrating. However, don't lose hope! Check if other smart devices are able to connect to your home Wi-Fi network to rule out a network issue. Also, consider contacting eufy support, as they have a team of professionals ready to assist with various issues. Remember, it's always a good idea to keep your eufyHome App updated with new updates for the best experience.
---
Reset WiFi on eufy Robovac: Final Thoughts
The steps to reset WiFi on eufy Robovac can be a game-changer in solving various connection issues. It's essential to understand the 'when' and 'why' behind the WiFi reset, as well as follow the step-by-step guide we discussed, for an efficient and hassle-free eufy Robovac experience.
As advanced as our eufy Robovacs are, they sometimes need our help. If you encounter any WiFi connection issues or have further queries about any eufy Robovac model, please comment below. As an owner of multiple eufy Robovacs, I would happily help you troubleshoot to the best of my ability.
The key to maximizing our smart homes' potential is pooling our shared knowledge and experiences. So, let's keep this conversation going, and let's continue to make the most of our eufy Robovacs. Happy cleaning!
---
Related Links
If you liked this blog post on how to reset wifi on eufy Robovac, you might also like some of these posts:
---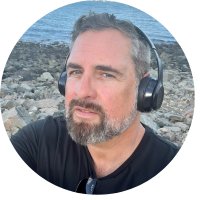 Tim Brennan, a tech blogger and host of the @TecTimmy YouTube channel, writes about smart homes at oneSmartcrib, home theaters at UniversalRemoteReviews, and AI in writing at Writeinteractive. He holds a Journalism degree from Northeastern University and has covered technology for three decades. He lives on the ocean in Nahant, Massachusetts.