Affiliate Disclosure
As an Amazon affiliate, I earn from qualifying purchases.
Roborock S7 vs Braava m6 vs 360 S8: In this in-depth review and comparison, I compare these best robot mops for tile and hardwood floors that work with Amazon Alexa. I'll weigh the pros and cons and provide a side-by-side comparison of major features.
So which is the best robot mop out of this trio? If you want a recommendation on the best overall robot mop for the money, go with the S7.
The Roborock S7 will both mop and vacuum with strong 2500 Pa suction, plus it has a long 180-minute [5200mAh] battery life, a large water tank and dustbin, plus recharge and resume capability. It also works with Alexa and has cleaning modes for multiple floor types, including hardwood, tile, laminate, stone, and carpeting.
Yay, Clean Floors!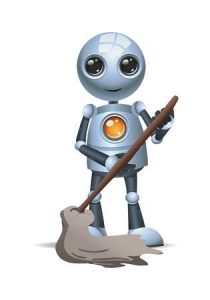 If you have kids or pets [or a messy significant other ?], you know the deal. You can never seem to get your floors clean enough.
All of that mopping amounts to nothing more than a serious pain in the butt—or at least the lower back.
With a quality robot mopper, your back with thank you, and you never need to get your hands dirty wringing out a mop or sweeping dust from the floor.
If you want to enjoy the ultimate convenience of robot mops, look no further than my comparison of Roborock S7 vs Braava m6 vs 360 S8. I'm excited to give you the scoop on today's top options for keeping your tile and hardwood floors clean. Yay, clean floors!
---
Roborock S7 vs Braava m6 vs 360 S8: Features Comparison
The top robot mops share many features, which can make it hard to select the right one for your home or apartment. Here is a quick comparison table highlighting the main features and differences between the Roborock S7 vs Braava m6 vs 360 S8 robot moppers:
Navigation
iAdapt 3.0 Navigation with vSLAM technology
Precision LiDAR navigation
Smart LDS Navigation with five sensors
Map
Apartment layout and map saving
Max Suction
2500Pa HyperForce Suction
Navigation
iAdapt 3.0 Navigation with vSLAM technology
Navigation
Precision LiDAR navigation
Map
Apartment layout and map saving
Max Suction
2500Pa HyperForce Suction
Navigation
Smart LDS Navigation with five sensors
Last update on 09/04/2023 / Affiliate links / Images from Amazon Product Advertising API
---
What To Look For In a Robot Mopper?
Robot mops and vacuums take care of a laborious cleaning task that many people put off (me included). To keep floors free of dust, dirt, and other debris, the Today Show and others recommend that vacuum or mopping at least two or three times per week.
I don't know about you, but I fall way short at this chore. Most people do not have the time to clean floors that frequently.
It's somewhat comforting to know that I am not alone. In a recent survey from Statistica, a whopping 57% of respondents said they clean their floors less frequently than once a week.
✨Related: iRobot vs Eufy vs Ecovacs vs Neato
All three of these best robot mops have solid voice control so you can ask Alexa to clean your tile and hardwood floors automatically. Apart from integration with Alexa and other assistants like Google Home, other features you may want to pay attention to are:
Wifi control of the mopper using a smartphone app or tablet
The ability to set schedules to clean on certain days of the week or times of day
Smart navigation technology allows them to plot routes throughout your home.
The ability to automatically recharge and resume cleaning when the battery gets low.
Dry vs wet mopping
Maximum suction power
Zone cleaning
---
RoboRock S7 Review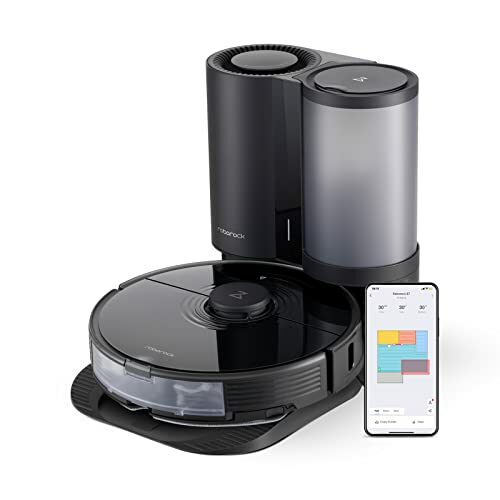 ✨ SEE IT AT AMAZON
The Roborock S7 by Roborock stands out due to its versatility. It offers the greatest functionality with multiple cleaning modes. These modes allow the device to sweep, mop, and vacuum any room in your home. It also includes advanced robot vacuum features such as auto-recharge and resume, smart app control, and advanced sensor navigation. You do not need to worry about it falling down the stairs or bumping into furniture, as you can map no mop zones to your heart's content.
As with most robot cleaners, it maps your home, planning routes to avoid cleaning the same area twice. If you need a robot mop specifically for tile or hardwood, this is a top choice due to its synchronous sweeping and mopping. It first uses its powerful 2500Pa vacuum to suck up debris before mopping the floor.
Thanks to the folks over at Vacuum Wars for this video review of this game-changing vac (and yes it also comes in white):
Pros
Excellent battery life:

The 5200mAh battery offers longer life, allowing the robot to clean for up to 150 minutes before recharging.
No streaking! It does not leave any streaks on the floor when wet, mopping hardwood floors and other flat surfaces.

Outstanding suction

: It includes 2500Pa suction power to help collect dirt and debris from corners and under furniture.

Solid climbing:

The robot can climb over obstacles measuring up to two centimeters, perfect for climbing over transition strips and thick rugs.
In the zone: The S7 includes custom zone cleaning for setting off-limit areas or cleaning specific rooms.
Cons
It's expensive, although the experts declare it worth the price.
No sensor for when the dustbin is full.
Some customers complain that there are no smart phone alerts when the vac gets stuck .
---
✨Related: Eufy Robovac vs Roomba
---
iRobot Braava Jet m6 Review
The Braava Jet m6 by iRobot is unique compared to other options as it does not have a vacuum motor. Instead of sucking up debris, it collects dust on a pad. You add a wet mop or dry sweep cleaning pad and the device automatically selects the right cleaning method. It also features a jet spray, allowing you to use a hardwood floor cleaning solution to get rid of stubborn dirt and grime.
Besides the changeable cleaning pads and jet spray, the Braava Jet m6 includes many features you expect in a robot mop. With the iAdapt 3.0 Navigation with vSLAM technology, the robot can navigate multiple rooms, easily moving around furniture. Additionally, the Imprint Smart Mapping feature allows it to adapt and find the most efficient routes through your home. It also automatically recharges and resumes cleaning when the battery gets low.
Here is iRobot's one-minute video spot for the Braava Jet m6. Braava!
Pros
Hip to be square: The square, maximized-edge design allows the robot to clean corners, along edges, and under furniture.

Low noise:

The Braava Jet m6 offers quieter operation compared to vacuum-powered devices.

Room smarts:

The robot automatically detects the difference between rooms so you can choose which rooms get mopped or swept.
Voice assistant ready: It is compatible with Alexa and Google Assistant for hands-free voice-activated control.

App control:

It works with the iRobot HOME App for remote control via a mobile app on your phone or tablet.
Cons
The disposable pads are costly but iRobot sells washable wet mopping pads.
The robot may leave visible streaks on floors when using the wet mopping function.
---
---
360 S8 Robot Vacuum Cleaner and Mop Review
The robot vacuum cleaner and mop by 360 S8 is one of the top choices for those with tighter budgets. It includes many features you need in a robot sweeper, including smart mapping and custom control for setting different cleaning zones. It also automatically recharges and resumes cleaning. For dry sweeping, it features a cleanable dusting brush.
To help keep the robot from crashing into your furniture, it uses multiple sensors. This also helps it prevent getting stuck in narrow spots or falling down the stairs. As with many of the latest robot mops and vacuums, the 360 S8 Robot has a mobile app. Through the app, you can set off-limit areas and set custom zones.
Thanks to the good folks over at Smart Robot Reviews for this thorough and detailed video demo. Digging the funky music guys!
Pros
Carpets and Floors: The strong suction power helps lift dirt and debris from any surface including thick carpets or smooth hardwood floors.
Solid battery life: The battery lasts long, allowing the robot to easily clean multiple rooms with a single charge.
Quiet please: It provides quieter operation compared to other robot vacuums, thanks to its double silencer duct.
Versatile floor cleaner: It is suitable for cleaning almost any type of flooring including stone, tile, laminate flooring, and hardwood floors.

Moutain climber:

The robot can climb over obstacles up to two centimeters tall, allowing it to cross over thick metal transition strips.
Cons
It stands about four inches tall, keeping it from getting under furniture with limited clearance.
While it includes a dry sweeping function, it does not include a wet mopping feature.
---
---
Conclusion: Which Robot Mop Should You Choose?
So in comparing Roborock S7 vs Braava m6 vs 360 S8 robot vacuum cleaners — which is the best option? The Roborock S7 provides the best results for both wet and dry mopping, Alexa control, zone control, and other useful features to scrub a variety of flooring types.
The 360 S8 Robot Vacuum Cleaner is a close runner-up. It has a long battery life and a quieter operation. You might also be able to pick one up at a steep discount as this model often goes on sale.
If wet mopping is an important factor for you, the iRobot Braava Jet m6 has you covered. It uses changeable pads for dry or wet mopping any hard flooring. However, it lacks a vacuum for switching between carpets and hardwoods or tile.
Roborock S7 is the most well-rounded choice. It can dry sweep, wet mop, and vacuum. This nifty device automatically detects different types of flooring and switching modes as it travels over carpet, tile, or hardwood. The best feature of all is the fact that the Roborock S7 does not leave streaks.
If you want to keep the floors in every room spotless without any effort, the Roborock S7 is a great way to go.
---
Roborock S7 vs Braava m6 vs 360 S8: Which Do You Like Best?
So what do you think of my picks for the best robot mops with Alexa?
In the battle between Roborock S7 vs Braava m6 vs 360 S8, which of these robot mops would you consider letting run around on your floors?
Is there a product you feel I missed and would like to see compared with the others in this review?
Please leave a comment below and let me know your thoughts. I would love to hear from you.
---
Related Links
You may also enjoy some of my other posts on robot moppers and vacuum:
---
Roborock S7 vs Braava m6 vs 360 S8: Please Like and Share
If you liked this article comparing the Roborock S7 vs Braava Jet m6 vs 360 S8 smart mops or any article in my blog, would you mind giving a quick share on social media? You can use the colorful social buttons at the top and bottom of this page.
---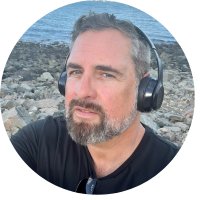 Tim Brennan, a tech blogger and host of the @TecTimmy YouTube channel, writes about smart homes at oneSmartcrib, home theaters at UniversalRemoteReviews, and AI in writing at Writeinteractive. He holds a Journalism degree from Northeastern University and has covered technology for three decades. He lives on the ocean in Nahant, Massachusetts.