As an Amazon affiliate, I earn from qualifying purchases. Learn more
In this article, I provide a side-by-side comparison of Sensibo Sky vs Ceilo Breeze Plus vs Ambi vs Tado. Which smart ac controller and app is best? Let's find out.
A
h yes. The Dog Days of Summer.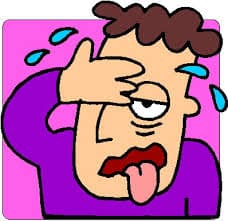 We are really in the thick of it now. With last week's heatwave, August just starting to heat up, and even more oppressive heat in the forecast for many parts of the U.S., all I can say is…it's hot!
And that has me thinking about my AC – and last month's electric bill ?. AND wouldn't it be great if I could save some money somehow, some way.
I don't have central AC so a smart thermostat is out. So, what is a sweaty frugal boy to do?
The short answer is: there's an app for that! In fact, there are four really good ones that will let you control both window and portable AC units. They are: Sensibo Sky, Ceilo Breez Plus, Ambi Climate 2, and Tado.
They aren't free and don't come cheap, but with the savings you can get on your electric bill, they could more than pay for themselves in a couple of seasons.
But which product is best?
With its user-friendly app, support for iOS and Android devices, simple set up, robust smart assistant support, plus intelligent climate control and support for IFTTT, Sensibo Sky is my top choice for the best smart AC controller and app. The Ambi 2 is a solid runner up, though it requires an existing AC remote with an LCD screen.
I will take a closer look at features and compare the products side by side in this post. This way, you can choose the best smart AC remote for your unit.
In fact, let's start with that.
Quick Comparison Chart: Sensibo vs Ceilo vs Ambi vs Tado
Here is a side-by-side comparison table showing the key features of the Sensibo vs Ceilo vs Ambi vs Tado smart AC controllers.
|   | Sensibo Sky | Ceilo Breez Plus | Ambi 2 | Tado |
| --- | --- | --- | --- | --- |
| | | | | |
| My Score (Out of 100%) | 95% A [best overall] | 90% A-[solid runner up] | 95% A [but requires existing LCD AC remote] | 85% B [some negative reviews about compatibility] |
| Voice Assistants | Alexa, Google Assistant, Siri | Alexa, Google Assistant | Alexa, Siri, Google Home | Alexa, Google Assistant |
| Smartphone App | iOS/Android | iOS/Android | iOS/Android | iOS/Android |
| Digital Temperature Display on Controller | | | | |
| IFTTT | | | | |
| AC Types | Window, Portable, Wall | Window, Portable, Wall | Window, Portable, Wall | Window, Portable, Wall |
| 7-Day Scheduling | | | | |
| Auto Adjusts based on Room Temperature | | | | |
| Adjusts based on room humidity | | | | |
| Adjusts Based on Weather Outside | | | | |
| Intelligently Learns Preferences | | | | |
| Requires Line of Sight to AC | Yes | Yes | Yes | No |
| Dimensions | 3.2 x 2.2 x 0.7 inches | 4.3 x 4.3 x 1 inches | 7.2 x 7 x 1.8 inches | 3.9 x 3.9 x 0.5 inches |
| Weight | 2.4 ounces | 14.4 ounces | 1.5 pounds | 14.4 ounces |
---
Sensibo Sky (International)
Coolness
Sensibo Sky from Sensibo also supports window A/Cs, ductless min splits, portable A/C units with an existing remote control. Like Cielo, you can control your AC from anywhere using your smartphone: iOS, Android, Web app.
This is my top pick for most people. Customers who own this device seem to love it.
The "coolest" feature of this controller is probably its GeoFencing capability. This feature can be used to base operation on proximity to your home. On your way home from work about a mile away?  No problem. The GeoFencing feature can be used to automatically fire up your AC based on the distance from your house.  Forget to turn the A/C off before leaving your apartment? Sensibo has you covered as it can be set to automatically turn off after the last person leaves home. Cool.
You can also control your AC unit using your voice with your choice of Amazon Echo,  Google Home, and even Apple Siri.
Video Review: Sensibo Sky
Here is a nice video review of the Sky from the  Gadget Whisperer. Great tee shirt, man!
The company claims that Sensibo can help you save up to 40% on energy costs. Many customers who own this product swear by it.
Pros
Control AC from anywhere
Seven-day scheduling and timers
Climate React smart triggers
Geofencing location based on/off: start automatically when returning home, turn off after the last person leaves home
Monitors temperature and humidity levels
Alexa, Google AND Apple Siri
Available in two colors – Cloud White or Storm Gray
Support for international AC models
Cons
A few customers complain that the setup process could be easier
Where to Buy
You can grab this
over at Amazon here
.
---
Cielo Breez Plus
Coolness
The Cielo Breez Plus from Cielo will let you control any standalone AC, including window, portable and mini-split units. The only requirement is that they either have an existing remote control or one will allow for infrared (IR) control. Oh, and it makes its initial connection through your wifi router so you will need to have existing wifi for setup.
Video Review: Cielo Breez Plus
The company has a nice overview video and covers the general installation process here:
What is great about the Cielo Breez is its flexibility in the ways you can control your AC. These include your iOS or Android device, Amazon Alexa, and Google Home.
Comes with all required accessories including the wall plate and even a free table stand if you prefer to place it on a desk or table. It helps you create zones for efficient heating or cooling.
Pros
Set up weekly schedules as per your lifestyle
Saves you up to 25% on your AC's energy bills
The app displays a timeline of air conditioning actions.
Able to control your connected AC even without Wi-Fi [after set up is complete].
On-device controls for local control
Can set triggers based on temperature or humidity
Can power up Cielo Breez Plus using 24V OR 12V hard wiring OR through 5V adapter (included in the box).
Dedicated support team available Monday-Friday 9 am-9 pm EST
Cons
Requires an existing AC remote
Where To Buy
Check the latest price
at Amazon here
.
---
Ambi
Coolness
Out of the gate, let me start by saying if you have an LCD screen remote for your existing AC, then I like this controller from Ambi Climate the best. If you don't have one, go with Sensibo Sky.
Probably the most unique feature of the Ambi Climate Controller and app is that it learns based on your feedback.  A feedback screen on the app lets you choose between Too Warm, Too Cool, Just Right, etc., so it will learn your preferences over time.
Video Review: Ambi Climate 2
Julian Ambi's Founder has a nice demo that he did for Kickstarter out on YouTube. I'll include it below:
Like the other controllers here, Ambi also works with Alexa and Google Home. If you have a preference for Apple's Siri voice assistant (I prefer Alexa), then the company has you covered there too.
The controller also supports IFTTT & Geolocation services.
Pros
Works with Alexa, Siri and Google Home
Integrates with IFTTT
Geolocation
Works with both iOS and Android devices
Compatible with most brands of AC
2-year manufacturer warranty is longer than other products here
Cons
Requires an existing LCD screen AC remote in order to work; it will not work with traditional AC remotes.
Where To Buy
Check out
what customers are saying at Amazon.
---
Tado
Coolness
Like the other products here, the Tado Smart AC controller was designed to make your dumb AC smart, and it does it using a controller and app for your smartphone or tablet. It also requires that your AC unit has an existing remote [or at least the ability to be controlled using an IR signal].
The controller itself has a sleek design with a handy display that shows you the current room temperature and a status indicator.
As Digital Trends points out in their video review, the app is where the magic really happens. In manual mode, you can control the AC and its temperature and control how and when the unit kicks into the automated mode. Smart features include the ability to set and control schedules up to a week ahead.
Video Review: Tado Smart Air Conditioner Control
Here is a nice overview from the company's founder and CEO.
The app also has an advanced Geolocation based control. Other members of your family can also download the app and use this feature so that the AC can be set to power on when someone is getting close to home. Similarly, the AC can be set to automatically turn off when the last person leaves the house.
Pros
Tracks temperature and humidity over time
App control is excellent, easy to use and simpler than the other models here
Geolocation lets you set it and forget it to enhance your ongoing comfort
Controls
Temperature
Humidity
Cons
Must have existing AC remote
A few customers have complained about setup issues and compatibility with existing IR ACs
Micro USB cable somewhat difficult to install in the bottom of the unit
Need a direct line of sight between Tado and AC in order for it to work
Where To Buy
You can
snag one of these over at Amazon.
---
Sensibo Sky vs Ceilo Breeze Plus vs Ambi vs Tado – Your Turn
I sincerely hope you enjoyed reading my review comparing Sensibo Sky vs Ceilo Breeze Plus vs Ambi vs Tado.
What do you think about these smart AC controllers and apps? I did a ton of research, and I ordered the Sensibo Sky.
Do you think that these devices can really save you up to 40% on your electric bill?  30%?
Please leave a comment below and let me know.
I will post a follow-up when I get it on how much I am saving at the end of next season [update: it's closer to 20%! But the convenience features make it totally worth it!]  
---
You Might Also Like
Here are some related posts you may also like:
---
If you liked this article comparing Sensibo Sky vs Ceilo Breeze Plus vs Ambi vs Tado: would you mind giving us a quick share on social media? You can use the colorful buttons near the top and bottom of this page to share to your favorite social platform.
Thanks so much for your support!