Affiliate Disclosure
As an Amazon affiliate, I earn from qualifying purchases.
Synopsis: In this article, I review 21 of the hottest fitness tech products, including weight training and cardio equipment, gadgets, accessories, and gear to outfit a smart home gym.
So what the best new fitness tech products for 2022? Here are my top picks in each of the following fitness tech product categories:
You can click any of the above links to go to the section you want.
---
Fitness Tech: Hot New Products This Year
OK, so you've been messing around with Alexa or Google Home, bought a few smart plugs, and smart bulbs. Right? Or maybe you've gone all in and purchased a smart thermostat, home security camera, or video doorbell.
Cool. You're getting connected and are well on your way to a smarter home. Now, why shouldn't your home gym be as smart as the rest of your house?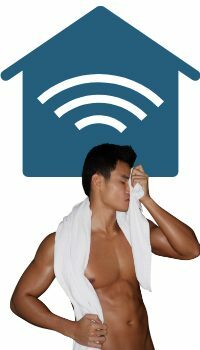 We think you'll find some new developments in the fitness technology arena as remarkable as we did. There are some surprisingly affordable crazy high-tech items too.
This article explores some really cool new products that you can purchase to form the foundation of a smart home gym. All of the products featured here can be found on Amazon except for the last one.
So without further ado, let's PUMP [clap] YOU UP!
---
Smart Home Gym Fundamentals
What follows are what we see as the best of the best smart home gym must-haves. I have done more than 70 hours of research by digging deep into expert reviews, analyzing customer reviews on Amazon, and directly testing some of the products myself.
Nearly all of the best fitness tech products we review here are ideally suited for a smart home gym but some of them you can take with you anywhere.
---
My Favorites
Here are my nine top picks of the 21 items featured here.
| Image | Title | Price | Buy |
| --- | --- | --- | --- |
| Top | TENS 7000 Digital TENS Unit With Accessories - TENS Unit Muscle Stimulator For Back Pain, General Pain Relief, Neck Pain, Muscle Pain | | Buy Now |
| Top | FAMIDOC EMS Fitness Waist Trimmer Home Exercise Belt Abs Stimulator Muscle Toner Electrode Trainer Abdomen Belly Workout Toning Massager Belts for Men and Women | | Buy Now |
| Top | Bowflex SelectTech 552 Adjustable Dumbbells (pair) | | Buy Now |
| Top | Bowflex 5.1S Adjustable & Stowable Bench | | Buy Now |
| Top | Inspire Fitness FTX Functional Trainer | | Buy Now |
| Top | Nautilus Treadmill T618 | | Buy Now |
| Top | Life Fitness E1 Go Cross-Trainer, Titanium | | Buy Now |
| Top | Schwinn Fitness 170 Upright Bike | | Buy Now |
| Top | LevelUpWay - Glass Hydrogen Generator Water Bottle SPE PEM Technology Water Ionizer | | Buy Now |
Product prices and availability are accurate as of the date/time indicated and are subject to change. Any price and availability information displayed on [relevant Amazon Site(s), as applicable] at the time of purchase will apply to the purchase of this product.
Prices pulled from the Amazon Product Advertising API on:
Note: The table is dynamically updated and shows the latest pricing on Amazon as of the date displayed at the bottom.
---
Ab and Electrical Muscle Stimulators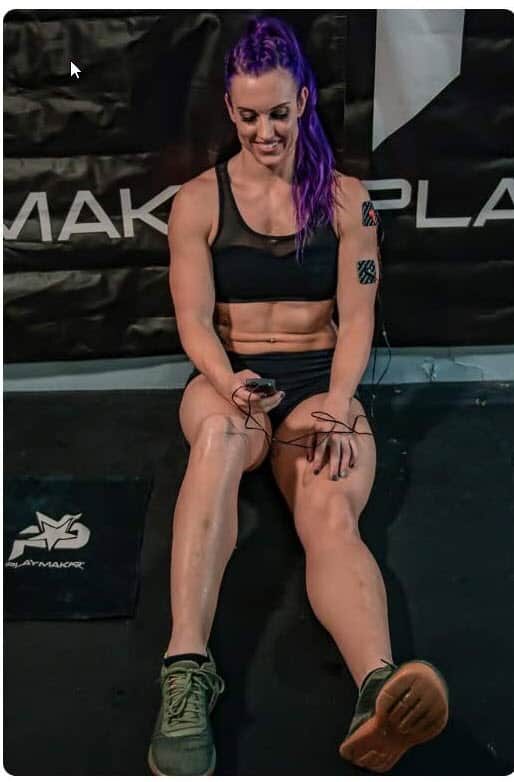 Gym? We don't need to stinkin' gym. LOL. Are you ready to shock those abs into submission? With more people working out at home. muscle stimulators are probably the hottest fitness tech out there right now. They work by sending tiny electromagnetic shock waves to the muscles. These are similar to the electrotherapy devices using in orthopedic recovery centers. I have just started using this and I am already noticing a difference after a few weeks. You can definitely feel it working.
Best Multi-Muscle Stimulator: PlayMakar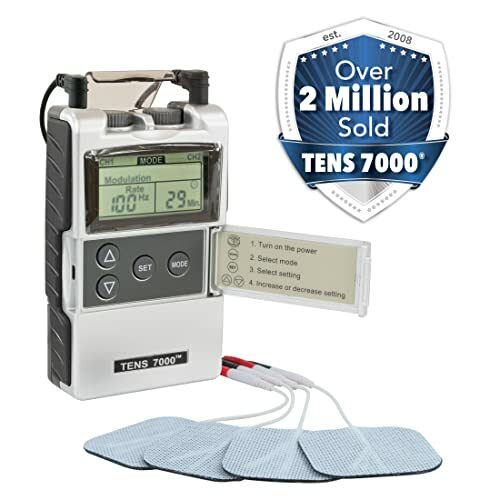 I did a lot of research the best one I found is by a company called PlayMakar. Completely wireless, the PlayMakar PRO is the ultimate take with you anywhere electrical muscle stimulator system. It comes with 25 adjustable levels and programs designed to help build strength, maximize endurance, assist recovery, improve quality of warm-up, manage pain, and massage away tension in just one device.
You can six pads to target multiple muscles at once and a really cool looking EMS/TENS controller that is even backlit.
However, it is a little pricey.
️You can check the price on PlayMakar at Amazon here.
If you want a budget option, check out Flextone also at Amazon here.
Best Ab Stimulator: FAMIDOC
I think the thing I like best of the FAMIDOC waist trimmer / ab stimulator combo belt is that it does not require to apply gel or other goop to get the maximum benefit. I am using the product above and have not had a chance to test this myself but it just looks more comfortable too. Currently, it is Amazon's Choice for an ab stimulator and many customers have left overwhelmingly positive reviews about their experience with this belt.
You can read them at Amazon here.
---
Smart Weight Training Equipment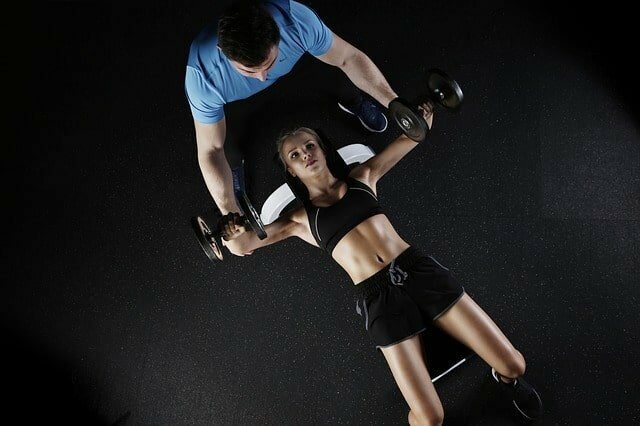 Best Smart Dumbells: Bowflex SelectTech 552 and 1090
Hans and Franz Pump-a-Tude Meter
The Bowflex SelectTech Adjustable Dumbells replace an entire rack of 33 weights in just one pair. SelectTech makes strength training easier without cluttering up your home. You actually just set the weight you want on a dial, then left the perfectly weighted dumbbell out of the rack.
The 552 lets you adjust up to 55 pounds in 2 1/2 increments and 1090 up to 90 lbs in 5 lb increments. The SelectTech app is also available in iTunes for free that shows a variety of exercises to help you stay motivated. Get ready to be in the best shape of your life.
Even Smarter Dumbells: Bowflex SelectTech 560
Hans and Franz Pump-a-tude Meter
We realize the idea of smart dumbells is a bit of an oxymoron. However, the BowFlex SelectTech 560 takes fitness technology into the future with integrated Bluetooth connectivity that syncs and records sets, reps and weight.
Like the SelectTech 552 and 1090 the 560 also give you the ability to replace an entire rack of free weights and you can adjust from 5 to 60 pounds with the turn of a handle. What makes this standout however, is it ability to send data to your iOS device or smartphone so you can track progress and make improvements over time.
Best Weight Bench: Bowflex Bench
Hans and Franz Pump-a-tude Meter
Thinking back to when I was a kid working out on the dull steel gray weight bench, when I tested this all I think is wow what an improvement. It's downright comfy to lay on. And not only does the Bowflex Weight bench adjust to six different positions, it lets you fold it up and wheel it away for convenient storage under a bed or in a closet.
Bowflex has truly built a better mousetrap with this weight bench. Customers on Amazon love it and it is also Amazon's Choice for a weight bench as well.
Best Universal Trainer: Inspire Fitness FtX Functional Trainer
Hans and Franz Pump-a-Tude Meter
If you're serious about getting in shape at home, this is a serious piece of equipment. While not a piece of best fitness tech per se, this will get you full body coverage for muscle building at home. Check out this nice demo video from Inspire Fitness.
This "fully loaded" functional home gym includes the bench, leg extension attachments, two 165lb commercial weight stacks, a ton of accessories that include tricep rope, dual hook straight bar, EZ curl bar, ankle strap and more. Heck, they even throw in a couple of water bottles.
---
High Tech Cardio Machines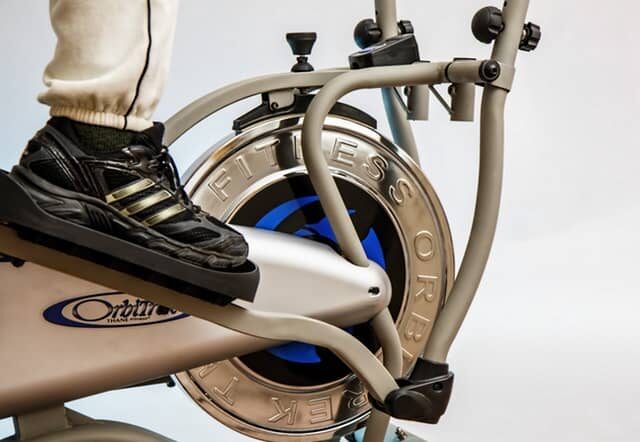 Best High Tech Treadmill: Nautilus T618 Treadmill
Hans and Franz Pump-a-Tude Meter
The Nautilus T618 Treadmill is Amazon's Choice for a treadmill in this price range, and we agree. It provides multiple options for syncing and tracking your runs. These include Bluetooth connectivity that syncs with the Nautilus Trainer 2 App and RunSocial App and runs through 19 locations with 27 routes alongside people from all over the world in real-time [requires tablet or mobile device].
Thanks to our friends at Best Buy Canada for a helpful video overview.
The treadmill itself features a 15% motorized incline 20″ x 60″ gym-quality running path, 26 customized training programs, dual backlit blue LCD displays, integrated handrail, speed and incline controls, built-in USB charging port, heart rate monitor, 3-speed fan, and 3.5 continuous horsepower motor. It makes us want to for a run.
Best High-Tech Elliptical Trainer: LifeFitness E1 Go Cross-Trainer
Hans and Franz Pump-a-Tude Meter
I'm a big fan of elliptical training. In fact, I was able to lose almost 30 lbs of "baby weight" after my 1st son as born almost exclusively with elliptical training. While this elliptical is not full of gadgets or gizmos, our pick for best elliptical is from the same brand that most gyms trust for their equipment needs: LifeFitness.
The Life Fitness E1 Go Cross-Trainer, Titanium has near-perfect reviews on Amazon and features "Whisper Stride technology" that utilizes maintenance-free ball bearings. This eliminates noise and friction common with other cross-trainers.
Moreover, Biomechanics research helps develops an ellipse path that closely mimics human movement so that it feels smooth and natural. Coupled with a lifetime frame warranty, and 5 years mechanical parts, this has our solid recommendation.
‍♀️ See It At Amazon
Runner-Up High-Tech Elliptical Trainer: Nautilus E614
Hans and Franz Pump-a-Tude Meter
Next on our list of best fitness tech home gym equipment is another product by Nautilus: Nautilus E614 Elliptical Trainer. While we tend to favor LifeFitness for its durability, we would be remiss if this product didn't make our list as well.
This is Amazon's Choice for an Elliptical is an overall great value for a high-end piece of home gym cardio equipment. It features 22 programs: 9 profile, 8 heart rate control, 2 custom, 2 fitness test & 1 quick start. It also has 20 levels of resistance for a wide range of workout intensity options. NOTE: The company recommends a Maximum User Weight of 300 lbs.
‍♀️ See It At Amazon
Best Upright Indoor Exercise Bike: Schwinn 170
Hans and Franz Pump-a-Tude Meter
Our picks—and currently Amazon's Choice for—best both upright and recumbent indoor exercise bikes are both from the same company: Schwinn. You've probably heard of them. In fact, my first bike I had when I was a kid was a bright yellow Schwinn. And yes the other kids on the block made fun of me, so please don't judge! Well the company has come a long way. Thanks again to our friends at Best Buy Canada for this nice demo.
Our recommended upright indoor bike is packed with the latest in fitness tech. This includes Bluetooth connectivity. I also syncs with the Schwinn Trainer App and popular RideSocial App. RideSocial is a lot of fun. It lets you ride virtually alongside friends in real time as you tour some cool places on Earth. The Schwinn 170 also features 29 programs: 12 profile, 9 heart rate control, 4 custom, 2 fitness test, 1 quick start AND 25 levels of resistance for a wide range of workout intensity options.
Best Recumbent Indoor Exercise Bike: Schwinn 270
Hans and Franz Pump-a-Tude Meter
Like the upright bike, the Schwinn 270 Recumbent Indoor exercise bike also features Bluetooth connectivity and syncs with the Schwinn Trainer App and RideSocial. The programs are slightly different, however. The programs are the same as well: 29 programs: 12 profile, 9 heart rate control, 4 custom, 2 fitness test, 1 quick start.
In case you were wondering [we were], both of these bikes plug into any standard electrical wall outlet on a 110V-120V circuit. 120V 60Hz AC input; 1.5A output. 90-240V, 50-60Hz adapter is included. Both bikes also feature high speed, high inertia drive system with a perimeter weighted flywheel for easy start-up and smooth, consistent workouts as well as DualTrack LCD displays, a media shelf, in-console speakers with an MP3 input port, USB media charging, and adjustable fan. Either or both of these bikes are great fitness tech picks that would nicely complement any smart home gym.
Fitbill Smart Indoor Rowing Machine
Hans and Franz Pump-a-Tude Meter
A rower is a great way to get a complete workout from a single machine. Some of the top athletes in the world rely on rowers exclusively for their cardio needs. Fitbill 'bills' this rower at the "smartest rower on the market." At the core of the rower's fitness tech is the workout app that lets you monitor and track your workouts. Fitbill's fly-out free motion arms combined with hydraulic resistance, help to ensure a full-body workout. This is somewhat unlike traditional rowers. We suggest you watch the video on Amazon before making a decision.
‍♀️ See It At Amazon
---
Fitness Trackers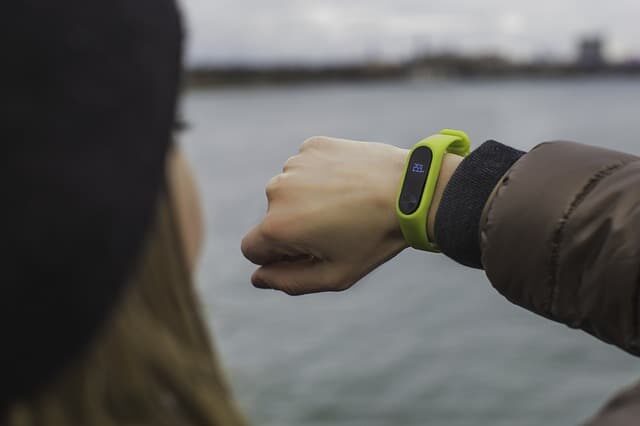 Motiv Ring Fitness, Sleep and Heart Rate Tracker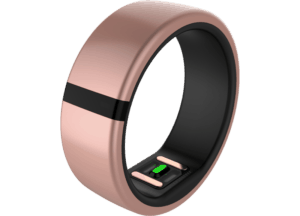 Hans and Franz Pump-a-Tude Meter
The Motiv Ring Fitness Tracker is one of our favorite new gadgets in the wearable health tracking space. For me personally, I have a silver Swiss Army watch that I love to wear. If I bought a smartwatch, I would feel like I was cheating on my Swiss Army watch in some way. LOL.
But seriously though, this really is an amazing option for anyone who would prefer a ring over a wearing a sweaty fitness watch on their wrist. The Motiv App displays your personalized activity and let's you track key metrics about your project and goals including:
Heart rate
Steps you have taken
Distance traveled
Calories burned
Sleep patterns
Resting heart rate
This photo Amazon supplies to share with affiliates doesn't do this ring any justice. We recommend that you take a closer look at this on Amazon. It really is a stylish, great-looking ring and one that I would happily wear. When you purchase the ring, Amazon mails you a sizing kit prior to shipping the ring. You use the kit to find your ring size so you can ensure it is a perfect fit.
Apple Watch Series 5
Hans and Franz Pump-a-Tude Meter
What can we say about the Apple Watch that hasn't already been said? Well, for starters it provides an amazing array of highly accurate fitness tracking capabilities. Techy Agent does a super thorough and excellent job of reviewing the pros and cons of the fitness and workout features of the watch, so we'll let Eric take it away.
Unlike the FitBit, the Apple Watch is waterproof and can be submerged underwater as Eric demonstrates. The Apple Watch Series 4 is now available for ordering on Amazon, so that makes buying it easier than having to make the trek to the Apple Store.
⌚❤️
See It at Amazon
FitBit Charge 2
Hans and Franz Pump-a-Tude Meter
The Fitbit Charge 2 provides PurePulse continuous, automatic wrist-based heart rate tracking to better measure calorie burn all day. You can maximize your workouts using simplified heart rate zones (Fat Burn, Cardio and Peak). It is splash-proof BUT it is not waterproof, so do not swim or shower wearing this watch. One of the better fitness tech features of the watch is the ability to get a better understanding of your overall fitness level with a personalized Cardio Fitness Score.
This also lets you monitor how you improve over time. You can also:
See call, text & calendar notifications
Track how long and how well you sleep
Track all-day activity like steps, distance, calories burned, floors climbed and active minutes
Track and monitor breathing
Sync stats wirelessly & automatically to computers and 200+ leading iOS, Android and Windows devices
Garmin Running Dynamics Pod
Hans and Franz Pump-a-Tude Meter
If you are simply looking to track your runs without a lot of additional hoo ha, the Garmin Running Dynamics Pod is our choice (and Amazon's Choice) for a thorough, affordable, and accurate running tracker. It lets you track the following six metrics:
Cadence: This is the number of steps per minute; it displays the total steps (right and left combined).
Ground contact time balance: This is the left/right balance of your ground contact time while running. It displays a percentage. For example, 53.2 with an arrow pointing left or right.
Stride length: This is the length of your stride from 1 footfall to the next. It is measured in meters.
Vertical oscillation: This is your bounce while running. It displays the vertical motion of your torso, measured in centimeters for each step.
Vertical ratio: This is the ratio of vertical oscillation to stride length. It displays a percentage. A lower number typically indicates better running form.

Ground contact time is the amount of time in each step that you spend on the ground while running. It is measured in milliseconds.
---
Connected Scales: Best Fitness Tech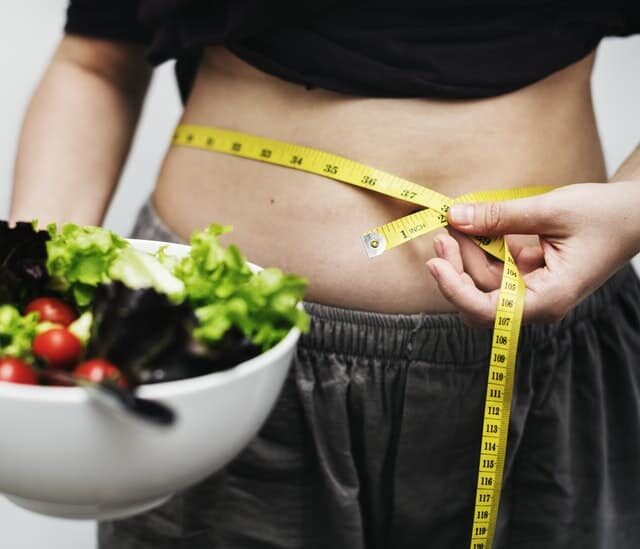 Best Body Fat Scale: RENPHO Bluetooth Body Fat Scale
Hans and Franz Pump-a-Tude Meter
The RENPHO Bluetooth Body Fat Scale is another outstanding fitness technology product at a surprisingly affordable price. The prices for smart scales have come way in recent weeks. RENPHO will provide smart measurements of body mass index (BMI), as well as weight, body composition, and more.
Best Overall Connected Scale: FITINDEX
Hans and Franz Pump-a-Tude Meter
The FITINDEX is a smart wireless digital bathroom weight scale on steroids [sorry Hans and Franz, forgive the pun]. You can synch it with your smartphone and their fitness app to get a whopping 11 body measuring metrics. These include Body Fat, Water, Muscle Mass, BMI, BMR, Bone Mass, Protein, Skeletal Muscle and other data.
---
Smarter Hydration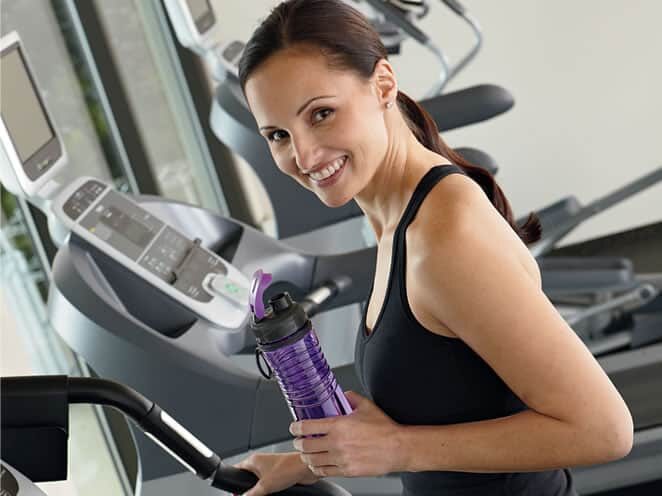 Best Hydrogen Water Bottle: LevelUpWay
Hans and Franz Pump-a-Tude Meter
Hydrogen-rich water is trending and is forecast to be all the rage. Proponents of hydrogen water say it has antioxidant benefits, boosts energy, helps recover from workouts, reduces inflammation, and slows the aging process. Sip hydrogen water before, during, and after workouts to experience the benefits. I've been testing this for the past month and it does seem to help with both hydration and recovery. Both of the products featured were among the highest rated on Amazon. We experienced similar [nearly identical] benefits and tastes of the water using both of these bottles. This one is Amazon's Choice for Hydrogen Water bottle.
Runner Up Hydrogen Water Bottle: GOSOIT Hydrogen Alkaline Water Bottle Ionizer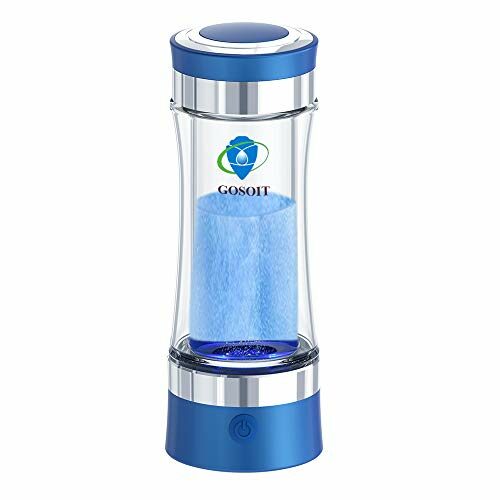 Hans and Franz Pump-a-Tude Meter
The GOSOIT Hydrogen Water Maker Machine with SPE Membrane,Make Hydrogen Content Up to 800-1200 ppb and PH of 7.5-9.0, features one-button processing to quickly to start alkaline water. Hydrogen-rich water cups use expensive titanium platinum electrolyte membranes, which are highly efficient for electrolysis. It takes only three minutes to rapidly produce hydrogen-rich water. Ah hydration!
---
Tech Tuneage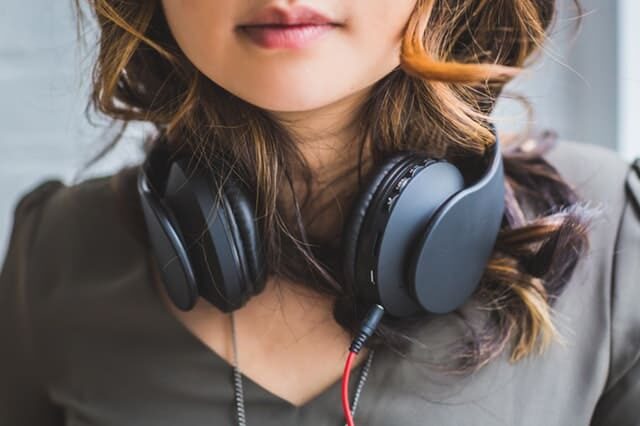 Best Sweatproof Earbuds: Soul Electronics Run Free Pro BIO
Hans and Franz Pump-a-Tude Meter
Soul Electronics Run Free Pro BIO sound great and are designed in the lab to provide to IPX5 water-resistance. In other words, they were designed to combat sweat. The company uses a "nano-coating" fitness tech to provide the added protection from exposure to sweat and water. Perfect for running, cycling, camping, hiking, jogging, weight training, workout, Gym exercise, driving, travelling and fit for every sport. Available in red and gray.
Best Wireless Earbuds for Running: Jaybird RUN
Hans and Franz Pump-a-Tude Meter
The Jaybird Run wireless earbuds are also sweat proof and water resistant, but the thing that we liked best about these is that snug fit. I have large eardrums and always have a tough time with in ear buds. These are the best fitting of any I have ever tried. Moreover, the base is intense and overall sound is amazing. These are definitely worth the investment over less expensive models we have tried.
Best Over the Ear Headphones: Beats Solo 3 Wireless
Hans and Franz Pump-a-Tude Meter
What can I say, I'm old school and love my Beats. I'm told that they are becoming passe as workout headphones. I'm sorry, but for the overall sound quality on weight training days, these can't be beaten. Dr Dre, you are and will always be THE MAN in our eyes!
---
Virtual Personal Trainer
Best Virtual Personal Trainer: The Mirror
We have seen the future of fitness tech, and it is staring back at us! Wow, what an incredible and amazing product. While we haven't had the opportunity to test this ourselves yet, we've reached out to the company about a demo. If this comes close to features as advertised and reviewed below, this will surely revolutionize the fitness industry. But don't take our word for it, check out the video review from CBS This Morning. The company has a pretty nice ad on their website as well. With maybe two exceptions being the Snoo Smart Crib and the Samsung Family Hub Refrigerator, this is one of the coolest products we've come across since starting this site.
Hans and Franz Pump-a-Tude Meter
---
Fitness Tech: What Do You Think?
We hope you found our fitness technology review helpful.
Do you plan on purchasing any of these products to help with your fitness goals? What are your fitness goals? How do you think these products can help? Do you think the magic fitness Mirror is as cool as we do?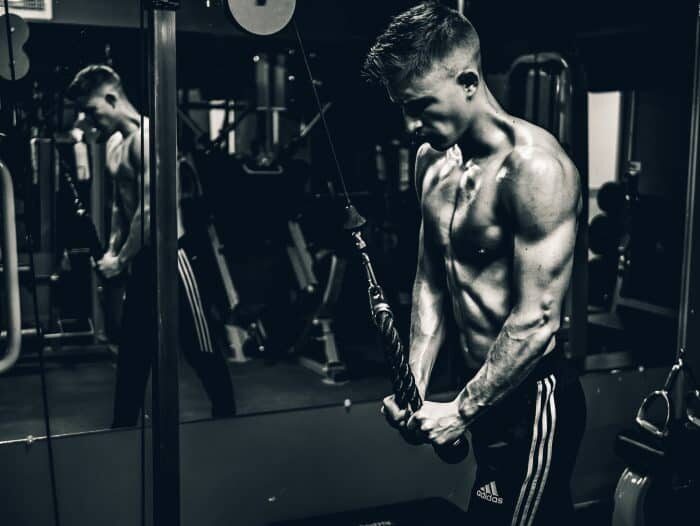 We would love to hear from you.
Please leave a comment below, and share this with other parents if you found it useful.
Fitness Tech: Please Share
If you enjoyed this review, would you mind giving us a share on social media? Or you can pin the pumped up image below to Pinterest. Thanks!
You Might Also Like
We hope you will also peruse our other reviews and posts:
---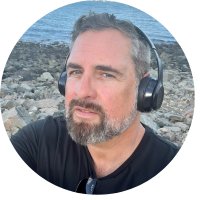 Tim Brennan, a tech blogger and host of the @TecTimmy YouTube channel, writes about smart homes at oneSmartcrib, home theaters at UniversalRemoteReviews, and AI in writing at Writeinteractive. He holds a Journalism degree from Northeastern University and has covered technology for three decades. He lives on the ocean in Nahant, Massachusetts.