Affiliate Disclosure
As an Amazon affiliate, I earn from qualifying purchases.
Baby Tech Gifts for Dads: Looking for the best baby and toddler tech gadget gifts for dads? You've come to the right place.
Babies and Toddlers!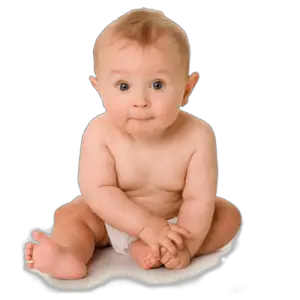 Everybody loves them.
They're cute. They're cuddly.
Sometimes they say things like goo goo, ga ga, and da da.
Sometimes too these little cherubs soil their diapers, hop out of their cribs, or cry hysterically through the night.
But we love them just the same.
---
Benefits of Baby & Toddler Tech Gifts for Dads
This article explores some hot, trending baby & toddler tech gift ideas for dads. These gifts go great in a baby nursery or toddler's bedroom.
We'll look at some unique and award-winning new technology gadgets for parents and children that also make ideal gifts for the holidays or any of time year.
Why?
They:
Help make grumpy babies and toddlers happier
Give both dad and mom added peace of mind
Help parents and baby/toddler sleep better
Facilitate early childhood development
With all of these benefits its no wonder the industry has seen double-digit annual growth since 2014 [source IBISWorld].
OK, without further ado, lets' check out the best baby tech of 2020.
---
#1 – Best Hi-Tech Car Seat:  CYBEX Sirona M SensorSafe 2.0
The CYBEX Sirona M SensorSafe really is one of the safest and smartest tech car seats we've come across in our research.  What's more, the company has the awards to back it up. These include 2018 Best of Baby Tech Award Winner for Baby Safety, 2018 Best Convertible Car Seat – theBUMP Best of Baby Awards, and 2018 "Best in Show" – JPMA Innovation Awards.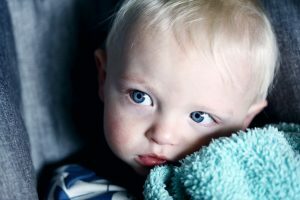 This smart car seat's SensorSafe 2.0 technology utilizes a sensor that is housed in the chest clip of the seat. It alerts you through your smartphone or via the vehicle's receiver anytime an unsafe situation arises. For example, it will alert you if the child unbuckles himself, if sitting for too long, or if the back seat has gotten too cold or too warm. It will also notify you if the child is left in the car unattended.  All these are monitored using an app that is compatible with all major smartphones.
Adapts from Baby to Toddler Seat
The CYBEX SensorSafe has a removable newborn inlay that supports your baby up until 11 pounds.  It can then be removed for your toddler's use and will support a weight all the way up to 65 pounds!  Now that's one large toddler!
Safety Features
Additional features include:
A 12-position adjustable headrest
An adjustable linear side protection system that reduces the impact force in case of side impact
Head and shoulder protectors
A near-flat angle protects the baby's head from tipping forward while sleeping
No products found.
---
#2 – Best Smart Crib /Bassinet: SNOO Smart Sleeper
For any parent dealing with sleepless nights, the SNOO Smart Sleeper by  Happiest Baby may very well be the answer to your prayers. As the parents in the video below testify, the SNOO is a life changer. Why? The SNOO Smart Sleeper is like Mother Nature reinvented. It was designed to simulate movement in the mother's womb to soothe your baby boy or girl to sleep naturally. Its patented, gentle vibrating rhythm is a miracle worker on even the fussiest babies. And the SNOO intelligently chooses the best motions for your baby. These include enhanced vibrations when the baby is upset or slow swings when sleeping.
Big on Safety
The SNOO is also one of the safest bassinets on the market today. Its protective swaddle wings and safety clips prevent risky rolling, and SNOO claims it is the only sleep solution to keep baby safely on her or his back, as recommended by the American Academy of Pediatrics. Additionally, the crib's dual mesh wall maximizes safety, breathability, and comfort.
📚 Related:

You can read my full review of the SNOO here.
The SNOO app tracks the baby's sleep. It lets you adjust motion sensitivity, and it will alert you if the baby continues fussing. It also includes a preemie mode and weaning option to ease the transition to the crib.
The SNOO even includes a 30-day trial so if you're not 100% satisfied, you can return it for a full refund including shipping.
This is our favorite of the 11 Best Baby Nursery and Toddler Bedroom Tech Gadget Gift Ideas as it solves a real problem for many parents.
Sale
SNOO Smart Sleeper Baby Bassinet - Bedside Crib with Automatic Rocking Motions and Soothing White Noise - Ideal for Newborn Babies to 6 Months - Natural Sleep Training10
Added Sleep: SNOO Sleeper boosts sleep 1-2+ hours per night, so parents get more sleep than with other baby cribs or smart furniture. Our moving sleeper bassinet soothes babies with the constant rumbly sound and gentle rocking motion they loved in the womb.
Automatically Responds To Cries: SNOO detects fussing and the self-rocking bassinet responds with gradually stronger white noise + motion to calm crying. Your own essential personal helper, 24/7!
Prevents Risky Rolling: The only bassinet, sleeper, or bed that keeps your baby safely on the back, the #1 safe sleep guideline recommended by the American Academy of Pediatrics (AAP). Comes with 3 hip-safe sleep sack swaddles.
Last update on 11/25/2023 / Affiliate links / Images from Amazon Product Advertising API
---
#3 – Best Video Baby Monitor: Infant Optics DXR-8
The Infant Optics DXR-8 is one of the best-rated infant video monitors available on Amazon. As of this writing, it has over 20,000 reviews and a near-perfect rating. Both the camera and the monitor are portable giving you the flexibility to take them when you are on the go.  The monitor includes a 3.5 inch LCD color display. This provides a crisp, high-def image of your child and is a perfect size to take with you in any room of the house or at your bedside.
One of the main benefits of the DXR-8 Video Monitor over the competition is its interchangeable lens technology. Video streams real-time and gives a crystal clear image. The battery life is also excellent [when you need to go portable] and lasts 12 hours in power-saving mode. There is no setup involved. You simply plug it in and it works you would expect.
Feature Highlights
Some outstanding convenience features include:
Audio playback
Infrared (IR) night vision
Remote pan/tilt/zoom
Alarm
Two-way talk
Remote temperature display
Sleek compact design for portability
Expandable up to 4 cameras
Screen Off, Audio Only Mode (saves 50% battery)
Sale
Infant Optics DXR-8 480p Video Baby Monitor, Non-WiFi Hack-Proof FHSS Connection, Interchangeable Lenses, Pan Tilt Zoom, LED Sound Bar, Night Vision, and Two-way Talk, low battery10
2022 AWARD WINNER: Awarded "Best Baby Monitor Overall, 2022" by NBC News. The DXR-8 video baby monitor offers clear and reliable sound/video, long battery life, exceptional signal range and user-friendly controls — the dependable choice to help keep your baby safe and provide you with peace of mind.
INTERCHANGEABLE LENSES: Conveniently switch between different lenses to choose the perfect viewing angle. Use a zoom lens to get a closer look at your baby and a wide-angle lens (sold separately) to capture a broader view of the room. Keep a trustful eye on your children while they sleep or play using this kids' room camera.
OPERATES WITHOUT WIFI: Unlike wifi baby monitors for smartphones, there is no loading time to open apps, offering instant playback with lag-free video. With a dedicated monitor unit, no phones are necessary to view your baby, enabling parents to efficiently manage day-to-day tasks on their phone screen without compromising their baby's safety.
Last update on 11/25/2023 / Affiliate links / Images from Amazon Product Advertising API
---
#4 – Best Baby Swing: mamaRoo High-Tech Baby Swing
The mamaRoo High-Tech Baby Swing was designed by "4moms" to move the way you do when you are trying to soothe your baby. The baby seat sways from side to side and bounces up and down to comfort baby just like mom and dad.
Key Features
The mamaRoo has five unique motions and speeds: like a tree swing or a car ride that has five different speeds.
It can be connected to an MP3 player to any music and if you do not have an MP3 player then it has four built-in sounds.
The seat has multiple recline positions so that the baby can simply relax and lie back or they can play while sitting up.
This mamaRoo is Bluetooth enabled so you can control the sound, volume, and speed through your phone.
It also has an interactive overhead toy mobile.
No products found.
---
#5 – Best Sleep Aid / Tracker: Urban Hello REMI
Our no. 5 pick for the best baby and toddler tech gifts for dads is the UrbanHello REMI. While it may look like a toy, this cute little guy is a five-in-one sleep aid and tracking device that gives you precise sleeping data for your baby or toddler. The REMI app tracks both sleep and wake time so you know the precise times your child is getting up in the night.
You can see it on UrbanHello's website here.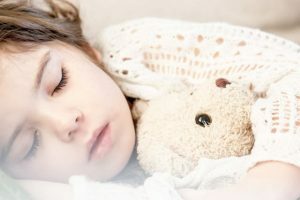 The sleepy face on the adorable REMI provides a physical cue for your child to understand that it's time to go to sleep! When REMI is awake, his eyes are open; when it's time to sleep, his eyes are shut. You are also able to monitor the sound and even the temperature in the room to optimize sleeping conditions.  No wonder it was the winner of the 2018 National Parenting Product Awards.
Main Features
The Urban Hello REMI includes all of the following:
Night Light & Music
Sleep Trainer
Bluetooth speaker
Secure Two-Way Communication Baby Monitor
Sleep Training Clock
The product is also 100% fine-tunable and customizable using the app.  Your child will look forward to bedtime with REMI.
---
#6 – Best Sound Machine Nightlight Combo: Hatch Baby Rest
From the company that landed a $250,000 deal on Shark Tank for a high technology changing pad (see our review below), the Hatch Baby Rest is an excellent sound machine that doubles as a nightlight! The sounds machine provides white noise and lullabies that helps to soothe babies to sleep. You just tap on the top of the unit to enable presets.  A variety of buttons on the bottom of the unit let you control bottom, cycle through tracks and more. While the sound quality doesn't compare to say, a Bose speaker, the sound is pretty good.
The app is very simple to install and synch with your phone via Bluetooth and it is also very easy to control sound machine settings. Simply tap on a variety of color swatches in the app to adjust the colors of the nightlight. [Hatch recommends red and yellow hues to promote baby sleep.] You can also cycle through colors or set completely custom colors using the color palette. Additionally, you can also dim the light to achieve an optimal level of brightness for the baby's room.
11 Sounds to Sooth Baby
There are 11 white noise sounds from which you can choose:
Nighttime
Rain
TV
Nature
Light Breeze
Beach Waves
Steady Stream
Laundry
3 Lullabies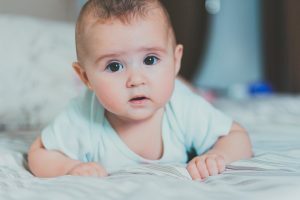 You can also customize a variety of presets to match colors and sounds. Cool product, but we're starting to get sleepy. On the to the next!
Hatch Rest Baby Sound Machine, Night Light | 1st Gen | Sleep Trainer, Time-to-Rise Alarm Clock, White Noise Soother for Nursery, Toddler & Kids Bedroom (Bluetooth only)10
Note that new, updated 2nd Gen Wi-Fi version of this product is also available, with additional features.
Sound Machine. Includes soothing sounds like white noise, ocean, wind, birds and rain.
Night Light. Fun, bedside lamp with infinite custom color hues. Illuminate the crib and changing table to ease nighttime infant feedings.
Last update on 11/25/2023 / Affiliate links / Images from Amazon Product Advertising API
---
#7 – Best Motion Detector: DecCo Toddler Motion Sensor
No 7 on our list of the best baby & toddler tech gifts for dads is the "next stage of baby monitors," the Decco Toddler Motion Sensor.  This cute-looking device hangs on a child's bedroom doorknob. The smart sensor technology will then alert parents when their toddler leaves their bedroom or other safe space.
Thanks to Mashable for publishing this video demo:
It comes with a USB cable and rechargeable lithium battery that lasts up to seven days on a full charge.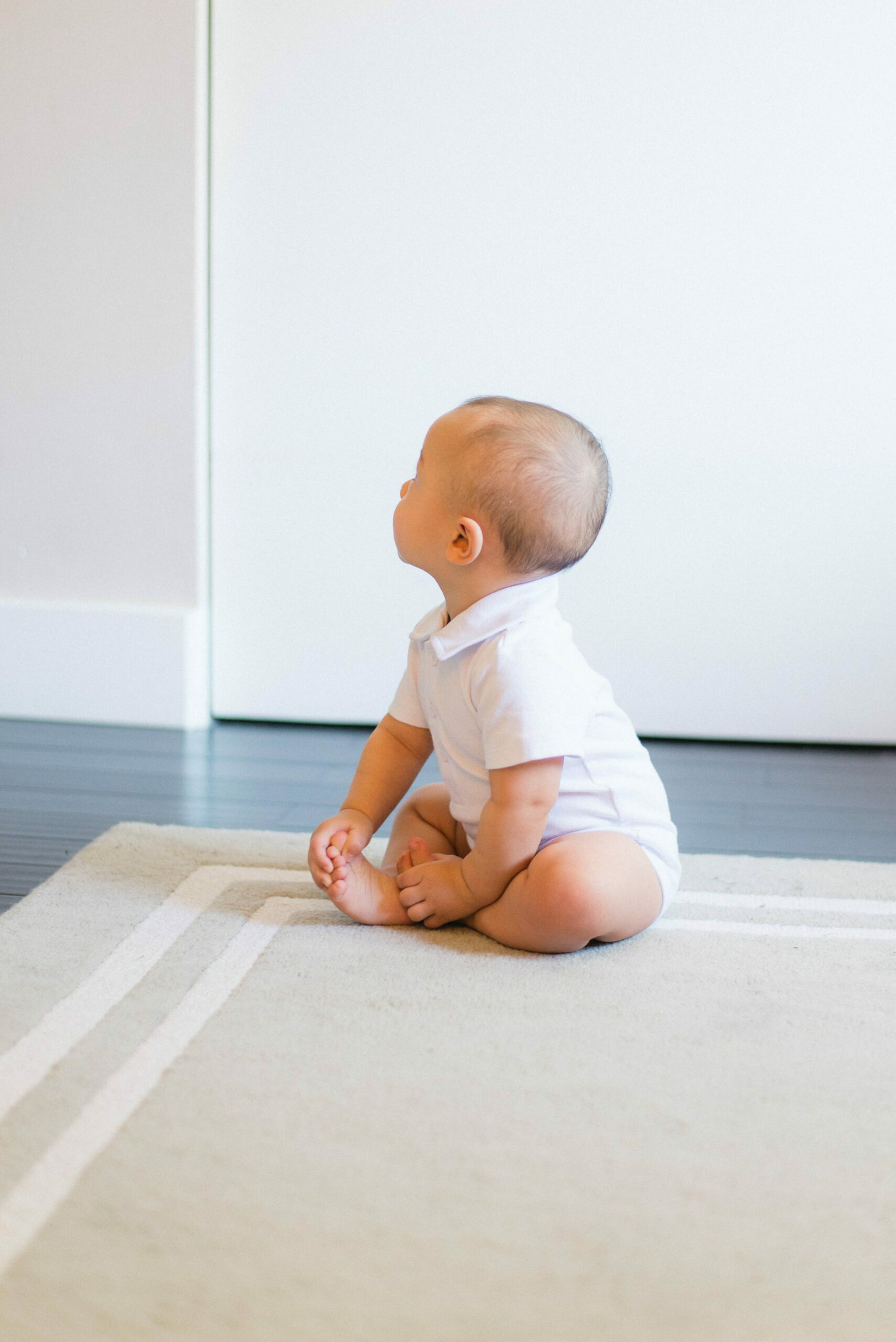 Decco setup is very simple using the free Decco App. It automatically pairs to your Android or iOS device via Bluetooth. Additionally, parents are able to customize the type of alerts they receive, including vibration, volume, and sound.
The device also allows you to get alerts even when your smartphone is on silent or set to Do Not Disturb. The Decco Toddler Motion Sensor Monitor comes with a no-risk 30-day satisfaction guarantee and a 12-month manufacturer's warranty.
Toddlermonitor | Toddler Door Alarm, Child Door Motion Sensor, Window or Door Safety for Kids | Smart Toddler Door Monitor for Better Toddler Room Safety - Turquoise10
TODDLER FRIENDLY BABY MONITOR – Comes in turquoise, grey or pink. It's the next stage of baby monitor made for parents, by parents. With its cute and friendly design, toddlermonitor is a smart monitor that is fully controlled by the free toddlermonitor app. It hangs on a doorknob and alerts parents if their child leaves their bedroom. It gives parents peace of mind, knowing that they will be alerted if their toddler is on the move.
VERSATILE FEATURES – Small and lightweight, toddlermonitor can hang on any type of door and can be moved without installation, making it perfect for travel. toddlermonitor keeps it's charge for 5 days. When it needs a boost, a notification is sent to your phone and a simple USB charging cord makes the toddlermonitor quick and easy to recharge, wherever you may be.
SIMPLE TO USE WITH THE FREE SMARTPHONE APP – toddlermonitor is a breeze to setup and pairs to your iOS device in seconds. The app allows you to monitor up to 3 toddlermonitor devices at the same time and tailor the style of alerts that you receive, including vibration, volume and sound. toddlermonitor alarms direct to the smartphone app and not to the actual door hanging device so it won't wake your entire sleeping household.
Last update on 11/25/2023 / Affiliate links / Images from Amazon Product Advertising API
---
#8 – Best Smart Changing Pad: Hatch Baby Grow
Designed by parents for parents, the Hatch Baby Grow Smart Changing Pad is a modern nursery innovation that completely changes the way you watch your baby grow. It's a smart changing pad that combines the traditional diaper changing pads with a wireless smart scale that is built in. This allows you to track your infant's health metrics and can reassure parents about baby's progress. It not only lets you track baby's weight but you can measure how much milk your baby is drinking at every feeding (in grams or ounces).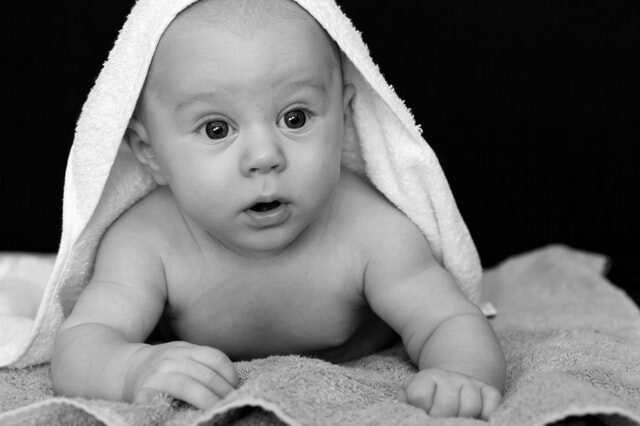 Features and Benefits
This unique smart home nursery product:
Ensures baby's comfort – soft to the touch and comfortable foam diaper changing pad that is easy to clean
Gives parents peace of mind – This Baby Grow scale will let you track baby's weight from the comfort of your home so you know they are developing properly.
Ensures baby is getting enough nourishment: by tracking your child's food intake after every feeding. You can even compare your baby's weight with other hatch babies and the standard WHO data.
Allows tracking via app – Top-rated smartphone app tracks the baby's progress and lets parents check on progress any time to ensure baby is growing properly
With millions or recordings to date, Hatch is reimagining the way families track their baby's growth.
Last update on 11/25/2023 / Affiliate links / Images from Amazon Product Advertising API
---
#9 – Best Nightlight/Soother Combo: Suzy Snooze
Research published by Stanford Children's Health at Lucile Packard Children's Hospital cites that only about two-thirds of babies are able to sleep through the night on a regular basis by the age of six months. The same report acknowledges that many infants may not sleep more than one to two hours at a stretch.
Sadly, this can lead to sleep deprivation for many new parents. Suzy is hoping to change this. And with that, the Suzy Snooze Smart Night Light is number nine on our list of favorite baby shower tech gadget gift ideas for your smart home nursery in 2020. According to Suzy, this smart night light is scientifically proven to encourage sleep hormone production.  The Suzy Snooze is special also because it includes a piece of calming ambient music and an audio baby monitor too. What's more the Suzy Snooze works well for both babies and toddlers, so it will outlast baby's infant years. Unlike other night lights, this one does not have any jarring noises and it doesn't jangle or pulsate with colored hues that may even affect your vision.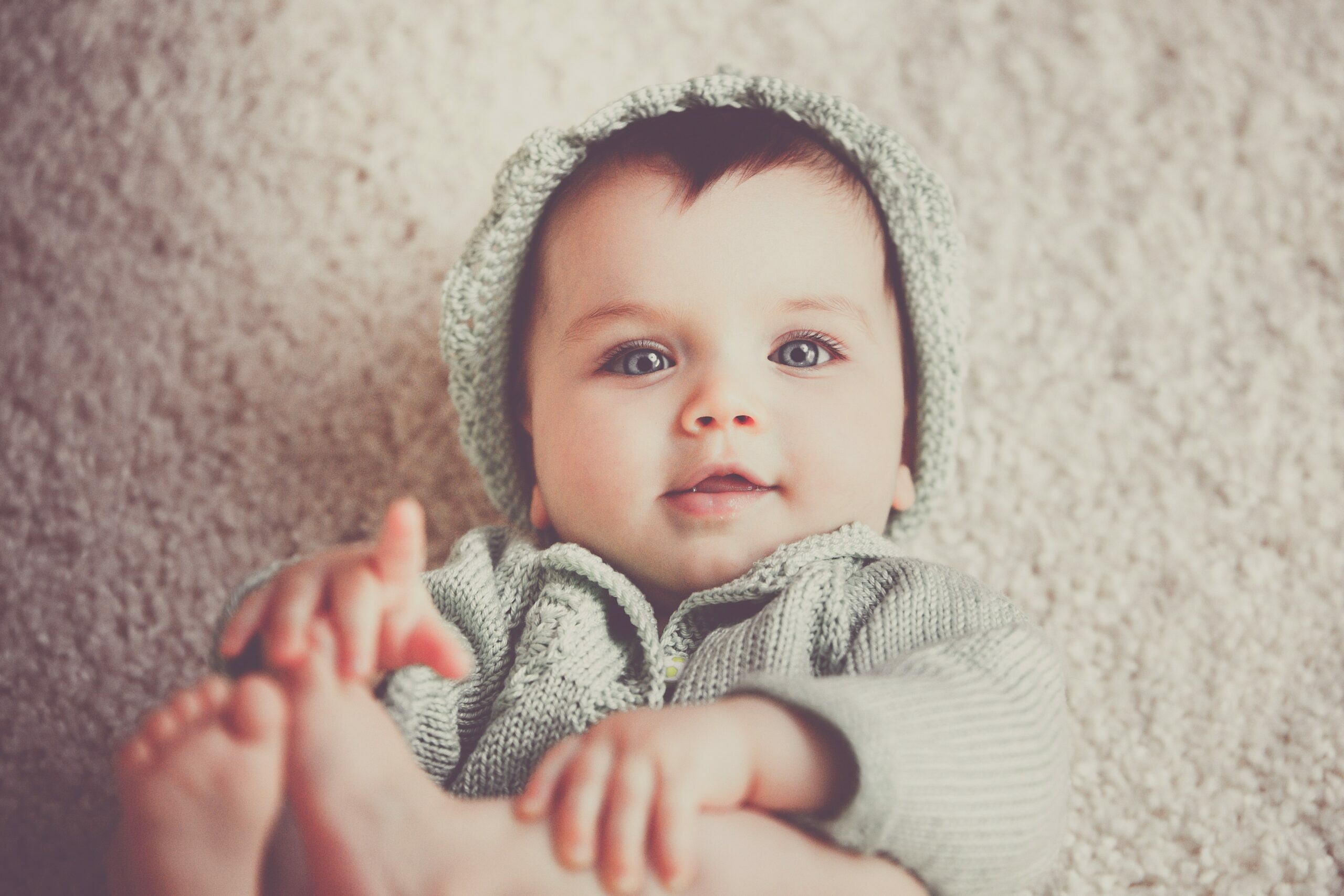 Key Features
Key features include:
A soothing and comforting orange glow nightlight
Calming ambient sleeping music
A built-in timer
An audio baby monitor that lets you listen in on your child
Remote control of light, music, timer, etc. via your smartphone
A 30-day "no questions asked" guarantee that lets you return the product in case it does not meet your expectations.
If Amazon's stellar ratings are any indication, Suzy Snooze seems to be working well for many families!
BleepBleeps - Suzy Snooze: White Noise Baby Sound Machine Baby Soother, Monitor & Night Light10
SOOTHING SOUNDS: A baby white noise machine with ambient sound maker and lullaby selection, our baby music soothers hush crying babies and help children go to sleep faster and stay asleep all night
NURSERY NIGHT LIGHT: The low-energy LED nightlight stays cool to the touch and emits a warm orange light that's soft and comforting for children and helps produce essential hormones for sleeping
BABY MONITOR: A long-range HD audio baby monitor, it lets you listen in on your infant or toddler; if your kid wakes up, auto soothe cry detection changes Suzy to an amazing baby sleep soother
Last update on 11/25/2023 / Affiliate links / Images from Amazon Product Advertising API
---
#10 – Best Health Monitor:  Owlet Smart Sock 2 Baby Monitor
This Owlet Smart Sock 2 Baby Monitor is a device that tracks vital heart and oxygen health statistics about your baby.
The comfortable sock tracks the baby's oxygen levels and heart rate using clinically-proven pulse oximetry technology without disturbing sleep.
The Smart Sock connects to a base station that lets you know visually that the baby is OK. It glows green if heart and oxygen levels fall within inside preset parameters.
If heart rate or oxygen levels are too high or too low, it will alert you via lights, sounds, and smartphone app notifications.
You will sleep better and have less anxiety knowing that baby is doing good.
You can also use the device to observe your child's sleeping trends. Since the baby's heart rate is being monitored, insights can be provided on the number of times your baby is awake and the duration of sleep. You can use this data to develop optimum sleep routines.
Thanks to Woody from Fatherly for the helpful video review:
---
#11 – Best Sleep Aid Device: Halo SnoozyPod
Number 11 on our list of the best baby & toddler tech gifts for dads is the Halo Snoozy Pod.  This is an excellent bedtime companion for your little one for three reasons.
First, the vibrating bedtime soother is an attachment to your baby's existing crib that sends a gentle and calming vibration that radiates throughout a child's mattress helping them sleep. This is also an excellent option for parents who don't want to invest in something like the Snoo Vibrating Crib.
Second, the SnoozyPod includes bedtime sound machine that comes with three sounds: heartbeat, white noise, and a soothing stream. This can be set to play for 30 minutes or all night long.
Third, the SnoozyPod's really cool nightlight provides a soft amber glow and projects image of star and moon into the crib. This helps to facilitate an overall calming soothing environment for baby.
You can also control all of the features of the SnoozyPod from Halo's app.  Moreover, the product can extend to toddlers – you just clip it on to the side of their bed.
Dang it, we're getting sleepy again.  On to something livelier!
Halo Snoozypod Vibrating Bedtime Soother, White10
2 levels of soothing vibration calm babies and children to sleep. Vibration runs for 30 minutes.
4 Comforting sounds: heartbeat, white noise, soothing stream, and rain forest. Soothing sounds play for 30 minutes, or all-night-long to block out household and environmental noises that can disrupt sleep.
Bluetooth enabled for Apple and Android so you can activate the device without entering baby's room. App should be regularly updated to make sure it works properly.Not intended to be used with a box spring
Last update on 11/25/2023 / Affiliate links / Images from Amazon Product Advertising API
---
Baby Tech Bonus: Health o Meter Grow with Me
I can remember going to the doctor's office when my kids were just infants [an undisclosed number of years ago ;-)]. The doctor would check my boys' weight by plopping on this awful cold, steel scale with a cradle on top that was "designed" to measure a baby's weight.
The Health o Meter Grow with Me scale is quite different in that it actually was designed to ensure optimal comfort for babies as they are being weighed.
Best of all? You get to track your child's progress from the comfort of your own home.
Baby Tech Feature Highlights
Additional highlights include:
A "Zero Out" feature lets you put a blanket inside the scale's cradle in order to maintain your child's warmth. The feature discounts the weight of the blanket and even the diaper to zero out the scale during weigh-in.
You can select whether you want the baby's weight in kilograms or ounces.
It accurately measures weight in half ounce increment up to 45 pounds.
The cradle is a removable attachment. This means you can keep using it to check your baby's weight until they reach 60 pounds. In other words, the gadget grows with your baby.
If you are breastfeeding, then you can weigh your child after feedings to better understand milk consumption.
The scale has a five-year warranty and is very affordable.
Sale
Health o Meter Grow with Me 2 in 1 Baby to Toddler Scale with Growth Chart Book10
Health o meter's baby scale precisely measures the weight of your newborn within 0.5 ounces (or 0.1 kilograms); This accurate measurement lets you monitor your child's growth in between doctor visits
The infant tray comes equipped with a security lock for added stability during use, while the hold feature captures the precise weight measurement of an active baby; Once your baby outgrows the tray, the scale converts to a toddler scale with a capacity of up to 60 pounds
The scale's large LCD digital display makes it easy to read
Last update on 11/25/2023 / Affiliate links / Images from Amazon Product Advertising API
---
Baby & Toddler Tech Gifts for Dads: Your Turn
We hope you enjoyed reading our 11 best baby & toddler tech gifts for dads. If so, please share this using our social media buttons. This will help enable us to keep producing great content. Thanks!
So, what do you think our top gift picks? Will you be giving one or more of these products as a gift in the near future? Or perhaps you may be purchasing something for your own child?
Seriously, we would love to know what you think. Are there other products you feel should be on our list?
Please leave a comment below with the product name, and we will take a look. If it meets our criteria, we very well may include it a future review.
By the way, if you liked this post, you might also like our recent article on 17 Best Smart Home Gift Ideas: Geeky Tech Gadgets-$12 & Up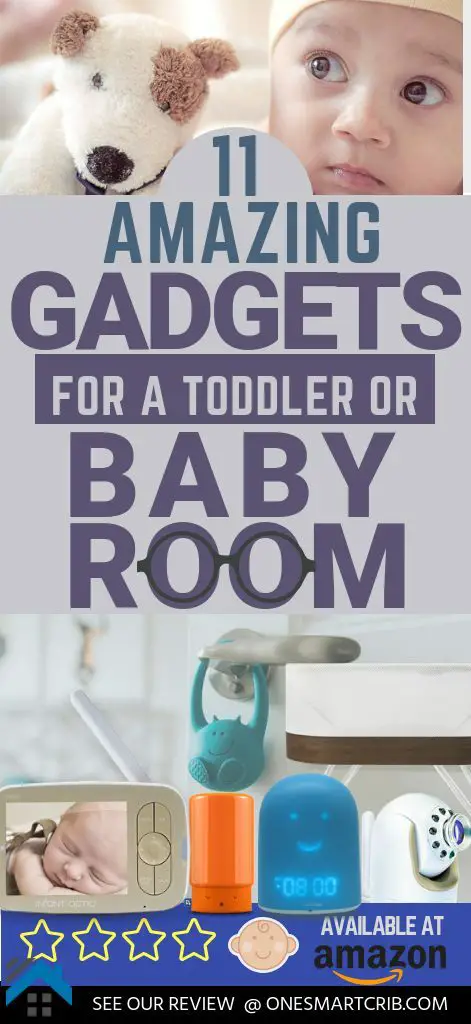 ---
Baby & Toddler Tech Gifts for Dads: Can You Give Us A Share?
If you found this article helpful, maybe it could help someone else.  Would you mind sharing it using the colorful social media buttons at the top and bottom of this page?
Thank you?. It really helps our blog out a lot.
---
You Might Also Like
If you enjoyed this review on best baby & toddler tech gifts for dads, would you mind giving us a share on social media?  You might also like these reviews and posts:
---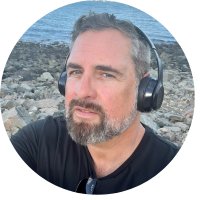 Tim Brennan, a tech blogger and host of the @TecTimmy YouTube channel, writes about smart homes at oneSmartcrib, home theaters at UniversalRemoteReviews, and AI in writing at Writeinteractive. He holds a Journalism degree from Northeastern University and has covered technology for three decades. He lives on the ocean in Nahant, Massachusetts.