As an Amazon affiliate, I earn from qualifying purchases. Learn more
Generac vs Kohler vs Champion vs Briggs & Stratton: In this article, I provide a review of the best standby power generators that you can get delivered right to your home from Amazon.com. I'll explore features and benefits as well as the pros and cons of each unit.
Featured Image Credit: Generac.com
Tech Specs Comparison: Generac vs Kohler vs Champion vs Briggs
Let's start with a quick comparison of four top-rated models from Generac vs Kohler vs Champion vs Briggs.
Last update on 01/18/2023 / Affiliate links / Images from Amazon Product Advertising API
---
Power Loss: A Costly Ordeal
P
ower.  It's something we take for granted every day.
Your lights just work, your fridge keeps things nice and cold, the TV and cable turn on, and the washer & dryer go round and round.
Heck, even the Internet works consistently [most of the time].
The electrical devices that power our lives bring us comfort, convenience, and even joy.
That is, until they don't.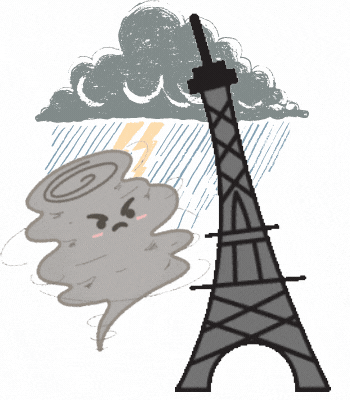 A temporary loss of power is a mere annoyance. You reset a few clocks and maybe need to reboot your computer. But when you lose power for more than an hour or two things can start to get costly. And things get progressively worse due to extended outages from a hurricane, severe winds, earthquakes, tornados, or other natural disasters.
A few examples:
Water damage due to electric sump pump not working
Frozen or burst pipes due to no heat
Unable to heat hot water
Can't cook and clean
Lost productivity from work
Food spoilage
Potential theft due to home security systems not working
Unplanned medical expenses if you get hurt stumbling around in the dark [this would be me]
The problem is most homeowners wait until the power goes out before rushing out to buy a backup generator in a panic. At that point, it's usually too late and some of these expenses are already incurred.
For these reasons and with climate change bringing more intense storms each year [source AMS], a standby home power generator just makes sense. And it will keep your smart home chugging along nicely even during a power loss.
In this post, I'll provide a review of the four best power generator brands you can buy at Amazon.com: Generac vs Kohler vs Champion vs Briggs and Stratton.
📚 Related: 11 Wicked Smart Home Yard Ideas
---
Why Amazon?
Well, if you are a Prime member shipping is free, they have certified installation services for some models, and the pricing is super competitive-just about the lowest around. They also have a ton of great options from these major brands.
All four companies provide outstanding home standby generators. Their most popular models run between 14kW –and 22kW so I'll include a nice mix of top-rated generators from these brands in this review.
A note about delivery. These items are very heavy (in excess of 500 lbs!) so we sure to specify a delivery location when you order. They cannot be delivered to your door or porch, etc.
---
How Standby Power Generators Work
Generac has a great video that explains how its power generators work. For the most part, this applies to the other generators featured here too.
---
Sizing Guide and Buying Guide
Generac also has a really nice sizing calculator that can help you choose the right sized unit for your home.
And Consumer Reports has an excellent buying guide on how to choose the right sized generator for your home, so I won't repeat any of that here.
What I will do is give the scoop on highly rated generators from these four brands, along with links to compare similar models over at Amazon.
A word to the wise, always check the local ordinances for the city and town in which you live before buying one of these bad boys. You want to make sure they are allowed on your property. The required distance from your dwelling is also a key factor for both safety and zoning reasons.
Also, make sure that you consult with an electrician or certified installer so that you buy the right-sized unit for your home.
---
Generac vs Kohler vs Champion vs Briggs: What to Look For
Enclosure
When it comes to enclosures, it's all about the material.  Generally, the enclosures come in plastic composite, aluminum, or steel.
The primary benefit of the plastic "composite" generators over the other two options is that plastic isn't corrosive. However, since plastic will burn, the distance in feet from your house will need to be further away. How much further? Well, this is going to depend on the product and your local city ordinances. Consult the manufacturer's manual and your local authorities (town hall building permit or zoning office) if you are concerned.
However, plastic remains a great choice for saltwater areas or if you live in a location that gets a ton of rain and snow.  Since it's not corrosive, it's probably the best choice in general, unless you want the generator to be installed flush with your home.
With the steel and aluminum models, you can install pretty much right up alongside your house.  But again, check your city ordinances and the manufacturer installation instructions for specifics (usually between 16-20 inches).
Most Generac enclosures are made of aluminum material. This includes the popular and highly rated Guardian Series [one of which is featured here].
Kohler and Champion have more options for materials than Generac or Briggs. Kohler's standard enclosure material is plastic but you can get them in other materials for many models.
Since plastic can burn, you can't install it as close to your home as you could a Generac generator (or you could just choose another material).
However, the plastic option is immune to corrosion. So, if you live near a beach or somewhere prone to a lot of rain, Kohler or Champion will likely be better choices for you.
Engine
All of the generators featured here have a high-performing engine, and since they all require a direct external source of fuel, the engine is built to last through even longer-term outages.
For smaller generators, the engine is often compared to a lawnmower engine. For the larger, generators, a motorcycle engine. However, even when comparing Generac vs Koheler vs Champion vs Briggs, none of these is going to wake your neighbors as they are engineered to be quiet. See Noise Level below.
Cooling
Since the generator engine will heat up when running over longer periods, some sort of a cooling mechanism is the idea.
If you are interested in learning more on this topic, there is a nice overview of generator cooling systems over at AmericanGenerators.com.
Noise Level
As noted above all of the products featured here are fairly quiet.  In terms of noise output, you can compare it to a central air conditioning unit.
If you want to get more technical, they typically come in at around 60-70 decibels, but larger units can't hit 75-80 at full tilt.
You aren't going to wake your neighbors, but they do generate a bit of noise.
Smart Options [Wifi]
In terms of smart features, Generac is a major step ahead of the competition here. Most of their newer generators include an app that lets you do the following:
View generator status
Obtain details of upcoming maintenance
Set exercise run schedule remotely
Review run and maintenance history
Change messaging settings
You can even get local weather updates and connect your account to your authorized service provider. This will let them review your maintenance schedule and alerts.
---
Generac 70432 Generator Guardian Series 
Generac is a top leader in this space and with good reason. A high-performing engine, quality parts, comprehensive systems, and a great warranty make this a great choice for your power needs. What's more, an army of certified installers is at the ready to help assist you with getting this up and running in no time.
If you choose to buy your Generac generator at Amazon, you should have no trouble whatsoever finding a local installer. Here's one near me in Massachusetts and there are likely dozens in your area.
GP Outdoors offers some advice about what you need to know before purchasing a Generac standby generator if you plan on running it in extreme weather conditions:
The benefit of the Guardian is that you really do get whole-house coverage even if you have a larger home and are running some major appliances like central AC or electric heat.
Again, it's all going to boil down to what you need to run in case the power goes out.  If you want to keep the whole house going, Generac is a great choice.  If you are just looking to keep a few key appliances up and running (fridge, water heater, sump pump, etc., you can certainly get by with less expensive options.
Pros
Rated as the highest quality brand of home generators by a Builder magazine independent brand study.
Powers 16-circuits of your home with the 200-amp, NEMA 3R (indoor or outdoor rated) transfer switch with aluminum enclosure
Smart, user-friendly controls onboard the unit itself and via the app for your mobile devices
Multilingual LCD display
Monitor Battery status and track maintenance intervals
Free mobile link, allowing you to monitor the status of your generator on a phone, tablet or computer from anywhere in the world.
Connects to existing LP or natural gas fuel supply
Auto senses power loss and automatically fires up within seconds
Runs for as long as necessary until utility power returns.
Ability to choose from just enough power to cover essential circuits or whole-house coverage.
Engineered & built in the U.S.A
Removable door panels, designed to streamline and simplify the installation
The base pad that requires minimal ground preparation
G-force engine is built to withstand long term outages
24/7/365 customer support
A nationwide network of more than 5, 000 service providers
Cons
5-Year Limited Warranty is less than some of the others featured here
⚡You can click on the link in the table above to go right to Amazon's product page.
⚡Or check out the full range of Generac options at Amazon.  
---
Kohler 20RESCL-100LC16 Air-Cooled Generator
Kohler is another great choice when it comes to power generators. In fact, I was tempted to put them ahead of Generac for three reasons.
What are they?
Ratings, ratings. ratings.
While the Kohler generators are rated highly at Amazon, it's not the actual rating that got me. It's what many customers are saying about Kohler's reliability. To summarize, they say that once this is set up, you can literally set it and forget, save some minor annual maintenance.
Kohler also has 90 years of innovation in the generator industry and is trusted by hospitals, airports and weather services for their back-up power needs.
I love this Kohler's mini "infomercial" about their product line:
Even for those customers who are prone to frequent outages, they say that it's like the outages don't even exist. The Kohler generator kicks on automatically when needed supply power to the whole house.
Pros
Customers rave about the reliability of this home generator
Designed for extended power outages
Automatically kicks in whenever the power goes out
Corrosion-proof enclosure for style and protection from the harshest conditions.
14kW generator named one of Green Builder's Hot 50 Products
Cons
A few customers complained about issues with 3rd-party Kohler installers and lack of support from these installers.  I suggest you do some good research before picking an installer that will also service and support your unit.
⚡You can check out the full line of Kohler home standby generators over at Amazon.
---
Briggs & Stratton 40555 17kW Standby Generator
While this isn't at powerful or as popular as the Generac and Kohler options, Briggs & Stratton consistently scores high marks with customers for both performance and reliability.
It runs on both propane and natural gas, and it is perfectly safe to power even your most sensitive electronic devices with less than 5% harmonic distortion,
Here is Brigg's video overview of their smart home generators that explains its prioritization features:
Customers also comment about how quiet the unit is. At least one customer noted that while you can hear the generator when running beside the room they were in, they couldn't hear it in other parts of the house. If noise is a concern, this generator is definitely worth a look.
Pros
Symphony II Power Management orchestrates demand between high-demand appliances (e.g., central air conditioner or an electric oven) with lower-demand items (TV, lights)
5-year comprehensive robust parts labor and travel limited warranty 5-year Warranty
Sound dampening technology makes this model 50% quieter than most portable generators.
Compliant with the stringent National Fire Protection Agency 37 standard, so can installer closer to your home.
Ability to support two air conditioning units up to the size of 5-tons
Cons
Not really a con as this goes for all of these generators: since there is about a one-minute delay before power-up, it is recommended that you purchase UPS devices for computers and electronics that hold data. This will ensure these devices continue to hum along as the generator powers up.
It is possible to purchase this without a transfer switch, which you need to hook into your circuit board.  Just make sure you choose the right-sized transfer switch for your mains and you should be good to go.
⚡Read customer reviews and check the price of this model at Amazon here.
⚡You can see additional B&S generators at Amazon.
---
Champion Power Equipment 100294 Generator
Last but not least in my review of  Generac vs Kohler vs Champion vs Briggs is the Power Equipment 100294 Home Standby Generator from Champion.  This little 14kW powerhouse is another fan favorite.  Customers rave about how well this does with major appliances.  It's not as powerful as the other generators listed here sure but itf you just want to make sure you cover the essentials during a power failure this is a good way to go.
Here is a great video overview of the Champion 14kW generator from its manufacturer:
This ATS can back up your home's entire 200 Amp distribution panel with the ability to manage up to 8 high demand appliances for your Whole House power needs. This 14-kW-rated unit produces 58.3 amps at 240 volts on propane and 52.1 amps at 240 volts on natural gas.
Pros
Can operate in temperatures ranging from -22 Degree F to 104 Degree F
Onboard battery charger maintains its own charge
A steel enclosure protects your generator from the elements.
Connects to your propane or natural gas fuel supply, so it never needs refueling
Performs weekly self-diagnostic tests
The sound-dampening lining and low-tone muffler baffle system
The alternator produces less than 5% total harmonic distortion (THD) to ensure safe use with even the most sensitive electronics.
10-year limited warranty and free lifetime technical support
Cons
This unit and its size is designed for smaller homes without a lot of high demand like electric heat and central air.
This 14,000 watt Champion will put out a max of 58 Amps. For higher demand check out the 17,000-amp model.
⚡Check the price of this model at Amazon here.
⚡Here are some additional Champion generators at Amazon.
---
Detailed Specifications: Generac vs Kohler vs Champion vs Briggs & Stratton
The following table contains additional specifications for all four home standby power generators.
Tip: You can enter a term in the Search field to filter the table by that term.  For example, entering 'warranty' will show just the data for that row. Try it, it's fun! 🙂
Generac 70432 Home Standby Generator Guardian Series 22kW/19.5kW Air Cooled with Wi-Fi and Transfer Switch, Aluminum
Rated Power Liquid Propane (kW)
Power Source
Natural Gas or Liquid Propane
Auto Starts at Power Loss
Coverage
Essential circuits or whole house coverage
Wi-Fi Enabled / Mobile App
Dimensions (L x W x H inches)
Battery
Group 26R, 12V, 540 CCA battery
Installation
Authorized Generac installer recommended
Sound Output (Noise) Features
Generac does not publish decibel levels for portable generators
Safe for sensitive electronics
Generac 70432 Home Standby Generator Guardian Series 22kW/19.5kW Air Cooled with Wi-Fi and Transfer Switch, Aluminum
Rated Power Liquid Propane (kW)
Power Source
Natural Gas or Liquid Propane
Auto Starts at Power Loss
Coverage
Essential circuits or whole house coverage
Wi-Fi Enabled / Mobile App
Dimensions (L x W x H inches)
Battery
Group 26R, 12V, 540 CCA battery
Installation
Authorized Generac installer recommended
Sound Output (Noise) Features
Generac does not publish decibel levels for portable generators
Safe for sensitive electronics
Last update on 01/18/2023 / Affiliate links / Images from Amazon Product Advertising API
---
Generac vs Kohler vs Champion vs Briggs – Your Turn
I sincerely hope you enjoyed reading my review comparing Generac vs Kohler vs Champion vs Briggs home standby power generators.
What part of the world do you live in? Is your city or town prone to recent power outages?  Do you plan to purchase one of these products to power your smart home?
Are the "smart" wifi features and mobile app an important consideration in your decision?  Or are they more of a nice to have?
My inquiring mind wants to know!  Could you please send me a message using the comment form below and let me know?  I hope to hear from you soon.
---
You Might Also Like
Here are some related posts you may also like:
---
If you liked this article comparing Generac vs Kohler vs Champion vs Briggs would you mind giving us a quick share on social media? You can use the colorful buttons near the top and bottom of this page to share to your favorite social platform.
Thanks so much for your support!