Affiliate Disclosure
As an Amazon affiliate, I earn from qualifying purchases.
In the post, I am going to share five killer tips you can use to help you dramatically improve Alexa sound quality on your Amazon Echo devices.
Here are five pro tips to help you make your Echo devices sound better:
You can click on any link above to rock out to the details for that tip. Or read on to peep the intro.
Make Alexa Sound Awesome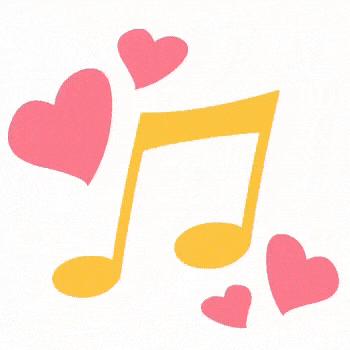 Anyone who knows me knows what a big fan I am of Alexa multi-room music.
This counts double for residents in my apartment building 😲.
By pairing multiple Echo speakers together, you can get some really amazing sound. Some Echo speakers sound better than others though, much better. (I will give you my opinion on which devices sound best down below, so read on!)
There are also some key things you can do to help improve the sound quality of your Alexa devices.
Without further ado, let's get into those tips to help you really improve Alexa sound quality.
Here's a short YouTube video that I put together on my YouTube channel summarizing 5 tips, plus a bonus tip that you will only see in the video if you watch until the end.
---
Tip #1: Adjust the Equalizer
Feel free to call me a dolt. I have been actively using multi-room music for over a year. However, I only recently (i.e., yesterday) discovered that some Amazon Echo devices actually have an equalizer that you can use to adjust the treble, bass, and mid-range.
Too cool! A very simple way to improve Alexa sound quality!
I spent the better part of the day yesterday fiddling around with the equalizer on my various Echos and boy what a difference in sound quality. If you own an Echo Show, here are some quick steps to adjust it on screen:
On the Echo Show home screen, swipe down, then tap Settings.
Tap Sounds.
Tap Equalizer.
Adjust treble, mid-range, or bass to your heart's content.
For all devices that support the equalizer, you can also say things like:
"Alexa, lower the base."
"Alexa, increase treble."
"Alexa, decrease the mid-range"
And Alexa will adjust the audio setting for you.
For the newer Echo, Echo Plus, Echo Dot other newer speakers without screens you can adjust the equalizer settings in the Alexa app.
Open the Alexa app
Tap Devices > Echo and Alexa.
Next, choose your device and tap Audio Settings.
Adjust treble, mid-range, or bass to your preferences.
NOTE: The option to tap Audio Settings in the app is only there if an equalizer is available for that device; otherwise, you will just see an adjustment for volume.
Happy fine-tuning!
---
Tip #2: Set Up Multi-Room Music
If you haven't already figured it out, I tend to get pretty giddy over Echo multi-room music.
In fact, I think this probably the best way to improve Alexa sound quality for music.  It is relatively easy to set up but there is some configuration required using the Alexa app. HomeAutomationX has a nice video overview of how to create multi-room music groups and assign speakers to them. I'll embed it below for your viewing pleasure.
Multi-room music is not perfect, however. It can be a bit quirky at times. Devices can sometimes drop out of a group due to issues with network configuration, Alexa software updates, or for other reasons.
I blog about some troubleshooting tips to fix Alexa multiroom music over in this post and there is a full-on "reset" fix near the bottom of the post that should work 100% if you have serious issues.
Judging from the traffic that this post gets, lots of other folks have challenges too. But my fix has worked for dozens of users who have written in thanking me for publishing it.
Long story short, if you aren't using Alexa multi-room music you are really missing out. When multi-room music first came out you were limited to adding speakers to a single group. You can now have Echos in multiple groups at the same time. For example, you can have groups for upstairs, downstairs, outside, and all.
Craig's Tech Talk covers this nicely in the following video:
Multi-Room Music is the best way to give your overall sound quality a nice boost in my humble opinion.
Since some Echo devices like the Echo Show have deeper bass and better overall sound quality, the whole configuration just sounds better when you pair your less optimal sounding devices with more optimal sounding ones. For example, on its own, older versions of the Echo Dot sound meh. But pair them with a newer generation Echo Show, Echo Studio, or Echo Dot and – that's where the real magic happens.
---
Tip #3: Pair With Other Bluetooth Speakers
Did you know that you can pair your Echo devices with other Bluetooth speakers in a multi-room music configuration? You can!
So tip # 3 to improve Alexa sound quality is to pair your Echo devices with other Bluetooth speakers.
Have a favorite Bose speaker?  Add it to the mix!
Other major speaker brands including Sonos, JBL, Anker, and Sony are also supported.
You can also likely pair your multi-room music set up with the soundbar that you are using with your television.
If you are a big Sonos user, smarthome-diy has a handy video that shows you how to create multi-room groups for your various Sonos speakers.
The only real catch is that it needs to support Bluetooth. Hundreds if not thousands of third-party speakers will work with your Echo devices. This article from Bose explains a little bit of the history of how Alexa works with its soundbars.
---
Tip #4 Upgrade your Echo Devices
My next tip is a bit of a "master of the obvious" tip, but if you want to improve Alexa sound quality, you might need to update one or more of your Echos.  The difference in sound quality between the older generation Echo and the newer ones is like night and day.
The Echo Show second generation is the one exception to this, in my opinion. I think it is the best sounding of all the Echo Show speakers, even though Amazon has since introduced Echo Show 10, 8, and 5. For premium sound without a screen, check out the Echo Studio or Echo Sub if you want to give your multi-room music a serious bass booster.
Improve Alexa Sound Quality: Speaker Grades
In fact, let me put together a little table that illustrates my thoughts on which Echo speakers sound best. And yes, I either owned or have extensively tested all of these myself.
| | | |
| --- | --- | --- |
| Echo Speaker | Generation | My Sound Quality Grade |
| Echo Show 15 | 1st Gen | C |
| Echo Show 10 | 4th Gen | A+ (Wow!) |
| Echo Show 8 | 3rd Gen | A |
| Echo Show 5 | 3rd Gen | A |
| Echo Show 2nd Gen | 2nd Generation | A+ (Still sounds awesome!) |
| Echo Dot 5th | 5th Generation | A |
| Echo Dot 4th | 4th Generation | A |
| Echo Show | 1st Gen | D |
| Echo Studio | 1st Gen (Premium Sound) | A+ |
| Echo Dot | 3rd Gen | A |
| Echo Dot | 2nd Gen | C- |
| Echo Dot Kids | 3rd Gen | A- |
| Echo Dot Kids | 2nd Gen | C- |
| Echo Sub | 1st Gen | A (Bass only) |
| Echo | 4th Generation | A+ (Wow) |
| Echo | 3rd Generation | B+ |
| Echo | 2nd Gen | B- |
| Echo Flex | 1st Gen | F |
| Echo Spot | 1st Gen | C- |
OK, so I suppose I was a little harsh on the older speakers, but they sound pretty cruddy compared to the newer ones.  However, they CAN work nicely as part of multiroom music to add a variety of tones to the mix.
This is why I suggest you keep them around and joined up to your multi-room music config. Overall they do help to improve Alexa sound quality.
---
Tip #5 Add a Subwoofer
Last but not least on my list of ways to improve Alexa sound quality is to add a subwoofer into the mix.
If you want some serious sound, try pairing your Echo multi-room music config with a subwoofer. Amazon created a subwoofer called the Echo Sub for this very purpose.
You can check out the Echo Sub over at Amazon [affiliate link opens in new window].
Prices pulled from the Amazon Product Advertising API on:
Product prices and availability are accurate as of the date/time indicated and are subject to change. Any price and availability information displayed on [relevant Amazon Site(s), as applicable] at the time of purchase will apply to the purchase of this product.
The nice thing about the Echo Sub? It was guaranteed to play nice with your Echo configuration and super easy to set up an ad as part of your multi-room music group. Sadly though, it looks like the Subwoofer is no longer available.
Here is an unboxing video that I recently did of the Echo Sub on my YouTube channel:
Please like and subscribe!
Sonos and Bose also have great subwoofer options that you can add to your multi-room music configuration via Bluetoooth to give your sound an even bigger upgrade. The only drawback to these speakers is that they are more expensive.
Check out this blog post I wrote comparing the Echo Sub vs Sonos vs Bose Sub for more information on this option.
---
5 Tips to Improve Alexa Sound Quality: What Do You Think?
So what do you think of my five tips to improve Alexa sound quality?
Do you plan on implementing any or all of them?
Will you try to pair your Echo devices with your other Bluetooth speakers? How about the soundbar connected to your TV.
Or maybe you will fiddle with the equalizer on the existing Echo speakers you own? Trust me, it will make a big difference.
Please comment below and let me know your plans to improve Alexa sound quality.
---
You Might Also Like
If you enjoyed these tips on how to improve Alexa sound quality, you may also like some of my similar posts.
---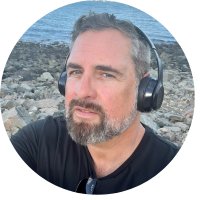 Tim Brennan, a tech blogger and host of the @TecTimmy YouTube channel, writes about smart homes at oneSmartcrib, home theaters at UniversalRemoteReviews, and AI in writing at Writeinteractive. He holds a Journalism degree from Northeastern University and has covered technology for three decades. He lives on the ocean in Nahant, Massachusetts.