Affiliate Disclosure
As an Amazon affiliate, I earn from qualifying purchases.
Heading off to school on a budget and want to know how to make a smart dorm for under $100 $50 $25? Alright, you frugal college-bound genius, I am here to give you not 10, not 20, but 35 cool college tech products.
Safeguard That Mac 'n Cheese
B
ack in the day, roughly a quarter-century ago (yikes), I spent my college freshman year at a little school called Franklin Pierce College in Rindge, NH (now
Franklin Pierce University
). I spent a year living on campus there before transferring over to
Northeastern U
in Boston.
There was no such thing as a smart plug or smart light, and Alexa wasn't even a twinkle in Jeff Bezos' eye.
Man, if only I had an Alexa as a study buddy and to help keep me organized in school back then. And a security camera to catch my roomies in the act of raiding my mac 'n cheese supply!
Crazy thing is, this year BOTH of my sons will be attending college (at Bunker Hill and Umass Lowell respectively).  So I thought who better than Christopher and Casey to help me come up with some great budget ideas for college dorms and apartments.
In this post, we'll give you a big chart of 35 great smart home products for your college dorm or apartment for under $100 / $50 / $25 – AND I'll give you my recommendations for the 15 best tech products overall for college dorms and apartments.
📚 Related: How to Connect Amazon Alexa to College Dorm Wi-fi
---
Smart Dorm Under $100 $50 $25: 19 Top Tech Picks
Here are the 19 best smart college dorm tech products for under $100  $50 and $25 that I could find.
This table is updated nightly with the latest pricing from Amazon. Click the orange button to get the up-to-the-minute price on Amazon.
Image
Title
Price
Buy

Top

Top

Amazon Basics Microwave, Small, 0.7 Cu. Ft, 700W, Works with Alexa
Buy Now

Top

Top

Top

Philips Hue 800276 WCA Plus Lightstrip, 80 inch, 2.01
Buy Now

Top

Top

Apple Pencil (1st Generation)
Buy Now

Top

Top

Echo Dot (3rd Gen, 2018 release) - Smart speaker with Alexa - Charcoal
Buy Now

Top

Top

Fire 7 tablet, 7" display, 16 GB, latest model (2019 release), Black
Buy Now

Top

Top

APC Smart Plug Wi-Fi Power Strip with USB Ports, PH6U4X32, 3 Smart Plugs that Work with Alexa, 6 Outlets Total, 2160 Joule Surge Protector Black
Buy Now

Top

Top

Wyze Cam Pan 1080p Pan/Tilt/Zoom Wi-Fi Indoor Smart Home Camera with Night Vision, 2-Way Audio, Works with Alexa & the Google Assistant, White - WYZECP1
Buy Now

Top

Top

Redragon K552 Mechanical Gaming Keyboard RGB LED Rainbow Backlit Wired Keyboard with Red Switches for Windows Gaming PC (87 Keys, Black)
Buy Now

Top

Top

Rocketbook Smart Reusable Notebook - Dot-Grid Eco-Friendly Notebook with 1 Pilot Frixion Pen & 1 Microfiber Cloth Included - Infinity Black Cover, Executive Size (6" x 8.8"), Model Number: EVR-E-K-A
Buy Now

Top

Top

Kasa Smart Plug HS103P2, Smart Home Wi-Fi Outlet Works with Alexa, Echo, Google Home & IFTTT, No Hub Required, Remote Control,15 Amp,UL Certified, 2-Pack White
Buy Now

Top

Top

SanDisk Cruzer Blade 16GB (5 pack) USB 2.0 Flash Drive Jump Drive Pen Drive SDCZ50-016G - Five Pack w/ (2) Everything But Stromboli (TM) Lanyard
Buy Now

Top

Top

Amazon Basics Full-Size Ergonomic Wireless PC Mouse with Fast Scrolling
Buy Now

Top

Top

Logitech MK345 Wireless Combo Full-Sized Keyboard with Palm Rest and Comfortable Right-Handed Mouse, 2.4 GHz Wireless USB Receiver, Compatible with PC, Laptop
Buy Now

Top

Top

Peteme Smart Light Bulbs, Wi-Fi Led Smart Bulbs, RGB, 2 Pack
Buy Now

Top

Top

Amazon Basics Compact Ergonomic Wireless PC Mouse with Fast Scrolling - Blue
Buy Now
Product prices and availability are accurate as of the date/time indicated and are subject to change. Any price and availability information displayed on [relevant Amazon Site(s), as applicable] at the time of purchase will apply to the purchase of this product.
Prices pulled from the Amazon Product Advertising API on:
---
What Is a Smart Dorm Anyways?
Smart homes use the latest home automation technology and Wi-Fi-enabled devices to simplify everyday tasks or improve security. A smart dorm or apartment is essentially the same as a smart home, but with devices geared toward the lifestyle of a typical college student.
Students won't need Wi-Fi-controlled heating or automated yard watering systems. With the smaller scale and temporary status, a smart dorm should include devices that make it easier to deal with a hectic college schedule.
In this survey published by McGraw Hill Education last year, over 60% of students felt that digital learning technology has improved their grades, with a fifth saying it "significantly" improved their grades.
And in an earlier study, the research found that 98% of students said that digital learning technology helps them learn new concepts.
With the latest smart home tech for dorms, students can simplify their routines. You can use voice commands to control appliances or other devices, take notes or read class material on a tablet, or keep an eye on the dorm during class.
Since budget is a paramount concern for many students, most of my picks work without a hub, which is essentially a router for connecting all of your smart electronics. You simply need a way to interact with the devices, such as a smartphone, tablet, or Alexa-enabled voice assistant.
I ll include my top 15 picks for each of these below.
---
My Top 15 Picks Overall
And now, here are my top 15 picks ranked in reverse order with my absolute favorite at the end.
No. 15 – Echo Dot Smart Speaker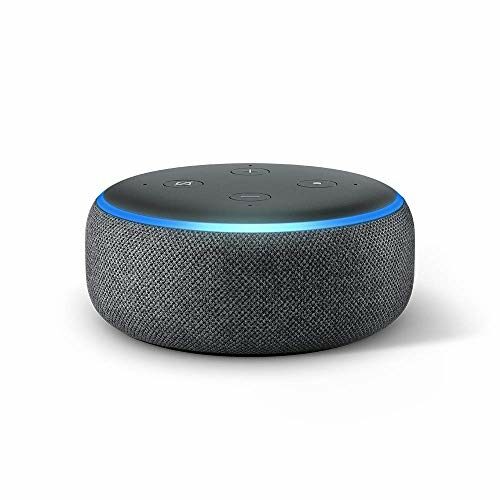 Thanks to its low entry point, the Echo Dot should fit any student's budget. It acts as a hub for controlling the various interconnected smart devices using voice commands. Using Alexa, you can also set reminders and alarms, ask questions, or just listen to music.
📚 Related: Amazon Echo Dot 3rd Generation vs 2nd Gen
---
No. 14 – Logitech Harmony Remote
A Logitech Harmony Remote is a handy universal remote for controlling smart devices as well as your home entertainment equipment. Harmony remotes currently works with over 270,000 devices so changes are if you own it, Harmony can control it. After setting it up, you can use the smartphone app to swipe or tap control all the devices in the dorm using Alexa or Google Assistant.
While Logitech announced it will discontinue making these remotes earlier this year, you can still pick them up at Amazon and the company has said it will continue to support them.
---
No 13 – Amazon Fire TV Tablet
The latest Fire tablet features Alexa hands-free voice commands, front and rear cameras, and up to 10 hours of battery life. Download your course materials to the tablet to avoid lugging around heavy books or install apps to increase productivity. You can even use the tablet to take notes or stream your favorite TV shows in your downtime.
Erin Lawrence gives a nice overview of the benefits of the Fire HD 8 tablet below.
---
No. 12 – Amazon Smart Plug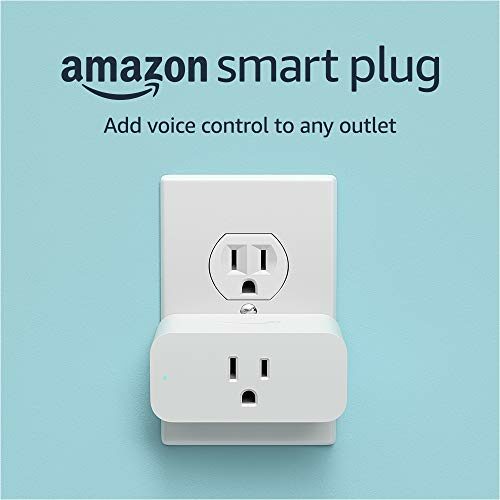 Smart plugs allow you to remotely turn electronics and appliances on or off. With the Amazon Smart Plug, you get to issue Alexa voice commands to control any outlet. You can even set up routines and schedules to automate lights, fans, and other devices.
---
No. 11 – Smart Wi-Fi Surge Protector
With all the electronics that you add to your dorm room, you may need more than just one smart outlet. The Smart WIFI Sugar Protector includes three power plugs, a power button, and two USB ports. It also includes wireless voice control via Alexa, without the need for a smart hub.
---
No. 10 – LUMIMAN Smart WIFI Light Bulb
While you cannot hard-wire smart light fixtures into the dorm's AC electrical lines, you can add smart light bulbs to the fixtures. This Smart Wi-Fi Light Bulb features RGB color-changing LED lights and it's super cheap. Best of all? You can control your lights from any Echo device using Alexa voice commands or via a free app on your smartphone or tablet.
---
No. 9 – Wyze Cam 1080p HD Smart Home Camera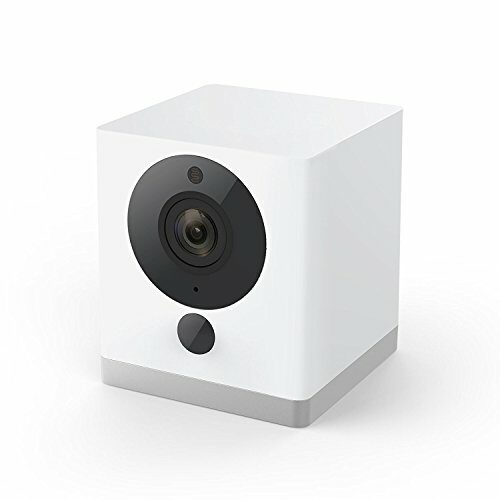 With the Wyze Cam 1080p HD Smart Home Camera, you can keep an eye on the dorm room from any location, including the classroom. Thanks to the built-in motion detector, you get instant notifications when the camera detects a person in the room. As with many of these devices, it works with Alexa voice commands.
Thanks to Smart Home Solver for this helpful video review.
Now you will have video proof when your roomies snatch your mac 'n cheese!
📚 Related: Best Budget Security Cams!
---
No. 8 – HP DeskJet 2655 All-in-One Compact Printer
Even with all of the technology available today, most students will still need to print papers occasionally. The HP DeskJet printer includes wireless connectivity and remote features. Print from your smartphone or tablet, even when you are not in the dorm room. If you do a lot of printing you can easily re-order replacement ink cartridges over at Amazon.
---
No. 7 – 1MII B06 Plus Bluetooth Receiver
The B06 Plus Bluetooth Receiver connects to any speaker system with audio inputs, allowing you to play music using your phone, tablet, or computer. After connecting your device to the Bluetooth receiver, you can also control it via Alexa commands. When plugged into an outlet, it also wakes on command and reconnects with the previously paired device.
---
No. 6 – TP-Link AC1750 Smart WIFI Router
The free Wi-Fi in your dorm may not use the latest security protocols. This means other tech-savvy students may be able to access your devices. The TP-Link Smart WIFI Router allows you to set up your own Wi-Fi network for connecting the smart appliances. It also works with Alexa and supports VPN servers, providing more options for controlling smart gadgets.
---
No. 5 – iLONDA L88 WIFI Automatic Aquarium Fish Tank Feeder
Got fish? In most dorms, fish are the only pets you can keep. I had a really cool fish tank when I went to Franklin Pierce. The iLONDA L88 WIFI Fish Tank Feeder automatically feeds your fish. Adjust the amount of food and set timers from your smartphone or tablet. It also supports Alexa skills to allow voice commands. To install the feeder, you simply clip it to the side of the tank.
---
No. 4 – Ekrist Portable Charger
To keep your tablet charged without needing to rush back to your dorm room, check out the Ekrist Portable Charger. It provides the capacity needed to charge tablets at least twice or phones at least six times before needing to recharge the power bank. It also includes two USB ports for charging two devices at the same time.
---
No. 3 – Rocketbook Everlast Reusable Smart Notebook
The Rocketbook Everlast Reusable Smart Notebook includes 36 pages that you never need to replace. After the ink dries, you take a photo with a smartphone and upload it to any cloud storage solution. You then wipe the pages clean with a damp cloth. Take notes during class without wasting paper or relying on a tablet.
Reed from Smart Home Solver Provides a nice review of the Rocketbook Everlast here
---
No. 2 – AmazonBasics Microwave
Dorms rarely have kitchens or even a sink, making a microwave an essential item. As it works with Alexa, you can control it remotely with voice commands. Start, stop, or set control appliance while studying without getting up from the desk.
Digital Trends gives AmazonBasics microwave high marks in their video review.
This is one of my favorite smart home devices. I love being able to run the microwave using voice commands.  Here is a short video that I recently published over on my YouTube channel demo-ing how I use it with my Echo Show.
---
No. 1 – Amazon Echo Show 5
The Echo Show includes all of the Alexa features of the Echo Dot, but adds a 5.5-inch HD display. Listen to music, watch TV, view your notes, check your schedule, or control your smart devices. You can also use the device to check the weather and traffic before walking or biking to class. Oh, and it makes for one super cool alarm clock so you won't be late for class.
PCMag recently gave the Echo Show 5 its 'Excellent' rating. You can see their review of the Echo Show 5 here.
📚 Related: Amazon Echo Show 5 vs Echo Show 2nd Gen
---
Related Posts
If you enjoyed this post, you might also like some of my other posts about Amazon Echo devices and Alexa.  Here are a few of the most recent.
---
By the way, if you were able to get some value from this post reviewing the best smart dorm tech for under $100 $50, and $25, would you do me a huge favor and share it via social media? It just takes a few seconds to use the colorful social media buttons along the top and bottom of this page.
Maybe some other students will find it useful too.
It really helps us spread the word about my blog and gives us a little boost in Google too.
Thanks for your support!
---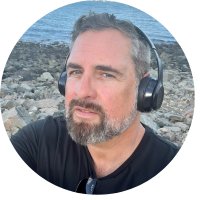 Tim Brennan, a tech blogger and host of the @TecTimmy YouTube channel, writes about smart homes at oneSmartcrib, home theaters at UniversalRemoteReviews, and AI in writing at Writeinteractive. He holds a Journalism degree from Northeastern University and has covered technology for three decades. He lives on the ocean in Nahant, Massachusetts.