Affiliate Disclosure
As an Amazon affiliate, I earn from qualifying purchases.
In this post, I'll present 11 unique and brainy ways you can use Amazon Alexa skills for homeschool with a focus on elementary age students.
Whether you are homeschooling kids by choice or have recently [ahem] been "forced" into doing so, these skills can help.
Here are 11 great Amazon Alexa skills for homeschool that are equally educational and engaging:
You can click on any like above to jump down to that skill or read on for my epic intro as to how Alexa can help.
---
Alexa Skills for Homeschool: Can She Really Help?
I
love my kids. I also love Alexa. Some days it's not necessarily in that order.  LOL.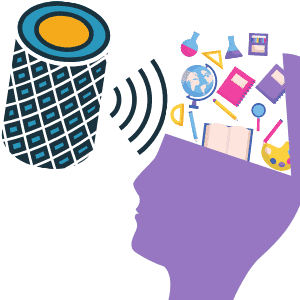 My boys are in college now, but a lot of my close friends still have elementary-aged children.
Like it or not, for better or worse, many families have been thrust headlong into the world of homeschooling for the first time.
Some parents take to it better than others. Others find it downright challenging and even exhausting.
To quote Adam Sandler, "I'm teaching Math to my kids and that can't be good for America." LOL.
This got me thinking about whether and how using Alexa and Echo Show in homeschool could potentially help ease the stress for both kids and parents.
---
Why Alexa Is Ideal for Homeschoolers
Why Alexa?
For starters, she is fun and engaging and can be a real novelty for the kids over more traditional learning.
This is especially true on visual devices like the Echo Show or Facebook Portal Plus with Alexa built-in.
I'm teaching Math to my kids, and that can't be good for America.Adam Sandler (Live on Jimmy Fallon)
I like the idea of including the visual element in learning. It's just more fun. I also think the screen will keep elementary-aged students engaged longer.
With the introduction of the Echo Show 8 and 5 earlier this year, Amazon's screened speakers are now more affordable than ever.
In this post, I hope to address that by providing some truly helpful skills and substantive ideas for homeschooling your elementary-aged students.
[click_to_tweet tweet="Want to know how Amazon Alexa can help you ace homeschooling? Here are 11 helpful ideas. #amazonecho #echoshow #homeschool #homeschooling" quote="Want to know how Amazon Echo can help you with homeschooling? Here are 11 helpful ideas." theme="style4″]
However, nearly all of the Alexa skills for homeschool featured here can be used to some degree regardless of the Echo device you own.
I'll include some cool academic ideas (e.g., language, reading, and math skills), but I also dug deep and found a few fun AND educational Alexa skills for homeschool that I think you (and your little padawans) will love.
How Do You Use Alexa in Homeschool?
Here are the basic steps to enable Alexa in homeschool:
Identify one or more Alexa skills that you would like to try.

Search for the skill using the Alexa app or over at Amazon.com.

Enable the skill.

Follow the instructions Alexa gives you for the skill once enabled.
---
Alexa Skills for Homeschool: Privacy Concerns
Of course, if you embed a smart speaker that includes a camera into your stay-at-home learning curriculum, this opens up questions about privacy.
Is Amazon spying on us?  Can somebody hack into our device and spy on us from the outside? What if my kid decides to order up 72 pizzas using the Grubhub skill.
While any of these scenarios are highly unlikely, I would just caution a little common sense.
Use the Echo Show's camera shutter on the newer generation devices when the camera is not in use, check out these parental controls available on all Echo devices, and you may want to lock down with whom your kids can engage in video chat.
All the Alexa skills for homeschool and ideas I will present here are designed so that they can be done in either a supervised or non-supervised way.
Sure, I encourage you to try any or all of these skills right along with your kiddos.
However, if you are feeling homeschooling burnout, just implement the common-sense privacy measures above. Then, feel free to take that extra-long bubble bath or mow the lawn.
I promise you, your kids will be fine, and they will appreciate the variety and fun these skills can bring to the table.
OK, now let's get into some brainy home-schooling ideas for the Echo Show!
---
#1 – Video Phone a Friend [or Three]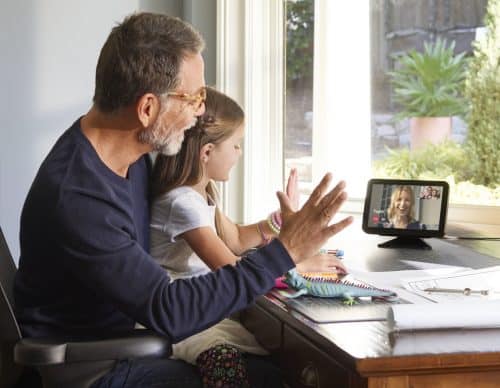 Price: Free (Basic Skype calls and the Skype Alexa Skill)
First on my list of Alexa skills for homeschool is a little something I like to call "phone a friend."
Let's face it. We all have our strengths and weaknesses when it comes to academics. I am strong in English; my sister is in Math; my younger son is an engineer and my older son is an artist.
That's why it can sometimes help to call in an expert to help with homeschooling.
Maybe you have a friend or family member who is a teacher. Or maybe you just happen to know someone who is just a whiz at science and math. Why don't ring them up via a video chat so they can help with virtual tutoring?  This can be a fun experience for the kiddos and it also gives them a little break from mom or dad. All bet your "phone a friend" will be delighted to help.
Skype is the way to go for video calling on the Echo Show since Amazon added support for the technology last year.  You can even make group calls similar to Facetime if you want even more help.
Craig's Tech Talk has an excellent video on how to set up Skype for video calling on the Echo Show.
---
#2 – Crunch Some Numbers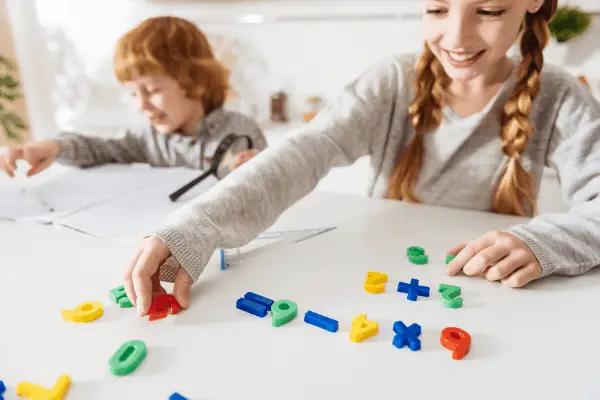 Price: Free
Going beyond the fact that Alexa can tell you the square root of 67, there are a TON of math games and skills for Amazon Alexa and Echo Show.
The best of them all is 1-2-3 Math.  It is the only math skill that I have come across that comes highly recommended by both parents and educators.
On your Echo device, just say "Alexa, Open 1-2-3 Math." You then choose a difficulty level from Easy to Hard so you can keep things challenging as they level up.
As I mentioned earlier, I'm terrible at math, so I think I am going to check this out for myself.
---
#3 – Get a Daily Dose of Dinosaur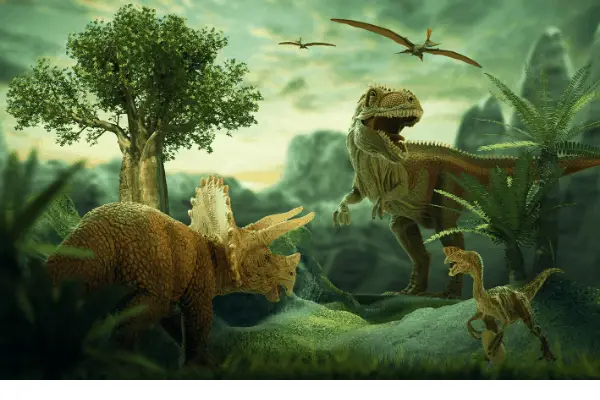 Price: Free
I'm a big dinosaur guy. My favorite? The Pterodactyl—hands down. Flying dinosaurs are cool. Although I never really did get the silent "P."
That's why this is one my personal favorite Alexa skills for homeschool.
When asked, Daily Dinosaur will describe the dinosaur of the day or randomly select a dinosaur from a list of over 1000 species and provide a brief description.
Just say: "Alexa, Open Daily Dinosaur."
---
#4 – Escape the Room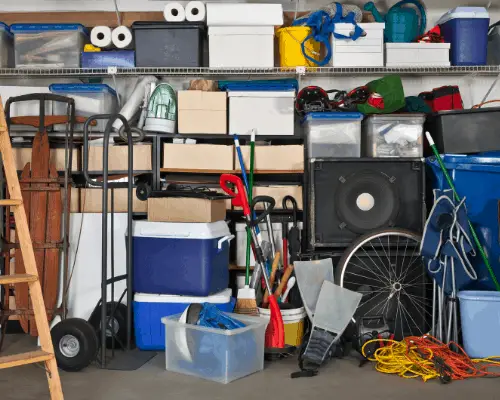 Price: Free, except for a "premium" Spaceship room
Here is a great skill that is truly an exercise in imagination. It can also help youngsters with reading and comprehension.
On the Echo Show all directions are printed on the screen so young readers are able to follow along with the storyline. Here it is:  You are trapped in a room and must pick up items, look around, and solve puzzles to find your way out.  The rooms in order of difficulty are:
Jail Cell – Easiest
Office – Medium
Garage – Hard
Car – Hardest
Spaceship -Premium Room
The game moves pretty quickly. Say "more time" if you need more time on a given task. And "get new hint" to get one free hint per room.
"Alexa, Open Escape the Room."
---
#5 – Learn Classical Music [or Jazz]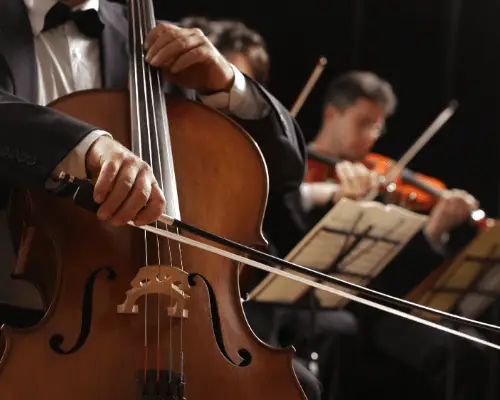 Price: Free
I use Alexa almost constantly for music. It is rare that I don't have multi-room music going when I am working, cooking, eating or relaxing in my crib.
Along with the kids you can ask Alexa to play a sampling of a composer. For example, "Alexa, Play a sample of songs by Beethoven."
The Echo Show is great for this as it will display the name of the song and artist (right now Fur Elise is playing, and I'm feeling like an uncultured swine for not knowing the name of this classical riff up until now.)
Similarly, you can ask Alexa to shuffle songs by Miles Davis. Or Alexa, play Jazz classics. (My Funny Valentine by Miles Davis I do know. Go me.)
Bonus: If you really want to know about a really fun music game you can play, read until the end.
---
#6 – Appreciate the Arts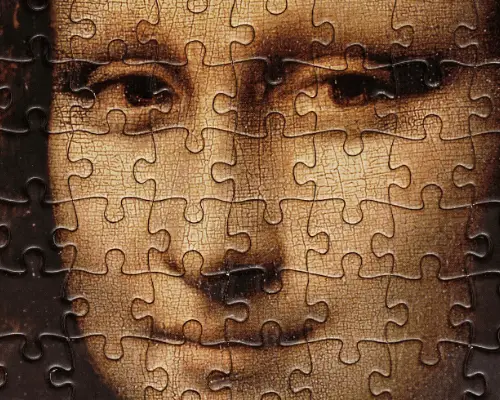 Price: Free
Next of my list of the best Alexa skills for homeschool is a little something called Appreciate the Arts.
The Art Lessons skill can help your homeschoolers learn key art principles, techniques, and practices. The categories are:
Art History
Art Techniques
Art Elements
Random Art Lesson
Choose a category and Alexa will give you a little lesson about that category. When I chose Art History, she gave me a nice little synopsis of the Italian Renaissance. This is a very informative and educational skill for any inspiring artist or art fan!
Just say: "Alexa, Open Art Lessons."
Separately, you can also ask Alexa things like:
"Alexa, who painted Starry Night."
"Alexa show me art by Leonardo Da Vinci"
"Alexa, show me the Mona Lisa."
"Alexa, show me Starry Night."
"Alexa, who was Andy Warhol."
---
#7 – Watch A Documentary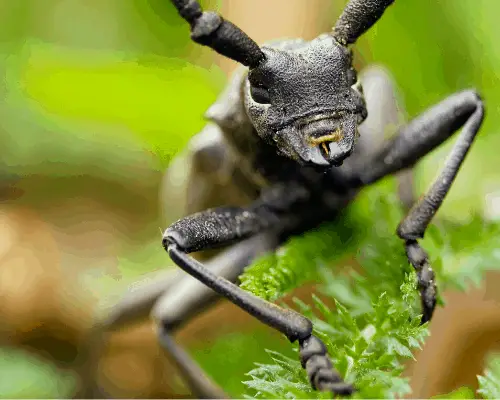 Price:  Free to a few dollars
The Echo Show lets you enjoy various streaming video sources. You can stream video from Amazon Prime, or news from Reuters and NBC, using just voice commands.  I am a big Amazon Prime guy. Chances are if you have Echo Show you already have Prime too. There are some solid educational documentaries out on Prime for kids of all ages: Here are three great ones available to stream on your Echo Show [source Lasso the Moon].
Life in the Undergrowth [Fascinating real-world version of a "A Bugs Life"]
How the States Got Their Shapes
The Life of Birds Complete Series
If you own a non-screened Alexa device, check out my podcast Alexa skills for homeschool recommendations below.
---
#8 – Learn to Speak Spanish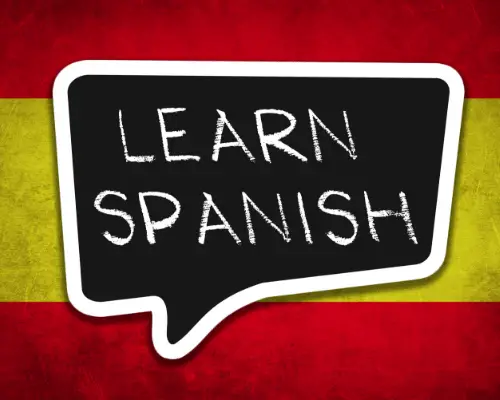 Price: Free with optional paid online services
The next idea on my list of Alexa skills for homeschool will make you say "hurra!"
You can learn many commonly used Spanish phrases by getting a daily dose of Spanish with SpanishPod101.
As someone who took eight years of Spanish in high school and college, this skill definitely gets my seal of approval.
First, Alexa gives you a Spanish word of the day (e.g, "apartmento"), and then she uses it in a few sentences. I think I am going to start using this every day as a refresher for myself!
Just say, "Alexa, Open Learn Spanish."
What a great way to kick off or end each day of homeschooling to mix things up.
---
#9 – Get Schooled by a Podcast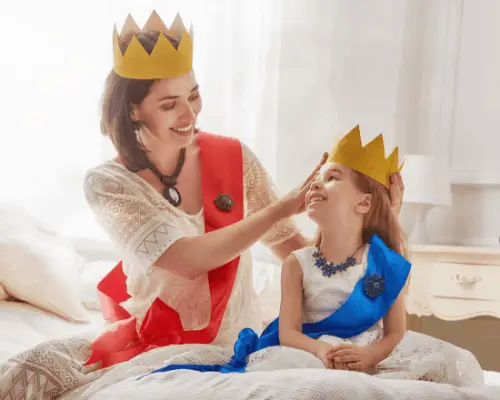 Price: Most are Free
I love listening to Podcasts. While most of the Podcasts I listen to these days center around blogging, there are some great podcasts out there for kids.
Here are four of the best based on ratings and recommendations from parents and teachers:
But Why: A Podcast for Curious Kids – Each episode features questions submitted by kids, usually on a single theme, and with the help of experts, it gives clear, interesting answers.
Smash Boom Best – This fun and kid-friendly "debate" series pits two contestants like "Dragons versus Unicorns" and "Pizza versus Tacos," kids will be hooked, and they won't even notice that they're learning how to defend their ideas along the way. Best for: Big kids
The Two Princess – Two young princes seek to save their kingdoms and in the process face villany, dragons, romance, and a magical forest full of danger. Best for: Tweens
This American Life – Suitable for older kids, this popular NPR radio show is now also the most downloaded podcast in the country. It combines personal stories, journalism, and even stand-up comedy for an enthralling hour of content
---
#10 – Make a Meal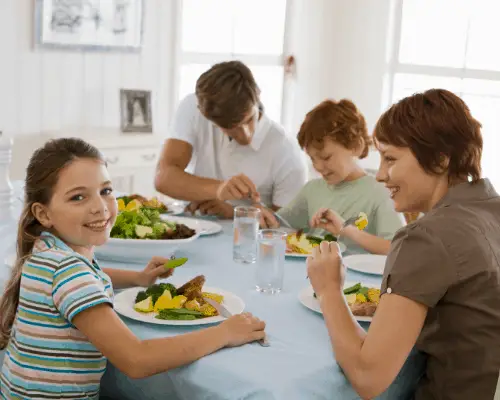 One of the coolest things about the Echo Show is its ability to broadcast step-by-step recipes of pretty much anything you can dream of cooking up.
So why not teach the kids to cook a meal for the teachers (a.k.a., mom and dad) and the rest of the tribe?
There are tons of healthy meal options or maybe you even put them in charge of dessert! I like Alexa's variety of chocolate chunk cookie recipes.
A future chef is born!
---
#11 – Save a Panda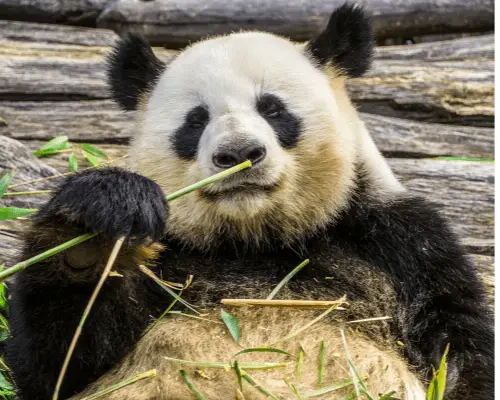 Next up on my list of Alexa skills for homeschool – Save a Panda.
The winner of the Amazon Developers' best kids' skill for the Echo Show and also the "cutest" skill award on my list is Panda Rescue.
Did you know pandas are an endangered species? Well, now you do. This environmentally conscious skill puts children in charge of the development of a panda cub.
The skill is much the same on Echo Show as audio-only devices, but the screen adds pictures of the panda cub at different stages of development. Still, highly educational. Let's all save a panda.
Say: "Alexa, Open Panda Rescue," to give it a try.
Save the pandas!
---
Bonus

: Have a Bit of Fun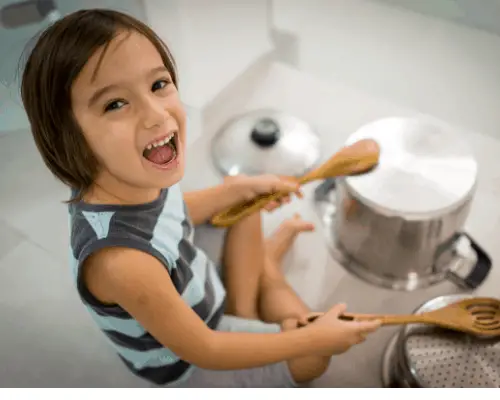 I know, I know. Homeschooling is a serious business.
But hey, why shouldn't there be a little "recess" time at homeschool just like regular school. To that end, here are some great fun visual games for the Echo Show:
Song Quiz – Next to Jeopardy, this probably the most well-done game in all of Alexa-dom. Choose your decade, and then Alexa will actually play short clips of songs from that time period. You guess the title and artist and compete with players from around the world to rack up points. My favorite music decade: 80s trivia. I've won my last 21 games straight! "Alexa, Open Song Quiz."
Logo Quiz – Echo Show displays a logo. You guess the company. Lots of fun for the whole family. "Alexa, Open Logo Quiz."
Connect 4 – Just like the popular "board" games you played when you were a kid. This is the Echo Show-ified version. Warning: this can be highly addictive, especially for the "kids." You may want to reserve your time for after they go to bed. "Alexa, Open Connect 4." Pro Tip: If you have the Echo Show 2nd Generation, choose Device Other, NOT Echo Show.
---
Alexa Skills For Homeschool: Sound Off
So what do you think about my picks for Alexa skills for homeschool?
While I really like the visual component you get wi the Echo Show, most of these skills will work on your other Alexa devices too.
Do you think you will try to Save a Panda?  How about "Phone a Friend" over Skype?
Are there other great educational skills that you have found for the Echo Show?
Please leave me a comment below and let me know. I will publish your comments for other parents to enjoy.
I hope to hear from you.
---
You Might Also Like
If you enjoyed my list of Alexa skills for homeschool, check out some of these other posts about Alexa:
Yay, Alexa! 9 Best Amazon Device Gifts for Kids [Ages 3 & Up]
How to Connect Amazon Alexa to College Dorm Wi-Fi
5 Ways You Can Dramatically Improve Alexa Sound Quality
Alexa Summer Skills: 9 Chill Skills for Playlists, Beach, Grill, Pool and More
Alexa Halloween Skills: 17 Spooky New Things to Ask in 2020
---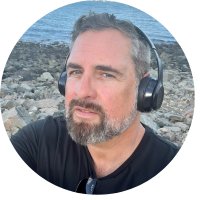 Tim Brennan, a tech blogger and host of the @TecTimmy YouTube channel, writes about smart homes at oneSmartcrib, home theaters at UniversalRemoteReviews, and AI in writing at Writeinteractive. He holds a Journalism degree from Northeastern University and has covered technology for three decades. He lives on the ocean in Nahant, Massachusetts.