Affiliate Disclosure
As an Amazon affiliate, I earn from qualifying purchases.
In this article, I am going "all in" to bring you the best universal remotes for Firestick.
A few of you have written to me to say that some of the other info out there about these remotes is, ahem, a bit lacking (if not downright inaccurate). And we can't have that.
The best universal remotes for Firestick are:
---
This Stick is On Fire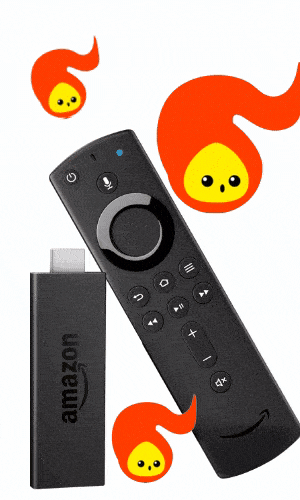 A
recent Grand View Research report reveals that the
smart stick market,
exceeding $13.8 billion, is projected to grow at an 8.2% compound annual rate through 2025.
Yes, you read that right: 13.8 billion. Wow, that is some BIG coin for such a little stick. LOL.
Amazon's Firestick is a major player, with their Fire TV platform reaching over 40 million users early this year. Amazon likely dominates the market, with Firestick being a top seller across their product catalog. 
So, it is likely that Amazon already dominates this market big time. Firestick leads in the electronics category at Amazon.com and is a top seller across Amazon's entire product catalog.
As a Firestick owner, you're likely familiar with its benefits. This article focuses on compatible universal remotes, including budget options and a premium pick.
But first, I'll lay out my top three picks on a table so you can compare them easily.
Let's get you one of the best universal remotes for Firestick.
📚 Related: 5 Best Soundbars that Work With Alexa
---
Best Universal Remotes for Firestick: My Top 3 Picks
The following table summarizes my top three pics for the best universal remotes for Firestick:
Editor's Choice
Best Alexa Control
Budget Sofabaton
Device Control
Fire TV, and TV and Soundbar
Voice Assistant Support
Alexa and Google Assistant
Alexa and Google Assistant
One Button Activities Launch Multiple Devices
Editor's Choice
Voice Assistant Support
Alexa and Google Assistant
One Button Activities Launch Multiple Devices
Best Alexa Control
Device Control
Fire TV, and TV and Soundbar
One Button Activities Launch Multiple Devices
Budget Sofabaton
Voice Assistant Support
Alexa and Google Assistant
One Button Activities Launch Multiple Devices
Last update on 11/24/2023 / Affiliate links / Images from Amazon Product Advertising API
---
#1 – Editor's Choice: Sofabaton X1
I've been using the Sofabaton X1 Universal Remote for a while now, and it's become my go-to for controlling my smart TV and Amazon Firestick. With this remote, I can easily switch between different devices, making my streaming experience much more enjoyable.
The shortcut buttons on the Sofabaton X1 have been a game-changer, allowing me to access my favorite streaming services quickly. However, setting up the remote took longer than expected, as I had to use the smartphone app for customization and setup.
Despite the setup time, the Sofabaton X1 has proven to be a reliable and versatile universal remote control. It supports IR devices and is compatible with various devices, making it a great addition to my home entertainment system.
Pros
Compatible with various devices
Shortcut buttons for quick access
Supports IR devices
Customizable with smartphone app
Easy to use once set up
Cons
Time-consuming setup process
Limited voice control capabilities
Not compatible with some Bluetooth devices
---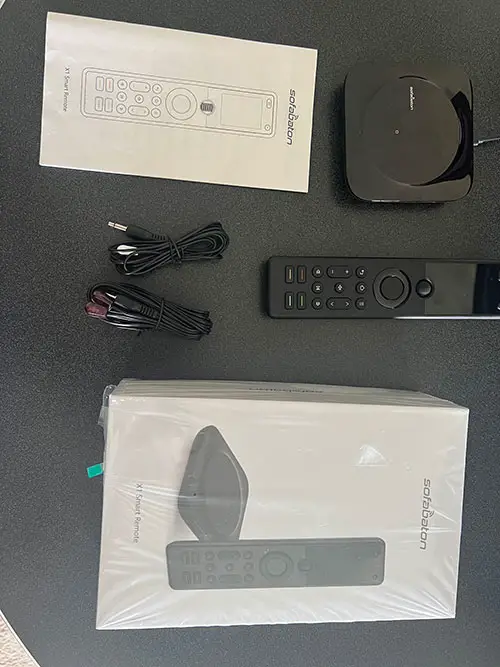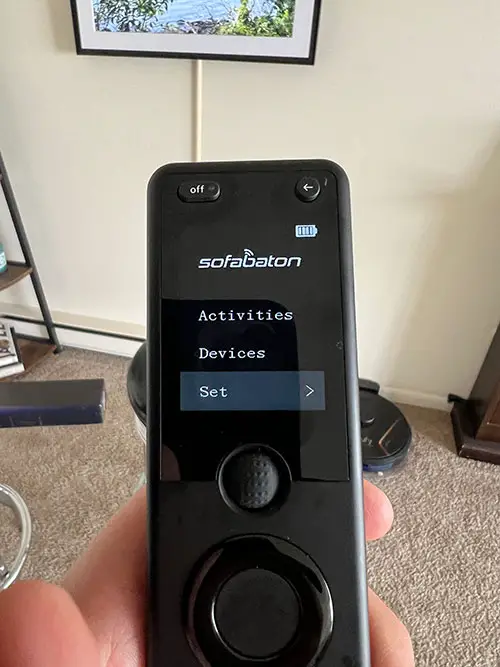 Video Review
Video Credit:
Tec Timmy
---
#2 – Best Alexa: Voice Remote Pro
Alexa, what are the best universal remotes for Firestick?
The Alexa Voice Remote Pro has been a fantastic upgrade to my Fire TV device setup. It's compatible with various devices, including my Apple TV and Fire TV Cube. I've found that the voice commands make navigating through content a breeze.
One of the standout features of the Alexa Voice Remote Pro is the built-in remote finder, making it easy to locate the remote when misplaced. The backlit buttons and two customizable buttons for my favorite devices add extra convenience, while the headphone button allows for easy Bluetooth pairing.
While the Alexa Voice Remote Pro offers many great features, it is worth noting that the remote is more expensive than other options on the market and may not be compatible with older Fire TV devices. However, the added convenience and ease of use make it a worthwhile investment.
📚 Related: Best Universal Remote Apps for iPhone
Pros
Compatible with Fire TV devices
Built-in remote finder
Backlit buttons & customizable buttons
Easy Bluetooth headphone pairing
Voice commands for easy navigation
Cons
Higher price point
Not compatible with older Fire TV devices
---
---
#3 – Sofabaton Alternative: U2
Next on my list of best universal remotes for Firestick is the Sofabaton U2. The U2 remote has been a reliable and versatile addition to my collection of universal remotes. I've found it compatible with not only my Amazon Firestick but also with my Roku and Android devices. The programmable buttons make it easy to customize the remote to suit my preferences.
The U2 remote control outperforms the U1 with its refined design, larger buttons, satisfying click, and user-friendly, removable battery cover. Enhanced infrared range and off-axis functionality, combined with overall improvements in usability, aesthetics, and performance, make the U2 remote an undeniably superior choice over its predecessor.
However, the Sofabaton U2 lacks some of the advanced features found in other remotes, such as voice control and smart home integration. Despite these shortcomings, it remains a solid option for those seeking a straightforward universal remote control.
Pros
Compatible with multiple devices
Programmable buttons
Improved design & larger buttons
Enhanced infrared range & off-axis functionality
User-friendly removable battery cover
Cons
Lacks voice control features
No smart home integration
---
Video Review
Video Credit:
Kpaceguy
---
#4 – Best App: Broadlink RM4 Pro
The Broadlink RM4 Pro is an affordable solution to make your home smarter, allowing you to control various remote-controlled devices through your phone app or with Alexa or Google Assistant. With an IR and RF blaster, the RM4 Pro connects to your Wi-Fi network and enables you to control devices such as TVs, fans, motorized curtains, humidifiers, cameras, light switches, and more.
Despite its low cost, the RM4 Pro does have some limitations. Setting up the device might take some time, requiring a line of sight to the devices it controls. Moreover, it's not readily compatible with Apple HomeKit. However, the RM4 Pro does support a temperature and humidity sensor (sold separately), which allows you to create automation based on environmental conditions. Overall, the Broadlink RM4 Pro is excellent value, especially for those looking to automate their homes on a budget.
Pros
Affordable home automation
Controls a wide variety of devices
Voice control with Alexa and Google Assistant
Optional temperature and humidity sensor add-on
Cons
Takes time to set up
Not readily compatible with Apple HomeKit
Needs to be in line of sight of devices
---
---
#5 – Best Keyboard: WeChip W2 Pro
OK, while this remote requires a hack with Firestick, I just had to include it here. Let me start off with the hack. It requires an on-the-go (OTG) adapter cable to use it with Firestick. This is because you need to plug in a USB dongle to use the remote. You can pick up both the remote and the adapter over at Amazon for a fraction of the cost of the Sofabaton remotes here.
There are two very cool things about this remote. The first is that it has simple-but-standard remote controls on one side, and on the other is a full-fledged Qwerty keyboard. This can be useful not just for searching for content on your Firestick but also for navigating YouTube and other content.  The second cool thing is that it functions as an "air remote." This means that you wave it around in the air like a wand, and it does stuff. Very Harry Potter.
Pros
Remote, air remote, and keyboard in one
Long battery life, lasts weeks after a single recharge
Budget friendly
Great for elderly and kids
Anti-lost function triggers alarm when button is pressed on dongle
Cons
Not compatible with all Smart TV
Won't integrate with Alexa or Google
Buttons are not backlit
Voice remote is inconsistent
Requires USB port (for Firestick this means you'll need an OTG cable)
A few people reported issues with unresponsive volume control when used with Firestick
No home button
---
Video Review
Check out this video from Free Tech if you can handle a very bad joke and few cuss words.
---
#6 – Mini Keyboard: Fosmon Mini
While this isn't a universal remote per se, it is a great little keyboard that will let you navigate around Firestick like a champ.
So, if you want a pure-play keyboard to navigate your Firestick, the Fosmon is a great and super affordable way to go. At least one YouTuber I know (AtReef) has called this product "life-changing." I agree. I now have two remotes on my coffee table. This remote keyboard and the Sofabaton X1.  I used to have seven remotes to control my home theater setup.
I use my Fosmon Mini mostly for YouTube, but it also works great for searches on other streaming services, including Firestick.
Pros
Fully functional mini keyboard and trackpad
Feels solid in hand
Great for a home theater PC
Can connect up to your PC as well as Firestick
Can navigate Firestick using trackpad and arrow keys
---
Video Review
Checkout this helpful demo video from my man Lew over at Unbox Therapy.
---
#7 – Alexa Remote Add-on: Sideclick
Last but not least on my list of best universal remotes for Firestick is this innovative clip-on remote.
If you want to extend your existing Fire TV remote with some extra functionality, then the Sideclick Universal Remote attachment is worth a look. Setup is easy if you have the original remotes you want to replace. If not, don't buy this; there is no way to set it up without the existing remote. The main thing this does is let you control a couple of other devices, all from the same place.
If you are constantly fumbling around primarily with your TV remote, Firestick remote, and soundbar remote, this may be a good fit.
Pros
Inexpensive snap-in for existing Fire remotes
Extends functionality
Can control most TVs, Fire TV, soundbar, and Blu-ray from a single remote
Learns from an existing remote
Customizable buttons for your devices
Cons
Requires original remote(s) for setup
Requires separate batteries
No support for activities
No keyboard
Few customers have complained about clip breaking after limited use
No model for left-handed people; the company recommends installing it upside down
---
Video Review
Here is a nice unboxing of the Sideclick remote from Neville's Tech:
---
Best Universal Remotes for Firestick: Your Turn
So what do you think about my picks for the best universal remotes for Firestick?
Do you plan to pick up one of these remotes to pair it with your Firestick?
What are your thoughts on the price points of the Sofabaton remotes?  You can use them to control much more than Firestick. Is a built-in keyboard a consideration for you?
Or maybe you want to replace your Firestick remote with the improved Alexa Voice Remote Pro remote?
Please leave me a comment below and let me know. I would love to hear from you.
 📚 Up Next: 5 Best Remotes that Work with Alexa
---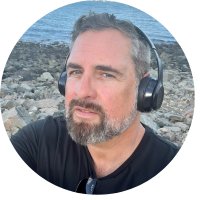 Tim Brennan, a tech blogger and host of the @TecTimmy YouTube channel, writes about smart homes at oneSmartcrib, home theaters at UniversalRemoteReviews, and AI in writing at Writeinteractive. He holds a Journalism degree from Northeastern University and has covered technology for three decades. He lives on the ocean in Nahant, Massachusetts.