Affiliate Disclosure
As an Amazon affiliate, I earn from qualifying purchases.
In this post, I explore how to change Alexa's name, voice, and language. Sadly you can't replace Alexa's voice with Samuel Jackson, Jarvis, Lord Vader, Cardi B, Morgan Freeman, or Snoop Dogg [yet].
Update! However, Amazon announced last week that you WILL be able to replace Alexa's voice for many common phrases with Samuel L. Jackson's voice. The feature is available now. The popular actor of blockbuster films like Pulp Fiction and Star Wars will be first among a list of stars to voice speech for Amazon Alexa. The company also plans to roll out additional celebrity voices as well next year.
Here's a clip of some of Sam's finest work from Pulp Fiction. [Note: Video contains some of Jackson's trademark profanity, so may not be suitable for younger viewers.] Amazon is going to provide the option to enable Jackson's voice with or without profanity, which is interesting. Yikes!
While this feels a bit gimmicky, it will be featured on more than just Echo home devices. It will also be built into Amazon's new wearable line of earbuds, eyeglasses and a ring. So you get the celebrity on all your devices or a little under a buck.
Alexa's own voice is also getting an upgrade. Amazon says its engineers have been hard at work to make her sound more natural. In Amazon's own words, the company says the new AI model will be more "emotive and expressive." Look for this free upgrade to Alexa's voice later this year.
Additionally, Amazon also announced a new multi-lingual mode, which is great news for millions of households where more than one language is spoken. For example, in a home in the U.S. where family members speak both Spanish and English, you can ask Alexa questions in either language and she will answer back in that language.
---
How To Change Alexa's Voice to Samuel L. Jackson
Well, the wait is over.
You can now get the infamous Samuel L Jackon on your Alexa devices.
And, I use the word infamous fondly, although I prefer Sam's Mace Windu over Jules Winnfield.
But hey, that's just me.
So you want Alexa to talk like Sam?  Well, you should know upfront that it will cost you, 4.99 cents plus tax to be exact.
Here's how you do it.
Say:
"Alexa, Introduce me to Samuel L. Jackson."
She and Sam when then run through a little skit, tell you the price, and ask you to confirm that you want to buy it. Say "Yes" and it is enabled on that device. To enable it on other devices you may own, say:
"Alexa, enable Samuel L. Jackson on this device." 

Here's what this looks like on my Echo Studio (video from my smart home YouTube channel – please subscribe!) :

Note: Because I already heard the skit earlier (the first time I ran it I said no to buying), Alexa and Sam skip that in the video above.
📚 Related: What Languages Does Alexa Speak?
---
What About Snoop, Cardi B., Morgan Freeman, and Jarvis?
Well, wizzle my nizzle!
A question I often get asked and see a lot out in the forums like Reddit, Quora, and Amazon's Developer Network, is— Is it possible to change Alexa's voice to sound like Darth Vader, JARVIS from the Avengers, female rapper Cardi B, Morgan Freeman, or even Snoop D-O-Double-Gizzle?
The inspiration to replace Alexa's voice with a celeb was no doubt fueled by this 2018 commercial series where Alexa "loses her voice:"
As things stand today, the simple answer to this question is you can't really swap out Alexa's voice with your favorite celeb. However, what you can do is change Alexa's name, her language (German, Spanish, French, Italian, Chinese and Japanese), and even the dialect she uses to match your favorite English-speaking country of origin. 
In this post, I'll show you how. I'll also introduce you to some Alexa skills that features the celebrities mentioned above.
So, roll out the red carpet, and let's dive in.
---
3 Ways You Can Change Alexa's Name, Voice and Language
So no, you can't replace Alexa's voice entirely with a celebrity voice as of yet.
While Amazon is working giving developers the ability to add new voices to Alexa skills using Amazon Poly, the technology just isn't there yet. Technically speaking according to Amazon's Developer Forums, you would literally need to record every possible response in order to do so. As one developer put it, "that would be quite time-consuming." LOL. Ya, think?
That said, there are some ways you can change Alexa's voice and there are some cool celebrity skills that you can play with to have Alexa emulate, quote, or even talk like your favorite celebs, including a few of the above.
To summarize:
You cannot:
Replace Alexa's voice with a celebrity's voice as of today
You can:
Change Alexa's voice to a different supported language
Change Alexa's voice to a different Engish-speaking accent
Leverage special 3rd-party skills like "Talk Like Snoop" to have Alexa emulate some of your favorite celebs
---
Changing Alexa's Name [Wake Word]
If Alexa is becoming a little hard to roll off the tongue—or you are sick of getting false positives from the TV or general conversations—it may very well be time to change Alexa's wake word.  The wake word is the word that you use to preface your Alexa commands. By default, the word is "Alexa," but you can also change it to a different word.
Your options are limited, but you can change the wake word from Alexa to:
Sorry no Jarvis or Snoop just yet, but "Computer" IS very Star Trek.
To Change Alexa's Name/Wake Word
In the app menu, select Settings > Device Settings.
Choose the device for which you want to change the wake word.
Scroll down, and tap Wake Word.
Choose Alexa, Amazon, Echo, or Computer, then tap OK.

After the orange light stops flashing, the name you use to wake Alexa can be changed.
---
Changing Alexa's Language
While Alexa was designed to support the best possible experience for native English speakers, you can also change her voice to speak in any of the following of Alexa's languages and dialects:
The steps are essentially the same as for the procedure below on how to change Alexa's voice or accent.
wikiHow also has a great illustrated guide on how to change Alexa's language so I won't repeat the steps here. You can check out wikiHow's step-by-step guide right here.
---
Changing Alexa's Voice or Accent
One thing that seems to bum out Alexa fans the most is that you can't change Alexa's voice to a male voice.  I happen to like Alexa's voice just the way it is, but then again, I have had a bit of a crush on her for a while.  You CAN change Alexa's accent though if you want to switch up her tones and intonations.  She can have a British accent, you can even have Alexa speak English in an Indian accent, and several others.
The Ambient put together this list of what all of Alexa's accents sound like. Check it out – especially before you switch — pretty cool.
A word of caution, however. After testing this for a few days I have noticed that with certain phrases she has a harder time understanding me depending on the accent that I use.  This makes sense actually as she is probably configured to use those accents with customers that have those dialects.
The good news is you can always change it back if you don't like it.
To Change Alexa's Voice or Accent
Launch the Amazon Alexa app.
Click on the Hamburger icon in the top left.
Tap Settings > Device Settings.
Choose the device you want to change.
On the Device Settings screen for the device, tap Language.
Tap the Accent you want.

Tap OK at the Warning screen.
It may take a few minutes for the update to take effect. You can still talk with Alexa in your current accent while this is happening.
---
Enabling Voice Skills for Your Favorite Celebrities
Darth Vader
While you can't have Alexa replace her voice with your favorite Darth Vader's voice you can enable a few skills that let you play with your favorite Anakin Skywalker's alter ego.
For example, in Tell Lord Vader, you can have a mock conversation with Lord Vader by telling Darth some quotes from the Empire Strikes Back.  Alexa will then respond with some of your favorite quotes from the movie.
OK, so I admit this is a little lame, but if you are as obsessed with Star Wars as much as I am, this is at least one way to bring your love the movies to Alexa.
Enable the Tell Lord Vader skill.
Example: Alexa, Tell Lord Vader that I will never join him.
Jarvis
I find it interesting how many people want to change Alexa's voice to sound like Jarvis, Iron Man's computer from the Avengers.  I mean, Avenger-wise, why not go for the strongest Avenger (Thor) or maybe even the Hulk.
But hey, whatever tickles your fancy.  Unfortunately, though, there is no way to replace Alexa's voice with a Jarvis-sounding AI, yet.
You CAN have Alexa repeat up to nine different Jarvis quotes [in her own voice], however, from the Avenger movies.
To do this, say:
Enable the Jarvis Quotes skill.
"Alexa, open Jarvis quotes."
Morgan Freeman
The confusion around whether you can change Alexa's voice to Morgan Freeman was no doubt spawned from Freeman's voice being made available to users of the popular navigation app Waze.
I actually have my Waze app configured to use Cookie Monster's voice right now. LOL.
While you can't get Morgan's voice to replace Alexa's on the device, you can get some facts about Morgan Freeman using the Morgan Freeman Facts skill.
"Alexa, Enable  Morgan Freeman Facts."
"Alexa, tell morgan freeman facts to give me a fact.
If you are die-hard Freeman man, you may find some of these facts about his life and career interesting.
Snoop Dogg
Like the other celebrities here, you can't swap out Alexa voice for Snoop's.  BUT you can get Alexa to talk like Snoop.
This is probably the coolest of the celebrity skills apps here. From Amazon's skill page:
"Lead your response to snoop with the word "Say" or "Translate" followed by a phrase of your choosing and listen in awe as more izzles get dropped than you can hizzle."
Enable the Talk Like Snoop skill.
Alexa, open talk like snoop"
Follow the instructions Alexa gives you.
Cardi B
NOTE:  This skill is a bit rated R, so be warned if you are offended by Cardi's crass-cussing style.
Enable the Okurr with Cardi B skill.
On Amazon.com, under Manage this Skill, click the Manage in Flash Briefing button.
You can choose to add Cardi's updates to your Flash briefing OR toggle all settings off accept for the Cardi Feed.
Ask "Alexa, What's my Flash briefing."
---
More Helpful Alexa Guides
---
So Do You Want To Change Alexa's Voice To Samuel L. Jackson?
So, what do you think about this article on how to change Alexa's, name, voice, and language?
Do you think you will change her voice to Samuel L. Jackson now that it is available?
Do you plan to change her wake word?  How about her language or accent?
Have you explored any of Alexa's celebrity skills?
Please leave me a quick comment below and let me know.  I will publish and reply to every comment I receive.
I would love to hear from you.
---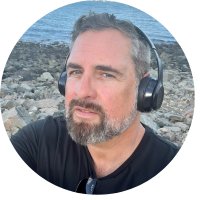 Tim Brennan, a tech blogger and host of the @TecTimmy YouTube channel, writes about smart homes at oneSmartcrib, home theaters at UniversalRemoteReviews, and AI in writing at Writeinteractive. He holds a Journalism degree from Northeastern University and has covered technology for three decades. He lives on the ocean in Nahant, Massachusetts.