As an Amazon affiliate, I earn from qualifying purchases. Learn more
Summary: This article explores some key differences between Amazon's popular Fire TV Cube vs Stick vs Recast.
---
Fire TV is Hot & Getting Hotter
A
ccording to Neilson, 80% of U.S. households have broadband internet, and the popularity of TV-connected devices such as Roku (box and stick), Amazon Fire TV, Apple TV and Google Chromecast, as well as game consoles, is growing. [Source:
TV Connected Devices Pave the Way for New Ways to Watch Content
Neilson.com
]
And according to a recent article over at Android Police, Amazon is Kicking Everyone's Butt in the Streaming Wars.
If the number of Amazon Fire TV and Echo units sold during the past few years is any indication, Amazon is entering our living rooms in a big way.
Fire TV had several innovative new product introductions over the past few years that:
Give you access to more content
Let you control your TV with your voice using Alexa
Let you record your favorite shows from anywhere on the planet
📚 Related: Best Smart TVs with Alexa Built-in
---
Quick Comparison Table
Here's a quick comparison table with a quick description of each product along with the latest pricing at Amazon. We'll break down the differences between Fire TV Cube vs Stick vs Recast in more detail below.
Image
Title
Prime
Buy

Top

Top

Top

Fire TV Cube, Hands-free streaming device with Alexa, 4K Ultra HD, includes latest Alexa Voice Remote

Prime

Eligible

Shop Now

Top

Top

Top

Fire TV Recast, over-the-air DVR, 500 GB, 75 hours, DVR for cord cutters

Prime

Eligible

Shop Now

Top

Top

Fire TV Stick 4K streaming device with latest Alexa Voice Remote (includes TV controls), Dolby Vision

Prime

Eligible

Shop Now
---
The Best of Amazon Fire TV
Plain and simple, Amazon Fire TV will a "sure-Fire" favorite for any one on your gift list.
Amazon promoted several Fire TV holiday deals over Black Friday, Cyber Monday and through the holidays this year. These included Fire TV stick deals, Fire TV Cube deals, plus deals on Recast, Gaming, Tablets, Smart TVs and more. Interesting, many of the deal prices are still around after the holidays. Below are some of our favorite Fire TV products.
---
Fire TV Cube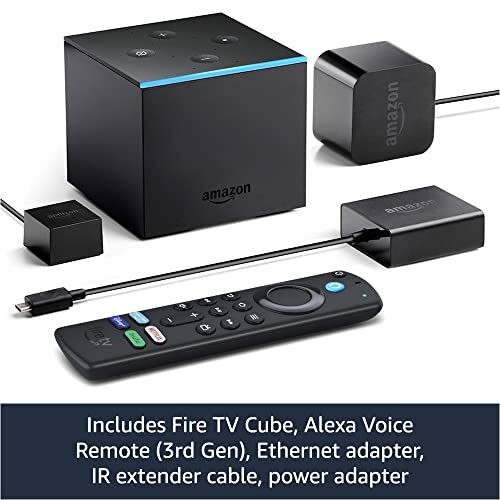 I love the Fire TV Cube as a smart remote. Why? It does one thing and does it seamlessly well. That is, it lets you interact with your TV using your voice.
You can use it to ask Alexa to turn on your TV, turn of the volume, tune to your favorite station or program, or ask to find your favorite genre of movie. While you can do all of this using an all-in-one remote like Logitech's Harmony Elite or Ultimate One with Alexa integration, this product makes it seamless.  Oh, and it's less expensive too.
📚 Related: 7 Best Universal Remotes for Firestick
---
Fire TV Recast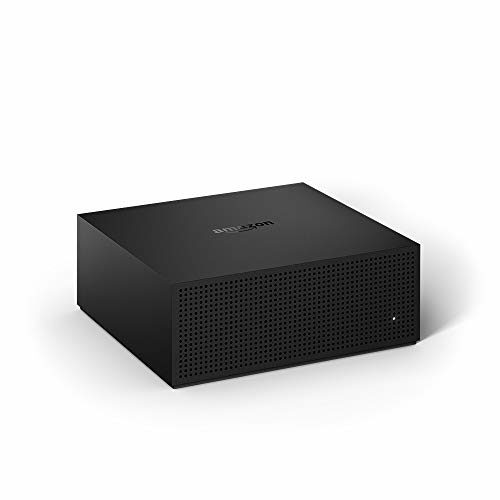 The 2nd of my favorite Amazon Fire TV products is Fire TV Recast. Recast lets you watch and record over-the-air TV at home, whether you are at home or on the go.  This would make a perfect gift for anyone who loves TV and doesn't want to subscribe to cable's pricey DVR plans.  Plus, it works with Alexa too.
---
Fire TV Stick Max with Alexa Voice Remote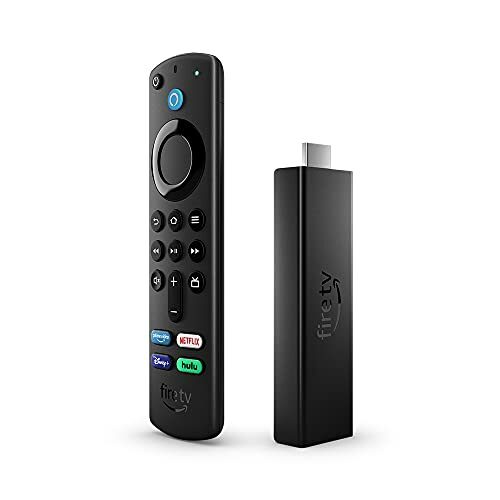 This is one of the most cost-effective ways to get into the 4K streaming media game.  The 4K Fire TV streaming media stick not only gets you Netflix and YouTube on your TV, but you can also choose from 500,000 movies and TV episodes.
Watch favorites from Netflix, Prime Video, Hulu, STARZ, SHOWTIME, CBS All Access, and many others. You just pop the stick into an open USB port on your tube.
---
Fire TV Cube vs Stick vs Recast: What Do You Think?
What do you think about giving the gift of Fire TV?
I would love to know what you think. Please leave us a comment below and let us know.
Also, if you found this article useful, would you mind liking and sharing using our social media links at the top of the page?
Thanks for your support!
---
You Might Also Like
If you liked this article, you might also like some of our other Cyber Monday articles.
About the Author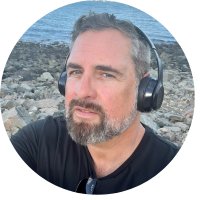 Tim Brennan is a technology blogger and host of the @TecTimmy YouTube channel. He shares insights about smart home tech at oneSmartcrib, home theater systems at UniversalRemoteReviews, and the future of AI in writing at Writeinteractive. A graduate of the Northeastern University School of Journalism, he has written about technology for 30 years. He lives on the ocean in scenic Nahant, Massachusetts.