We're an affiliate. oneSmartcrib is reader-supported. If you buy using our links, we may earn a commission. Thanks for the support🙏! Learn more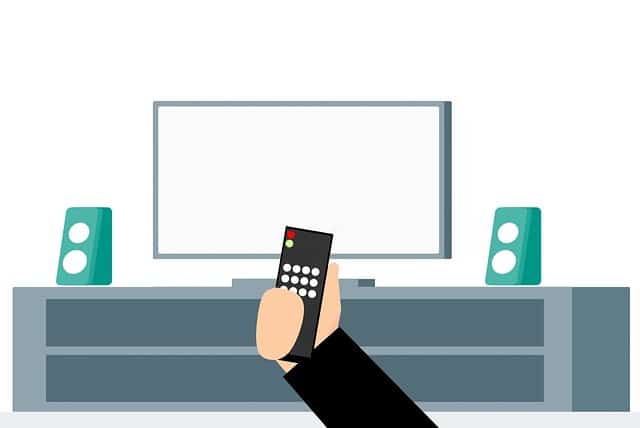 This article examines the pros and cons of the Logitech Harmony Elite Vs Ultimate One smart home remote controls.
Or is it Ultimate One vs Elite? Hmm…the plot thickens!
Our goal is to help you choose the best Logitech Harmony advanced universal remote control that is right for your needs and budget.
Which of these top-two Logitech high-end remotes should you choose to control your smart home devices? Do Harmony Elite's extra features justify the additional expense?
Let's investigate.
What Is a Smart Home Remote?
M
arket research firm
Statistica
forecasts that the
control and connectivity category of smart home tech will nearly double by 2022
in the U.S alone (from about $4 million today to $7 million).
The trend is clear. Our smart home tech is getting more sophisticated and consumers want ways to make controlling and connecting devices easier. A universal smart home remote can help, and they are becoming more pervasive. If you don't already own one, you will.
Why?
You only have to look as far as your home entertainment center. Right now, you're probably using a separate remote to control your TV, cable, soundbar, Roku or Apple TV player, A/V receiver and so on.  This can be frustrating. A smart remote will let you combine all of those into one.
Plus, as you add more and smart home technology, you'll want the same remote to control your other devices too. This includes devices like:
Smart lights
Smart locks
Home security cameras
Smart outlets and plugs
Smart appliances
Smart thermostats [for both heating and cooling systems]
Smart blinds
Amazon Alexa and Google Assistant
Gaming consoles like Xbox and Playstation
IR devices like remote control fans, fireplaces, air purifiers, etc.
The good news is that the technology for universal remotes keeps getting better.
And when it comes to universal remotes, there is one company who has dominated the market space: Logitech.
Newcomers. such as Neeo (now Control4), Caavo, and Sevenhugs have been gaining market share lately. However, Logitech and its Harmony line continue to be the dominant force in this space.
Harmony Elite vs Ultimate: Dare to Compare
Logitech Harmony Elite vs Ultimate One: Head-to-Head

Overview
While the Harmony Ultimate [also called Ultimate One] is very similar to the Harmony Elite, the Elite does have some extra features that may be important to the discerning smart home pioneer.
Ultimate is the predecessor to the Elite. In the newer Elite model, Logitech addressed usability and functionality concerns expressed by customers. So, right there that tells you that the Elite is a better product. Moreover, the Ultimate has been "discontinued by the manufacturer," so future support may not be as good.
Still, the Ultimate comes at a lower price.
They both allow you to control up to 15 devices and both support infrared, Bluetooth, and radio frequency. As of this writing, you can control up to 270,000 devices with both remotes. Wow.
Additionally, they are both now certified for Amazon Alexa.
They both also allow you to control devices behind cabinets and walls. Editor's Note: This is true of newer models of Ultimate only that includes the Harmony Hub.
---
Quick Comparison Chart
Click here to access a Logitech Harmony Comparison Chart [PDF] comparing the Elite vs the Ultimate alongside other Logitech Harmony remotes. This links over to my companion blog over at UniversalRemoteReviews.com.  There you can also find a ton more reviews about Harmony and other remotes.
---
The Main Difference is in the Design
The biggest difference between the Harmony Elite vs Ultimate One is the design. They both have an intuitive color touchscreen. But, the Elite's is nicer.  Ultimate users complain that the display quality isn't as nice as what you find on your smartphone.
Additionally, users complain about the placement of the buttons on the top and bottom of the Ultimate remote. The complaint is that the remote requires too much back and forth navigation from top to bottom.
Consequently, Logitech has addressed these problems in the newer Elite model, which has the buttons below a more modernized touch screen and additional physical buttons for smart home control.
To see the Elite in action, check out this super-helpful video review from TeQreation. Nice job on the special effects, man!
Note: Pricing has actually come way down from the quote in the video. I'll add a link later in this post so you can check the latest price on Amazon.
As TeQreation points out, the Elite also provides some additional physical buttons for smart home devices (a fan favorite). These physical buttons can be completing customized to assign the activities you want. The Ultimate One does not have these buttons; instead, its devices are controlled using the touchscreen.
Elite can be set up using a PC/Mac/iOS/Android, yet the legacy Ultimate One only supports set up via PC/Mac.
---
Logitech Harmony Elite vs Ultimate: My Pick = Elite
The Logitech Harmony Elite and Ultimate have both now been certified for use with Alexa on most Echo devices. But the Elite's better design puts the single best remote for entertainment and smart home voice control at your fingertips.
In fact, I think that the Harmony Elite and Echo go together like peanut butter and jelly, wine and cheese, R2-D2 and C3PO….
Why?
Once paired with the Elite and Harmony Smart Hub, you can now ask Alexa on your Echo, Echo Dot, or Echo Show to do things like:
Turn on the TV
Change the channel
Adjust the volume
In addition to excellent control over home entertainment, this remote lets you set up multi-device configurations for movies or moods to set custom "living experiences."
Two cool examples:
You can program your smart TV, lighting, locks, and thermostat to work with themes like "Welcome Home" and "Good Night." [TV powers down, doors lock, lights dim, and thermostat lowers automatically when you say or choose "Good Night."]
You could also have a "Movie Mode" that automatically dims your lights, changes color of your smart bulbs, fires up your  TV to Netflix, and turns on your A/V receiver and Dolby surround setup, etc.
Pretty sweet.
While both the Elite and Ultimate can be configured to execute both examples, the Elite's screen and improved ergonomic design make the experience more user-friendly.
Logitech Harmony Elite Remote Control, Hub and App, works with Alexa Price: With its sleek and sophisticated design, beautiful full color touch screen, and physical buttons for common functions, the Elite is the 'ultimate' remote. Disclosure: As an Amazon affiliate, we may earn a commission if you make a purchase from Amazon after linking from our site. Last Updated: 03/26/2020
Be an Elitist
A Future-Forward Remote
The Elite remote provides a sleek, smart way to control up to 15 of your favorite smart home devices. Setup takes a bit of work collecting and inputting device manufacturers and models, but it is fully automated using Logitech's intuitive software. This means no more of those painful remote control codes. Yippee! And the Harmony Elite Smart Hub gives full control over all connected devices. This includes those stored inside your entertainment centers behind cabinets.
You access your devices using the beautiful full-color touchscreen. Alternatively, you can use the physical buttons Logitech has added to this remote's new design.
Also, the companion Harmony app lets you turn your iOS and Android smartphones/tablets into personal universal remotes for the whole family. Best of all, you can tell Harmony Elite and Echo Dot to turn on your TV and Alexa will "do it" for you.
To be fair, when the Harmony Elite vs Ultimate go head to head, the Ultimate does have most of these capabilities. But we are biased toward Elite for its enhanced design and physical buttons.
The only real downside of the Elite vs Ultimate is the higher price.
10 Reasons I Think the Harmony Elite is Pretty Awesome
#1 – Full-color Touchscreen
Swipe and tap to control activities, channels, volume, and more.  You can also program up to 50 favorite channels so getting to the latest Walking Dead episode on AMC is a snap. The back-lit touchscreen also lets you control smart home devices like Philips Hue lights.
#2 – Amazon-Certified for Alexa and Echo – and now Google Assistant
The Harmony Elite is compatible with Amazon Echo devices for the ultimate in smart home voice integration. Ask the Harmony Elite and Echo to "Turn on the TV," and Alexa powers up all required devices (Cable, soundbar, receiver). Logitech has recently added support for Google Assistant, so Google Home users can enjoy the Elite now too.
#3 – One-Touch Control
Touch an Activity like "Watch a Movie" or "Play a Game" to automatically power on and switch multiple devices to the right settings. For example, "Watch a Movie" can fire up your TV, receiver (if part of your configuration), and soundbar at the same time.
#4 – Works with 270,000 Devices
Harmony supports control of a staggering 270,000 devices and the database is growing every day.  Therefore, you can feel confident that the devices Harmony will control what you own today, and the ones you add tomorrow.
#5 – No More Remote Codes – YAY
Enter model numbers or brands to add your devices using your computer or smartphone. Logitech's software interface is intuitive and makes the process relatively simple. You can do this from your PC, Mac, iOS, or Android operating system. Therefore, no more scrambling to find those lost manuals and entering "secret codes" all night until you get the right lights to blink properly. Yes!
#6 – Harmony Mobile App
Turns iOS or Android smartphones or tablets into personal universal remote controls for the whole house. This is a great way for other family members to get in the game. However, the battle for the remote could take on a whole new dimension!
#7 – Closed Cabinet Control
The included Harmony Elite Hub gives you broad coverage and lets you control devices in closed cabinets, even when away from home.
#8 – Convenient Charging Station
The convenient charging station keeps your remote powered and within reach. There's nothing to plug in.  You just plop the remote into the dock.
#9 – Complete Home Automation
You can start or stop Harmony activities or devices according to schedules. For example, you can set the remote to turn on your smart lights at dusk or to have music playing when you get home from work in the evening.
#10 – Digital Media Control
Control your favorite streaming media players like Apple TV, Roku, or TiVo. In addition, you can control game consoles like Xbox, Wii, and PlayStation as well.
9 Reasons this Legacy Remote May Be the Ultimate One for You
As stated above, the Logitech Harmony Elite vs Ultimate One feature set is very similar.
Runner Up: Logitech Harmony Ultimate All-In-One Remote, Also Works with Alexa Price: Although recently discontinued, this smart remote provides many of the same features as the Elite and you can still buy it on Amazon for less. Disclosure: As an Amazon affiliate, we may earn a commission if you make a purchase from Amazon after linking from our site. Last Updated: 03/26/2020
For sake of completeness, key Ultimate features (all of which are included in the Elite) include:
#1 – Certified for Alexa
Works with Alexa for voice control. This is true for the newer versions that include the Hub only.  Older models are not compatible so be sure to check the labeling.
#2 – Robust Radio Frequency (RF) Support
The Ultimate supports Infrared (IR), Bluetooth, and Wi‑Fi in addition to RF to control various devices. Elite has more limited support for RF. If you have lots of RF devices, Ultimate may be the better remote for you.
#3 – Closed Cabinet Control
Using the included Harmony Hub, the Ultimate controls your entire home entertainment system. This includes game consoles and devices hidden behind cabinet doors and walls. The Elite offers the same capabilities. The older versions of the Ultimate without the Hub did not support this feature.
#4 – Powerful Remote-Control Customization
Includes the ability to create one-touch activity sequences, adjust and remap buttons, set device delays and timing, plus more.
#5 –No More Remote Control Codes – Woo hoo
Set up is made simple using Logitech's software.  You just input the device make and model into the software interface and Harmony does the rest. So more fumbling around trying to find those silly codes.
#6 – Intuitive Color Touchscreen
Swipe and tap to access and switch between entertainment activities with shortcuts for your most frequently used commands.
#7 – Ultimate Convenience Features
These include vibration feedback touch screen, up to 50 favorite channel icons, back-lit buttons, and the recharging station.
#8 – Robust Operating System Support
The software to configure your devices runs on Windows XP, Windows Vista, Windows 7, Windows 8, and Mac OS 10.5+. You cannot set up the device using your smartphone, however; this is supported on the Elite.
#9 – Future-proof control of up to 15 devices
The smart remote works with 5,000 plus brands and 270,000 devices (and growing). Newly released devices are added regularly to the online device database.
Linus brings the drama in his video review of the Ultimate One.
---
Logitech Harmony Elite vs Ultimate: The Ultimate Question
Regardless of the design drawbacks, you still may want to choose the Ultimate if you are:
Interested in saving some coin over the more expensive Elite version.
Cool with NOT having the latest technology from the manufacturer.
Good with purchasing a 'discontinued' product.
Comfortable with the design, especially the location of the buttons on the top and bottom of the remote. Playback buttons (Play, Pause, etc.) are below and above the screen on the Ultimate. Note that these are placed in a more ergonomic location (beneath rather than above the screen) on the Elite.
Okay with using the touchscreen for most actions. That is, you don't require physical buttons to automate certain tasks. The Elite also has extra physical buttons that can be used to control smart home applications (e.g. lighting).
Some additional minor differences that may be of value to the more technically inclined, according to Logitech's forums:
Harmony Elite Hub comes with more internal memory than the Harmony Ultimate Home Universal Remote.
The battery can only be replaced on the Elite.
---
What's in the Box
Both Elite and newer models of the Ultimate have the same contents in the box.
Included are:
Harmony Elite Remote or Harmony Ultimate Remote (both with rechargeable battery)
Harmony Smart Home Hub
Charging station
USB cable
Two IR mini blasters
Two AC adapters
User documentation
---
System Requirements
Amazon's product pages list out the system requirements so I won't repeat them here. You can see them for the Logitech Harmony Elite here and for the Ultimate One here.
They are essentially the same, though you can set up the Elite using your mobile device. This is not true of the Ultimate.
---
Frequently Asked Questions (FAQs)
Q: What is the difference in price for the Logitech Harmony Elite vs Ultimate?
A: Depending on where you shop, we've seen prices for the Elite range from $200-$320. Prices for the Ultimate Home have fallen dramatically since Logitech discontinued the remote.  The range at the time of this writing was between $120 and $200. This can put the difference for the Harmony Ultimate vs Elite at well over $100. You can see the pricing for both models of the product on Amazon.
Q: What devices are both of these remotes compatible with?  Is there a list?
A: Yes Logitech maintains a Device Compatibility database.
Q: Is the Logitech Harmony Ultimate Remote really fully compatible with Amazon Alexa?
A: Yes, the Ultimate product has also been certified for use with Amazon Echo and other compatible Alexa devices. Based on our research, it seems this was not always the case. It is unclear whether older versions of the Ultimate are compatible without an upgraded Hub. Make sure you purchase the remote that includes the Hub and is marked Certified for Alexa.
Q: What are some common Alexa commands I can use to control my Harmony devices?
A: Some examples:
Ask: "Alexa, Turn on the TV."
Say: "Alexa, Turn off my Xbox."
Ask: "Alexa, Turn off my entertainment center" to power everything off.
Say: "Alexa, "Fire up movie mode."
If you have a Roku, you can say: "Alexa, turn on Netflix" (or HULU) and Harmony will automatically switch over to that content.
Q: I read that I cannot use the Ultimate to control devices stored in my entertainment center behind cabinet doors is this correct?
A: No. This is no longer true.  Thus, make sure you get the version with the Hub and you can control devices behind cabinets just like the Elite.
Q: What other Harmony remotes work with Alexa?
A: All Harmony Hub based remotes including the Harmony Elite and Harmony Ultimate work with Alexa. The company also recently launched a new remote called the Harmony Express that has Alexa built-in. You can read more about the Express here. Moreover, the less expensive Harmony Hub will let you control up to eight devices through Alexa using your smartphone.
Q: What is the setup and configuration process like?
The following video, although a bit dated, is still generally relevant regarding set up and configuration:
Q: Is the Logitech Harmony Ultimate Remote also compatible with Alexa/Dot/Show?
A: Yes, the Harmony Ultimate product has also been certified for use with Amazon Alexa compatible devices. These include Echo, Echo Dot, Show, Spot, etc.
Q: What other Harmony remotes work with Alexa and Echo?
A: Currently only the Harmony Elite and Harmony Ultimate universal remote controls work with Alexa on Echo devices.  The less expensive Harmony Hub will let you control up to eight devices through Alexa but using your smartphone. There is no Harmony remote available with the hub and some users have complained that the app is buggy and has consistency issues.
Q: Can I replace the battery?
A: You are able to replace the rechargeable battery on the Elite. This is not true on the Ultimate Home.
Q: What about other options Are there less expensive remotes?
Yes, but they have less features and won't work with Alexa out of the box.
Check out this link to our Logitech Harmony Comparison Chart (now at UniversalRemoteReviews.com).
The chart compares all of the major Logitech Harmony remotes side-by-side. These include the Elite, Ultimate, 950, 650, and 350 models.
---
Logitech Harmony Elite vs Ultimate Home: The Verdict
As noted above, when you weigh the major options for the Harmony Elite vs Ultimate, they do have most of the same abilities to control your home entertainment center as well as your smart home.
But when comparing the Logitech Harmony Elite vs Ultimate, Elite is our winner mainly due to its better design. However, we understand that its higher cost may still make the Ultimate a better choice for those who seek an advanced smart home control at a lower price.
---
What Do You Think?
We hope you enjoyed our review of the Logitech Harmony Elite vs Ultimate smart home remote controls.
We would love to hear if you found the article helpful – and which [if any] remote you plan to choose.
Are you going for the Elite or the Ultimate?  Or perhaps one of Logitech's lower-priced options?
Are you ready to take the plunge into smart home automation?
Let us know your thoughts by leaving a quick comment below. We would love to hear from you.
---
You Might Also Like
Here are some additional and recent reviews about smart home remotes.
Fire TV Cube 2nd Gen vs 1st Gen Comparison: What's the Difference?
9 Best Smart Home Remotes of 2019 [That Can Control Your TV Too!]
The Ultimate Logitech Harmony Comparison Chart: All Remotes Compared
Logitech Harmony Elite Review [Universal Remote Reviews]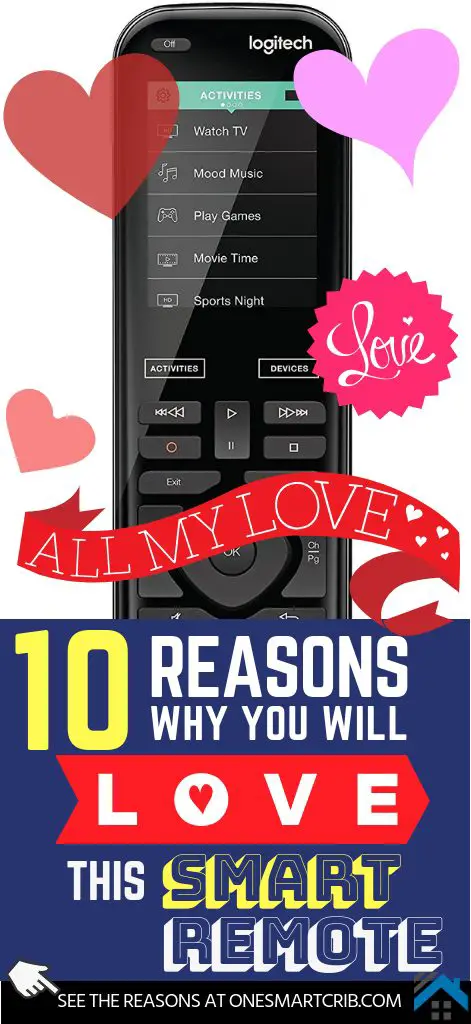 ---
About the Author
Tim Brennan, Technical Writer & Blogger
Tim Brennan [a.k.a. "Tec Timmy"] is a senior technical writer with over 20 years of experience writing for companies and organizations in and around Greater Boston, including GE and MIT. In addition to actively writing for this smart home blog, Tim is also a regular contributor over at UniversalRemoteReviews.com. Tim holds a BA in Journalism from Northeastern University. Brennan is a father to two sons, an active blogger, a Star Wars nut, and loves a good taco🌮. There is a strong chance he is developing a crush on Amazon Alexa. You can learn more about Tim here.