Affiliate Disclosure
As an Amazon affiliate, I earn from qualifying purchases.
In this article, I am going to give you the full scoop on how the Meural vs Nixplay vs Aura digital photo frames measure up against each other.
Don't have the time for the full review? Here's a quick summary of each frame:
The Meural is the most physically interactive of the three digital frames, boasting motion controls as the preferred navigation method for its 16" x 10" screen. The Aura has a screen resolution of 1920 x 1200, the best of the three. Finally, the Nixplay allows users to draw from Google Photos and multiple social media platforms.
But which one is right for you? Read on for my full comparison of all three brands.
---
Say Cheese!
T
oday's top digital photo frames do so much more than just shuffle through your favorite pictures.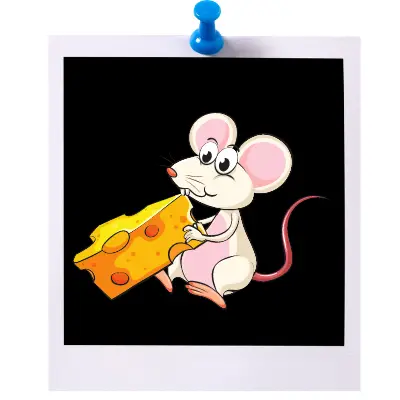 They bring your photos to life in a way that static picture frames never could. They inject color, vibrancy, emotion, and sometimes motion, too, and with so many options, it can be challenging to find the best digital photo frame for your needs.
Though there are many different digital photo frame options available on the market today, three options stand out: Meural, Nixplay, and Aura.
All three of these frames offer beautiful images, fantastic interior design aesthetics, and smart device technologies that help your pictures come alive.
At the same time, all of these three frames are a little different from one another. I'll examine those differences below, giving you the information you need to decide which one best meets your needs.
Let's start with a comparison table.
📚 Related: Aura Vs Nixplay Vs Brookstone: Frame Face-Off
---
Meural vs Aura vs Nixplay: Side by Side Comparison
Dimensions
10.55 x 7.40 x 1.53 inches
Cloud Services
Facebook, Instagram, Dropbox, Flickr, Google Photos
Dimensions
10.55 x 7.40 x 1.53 inches
Cloud Services
Facebook, Instagram, Dropbox, Flickr, Google Photos
Last update on 09/04/2023 / Affiliate links / Images from Amazon Product Advertising API
---
#1 – Meural Digital Photo Frame
If you are on the hunt for a digital photo frame that doubles as your very own in-home art gallery, the Meural is just the ticket. You can choose to display art from Meural's vast database (with 100 free works or thousands for a paid plan) or curate your own photo playlists.
I have the larger Meural Canvas and I absolutely love it. You can read my comparison of Meural Canvas vs Samsung Frame if you are interested in a larger wall-mountable frame.
These picture frames have built-in resolutions of 1920 x 1080 pixels and measure 16" x 10" x 1.68". That's large enough to display all of your favorite photos, short video clips, and gifs – all in stunning high definition!
Onboard storage tops out at 4 GB, and while there is no extra expandable storage, that's more than enough to hold an average of over 900 individual photos at once. Combine that with the clean and elegant aesthetic of these frames, and it's tough not to go in this direction if you really want to display a lot of your media inside of one frame.
Pros:
Beautiful display with deep, rich, authentic colors
Motion gesture controls used to scan the slideshow are perfectly implemented
Separate membership opens up an inexpensive fine art library for your home gallery
Cons:
You'll need a subscription to unlock premium features
Lack of physical input is sometimes frustrating
---
Video Review
Video credit: Tony & Chelsea Northrup
---
#2 – Nixplay Digital Photo Frame
Nixplay frames are on the smaller side (especially compared to Meural's), measuring 10.5" x 7.36" x 1.22".
These digital photo frames are better suited for sitting atop nightstands and coffee tables or sitting on bookshelves rather than placed on a wall. However, they still deliver 1280 x 800 resolution for HD photo display.
Perhaps what is most enticing about the Nixplay is its tight integration with Amazon Alexa (and other smart home systems). It can also draw from cloud storage and social media sites like Instagram. Further, it has built-in wall mounting systems with magnetic remote attachments that come in handy if you want to put it on your wall.
📚 Related: Nixplay Vs Skyzoo Vs Aeezo
Pros:
Perfect integration with smart home systems, including those from Amazon and Google
Built-in wall mounting system and magnetic remote attachments
Can draw photos from online storage lockers and social media
Cons:
Requires a subscription to unlock premium features
No expandable storage
---
Video Review
Video credit: 9to5Toys
---
#3 – Aura Digital Photo Frame
If HD image fidelity is of the utmost importance, then the Aura has the highest resolution of the three frames compared here.
Measuring 9.7" x 7.6" x 1.9", it has a screen resolution of 1900 x 1200 – one of the best in the industry and certainly one of the most vibrant. The colors, contrast, and brightness levels on this frame rival a tablet.
The 224 PPI resolution displays a stunning amount of detail, and it's the next best thing to actually being in your pictures in real life!
On top of that, almost every aspect of this frame can be adjusted, modified, and tweaked on the fly using Aura's free partner app. Through this app, you can switch photos and slideshows, swap out pictures and clips, and even integrate the frame with Apple Live Photos and Google Photos, and more.
📚 Related: Aura Carver Vs Nixplay Vs Skylight: Digital Frame Faceoff!
Pros:
Lifelike high-resolution screen
Impeccable mobile app control with extra features.
Full compatibility with Google Photos, Apple Live Photos, and social media/storage lockers
Cons:
The ambient light setup can be finicky at times
Playback on videos not yet available
No expandable internal storage
Additional frames are locked behind a premium paid subscription
---
Video Review
Video credit: Best Buy Canada Product Videos
---
What to Look for in a New Digital Frame
When comparing these three options with each other, I looked for a few elements more than anything else, like:
Overall ease of use
Screen resolution and picture quality
Whether or not it looks and feels like a real frame
These three options (the Meural, Nixplay, and Aura frames) all scored much higher marks than the rest of the competition. You'll find the three bullets above explained in more detail below.
Ease of Use
Especially for the more technically challenged, you are going to want a digital photo frame that is effortless to set up and easy to modify later down the line. Nobody wants their picture frame to cause them a world of headache and hassle!
The Nixplay has high marks in this area in my opinion. I got this as a birthday present for my sister who is not technical. She said it was "wicked easy to set up" and "took me only a few minutes."  She as it prominently displayed at a focal point in her kitchen.
If frame use is too challenging, a person is unlikely to work with it long enough to use all of its features.
📚 Related: 21 Best Digital Photo Frames [Wi-Fi Enabled]
High Screen Resolution
Screen resolution is a priority when searching for a digital picture frame. Your frame needs to showcase your photos (and maybe even your videos) in a way that traditional photo paper can't. Vibrant, high-resolution screens are essential if you're going in this direction.
Looks and Feels Like a "Real" Frame
Finally, the best digital photo frames out there on the market today are always going to look a lot like a "real" frame and not a computer monitor or TV stuck on a wall. These digital photo frames must allow the content in the frame to be the star of the show – not the frame itself.
---
Meural Vs Nixplay Vs Aura – Best Digital Photo Frame?
Clearly, these three options are pretty stiff competitors. One of them, though, definitely rose above the rest of the bunch — distinguishing itself with incredible features, ease of use, and the best screen and image quality: it's the Meural.
If you're looking for a great hands-free experience and to display art as well as photos, the Meural is my standout pick here.
On the other hand, if you want to draw from a large array of social media photos and ease of use is key,  Nixplay is also a solid option. My sister absolutely loves hers.
Finally, if the screen resolution is your top concern, go for the Aura, whose 1900 x 1600 resolution is the most vibrant of this group.
Honestly, you can't go wrong with any of these three digital frames. They all provide a fantastic viewing experience for your most cherished memories.
---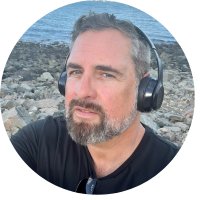 Tim Brennan, a tech blogger and host of the @TecTimmy YouTube channel, writes about smart homes at oneSmartcrib, home theaters at UniversalRemoteReviews, and AI in writing at Writeinteractive. He holds a Journalism degree from Northeastern University and has covered technology for three decades. He lives on the ocean in Nahant, Massachusetts.