Affiliate Disclosure
As an Amazon affiliate, I earn from qualifying purchases.
Pet Gadgets 2022! In the post, I'll provide a definitive guide to the best smart pet gadgets you can get at Amazon. The focus will be on dogs ? and cats ? but these devices could potentially be used for more exotic types of pets as well ?.
Featured Image Credit: Kickstarter/GoBone
We Love Our Furry Friends
O
ur pets! We love them. And how could we not when they look like this: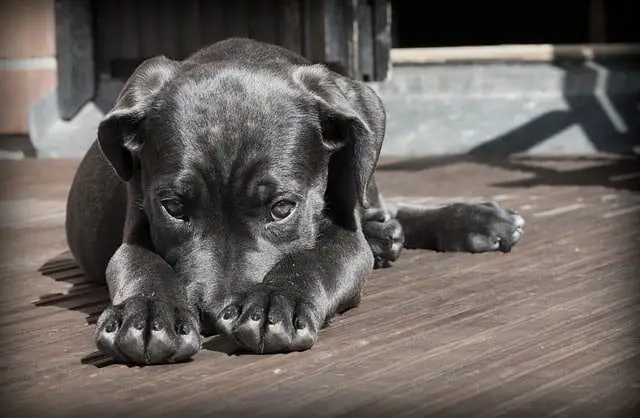 And this: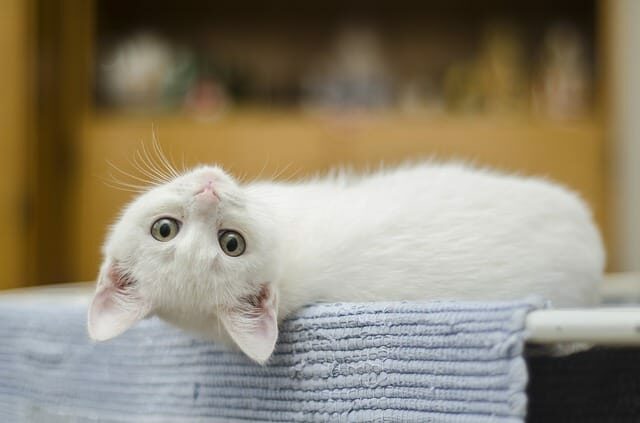 According to the 2017-2018 National Pet Owners Survey conducted by theAmerican Pet Products Association (APPA), sixty-eight percent of U.S. households, or about 85 million families, own a pet [source Insurance Information Institute].
Now, that sure is a lot of pets! And that is just in America alone!
In general, when it comes to our furry friends, we want three things for them. We want them to be safe, healthy, and happy.
In this post, I'll provide a bit of a mini-guide to smart pet gadgets that will help you cover all three.
I'll give you my recommendations for best smart dog and cat feeder, a smart water bowl, a smart fish feeder,  a smart pet door, two smart chew toys, a smart pet cam that you can use to play games remotely, a smart treat dispenser, and even a smart treadmill for your cat!
---
Why Smart Pet Gadgets?
We love our pets, but we have busy lives.
[click_to_tweet tweet="http://www.petproductnews.com/News/6-Pet-Tech-Products-Being-Showcased-at-CES/" quote="http://www.petproductnews.com/News/6-Pet-Tech-Products-Being-Showcased-at-CES/"]
For example, a smart pet feeder can help ensure that your pet gets fed regularly and consistently without the overhead of having to manually fill the dog [or cat or fish] bowl every day. A smart pet door will allow your dog or cat to come and go as they please without the added worry of unwanted critters breaking an entering?. A smart wifi video camera can offer you a way to check in on Fido or Fifi when you are away from home. And a whole new range of pet toys can help your pets stay active even when you aren't there to take them out for a walk.
In short, smart pet gadgets make life easier for you while making it more enjoyable for your dog or cat or neon tetra.
It's no wonder the CES Electronics Tradeshow was packed with pet tech in 2019 [source Digital Trends and PetProductNews].
---
Smart Dog and Cat Feeder
First on my list of pet gadgets, is the PetSafe Smart Feed Automatic Dog and Cat Feeder which will let you use your smartphone to schedule meals for your pet.  You can schedule meals sized between 1/8 of a cup and 4 cups.
The app has a smart feed feature that lets you slow down fast eaters with a slow feed option.
The feeder holds a full 24 cups of dog food, so you can just set a schedule and program up the next 12 meals. Alternatively, a "feed now" feature lets you designate a feeding anytime from anywhere. The app requires an Apple iPhone or iPod device iOS 9.0 or later or a compatible Android smartphone 6.0 or later. The feeder is power adapter operated with optional battery backup (requires 4 D-cell alkaline batteries, not included); if Wi-Fi drops, your pet still receives the next scheduled feeding.
???You can see the PetSafe Feeder on Amazon here.
---
A Smart Treadmill — for Your Cat!
Remember those wheels that the hampsters would run on getting exercise?  The Little Cat is a much higher-tech version of one of those—for your cat! Ideal for a house cat who is lacking in exercise, the Little Cat will get that kitty's blood pumping again for sure.
The product's companion "Deep Learning App" includes full-motion video of the cat.  And you can even call your cat with a pre-recorded voice. Little Cat will automatically adjust the workout that is most beneficial for your cat, and it will track the cat's weight, body mass index, and other vital statistics.
For some reason, this product made me immediately think of Garfield. And Lasanga.
An LED light on the wheels gets you cat to instinctively hop on.
The Little Cat is like a personal trainer for your cat.
???You can learn more about Little Cat & get a price quote here.
---
Smart Water Bowl
A smart water bowl for your dog? Or cat? Yup. The Premier Pet Fountain will encourage your four-legged friend to drink more because pets are naturally attracted to the sound of running water.  Plus your pet will feel like they are living in the "lap" of luxury with the added filtration feature.  The water will taste better, your pet will drink more of it, leading to a healthier pet and a happier pet owner.
Hey, now that's why I call a woof-woof. Er, I mean win-win.
???You can see it over at Amazon here.
Don't forget to the stalk up on filters.
---
Smart Pet Door
Smart Pet Doors generally work with your pets existing microchip to allow access into your home by your pet through the smart door. These devices typically use RFID to read your pet's implanted ID microchip. The main benefit is that you allow your pet access without letting in stray animals.
If you have multiple animals you can program up to 32 identities with the SureFlap Smart Pet Door pictured above. This model works with 9 (Avid Secure), 10 (FDXA) and 15 (FDXB) digit microchip numbers. If unsure of your pet's microchip number, you can check with your veterinarian, pet shelter or animal rescue. If your pet doesn't have a microchip, the company sells tags that will grant access.
The Microchip Pet Door Flap opening is 6 11/16" (H) by 7" (W) and can be installed indoors, windows or walls. Accessories are available from SureFlap. Uses 4 C non-rechargeable alkaline batteries (not included); estimated battery life up to 12 months depending on use.
???You can read the latest reviews on the SureFlap Pet Door at Amazon.
---
Smart Pet Toys
Ok, now that your pet is fed and watered and the litter box is clean, how about a little entertainment?
A new breed of pet toys can help to keep your pets occupied with their own chew toys!
With a GoBone, you can keep your dog entertained even when you are busy. You control the bone using your app.  Judging from Tucker's experience with the GoBone I would say it gets two big paws up!
??? Check out the latest price on GoBone here.
PetCube PlaySmart is also great.  This is more of a pet camera than a toy really. But it will let you play games with your pets virtually when you can't be there. It has a built in laser that your pets can chase around the room. And it will record footage of your furry fellows or felines so you can put them up on YouTube or share with family and friends.
???You can read the latest owner reviews of the PetCube at Amazon.
---
Smart Fish Feeder
I love my fish, but feeding them is a pain! And the older I get the more forget I get, sooo there have been times when I missed a feeding and also times when I fed them twice!
The Zacro automatic fish feeder is a rechargeable feeder that automatically gives your little fishy friends timed feedings at an interval that you set. It also lets you adjust the quantity depending on the number of fish you own. While this model is made for large capacity tanks, there are a variety of feeders for all sorts of tank shapes and sizes that yoi can get at Amazon for pretty cheap. You just need to find one that is right for your tank. Going on vacation? Rest easy. Your fish feeder will handle the job while you are away!
???You can check the price of the Zacro and other popular feeders at Amazon here.
---
Smart Pet Camera & Treat Dispenser!
Last but certainly not least on our list of best smart home devices for pets is an all-in-one high tech smart pet camera and treat dispenser! Launching on this coming Prime Day [July 15th] is the Petcube Bites 2 a Smart Pet Camera with Treat Dispenser built in! This is a premier pet cam for Fido or Morris, but it is a great way for you to keep tabs on your pet from anywhere.
It includes the 1080p HD Video Monitor with full-room view video footage that you can monitor via your phone on a mobile device. It also has two way sound so you can communicate with your pet during the day. As a pretty amazing add in bonus, the devices INCLUDES Alexa built in.  As it says on Amazon, Anything you can do with Alexa, you can do with voice commands from Pet cube Bites 2. Click a button and toss a treat!
???You can learn more about the PetCube Bites 2 at Amazon over here.
---
Smart Pet Cam
While the PetCube Bites 2 is probably one of the coolest new devices on my list, you don't need a fancy treat dispenser camera if all you want to do is check up on your baby while at work.
Any quality wi-fi home security camera will do the trick.  I really like the Wyze Cam for this purpose as it is super affordable and will let you check up on doggo or catto from your smartphone. I currently have a fish cam training on my little fishy friends and I love it. You can see a nice review of the Wyze Cam from Twit Cast Network here:
There are of course loads of options when it comes to security cameras and they offer a wide range of features for pretty much any budget.
???You can check out my review of some of the best budget security cameras you can buy right here.
---
Pets Gadgets 2019: What Do You Think?
So what do you think of these smart home pet gadgets?
What type of pet do you own?  What is your pet's name?   Are you planning on purchasing any of these products?  Is there another smart pet technology product that you have your eye on instead?
Please leave me a comment below and let me know. I would love to hear from you [or your pet – woof meow!]
---
Related Links
You may also enjoy some of our other posts:
Best Smart Light Motion Detectors [One is Pet-Friendly]
Smart Home Ideas 2019 [17 Tech Gadget Gifts They Will Love]
Best Smart Window Air Conditioners [That Even Work with Amazon Alexa]
Smart Kitchen Technology: 11 Brilliant Accessories and Gadgets Under $200
---
Pet Gadgets 2019: Please Like and Share
If you liked this article featuring some of the best pet gadgets of 2019, would you mind giving us a quick share on social media? You can use the colorful buttons at the top and bottom of this page to share to your favorite social platform. Thanks for your support ?!
---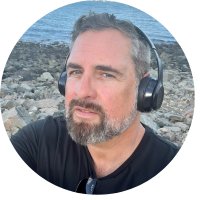 Tim Brennan, a tech blogger and host of the @TecTimmy YouTube channel, writes about smart homes at oneSmartcrib, home theaters at UniversalRemoteReviews, and AI in writing at Writeinteractive. He holds a Journalism degree from Northeastern University and has covered technology for three decades. He lives on the ocean in Nahant, Massachusetts.