Affiliate Disclosure
As an Amazon affiliate, I earn from qualifying purchases.
The Saturday Night Live (SNL) Amazon Echo Silver Skit  [Alexa for Seniors] is off-the-chain funny because it is 100% true! I haven't laughed so hard in a while. You can see the video right here below.
SNL Amazon Echo Silver Skit – Alexa for Seniors
---
It's Funny Because It's True
I bought my 80-year-old mom and 79-year-old stepfather the 2nd Generation Echo smart speaker for Christmas last year.
They used it for a few weeks – mostly for weather and music. Sadly, however, it has been sitting on the shelf collecting dust for the past several months because "We can never remember what to ask her."
Still, I like having it there because I can drop in when she misplaces the phone (fairly often).  And mom knows she can say, "Alexa, call 911" if she falls.
They say, "I don't know about that," to pretty much everything.  I thought I was the only one. Thanks, SNL and the Amazon Echo Silver smart speaker for making me feel a little less dumb. 😮
Enjoy the video!  Please Share with your friends using our colorful social sharing buttons. Thanks!
Don't Have An Alexa Yet?
You can see the latest pricing for all of the latest Echo Devices on Amazon's All Things Alexa page. Just click on the button below!
---
You May Also Like
If you're interested in learning more about Alexa or purchasing an Echo device, check out these popular posts in our smart home blog:
---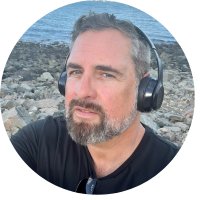 Tim Brennan, a tech blogger and host of the @TecTimmy YouTube channel, writes about smart homes at oneSmartcrib, home theaters at UniversalRemoteReviews, and AI in writing at Writeinteractive. He holds a Journalism degree from Northeastern University and has covered technology for three decades. He lives on the ocean in Nahant, Massachusetts.