Affiliate Disclosure: As an Amazon Associate, I earn from qualifying purchases. Learn more.
In this article, I provide a thoroughly researched comparison of the SNOO vs mamaRoo vs Graco smart sleepers and bassinets, or "bass-i-nest" as SNOO would say.
I'll compare them side by side and also include some videos so you can see them live in action.
Related Posts: A couple of you had asked me to do a comparison of just SNOO vs Mamaroo and SNOO vs Graco Sense2Snooze side by side.  If you prefer the side-by-side scoop, I'll share a couple of links to those posts near the end of this one as well.
Mystery of the SNOO: Solved
O
ne of the most popular articles on my blog is an article I wrote comparing SNOO with the Halo and BabyBjörn smart sleepers. [I'll include a link to this post at the end of the article, so read to the end if you want to compare more options.]
In fact, in reviewing my statistics, sleep-deprived parents reading up on the SNOO have driven more traffic to my blog than any other post, save two others.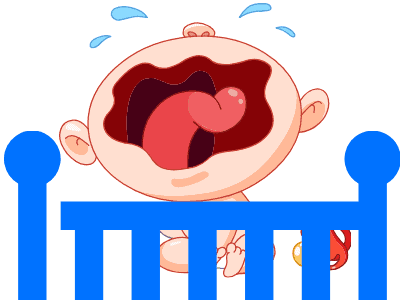 I believe there is one main reason behind this. The SNOO [and now its copycats] is one of the most helpful smart home products out there How so? It actually solves a serious problem faced by so many new parents —lack of sleep from a fussy baby.
My kids are older now, but I would have paid ANYTHING to get my older son to stop fussing all night long [for months on end] back in the day.
This is why it didn't surprise me in the least when I read on Marketplace.org that the wholesale infant sleep industry is worth more than $325 million a year. [This was according to a  detailed study conducted by the Juvenile Products Manufacturers Association].
---
More Options Now
Thankfully, there are more affordable smart bassinet options available now. While they are not quite as advanced as the SNOO, they come close.
And they do give parents more choices at different price points.
The SNOO actually solves a serious problem faced by so many new parents —lack of sleep from a fussy baby.
Click To Tweet
There are some compelling reasons why the SNOO is more expensive though.  I will cover them in this post.  I will also do my best to help you understand how these newcomers compete with the SNOO.
I'll start with a detailed comparison table that lets you compare features side by side. Then, I'll follow up with mini-reviews of each product with pros and cons and a video for each. Sound like a plan?
OK, let's get on with my review of the SNOO vs mamaRoo vs Graco smart bassinets.
And let's get your baby—and you—sleeping through the night asap!
📚 Related:  7 Best Smart Vibrating Cribs to Soothe Babies to Sleep in 2021
---
SNOO vs mamaRoo vs Graco: Quick Comparison Table
Here is a quick comparison table that shows the features of the SNOO vs mamaRoo vs Graco side-by-side.
| | SNOO Smart Sleeper by Happiest Baby | 4moms mamaRoo sleep bassinet | Graco Sense2SNOOze sleep bassinet |
| --- | --- | --- | --- |
| | | | |
| Motion/vibration simulates womb | | | |
| Companion App | | Add-on, coming April 2020 | |
| Number of motions | Fully adjustable via app | 5 – Car ride, Kangaroo, Tree swing, Rock-a-bye, Wave | 5 – 3 speeds, 2 vibration options |
| White noise options | 3 | 4 -- Rain, Ocean, Fan, and Shh | 10 sleepy songs, 10 soothing sounds |
| Cry Detection - Auto adjusts motion when baby cries | | | |
| Airy Mesh Sides | | | |
| Vibration | | | |
| Companion App Logs Sleep | | | |
| Able to adjust motion and sound via app | | | |
| App timer for bedtime routines | | | |
| Preemie mode | | | |
| Weaning mode to ease transition to bed | | | |
| Lullaby Melodies and Sounds | | | |
| Adjustable Height | | | |
| Washable Mattress | | | |
| Water Resistant Mattress | | | |
| Sack keeps baby on back to prevent rolling | | | |
| Integrated Storage | | | |
| Integrated Light | | | |
| Option to rent | | | |
| 30-day Trial | | | |
| Up to age /weight | 6 months, 25 lbs | 6 months, 25 lbs | 6 months, 25 lbs |
The wholesale infant sleep industry is worth more than $325 million a year.
Click To Tweet
SNOO Mini Review
The SNOO Smart Sleeper was created by Dr. Harvey Karp, a world-renowned pediatrician and the author of the best-selling book "The Happiest Baby on the Block."  The SNOO was the first smart bassinet to incorporate technology that simulates movement inside a mother's womb, which soothes fussing and enables deeper sleep.
The SNOO is still the only product here that also includes a patented swaddle. While the FDA says it has not cleared or approved a baby product to reduce the risk of SIDS, SNOO claims the swaddle sack keeps babies safely on their backs (i.e., prevents rolling). The swaddle can generally be used up until the baby reaches 6 months [or 25 lbs]. The bassinet won a prestigious National SleepFoundation.org SleepTech Award for the most innovative product in a couple of years back.
Thanks to Marion for her thoughtful and honest video review of the SNOO:
Here's another great review from Elle Lindquist. who also shows unboxing and setup. Thanks for covering Dr. Karp's 5 Ss!
Pros
Parents who own it consistently sing its praises from the high heavens
Swaddle prevents risky rolling
Automatically boosts sound and motion when baby cries
App let's you control motion AND tracks your child's sleep patterns
Includes white noise options
Design helps sleep train babies, helping them sleep longer.
Cons
The main con of the SNOO is the price; however, a rental option is also available from the company
---
Where To Buy SNOO 👶
While the SNOO is sometimes available at Amazon, you may be able to get a better deal direct from the manufacturer. Right now they have a 30-day free trial as well as free shipping.
Click here to check the latest price over at SNOO.com (a new rental option is also available).
---
mamaRoo mini review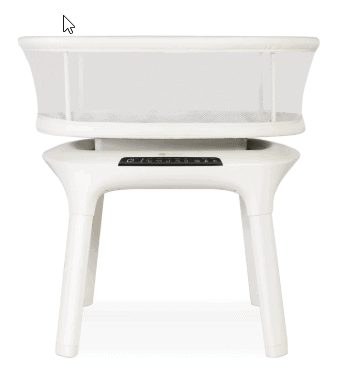 Watch out SNOO, here comes mamaRoo. [Hey, that rhymes!] But seriously, 4moms new mamaRoo Sleep Bassinet has outstanding potential for a lot less money.  There are some advanced features that the SNOO has over the mamaRoo. These include preemie mode, weaning mode, the ability to track sleep in the SNOO app, and of course the SNOO sack that prevents rolling. But mamaRoo claims that the movement and vibration to help soothe baby to sleep also simulates the movement in the womb.  This has been a big advantage for SNOO up until now.
Full disclosure: there have been some customer complaints about the early shipments of this product. I will try to summarize them under the cons below. I'm sure mamaRoo will get these kinks ironed out if they haven't already.
The following video from TechCrunch at CES earlier this year gives a nice demo of the 4moms mamaRoo sleep bassinet.
Cons
No swaddle to prevent rolling
Some parents complain that the motion makes a knocking noise
At least two customers have complained about defects with the sound machine inadvertently increasing the volume
---
Where to Buy 👶
You can get the mamaRoo sleep bassinet at Amazon (affiliate link).
---
Graco Sense2Snooze Bassinet Mini Review
Last but not least in this comparison of SNOO vs mamaRoo vs Graco is the Graco Sense2Snooze Bassinet.
I really like this crib. You might even say it is "one smart crib." OK, I recycled that joke from my other post, but it's pretty good, right 🤪?  First, I like that Graco has been around forever.  I'm too old to remember back that far, but I'm willing to bet I had a Graco crib as a young pup. Oh wait, maybe it was a car seat
Anyhow, the Graco Sense2Snooze Bassinet offers great value and most of the other features of the two other products featured here. This sturdy smart crib actually has five speeds – 3 rocking and 2 vibration modes, plus more "sleepy songs" than both Snoo and mamaRoo combined [a total of 10]. What I like best is the great reviews and the fact that several parents refer to this crib as a lifesaver.
You can see a manufacturer video for the product below over on Amazon's product page.
Pros
Cry detection technology similar to SNOO
Head-to-toe soothing motion
It's stylish – combines look of traditional crib with breathable mesh walls.
More sound options include white noise, music and nature sounds.
Great storage pouch.
It even has an integrated nightlight
Cons
Buttons are a bit loud when you click them, which could potentially wake the baby.
A couple of parents complained that music might turn on with crying detection and woke baby
Front legs have wheels but the back don't which can make it a little tricky to maneuver.
---
Where To Buy 👶
You can snag one of these over at Amazon by clicking on the button below:
---
Prefer Side-By-Side Comparisons?
As promised, here are those links to my two latest posts comparing the SNOO vs mamaRoo and also SNOO Vs Graco Sense2snooze side by side. Oh, and I also wrote a  post comparing the SNOO vs Halo vs BabyBjorn bassinets if you are interested in seeing even more options.
Both articles contain a bit more of an in-depth comparison than what is provided here.
My hope is that between the four articles, you'll have the complete picture to make a well-informed decision about what is best for you and your family.
See, I told you if you made it to the end I would share. Cheers to a better night's sleep.👶
---
SNOO vs mamaRoo vs Graco: What Do You Think?
So what do you think of my review comparing SNOO vs mamaRoo vs Graco? Do you find these smart sleepers as compelling as I do?
I think it is amazing that these companies actually figured out that simulating a mother's womb can help ease fussy babies back to sleep.
So do you like the SNOO smart sleeper because of its success rate? Do celebrity endorsements like Kate Hudson's help to sway your opinion?
Or do you like mamaRoo and Grace because they are more affordable?
Would you consider renting the SNOO?
Please leave a comment below and let me know. In the meantime, I wish you an uninterrupted precious night's sleep that doesn't look like this!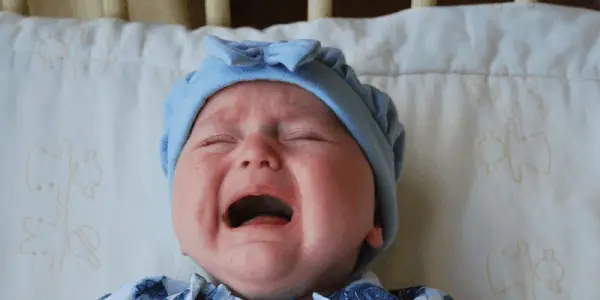 ---
You Might Also Like
If you enjoyed this article comparing SNOO vs mamaRoo vs Graco, you might also like some of these posts:
---
About the Author
Tim Brennan, Technical Writer & Blogger
Tim Brennan [a.k.a. "Tec Timmy"] is a senior technical writer with over 20 years of experience writing for companies and organizations in and around Greater Boston, including GE and MIT. In addition to actively writing for this smart home blog, Tim is also a regular contributor over at UniversalRemoteReviews.com. Tim holds a BA in Journalism from Northeastern University. Brennan is a father to two sons, an active blogger, a Star Wars nut, and loves a good taco🌮. There is a strong chance he is developing a crush on Amazon Alexa. You can learn more about Tim here.